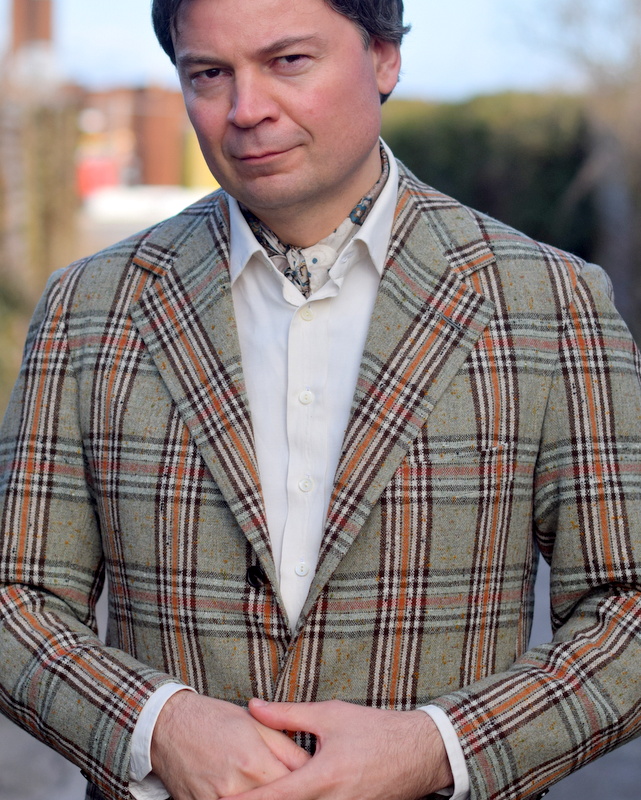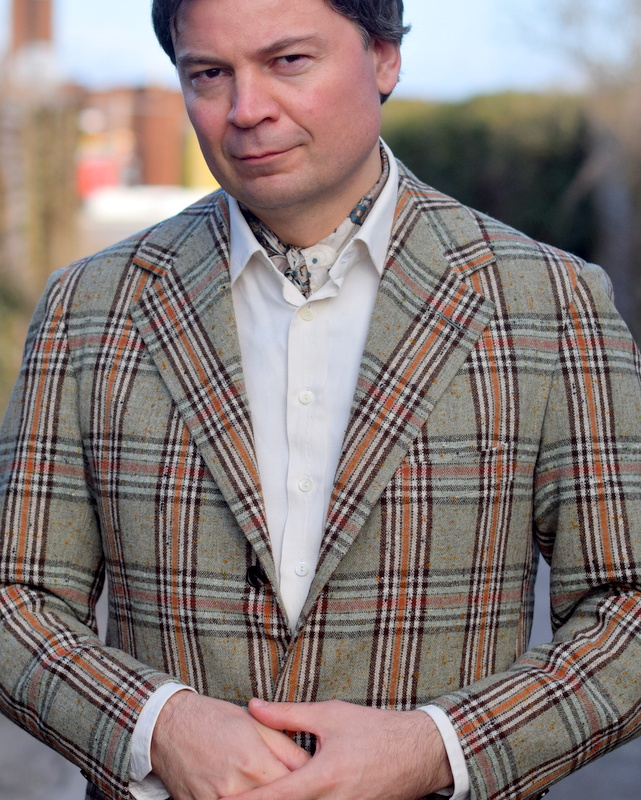 In the beginning I had no clue how to use this odd jacket. The sage green plaids looked magnificient, yet I couldn't connect it with the rest of my wardrobe. Little by little the situation changed, and I found myself using the jacket on a weekly basis. The trick was to forget about how to coordinate the jacket, I suppose. I just started pairing the jacket with grey trousers, fawn trousers, and blue jeans, and it all worked, inexplicably.
It is like that sometimes in my experience. Indeed, it is good rule of thumb that you should try adding items to your wardrobe just like you fill in a workshop with tools over time. However, once in a while you should forget the common-sense approach opting for something that just feels right, that is, something of striking quality and beauty. It doesn't matter, if it isn't useful immediately. The garment's inherent value will serve you well at a later time.
The jacket is, of course, from vintage cloth, and the shirt is made up from a vintage cream linen.
By the way, if you are on Instagram, check out The Journal of Style's account. It contains extra photos: @thejournalofstyle
Moreover, you might also follow The Journal of Style on Facebook.
Photo: The Journal of Style