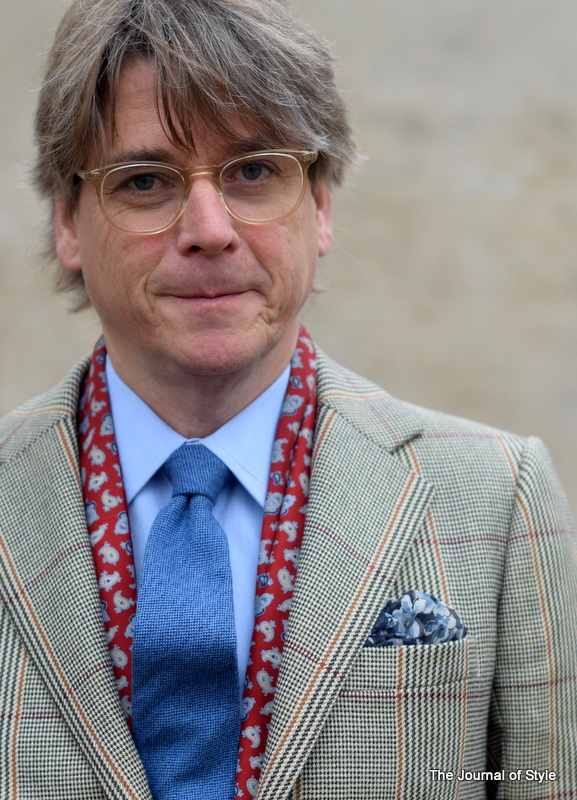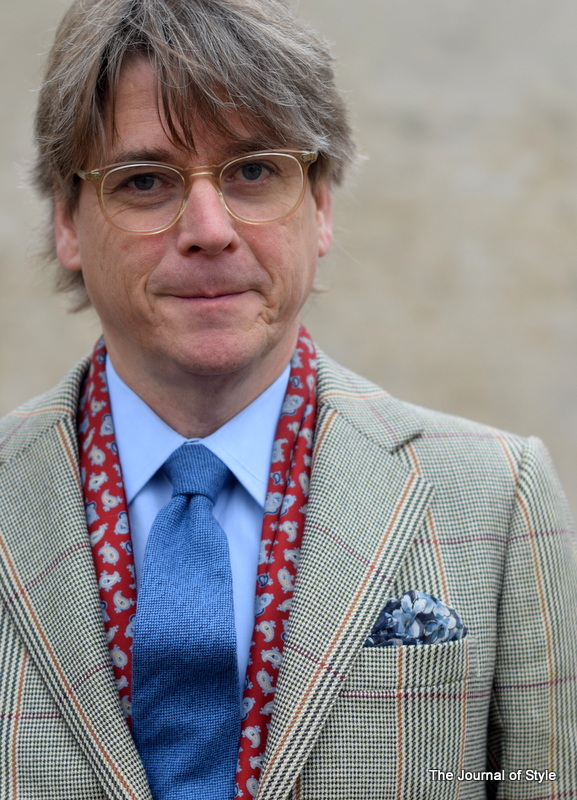 I've had a length of russell plaid stored for five years. Now I can't find out to have it made up. Instead a friend of mine has outpaced me.
Russell plaid, a/k/a glen stripes, since the design is a glen plaid with pronounced vertical glen stripes only, is a true show-off tweed. Usually, glen stripes will be a large scale pattern in a (light) brown shade with an orange and red overcheck. However, technically you can imagine glen stripes in all sorts of shades, colours and sizes.
Peter uses blue shades including blue jeans to urbanise his russell plaid tweed jacket.
Photo: The Journal of Style