Vienna is rich on tradition 
Vienna is charming, I must say. Trams, old-fashioned cafes and wienerschnitzel make you in good mood.
Architecture and museums also impress.
And then you have a large amount of classic men's clothing stores and bespoke shoemakers. The latter hand-welt shoes to your feet's measurements.
In short, Vienna menswear shopping is firstclass.
Tailors and shirtmakers in Vienna
I have previously written about Knize and Scheer. They are the top stores in Vienna within classic clothing and classic shoes.
Today, I look at lesser known menswear stores in Vienna at a slightly more accessible level, although the following stores (tailors and shirtmakers) are still in an exclusive category, by definition.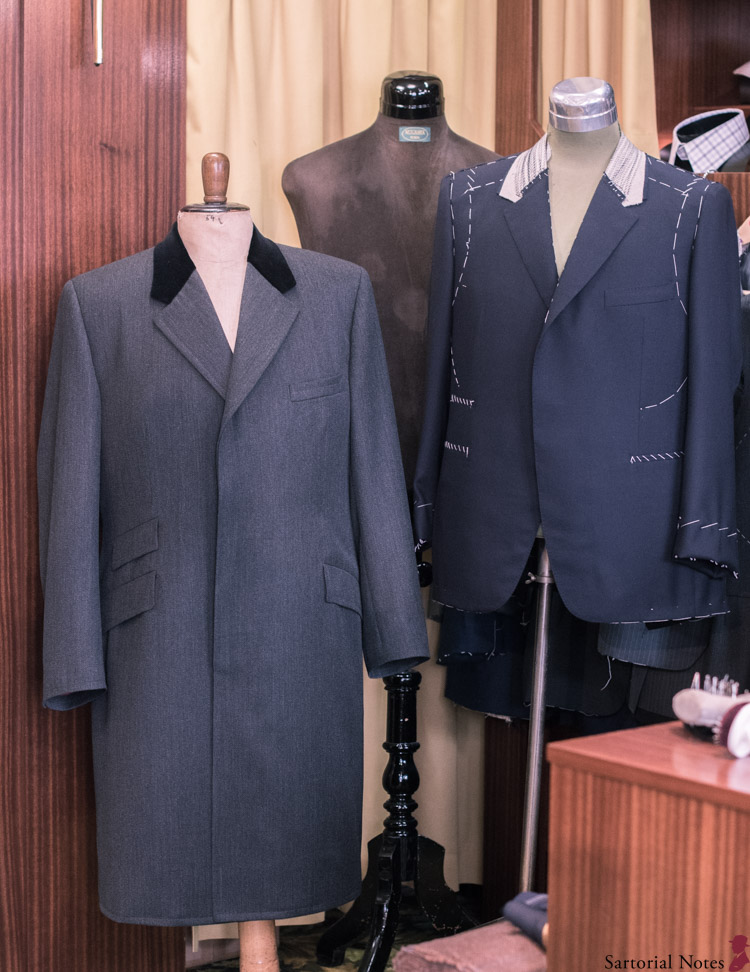 Netousek
Netousek could be the most authentic bespoke tailor in Vienna. It is not the best necessarily but it is an old family-owned shop specializing in bespoke suits, and it is situated in central Vienna.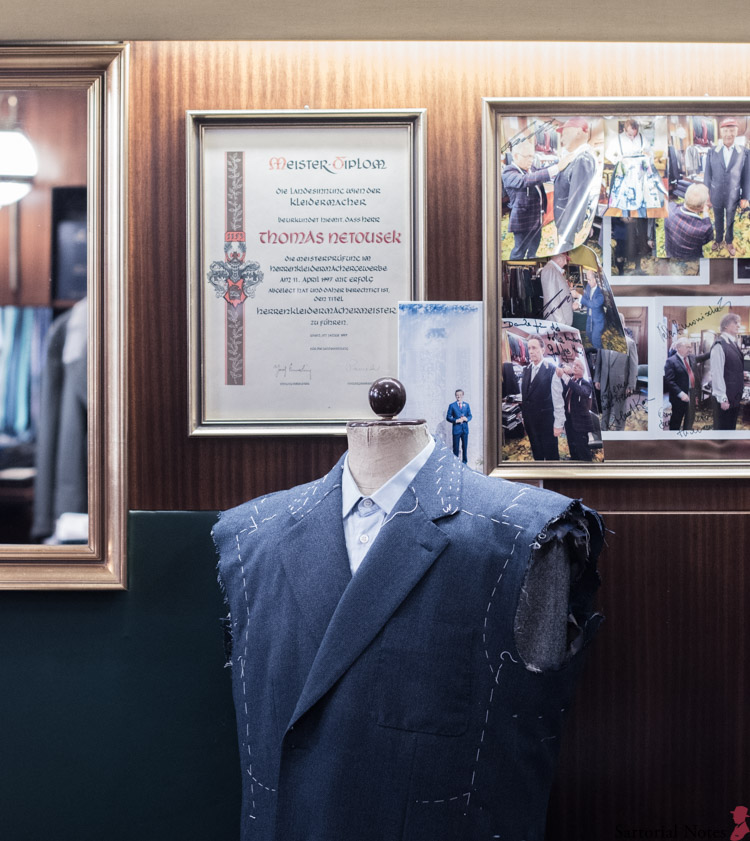 As in the case of Knize Netousek's suits have a low-sitting gorge and a fairly lightly padded structure. Apart from that there is nothing distinctive about the cut. If you want a traditional, conservative Vienna suit Netousek is the place to go to.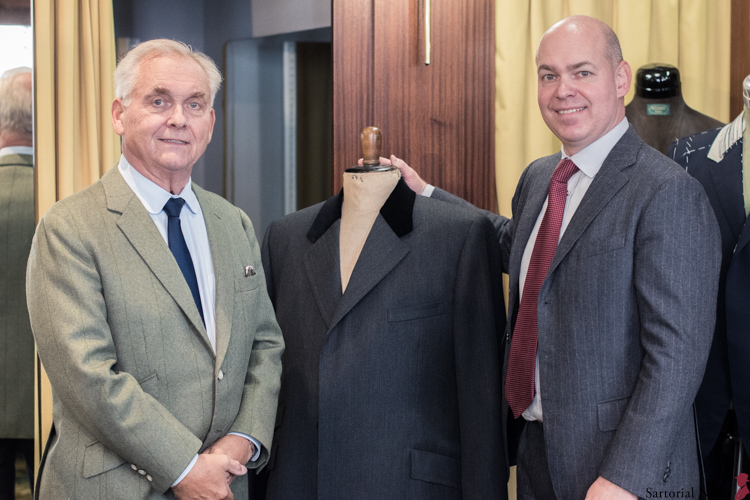 The price is about 3.000 euros for a two-piece suit, half price of Knize.
More bespoke tailors in Vienna
I located a bunch of bespoke tailors in Vienna. I didn't have time to visit them but here they are:
Wilhelm Jungmann & Neffe in Vienna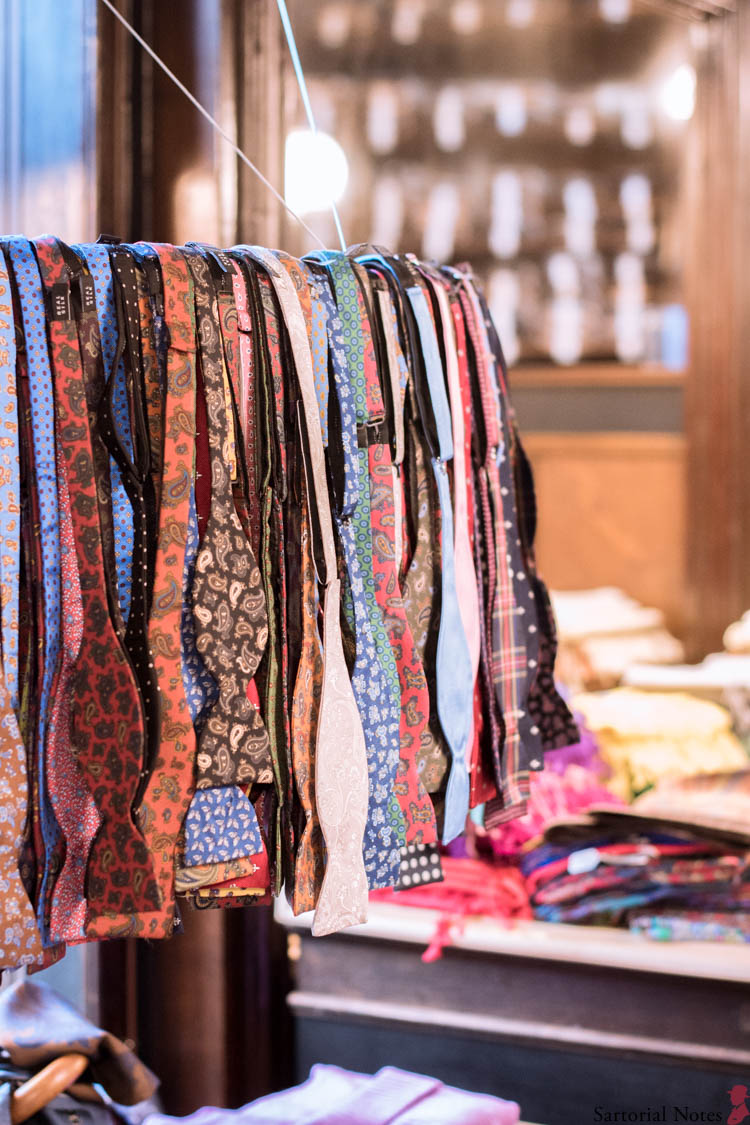 Moreover, you have a travelling tailor (1.800 euros) coming to Wilhelm Jungmann & Neffe, a charming old menswear store in central Vienna full of classic ties, neckerchiefs and other fine accessories.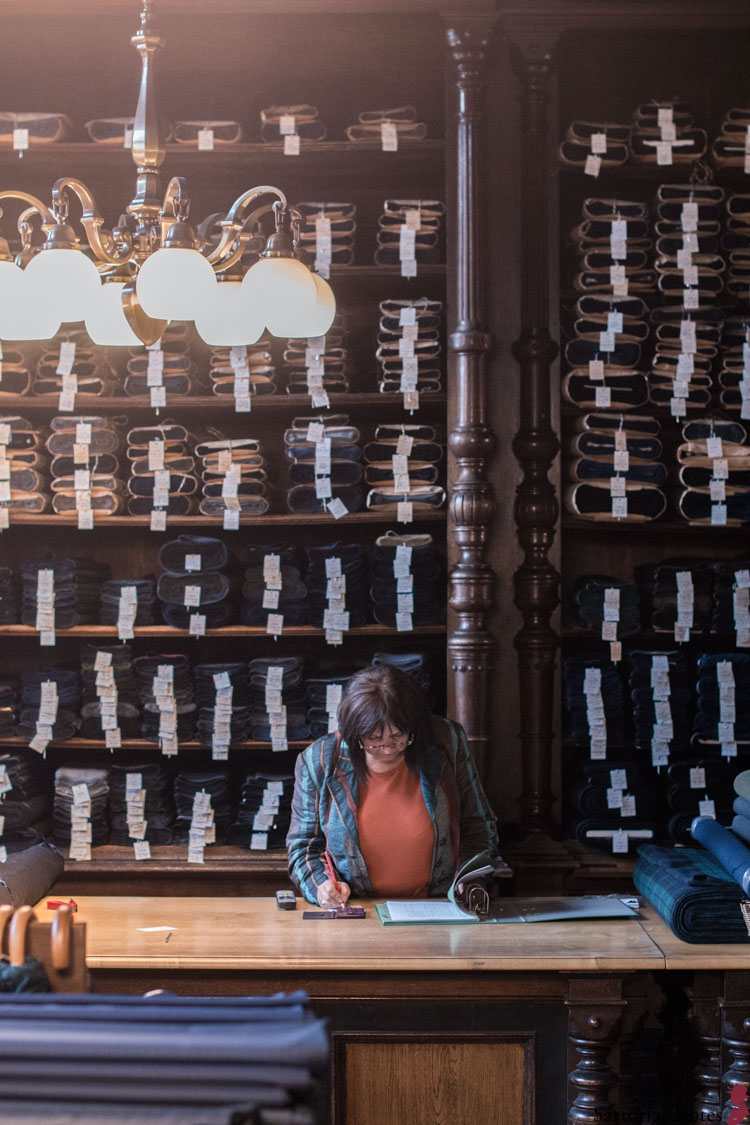 Wilhelm Jungmann & Neffe is no Charvet but it has a bit of the same feel to it. They offer made-to-measure suits as well.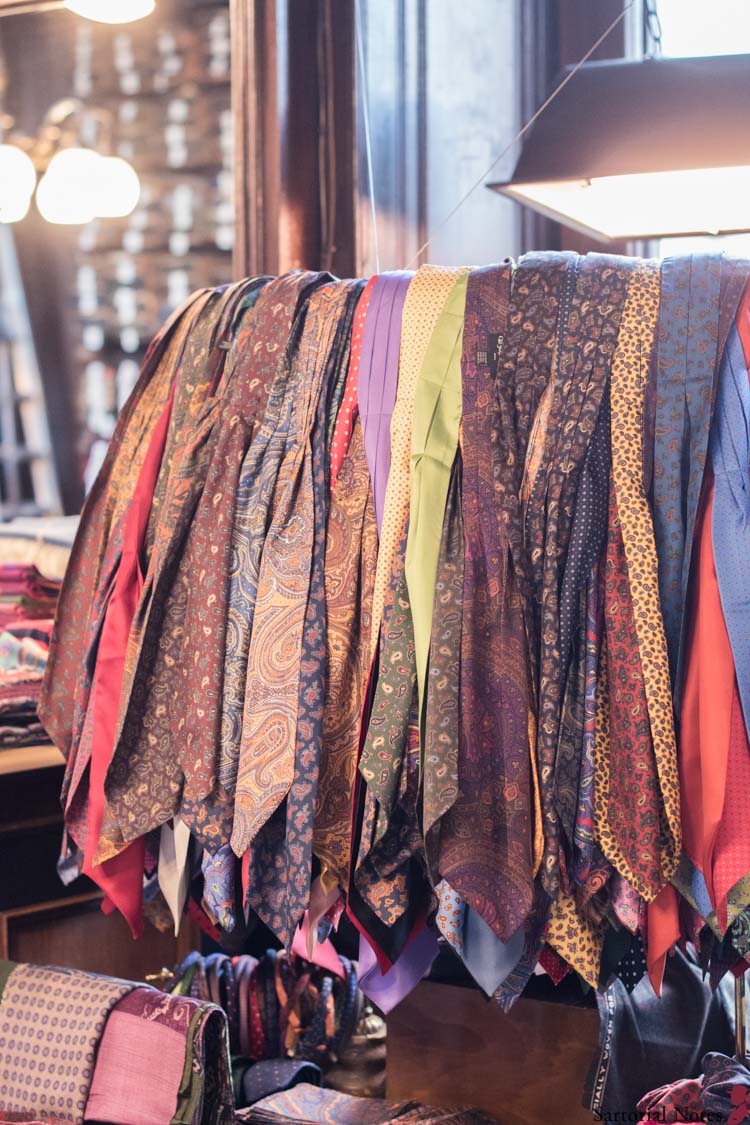 Bespoke shirtmakers in Vienna
I did expect to find fine menswear accessories and good shoemakers in Vienna but I was a bit surprised about the selection of bespoke shirtmakers. I didn't look much but nonetheless I easily found three genuine shirtmakers downtown.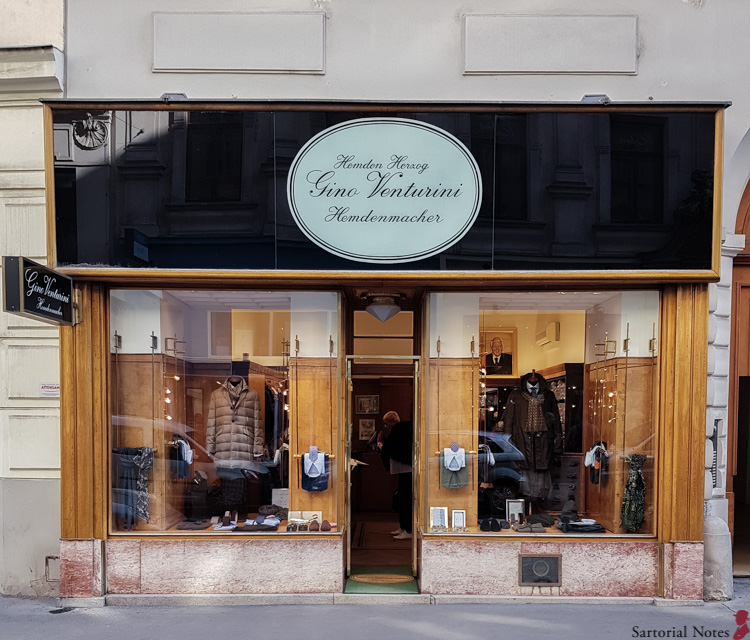 Gini Venturini is a small menswear store with a core business consisting of bespoke shirtmaking. Prices start at about 200 euro for a shirt.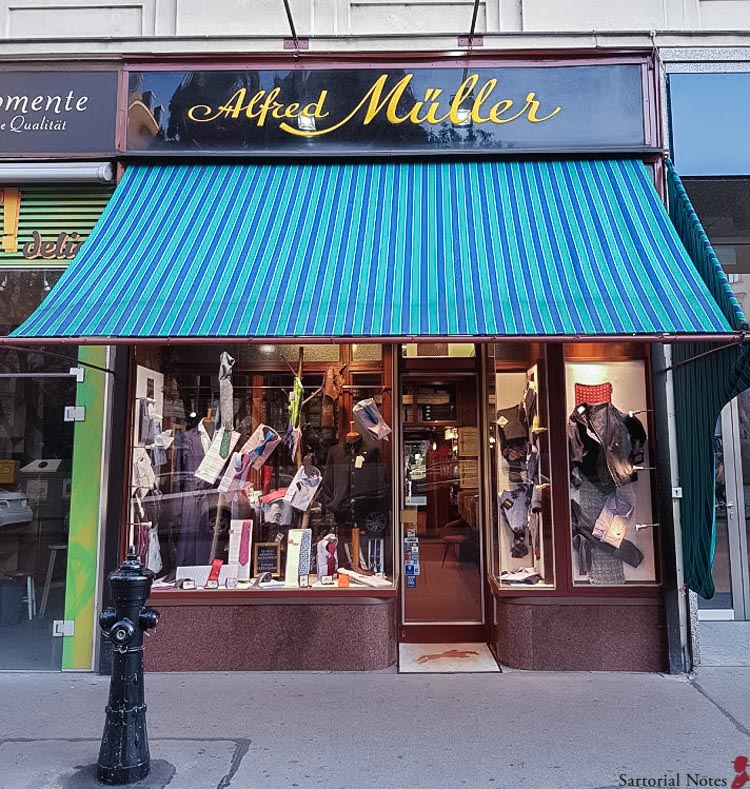 Alfred Müller, also known as Zum Jockey Club, is somewhat similar to Gino Venturini with hand-picked classic menswear items and bespoke shirts. Alfred Müller's price for a bespoke shirt is slightly lower that Gino Venturini's. Mind you I didn't inspect shirts from the two stores, so Venturini might be better. You can also order a bespoke suit from a travelling tailor at Alfred Müller's shop.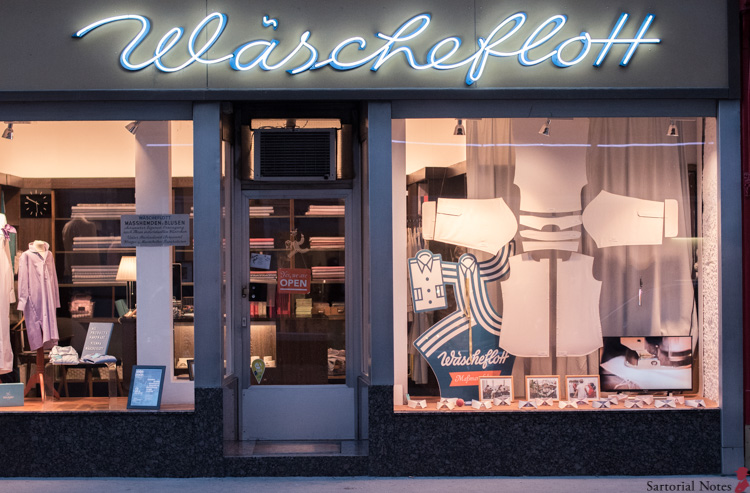 In a more modern and less nostalgic shop I found Wäscheflott. Despite of it's contemporary look the business dates back to 1948. I didn't check out their shirts either but I suppose they know what they doing as well. Price was 250 euros for shirt number one and hereafter 180 euros for a shirt.
Vienna menswear to be continued
I will return with a post on shoemakers in Vienna. Stay tuned.
Photography: Torsten Grunwald