Old Rudolf Scheer
Vienna still has eight to nine bespoke shoemakers. In the group it is fair to say that Rudolf Scheer & Söhne holds a special position. Founded in 1816 it is the oldest bespoke shoemaker in world, even older than John Lobb in London.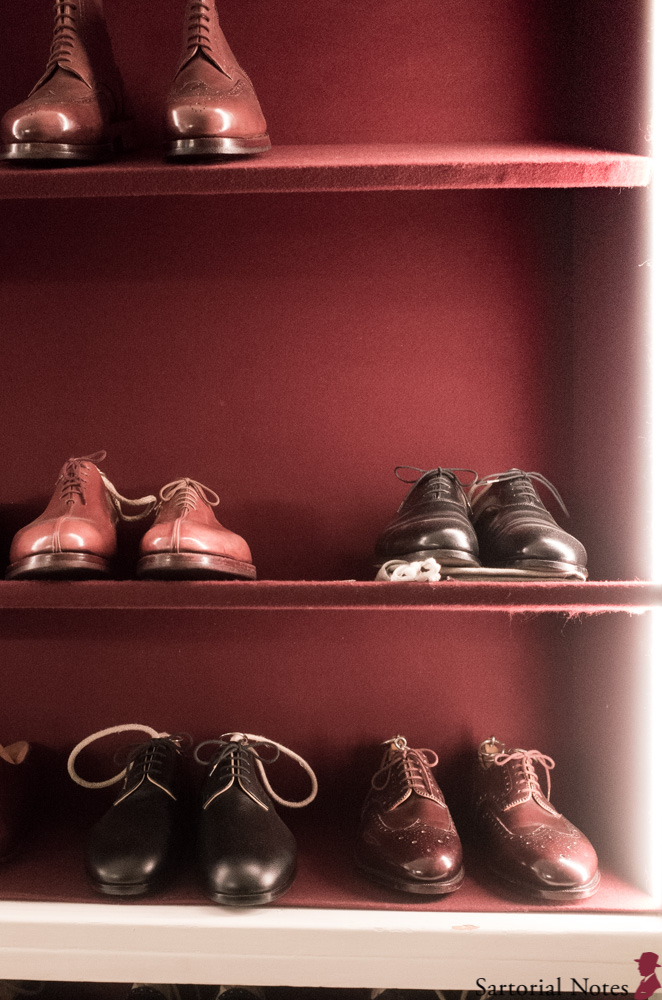 Family-owned business
The amazing fact that the same family has owned the shop since 1816 also gives an aura to the firm. Today it is 7th generation embodied in Markus Scheer that runs the business.
Add to that the historical client list with numerous emperors and kings.
Attention to fit
Apart from that there is no doubt to me that the shoemaker makes very fine shoes too. I saw a lot of attention to fit. Markus Scheer carves a last from a fresh piece of wood, and he and his staff make a proper trial shoe for the customer.
In regard to design Scheer offers more options. My impression is, though, that they follow a conservative pattern with no extreme toe or waist or suchlike features. Overall, their shoes appear slightly more sturdy than bespoke English or bespoke French shoes, like fine leather shoes in general do in Central Europe.
Expensive shoes
History and quality come at a price, of course. I was quoted 5.000 euro for a pair of shoes. That is about the same as Cleverley and John Lobb in London charge and somewhat more than Benjamin Klemann in Hamburg.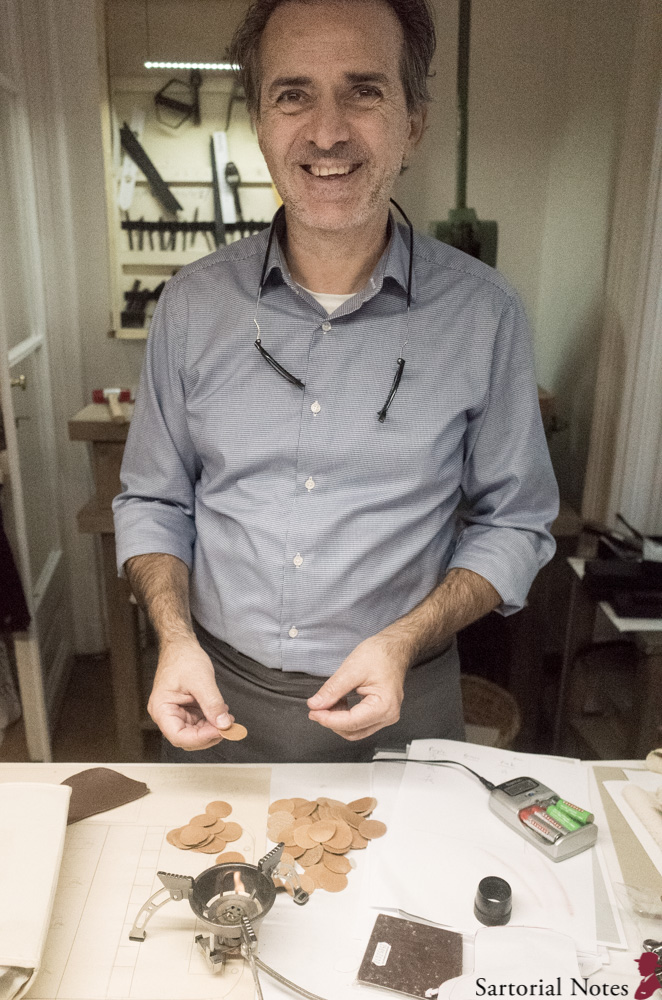 Waiting time is a barrier as well. Currently, you have to wait one full year at Scheer for a pair of shoes.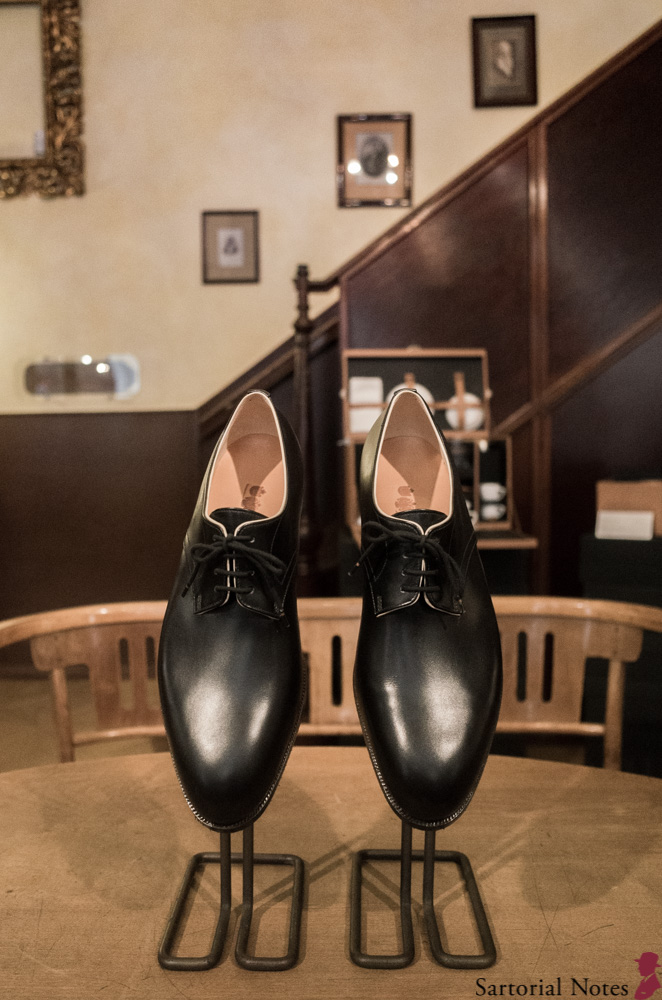 Stay tuned for more accessible bespoke shoemakers in Vienna.
Photography: Sartorial Notes