Planning to order a pair of captoe oxford shoes at Klemann's made me once again think about the different designs. Here's a visualization of my thoughts, a short guide to different designs of captoe oxford shoes.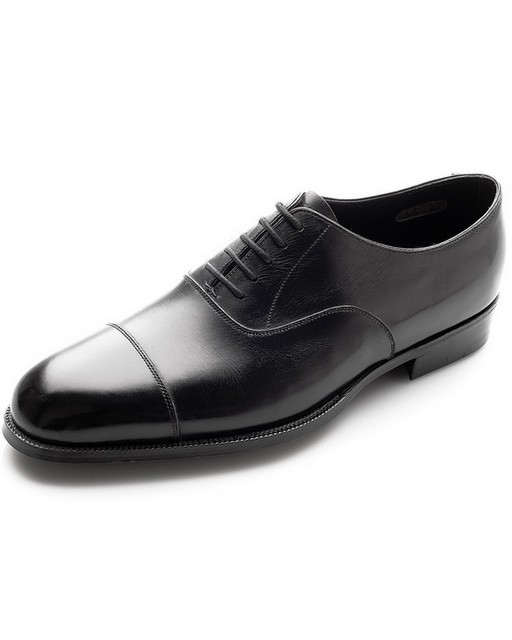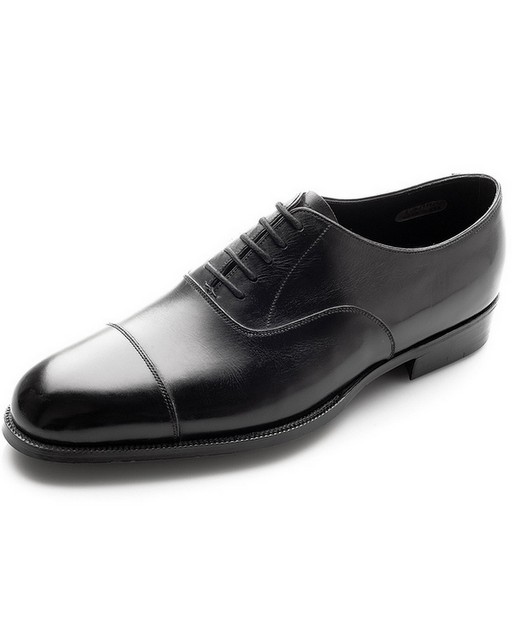 Photo: Cleverley
The plain captoes in black or brown boxcalf. Unblemished shoes with a lounge suit, yet perhaps a little boring. I have them in black and in brown. In black the best captoes for evenings.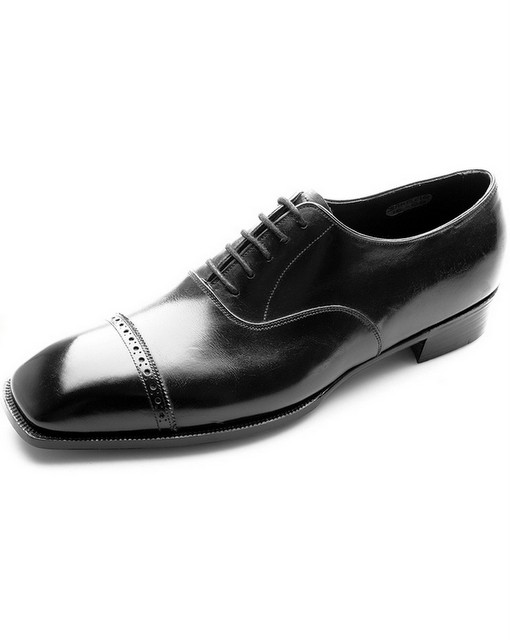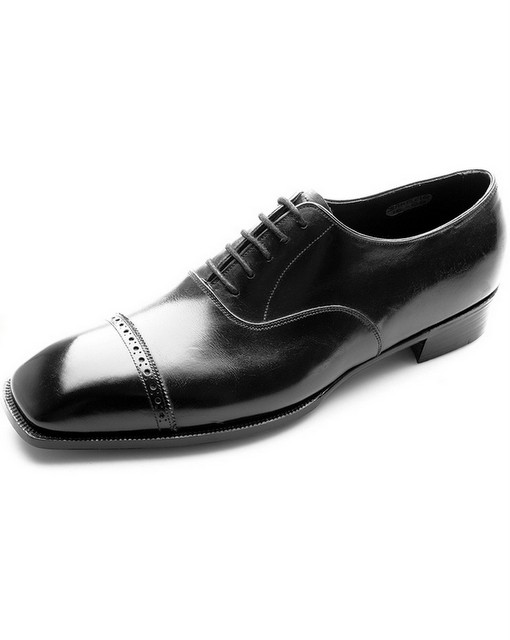 Photo: Cleverley
The punched captoe, a favourite of many connaisseurs. I have a black pair and a brown pair of them as well. For the lounge suit mainly.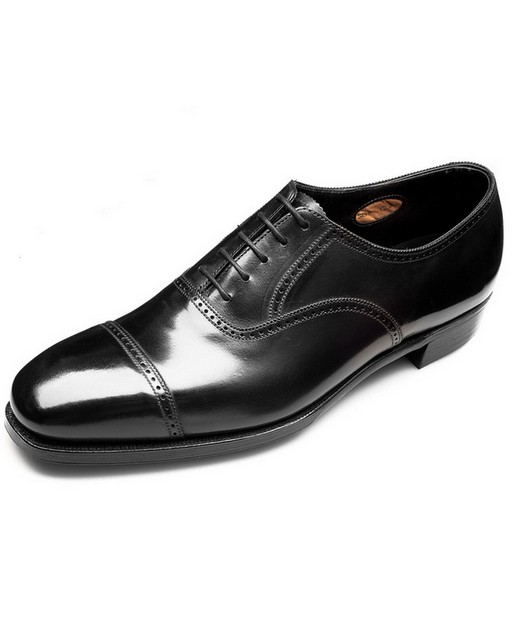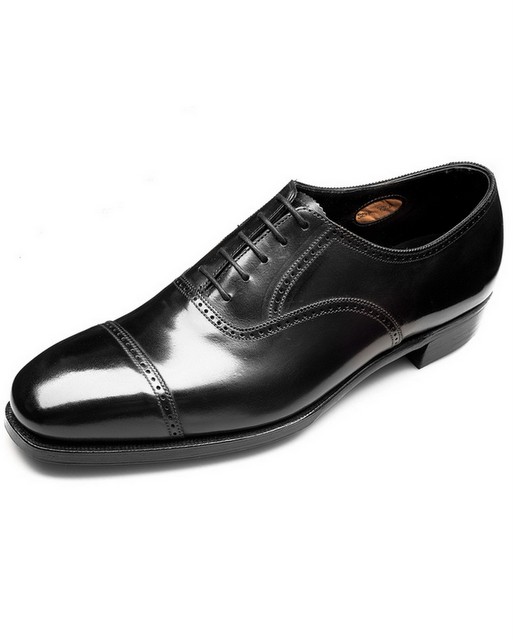 Photo: Cleverley
A punched captoe with elaborated perforations. In black for your lounge suit and blue blazer with grey pants. In brown for your sport coat as well.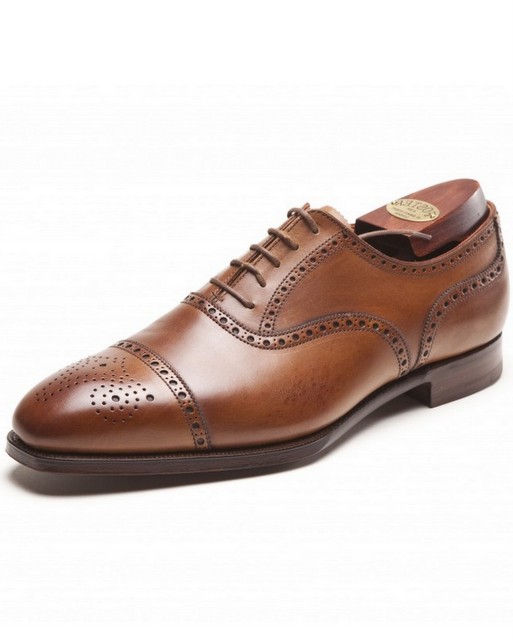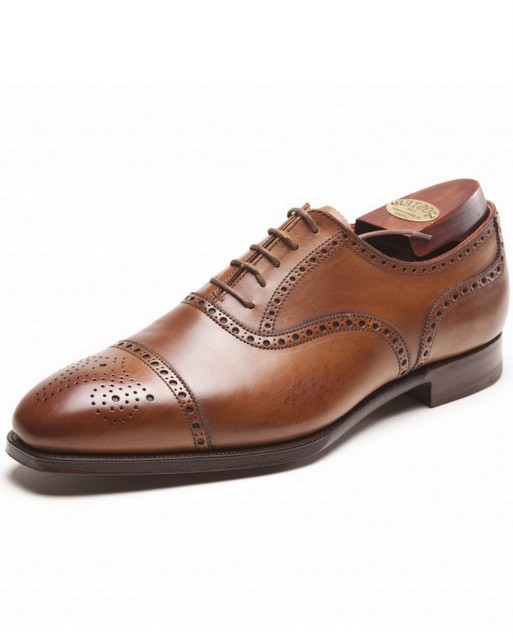 Photo: Foster & Son
 The semi-brogue captoe oxfords. In dark brown it could be regarded as the most versatile shoe design, since it works frictionlessly with both business suits, sport coats, and chinos.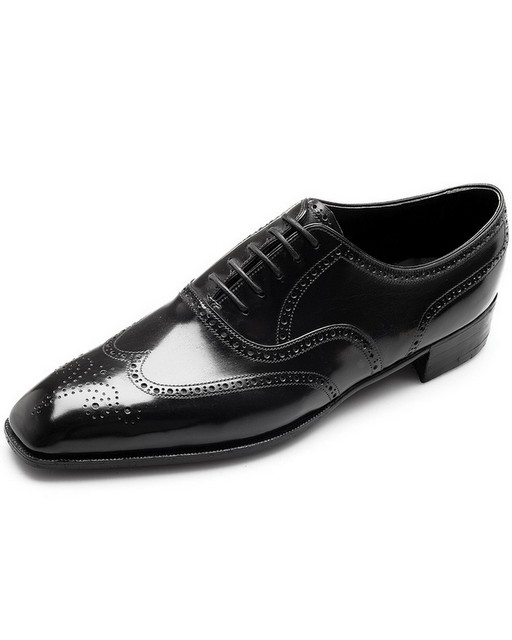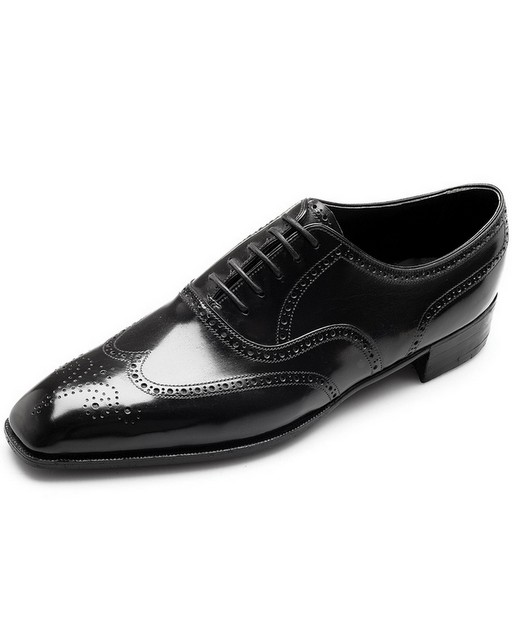 Photo: Cleverley
Lastly among the conventional designs, the full-brogue black oxford, a classic and very conservative business suit shoe model, best in the winter time.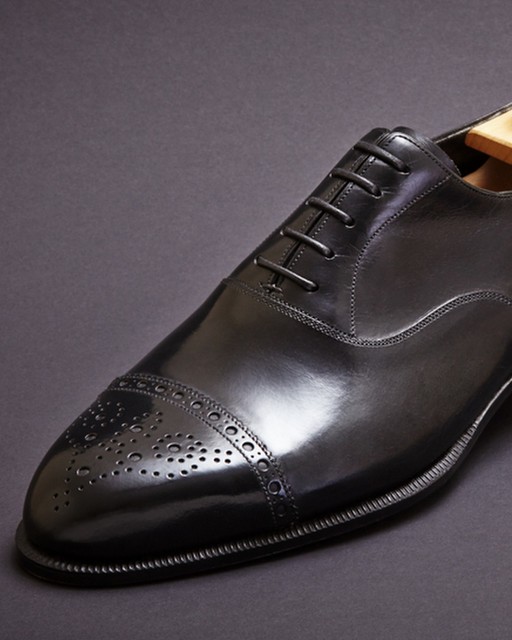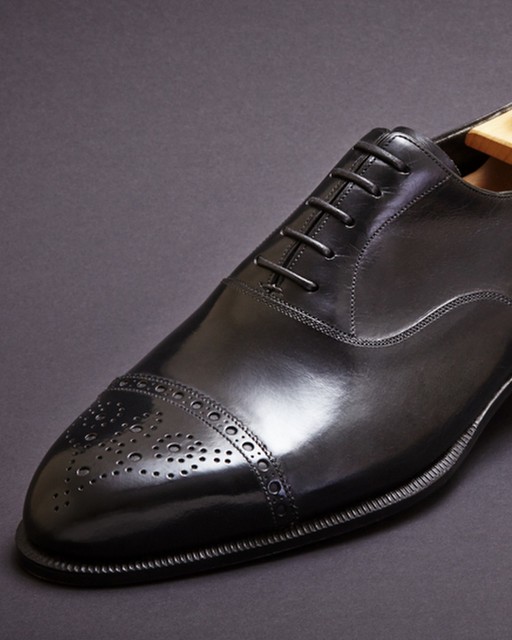 Photo: Klemann
Other designs tend to appear somewhat dandified. The captoe with perforated toe cap solely is an example of that.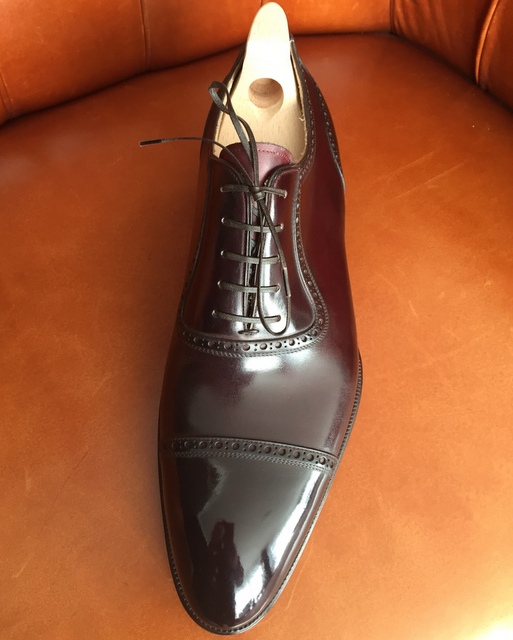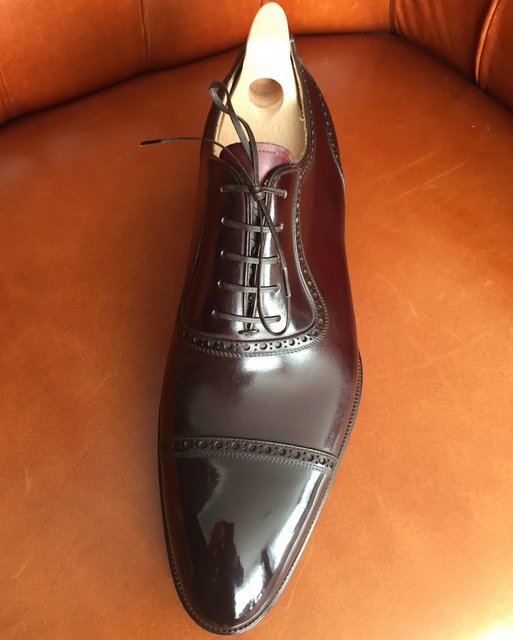 Photo: Riccardo Bestetti
The Adelaide design, invented by legendary last maker Terry Moore from Foster & Son, is another discreetly dandified captoe. Besides the brogue pattern, the Adelaide is identified by its long vamp reaching from cap to heel, which creates a tongue shape around the laces.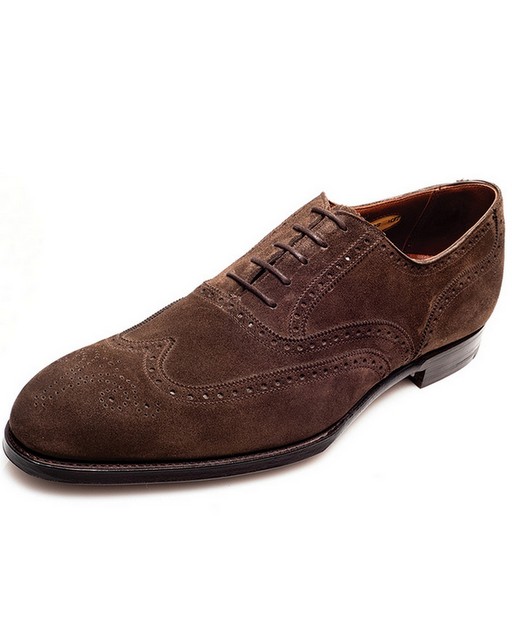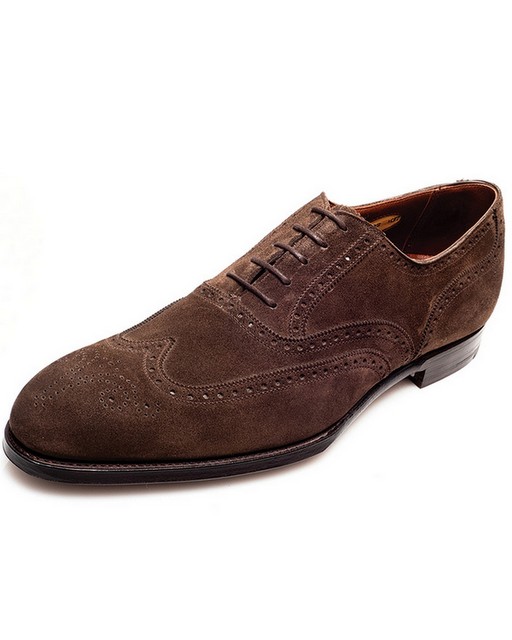 Photo: Cleverley
Nubuck and suede will make the oxfords less conventional as well.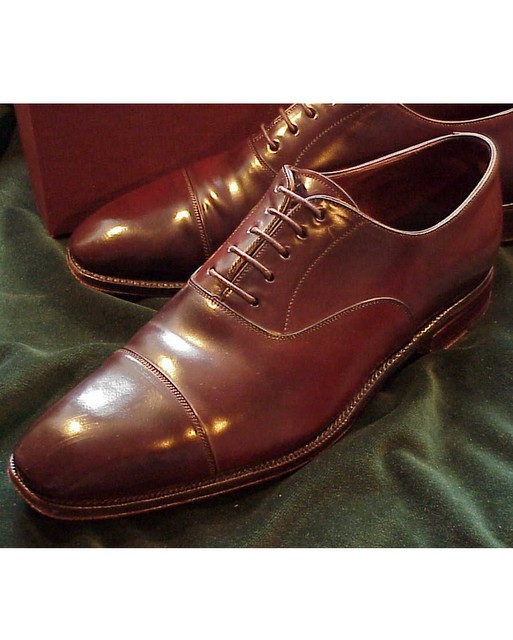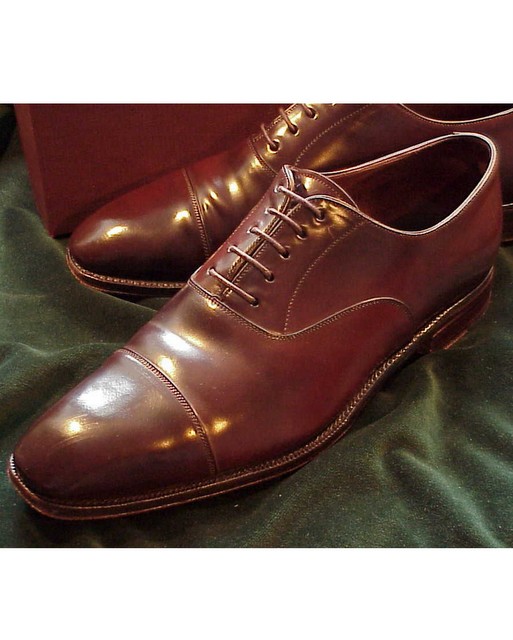 Photo: Classic Shoes for Men
The fat shell cordovan leather also twists a captoe.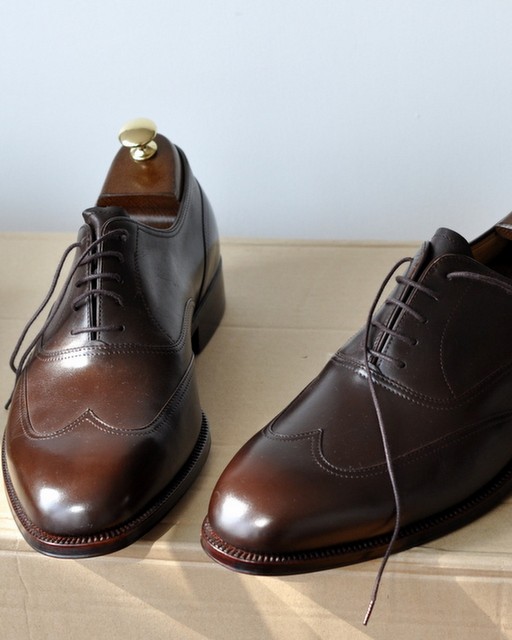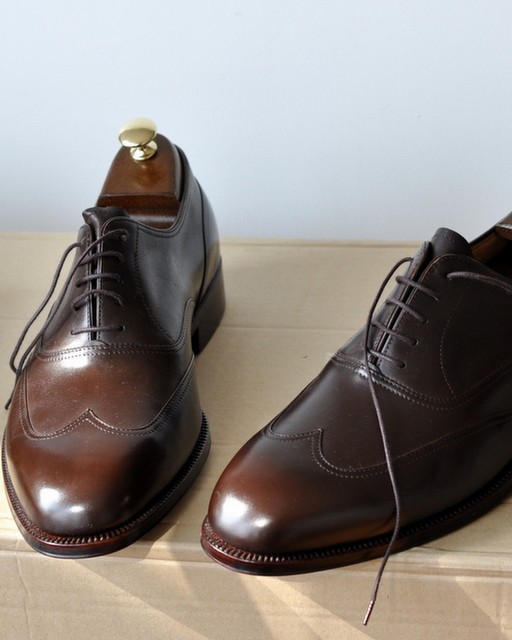 Photo: The Journal of Style
Finally, oxford austerity brogues. Like dark brown oxford semi-brogues, dark brown oxford austerity brogues have a very versatile potential in my view. You can use them with your business suit, and with more casual attires.
At Klemann's I ordered the Adelaide, or "Lingwood", as he calls the model. More to come about that shortly.