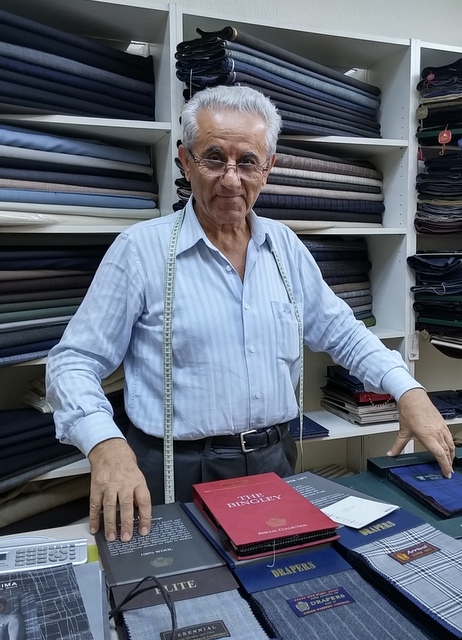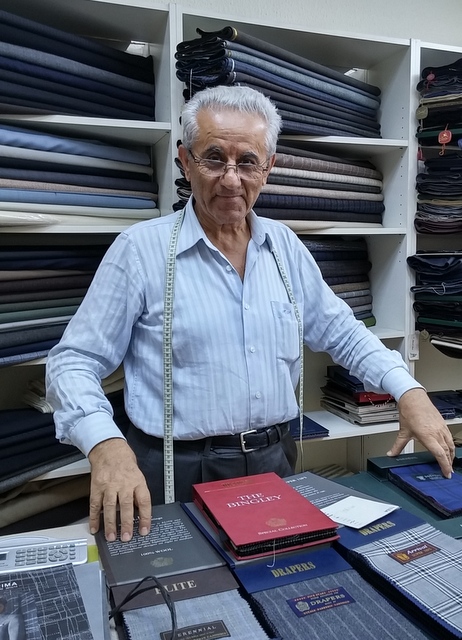 Bespoke is everywear – in Istanbul too. We had a stay in the huge Turkish city two weeks ago, and I spent two-three hours visiting a few craftsmen there. According to a source, the better ones are located behind Taksim Square in the Beyoğlu district, so I jumped on a ferry at Kadıköy on the Asian side of The Bosphorus, where we lived, and then I took the subway to Taksim.
After a kebab, I rang the door bell of Terzi Amca, the man who tailors President Recep Tayyip Erdoğan's suits. Mr Amca has a workshop in a flat situated opposite to Taksim Square at Cumhuriyet Cad. 29.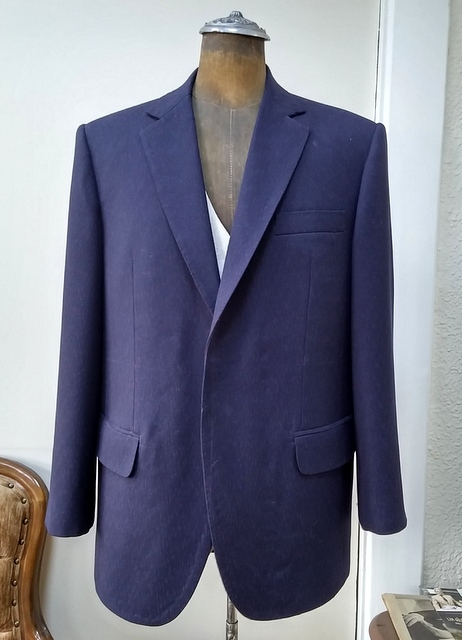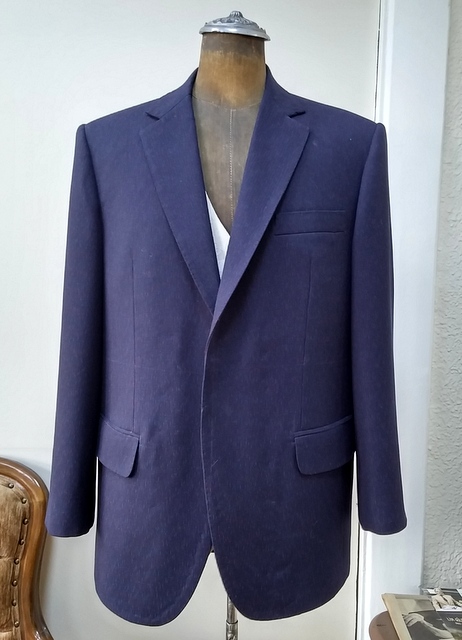 The workshop is old, silent and charming, and it reminded me of experiences I have had in Italy. I believe Mr Amca only has one man working with him. I'm not sure, how style and make compare to tailoring from Italy, England etcetera but the cut looked conservative and fairly roomy, and hand-sewing is the preferred method. In fact I only noticed one sewing machine in the atelier, a very old one, of course.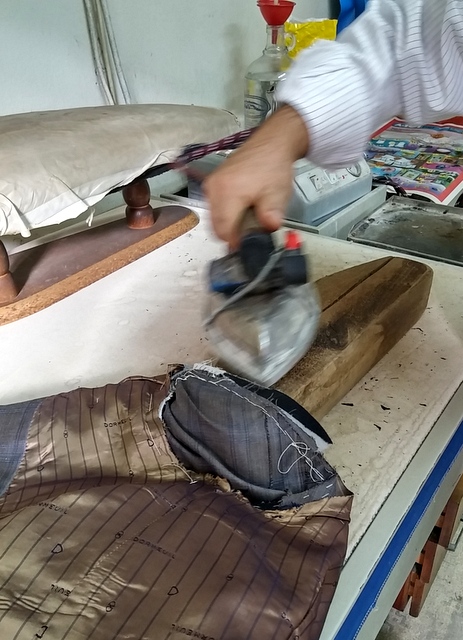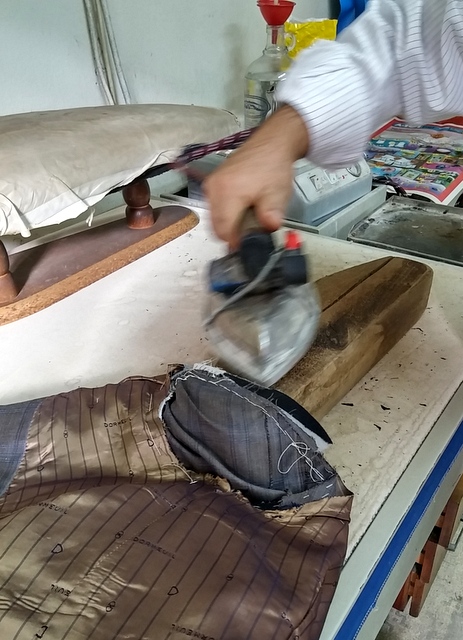 The interlining and canvas used looked sligthly different from what I have seen elsewhere but appeared right, although I had a feeling that the quality is not refined.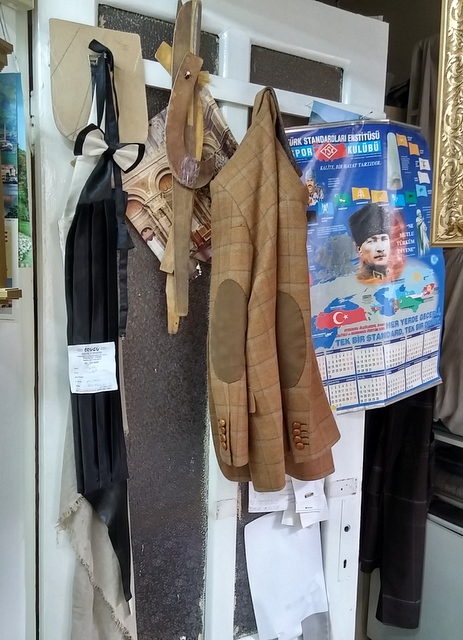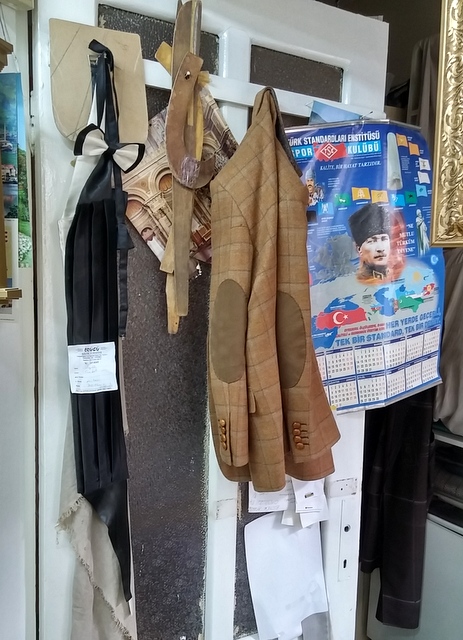 How a door should look like in true workshop.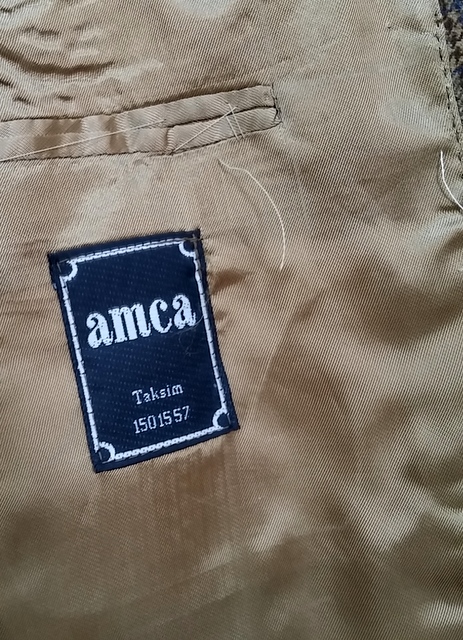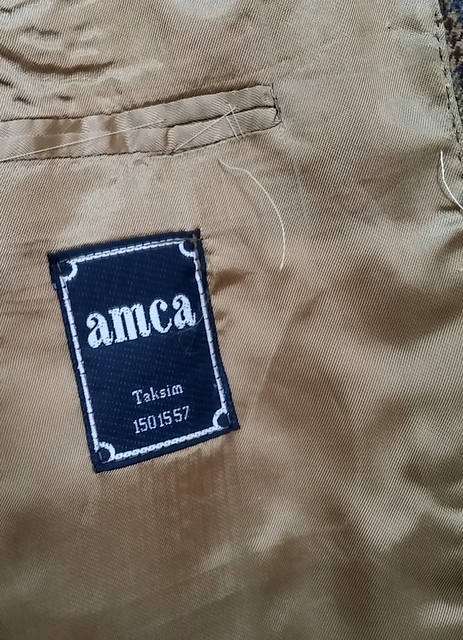 Terzi Amca stocks many old fabrics, yet it seems he mainly makes suits and jackets in new fabrics from Dormeuil, Drapers and other high end cloth merchants. The lining I saw is from Dormeuil.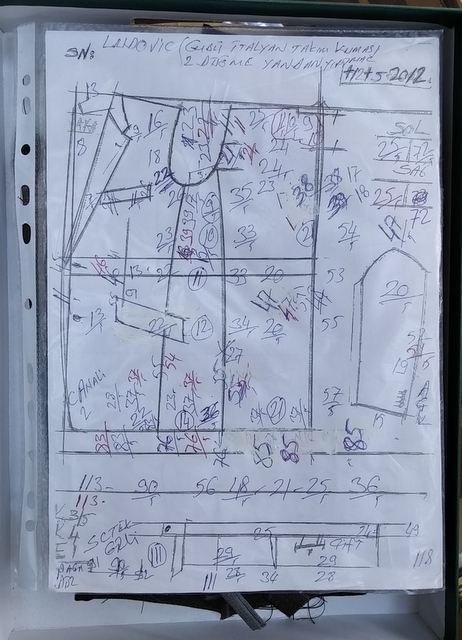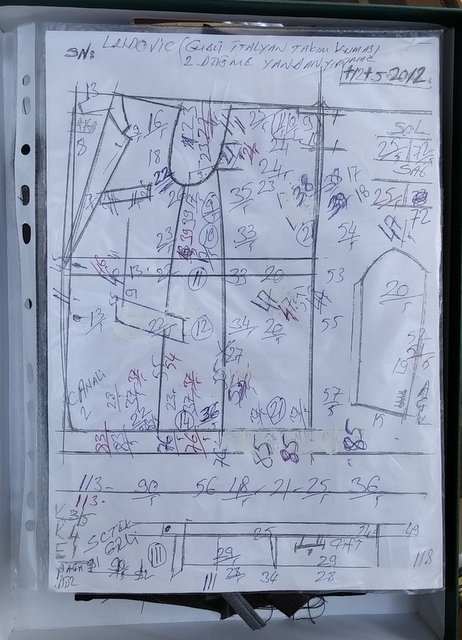 Mr Amci has more famous clients than President Erdogan. Ludovic, a soccer player, is one of them. You see a drawing of his jacket above. Apparently, Donald Trump (!) has ordered a suit from Mr Amci too. There is a photo of him on the wall, and the younger man, who helped with translation, pointed to it letting me know that Trump had been at the flat as well.
I was quoted a price of 2000 euros for a two-piece suit, excluding cloth. Honestly, I got the impression that the price is volatile, and that it could be lower as well. I don't know though.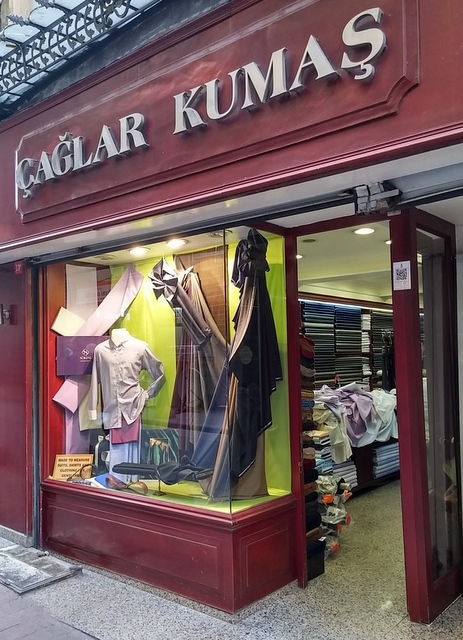 Passing through the Beyoğlu district, I arrived at the fabric store and tailor frontshop Çağlar Kumaş at Atıf Yılmaz Cad. 13. They offer both bespoke shirts and bespoke suits. Shirts start at 400 TL (approx. 142 euro), and suits start at 2000 TL (approx. 708 euro). You receive two or three fitting, when ordering a suit.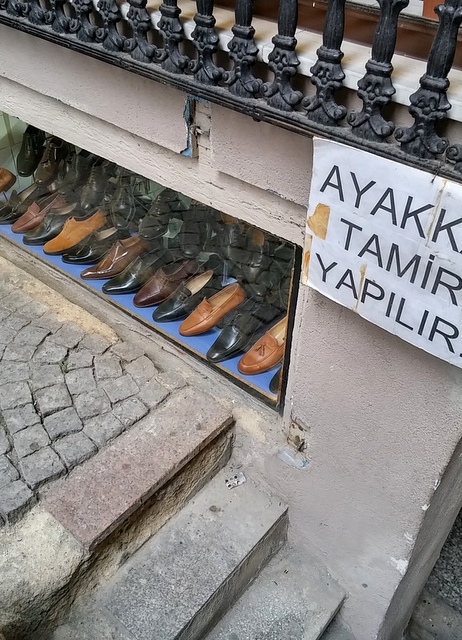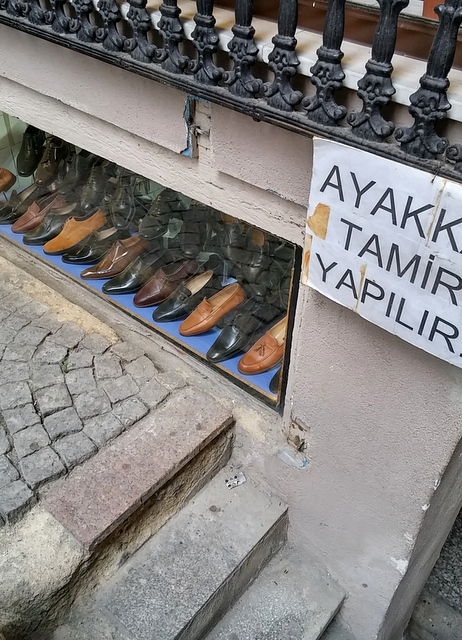 Minutes away I discovered a bespoke shoemaker named Ayar Kundura. They are located in a basement. From what I could see, they deliver real bespoke with a personal last, but they don't welt their shoes. Gluing is the method. I forgot to ask about prices. Surely, they will be lower than in London and Paris.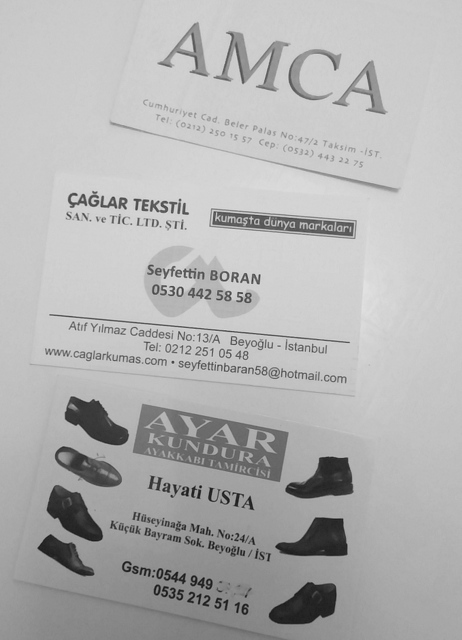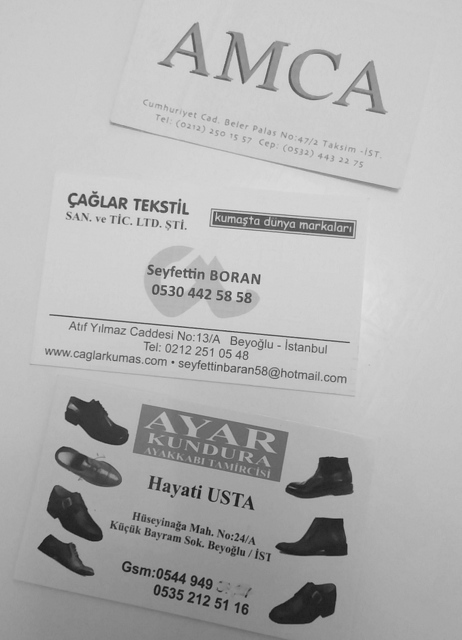 Source: The Journal of Style