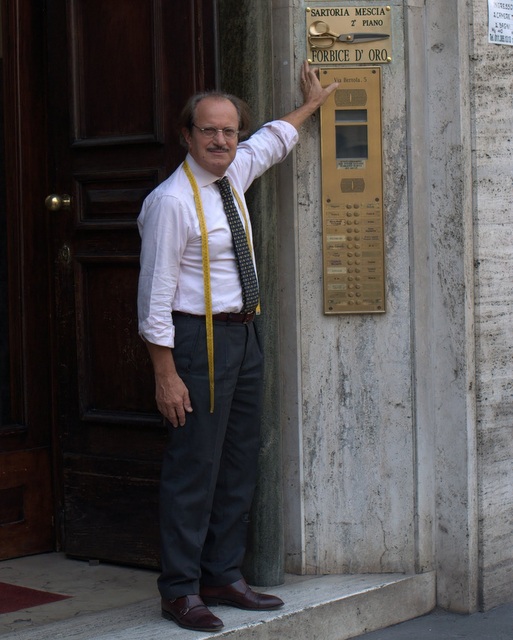 As I enter the old workshop of Michele Mescia in a second floor apartment in central Turin, the tour starts immediately. Carmela from Carmiceria Carmen has phoned to tell that he could expect me shortly, so my knocking on the door comes as no surprise.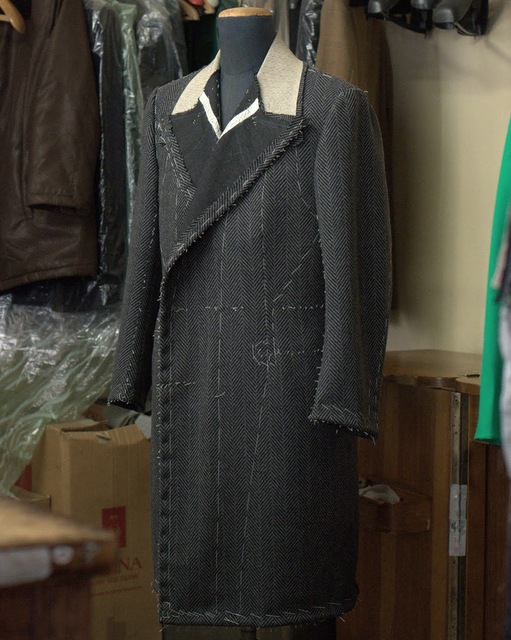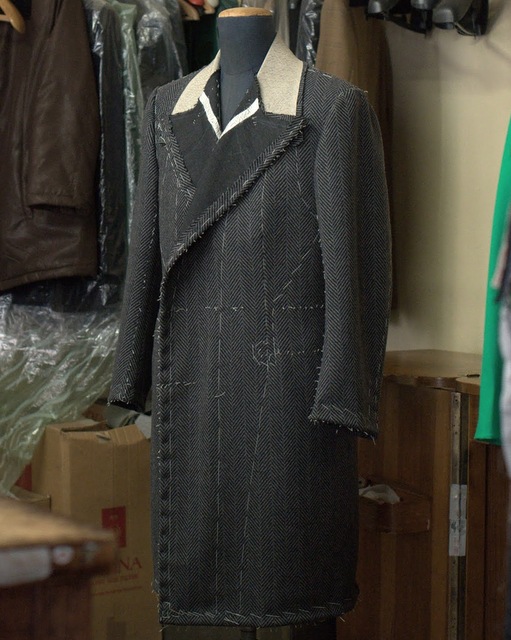 Michele Mescia brings me vigorously from one evocative room to another and back again. Time seems to cease here. Nothing has changed for years. It should be like that, I guess. A polished, fashionable workshop is no workshop.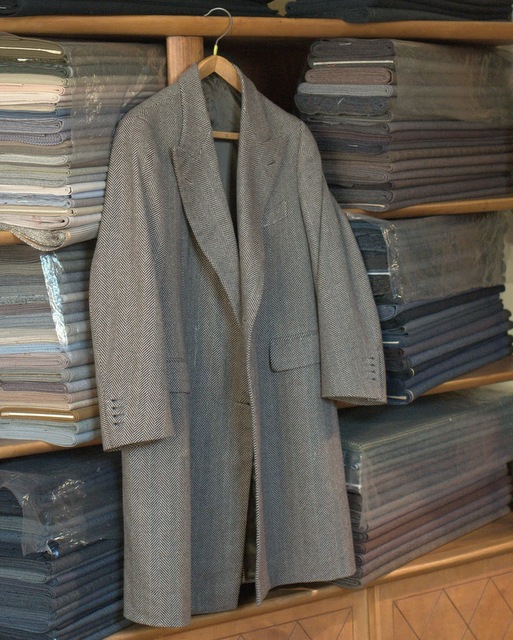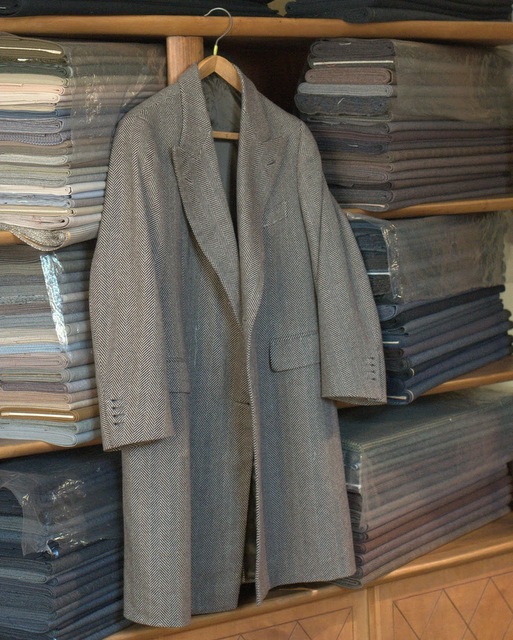 Michele Mescia is one of five or six top tailors left in Turin. In 2004 he won the The Golden Shears, which is a competition organized by the The National Tailor Academy in Italy.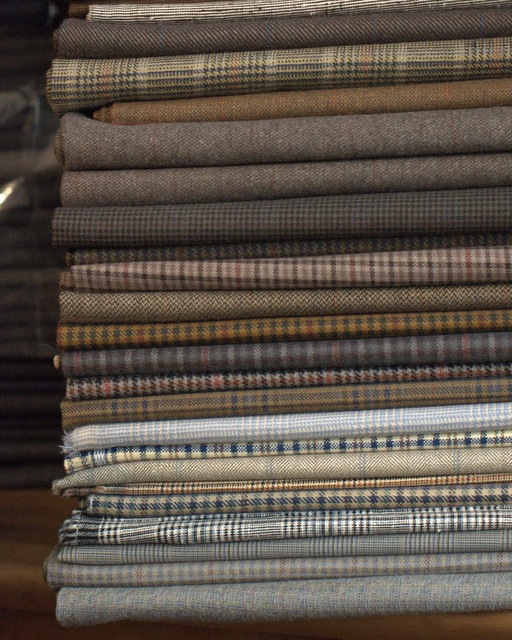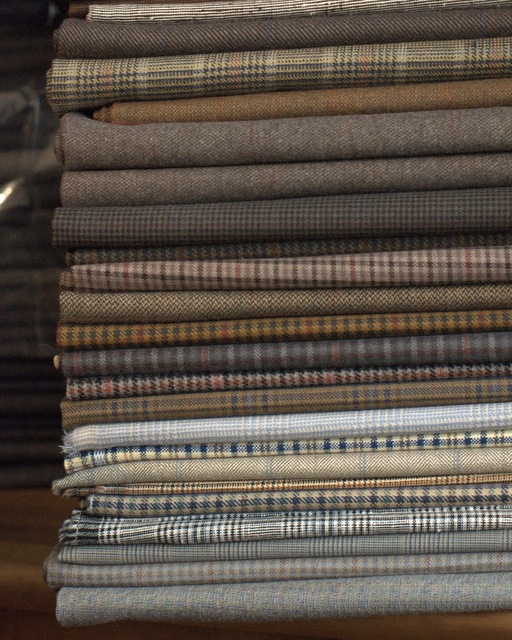 Unlike the English counterpart, the Italian "Forbici d'Oro" is for established tailors. Michele Mescia won the regional competition, before he could travel to Rome to take part in the national competition. There he constructed a double breasted pinstripe suit like other participants to a model he had been assigned. Academy members followed the proces, and they inspected the suit and paper pattern, before they gave their votes on a scale of 6 to 10. Michele Mescia came out as the overall winner.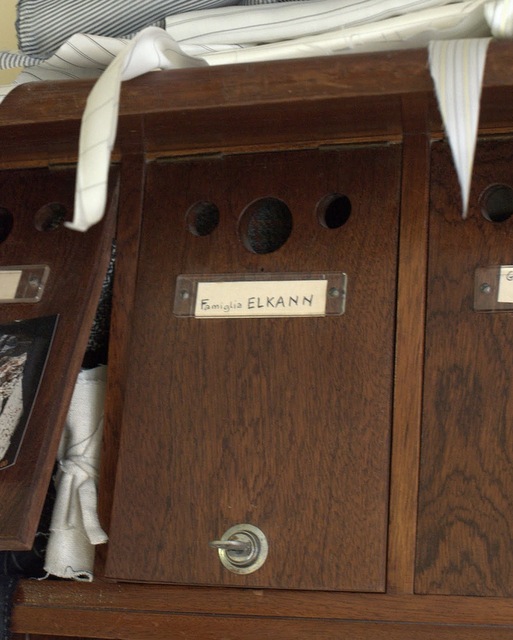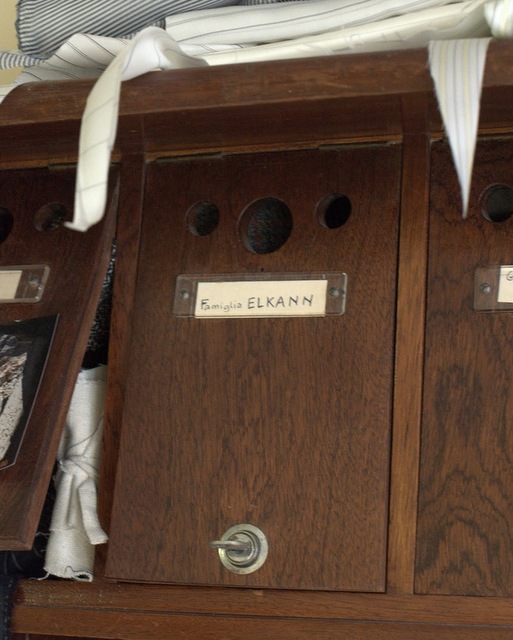 Michele Mescia's most famous customers are the Elkanns, that is, Alain, journalist and author, and his son John, chairman of Fiat. Lapo, the fashion forward younger son, is not a customer. Michele Mescia also makes suits for the owner of Lavazza, the coffee firm, which was founded in Turin in 1895.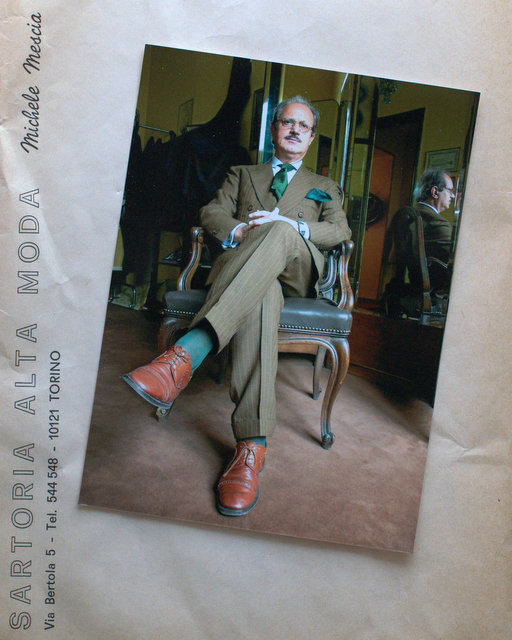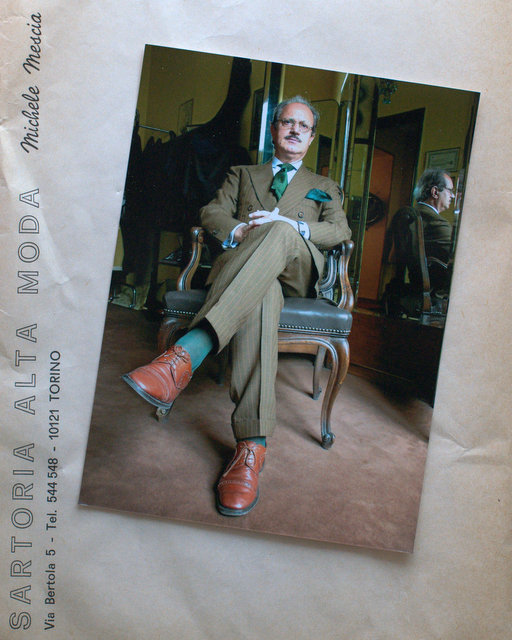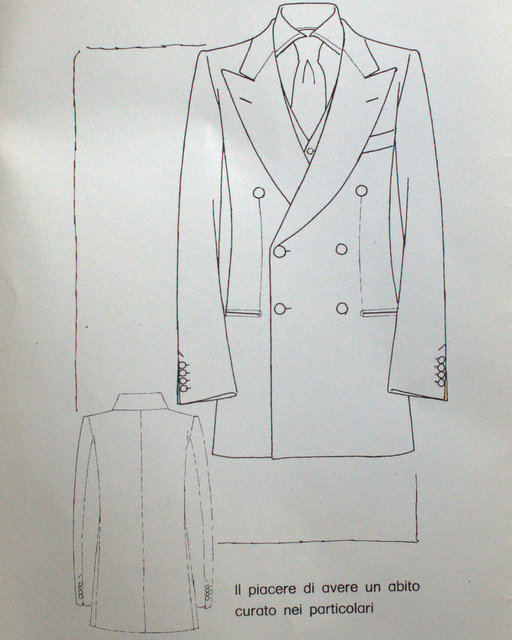 Like most Italian tailors Michele Mescia produces a soft garment. It looks similar to what I have met in Milano, perhaps a tad softer and more rounded. Michele Mescia describes his style of cut as a cross between North and South of Italy.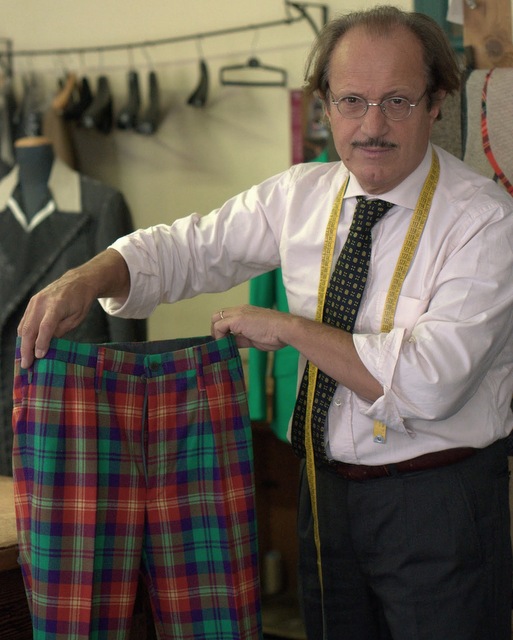 My impression is that Michele Mescia is an adventurous tailor. Although he must be making many conservative dark suits, he appears to like new solutions. He shows me a couple of photos from the 1970s in which he wears a flamboyant suit and coat. He also has a colourful pair of trousers in the making as well as a light green jacket.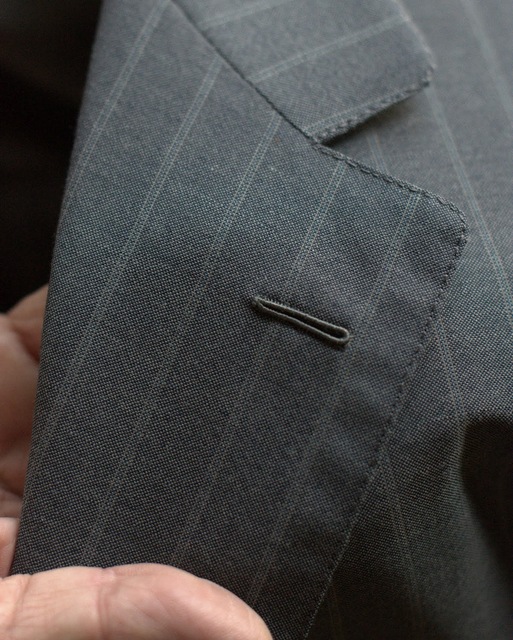 Michele Mescia grabs a suit coat.
"The asola lucida," he says, the shining buttonhole.
This buttonhole is a speciality of the North. I've seen it in Milan as well, not in the South. It shows the skill of a tailor but can look a little flashy too, I think.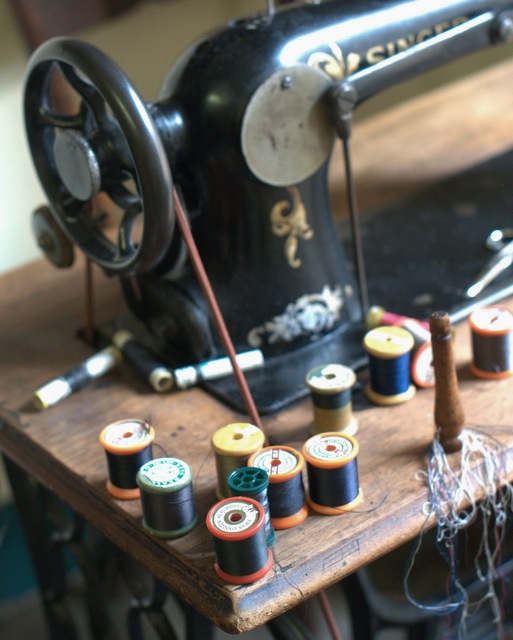 A local journalist is about to finish a book on the maestro. Michele Mescia flips through the manuscript telling me about the text. It sounds as an uplifting story about a boy working in a tailor's workshop in Calabria from a very early age. Later, in 1965, the young man looked North, where he one day would establish his own tailor firm.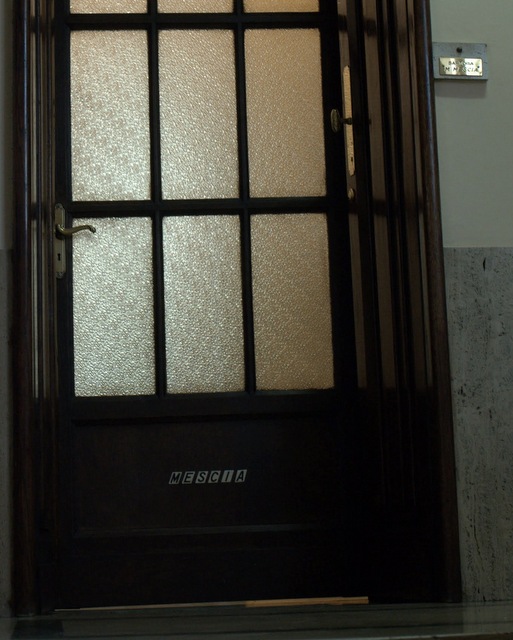 The pecuniary: A 2-piece suit is 2.000 euro including cloth.
The address: 5, Via Bertola Antonio Giuseppe
Source: The Journal of Style