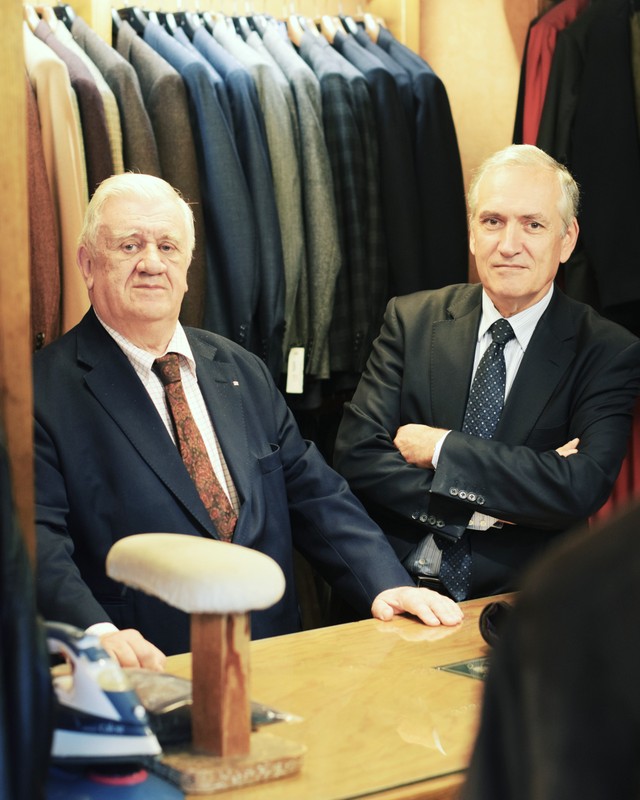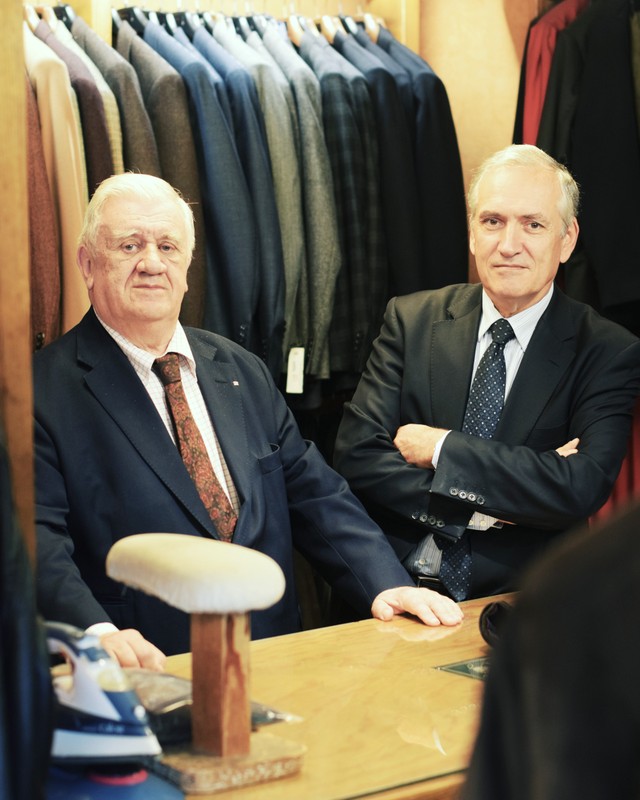 There must have been dozens of bespoke tailors at the French and Italian Riviera just a few decades ago. Englishmen, Germans, Belgians, Parisians, Americans and other people from up North, who spent weeks at the famous coastline, would have been in need of good local tailors to stroll the streets in style and for going to dinner parties and to the casino.
Today true bespoke tailors at the Riviera can be counted on one hand. The world of brands has taken over. Three years ago I came by Domenico Oddo in Ventimgilia, and recently I found Lions in Nice, apparently the last bespoke tailor in Nice. Two experienced gentlemen run the front shop and the workshop upstairs.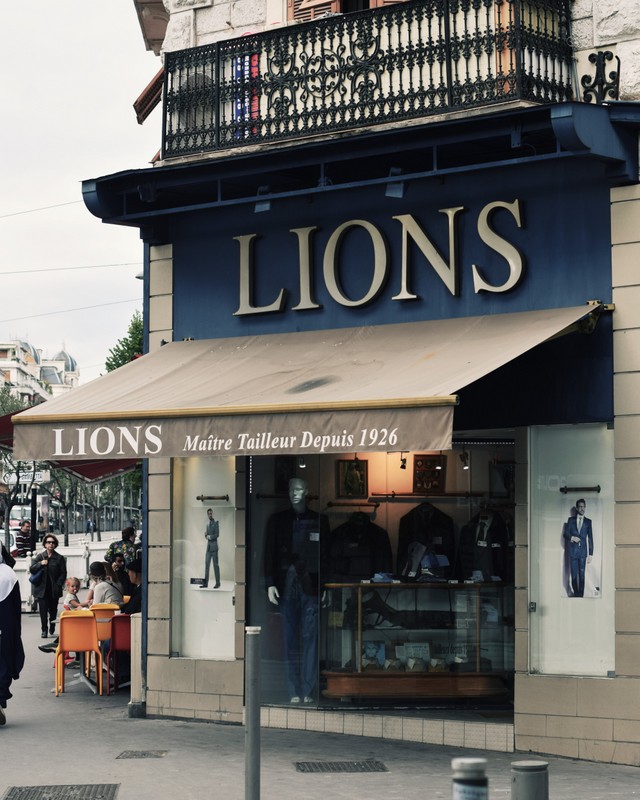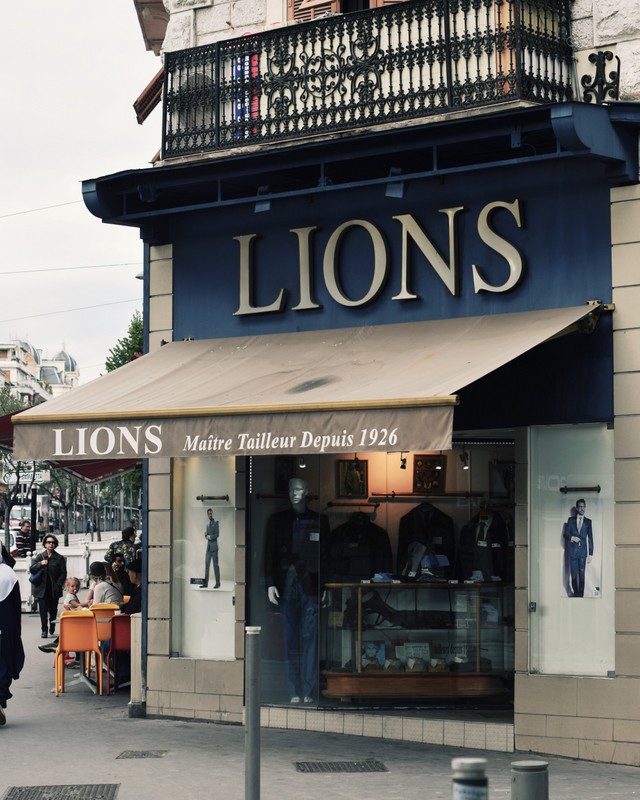 Lions goes back to 1926. Evidently, business has been better than nowadays. However,  clients are still placing orders. In a catalog I noticed recent press clipping, one with Roger Moore, which somehow didn't came as a surprise.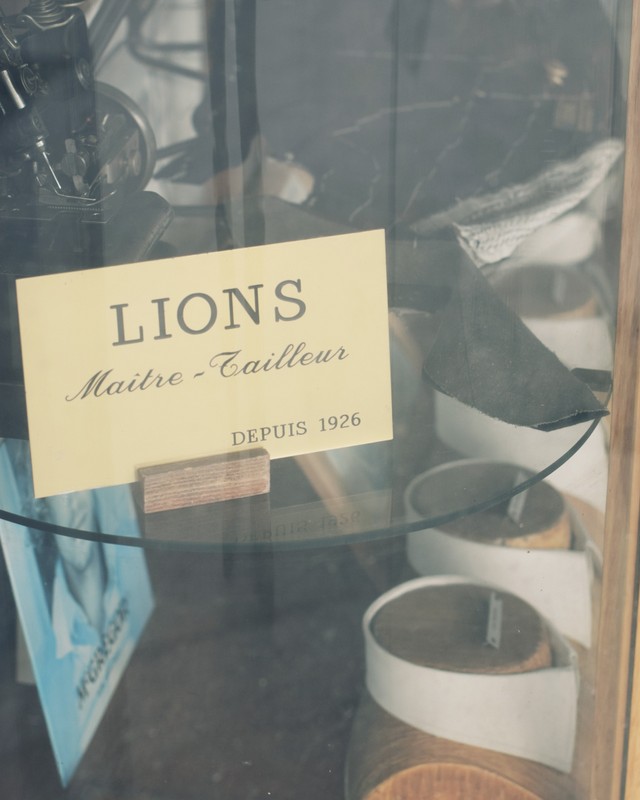 Lions applies traditional hand sewing and hand padding. I didn't get a clear impression of the cut but it seemed very traditional and British. Lions charge 1775 Euros for a 2-piece suits. You find them at Avenue Malaussena 2 in Nice.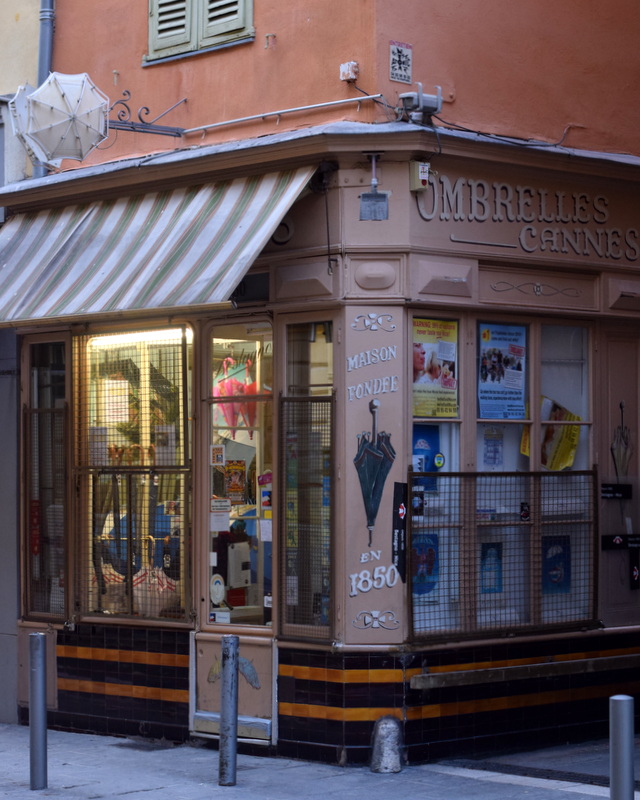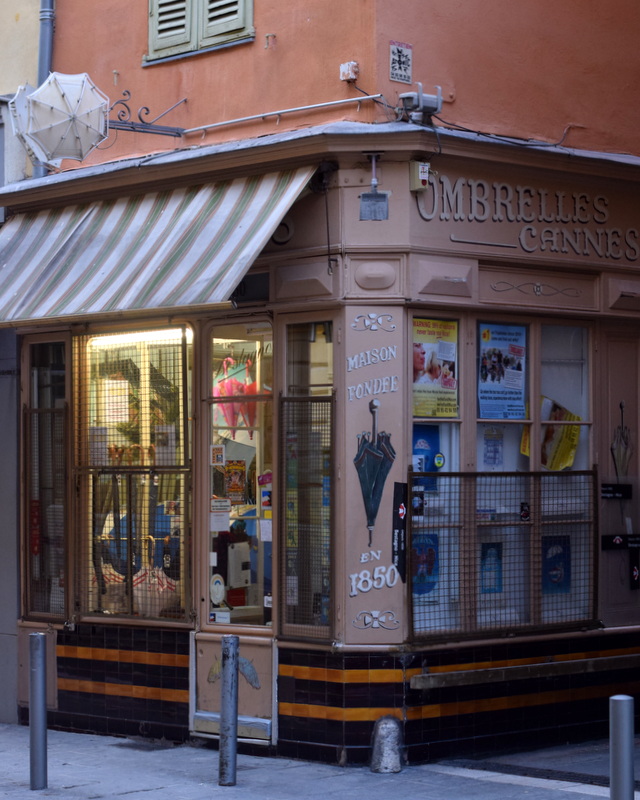 If you are in Nice consider visiting Maison Bestagno, a charming old umbrella shop with interesting umbrellas and cans. The shop is located at Rue de la Préfecture 17.
Photos: The Journal of Style