Knize and Charvet
Along with Charvet at Place Vendôme in Paris Knize in Vienna is arguably the most renowned sartorial outfitter today. I'm not sure how well its business model fits modern consumer habits but in terms of old-wordly European brand power the shop is a giant.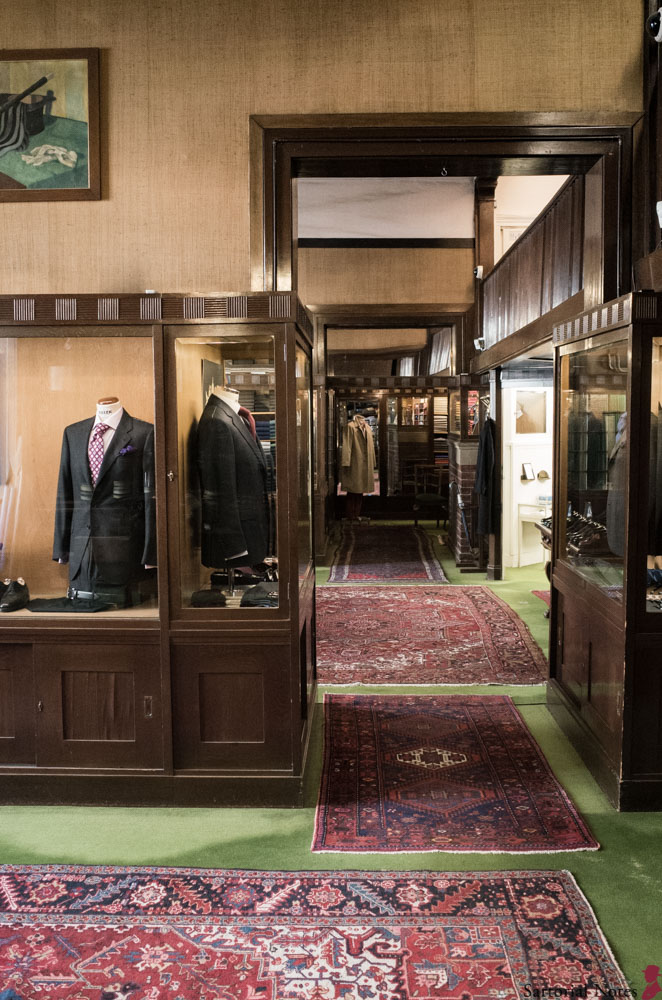 The visionary Adolf Loos
Partly, this is due to Adolf Loos, philosopher and architect of the modern. Adolf Loss designed the store's distinctive smooth storefront and shop interior around 1910.
"In a well-run gentleman's outfitters one can expect to be able to choose an item completely at random and not end up with something not in good taste, i.e. not correct," Adolf Loos wrote.  Surely, he saw Knize as an example of that vision.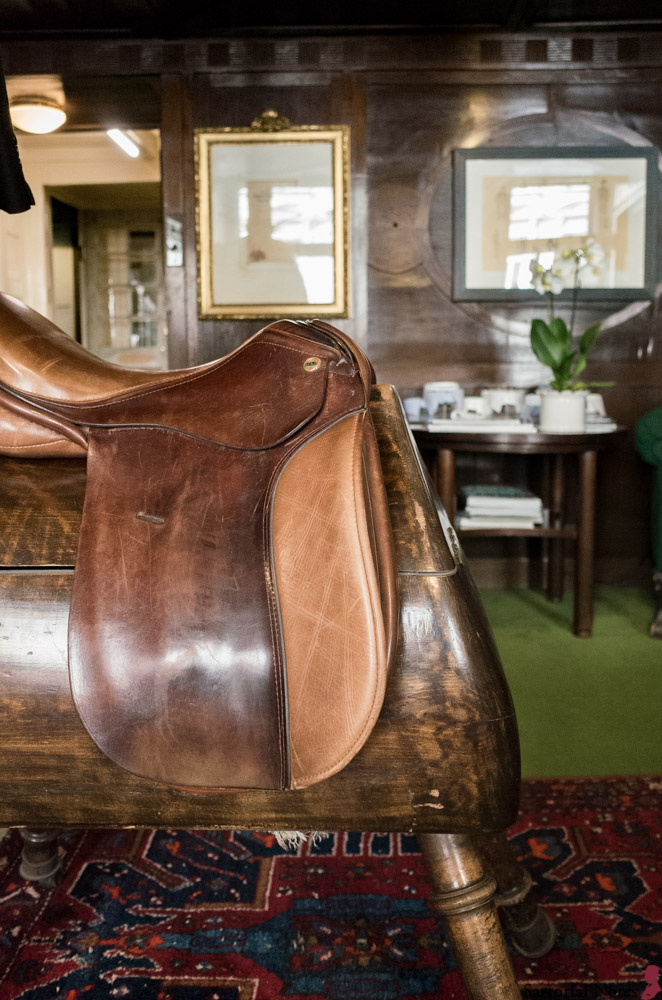 Adolf Loos was very fond of the British culture. He liked the lack of sentimentality and the wool clothing.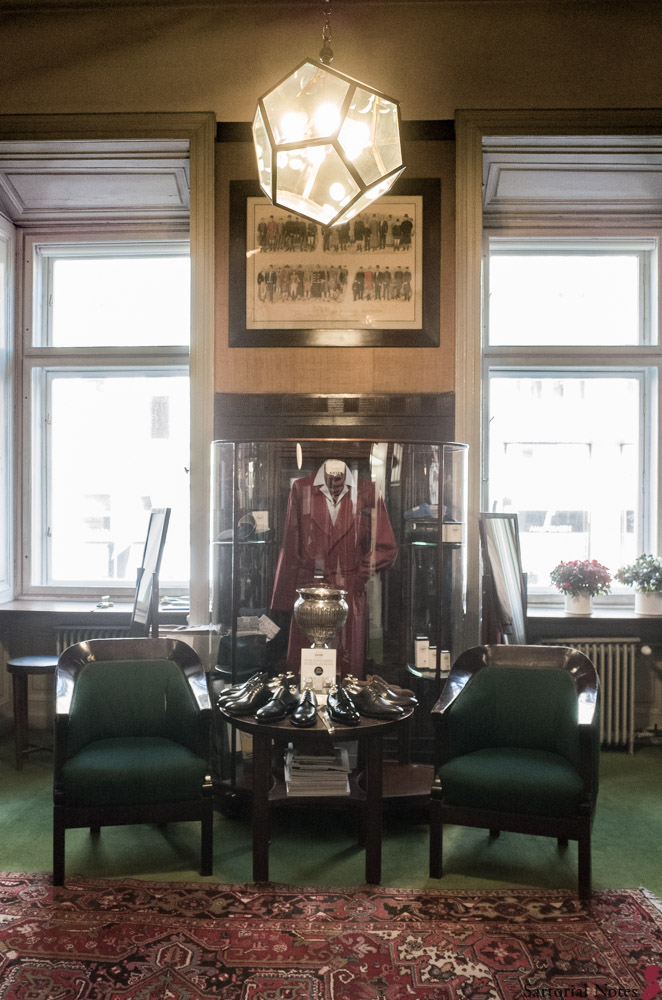 "When the English set it upon themselves to rule the world, they freed themselves from the imitation of silly costumes that they had been condemned to by other nations, and imposed the primeval dress around the globe," Adolf Loos wrote referring to the English wool suit.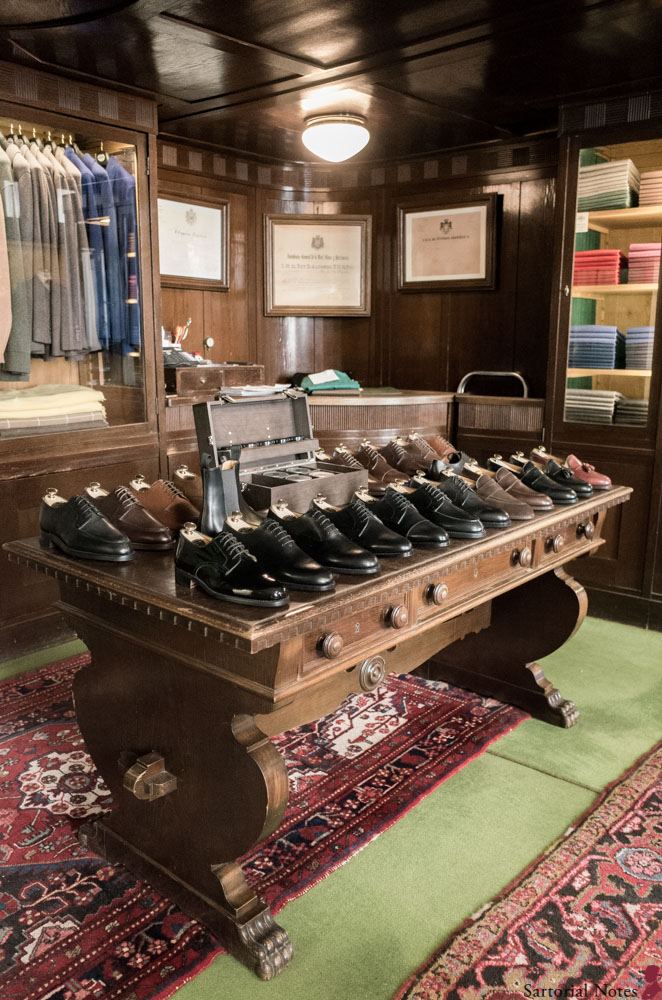 Adolf Loos designed Knize's shops in Karlsbad (1921), Berlin (1924) and in Paris (1928) as well.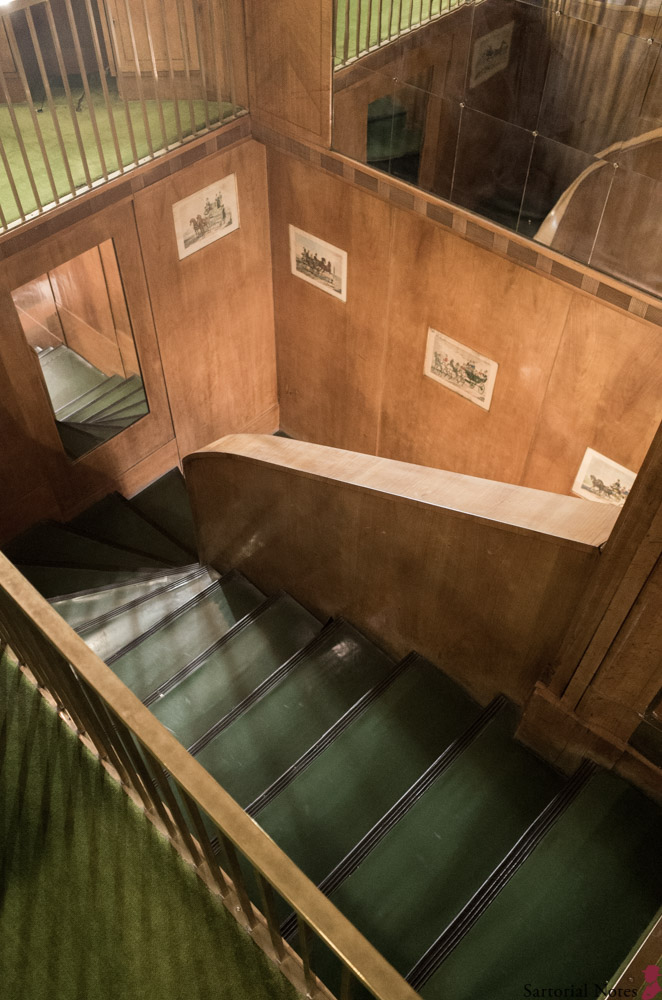 Knize Ten
Knize was a firstmover in more ways, when it came to building a name. Besides an innovative shop design they also launched signature accessories like their perfume Knize Ten that came out in 1924. The perfume is still well-known today.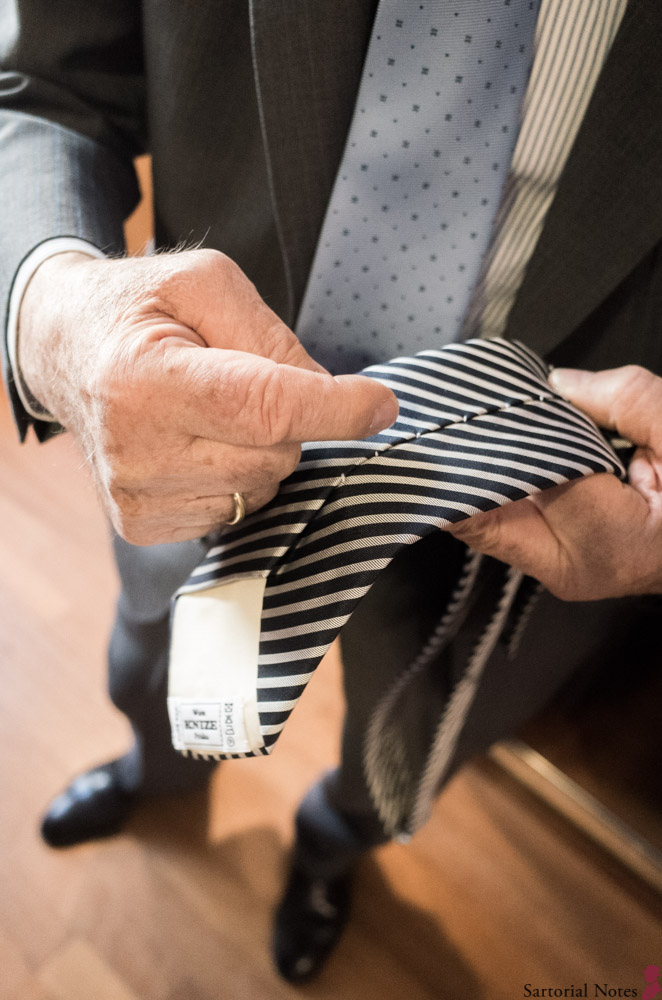 In regard to fine accessories the celebrated men's outfitter also makes their own ties. Interestingly, they use silk for interlining instead of wool, linen or polyester. (Yes, a piece of polyester interlining is common in fine neckties today).
The founding Kňize
Josef Kňize, a czech tailor started Knize in 1858. Since then the business has had more owners. The Wolff family entered in the 1930s, and after fleeing Austria they opened a Knize shop in New York City at 56th street in 1941.
In 1976 Rudolf Niedersüß, a tailor at the company since 1956, took over the business. He focused actvities, and offshoots in New York and Paris were closed. Today Knize only has one shop outside Vienna. It is a ready-to-wear store in Prag.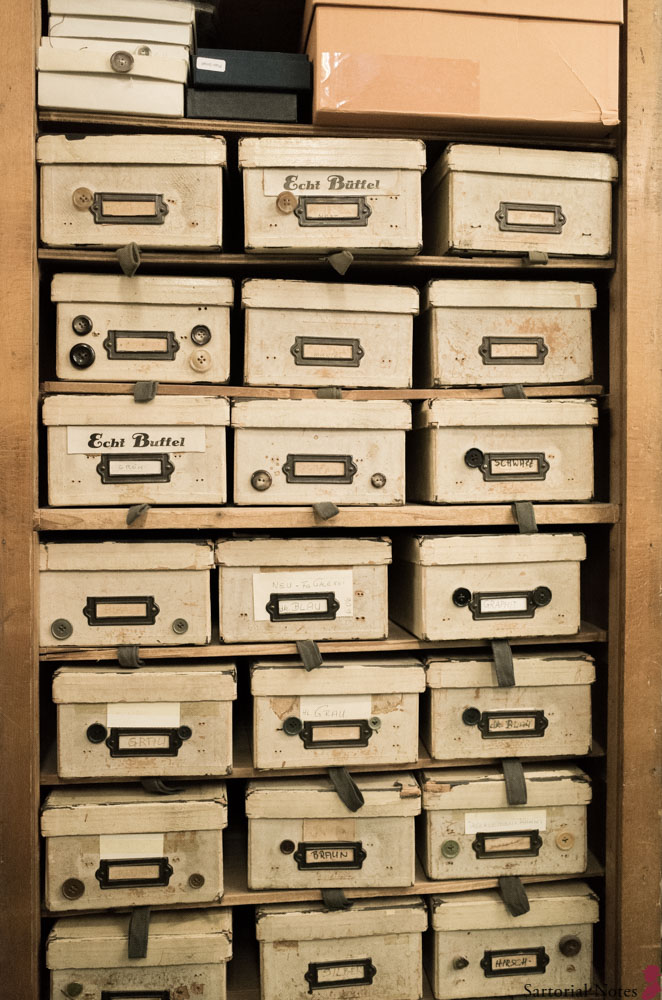 Rudolf Niedersüß' son, Bernhard Niedersüß, runs nearby Niedersuesz, an old tailor shop, which now is more of an exclusive made-to-measure service.
Capacity problems
At the moment the famed outfitter doesn't take in new customers for their bespoke suits. They don't have the capacity, that is, they cannot find the skills, Mr Niedersüß told me.
So you do not have to consider, if you will spend 8.000 euro, the current cost of a bespoke two-piece suit at the venerable outfitter.
Photography: Sartorial Notes