How to fold a shirt, a sort of craft in itself that is very convenient to know, if you don't have a butler doing it for you.
New old method
I've been folding my shirts for many years. The other I had to realize I could improve my method. I met Carmela from Camiceria Carmen in Turin, and she showed me, how she is folding her shirts. Her method is without doubt better than my old one. It protects the sleeves better. It puts the creases in hidden places.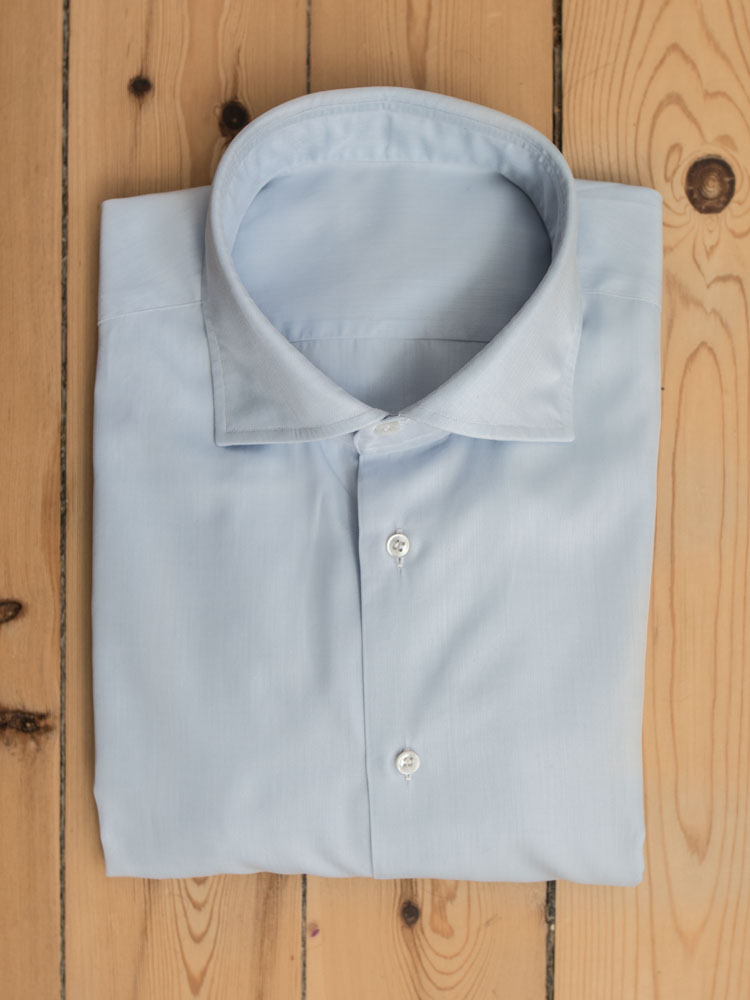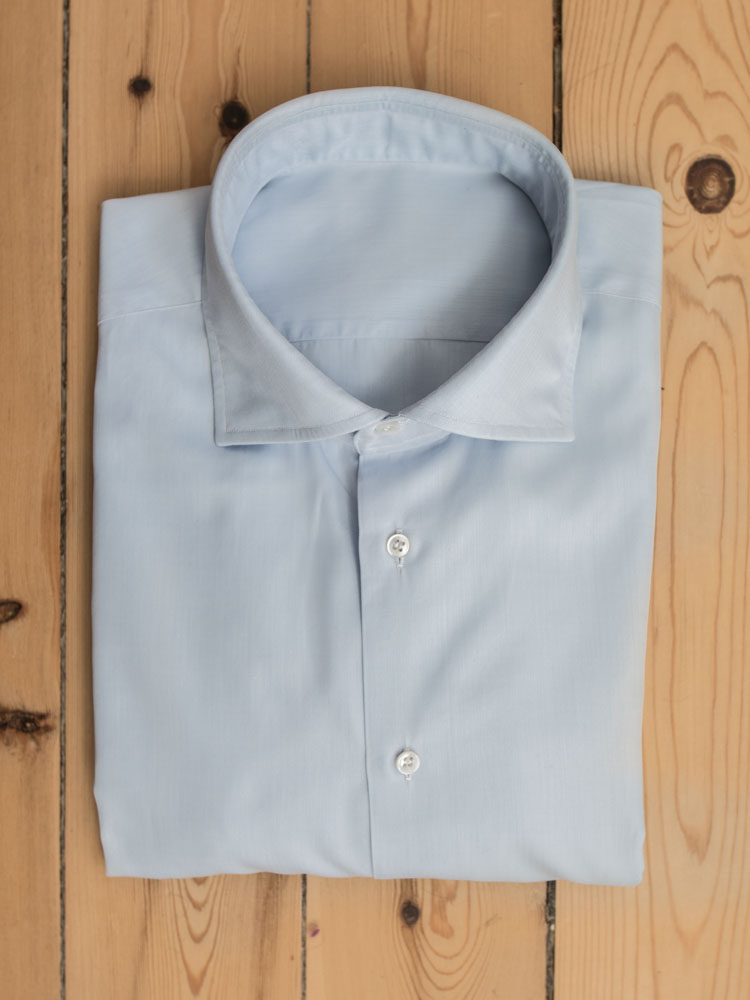 You can start out with a magazine to stabilize the process. Place it under the collar of the shirt. After a few times you can skip it. Your hands will know how to fold a shirt a properly.
More methods on how to fold a shirt
For sure there are more methods on how to fold a shirt properly. My impression is that the folding of shirt sleeves are key in Carmela's approach. She does that her own way. I suppose her way of doing them sleeves protect them well.
As soon as you have arrived at your destination, unpack the shirts and put them on hangers.
Check out how to fold a jacket like an old Italian tailor.
Photography: Sartorial Notes