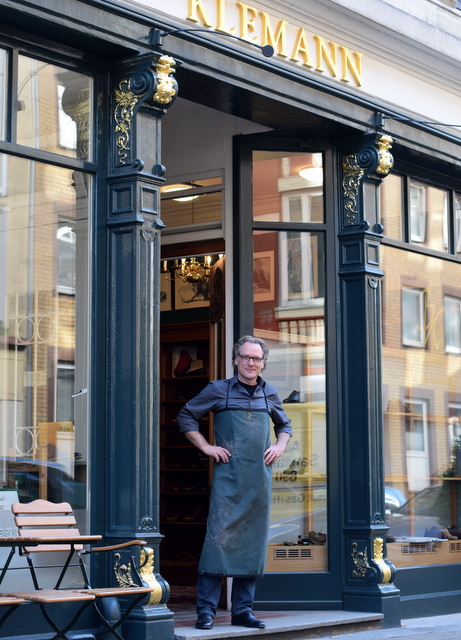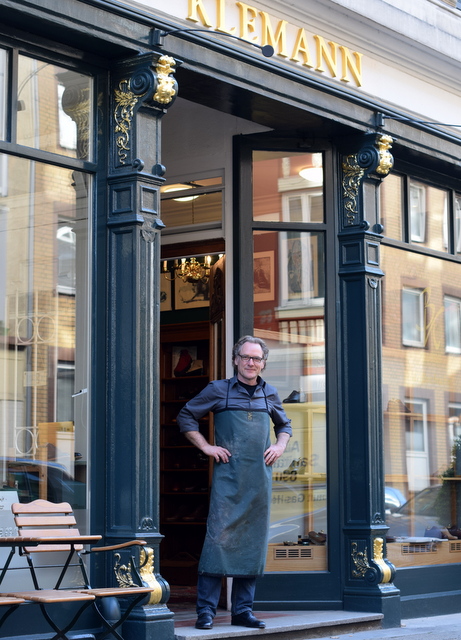 Klemann is a true family business. Benjamin Klemann looks after customers, he takes measurements, and he creates the lasts. His wife, Magrit, makes the uppers, and his two sons, Vincent and Lennert, master shoemakers like their father, are in the workshop, which includes four more shoemakers. Everything is made on the the premises at Poolstrasse 9 in Hamburg. It sets them apart from London, where Cleverley, Lobb, and Foster & Son are supplementing with out-workers. I don't know, if the centralization means anything for the quality of the production but I guess it is easier to control consistency, if all steps take place under the same roof.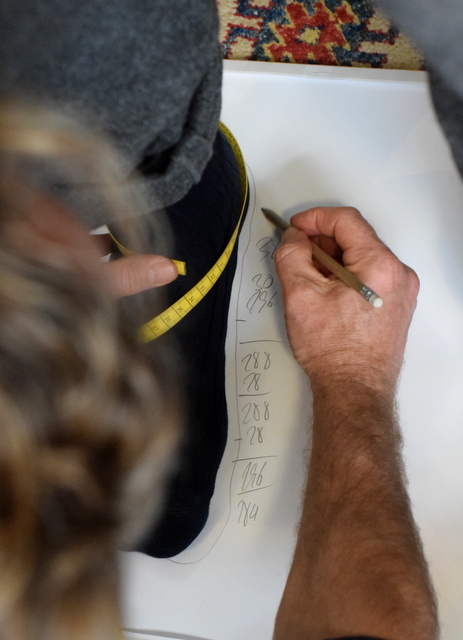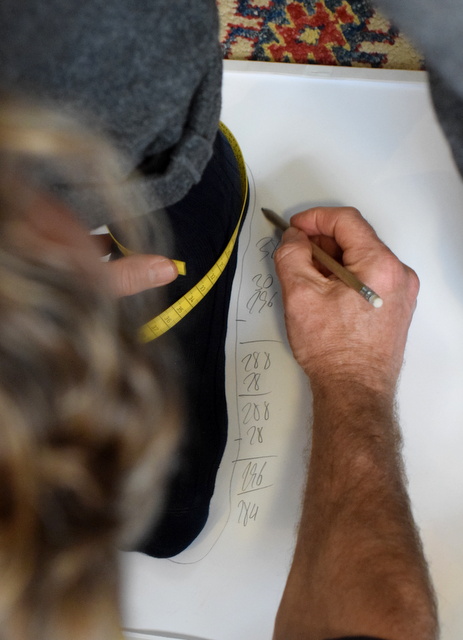 When measuring my feet, Benjamin spoke about the different types of feet and those challenges they create for the shoemaker. I understood that my feet are a good example of difficult feet. The front foot is broad, the instep is high, the arch is deep and high, and the heel quite narrow. From a geometrical point of view those features lead to a very compactly looking foot, which has very little chances of finding a well-fitting ready-to-wear shoe. They also impose a burden on the bespoke shoemaker. He should be able to create nicely fitting shoes (loafers are demanding though) but making the shoes slender and elegant as well is another matter. Extending the shoes a little is one trick. We'll see, what Benjamin finds out.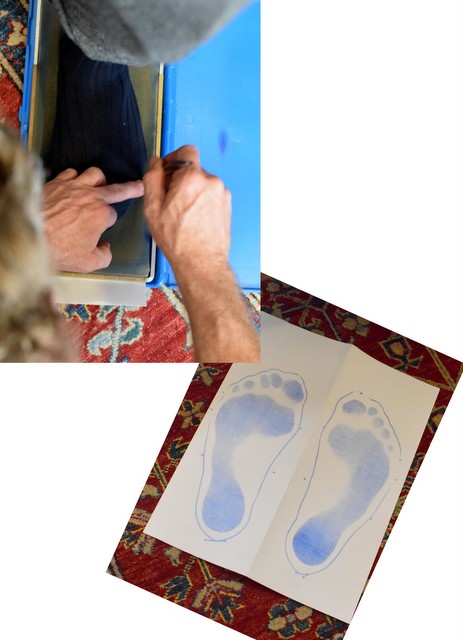 After drawing and measuring the feet, Benjamin made a print of the feet to get information about the proper footbed. All in all this initial process appeared more careful than what I have experienced at the Warsaw shoemakers, which of course is no guarantee of a better end result. On the other hand, chances of success must rise the more quality data you obtain about the feet.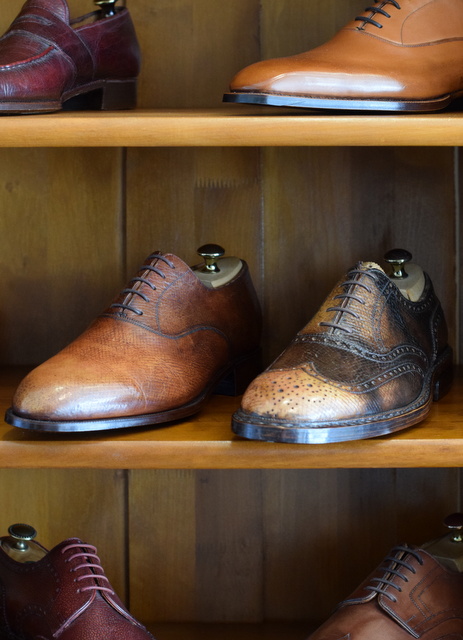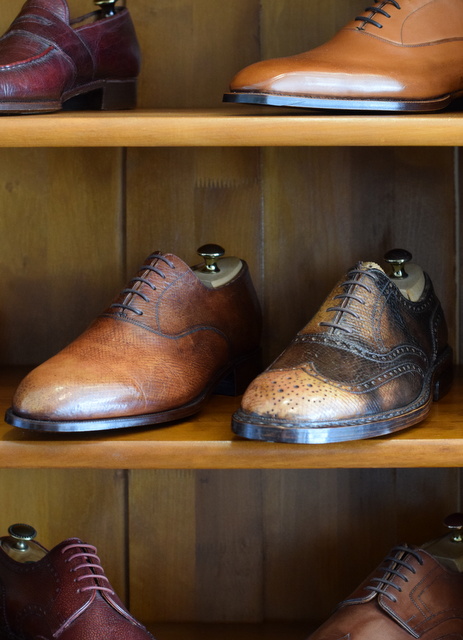 We touched upon the old Russian reindeer leather from the vessel Catharina von Flensburg. Benjamin exhibits two shoes in different shades made up from the venerable leather (see above). From what I understood, the Russian reindeer leather is just as strong as modern leathers, if you polish it frequently. Else small cuts can appear in the upper.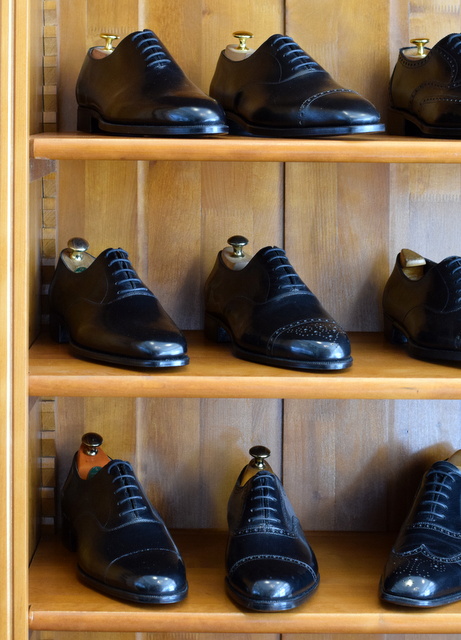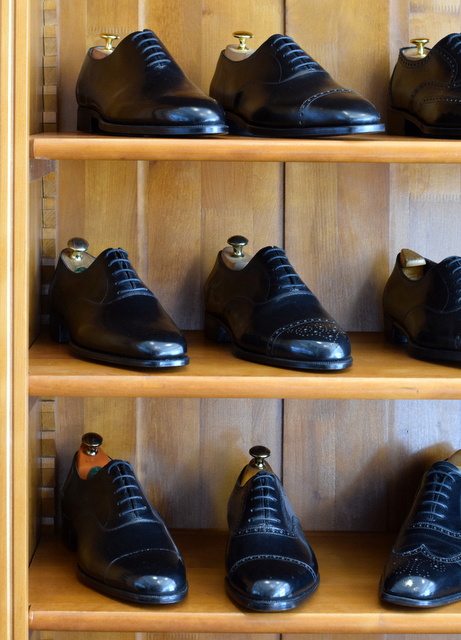 The English and Hungarian roots of his training clearly influence Benjamin's shoe designs. The formal shoes look very British with rounded or chiseled toes, not pointed like Italian or French shoes, and in regards to derby shoes he likes the Budapester design and construction.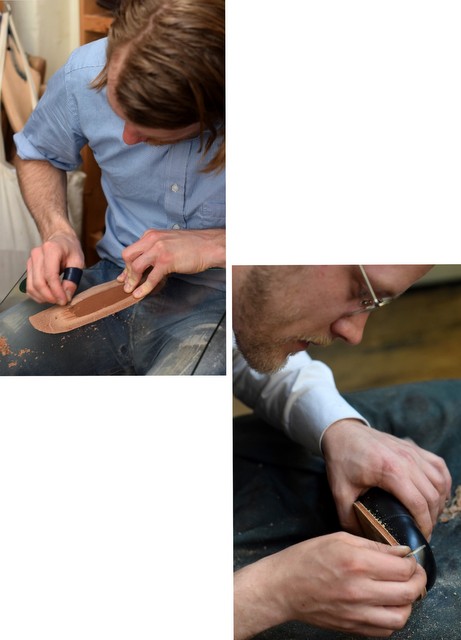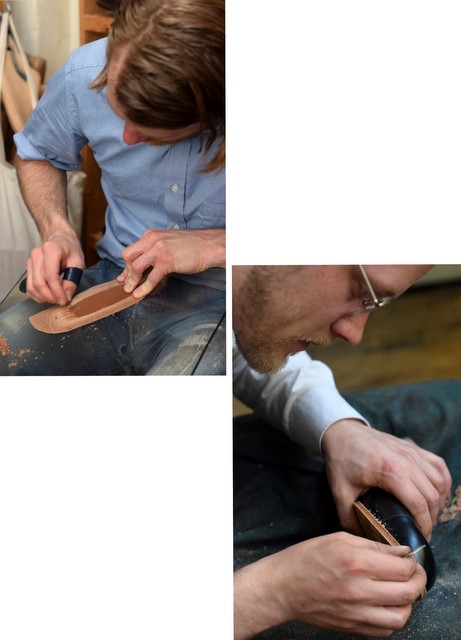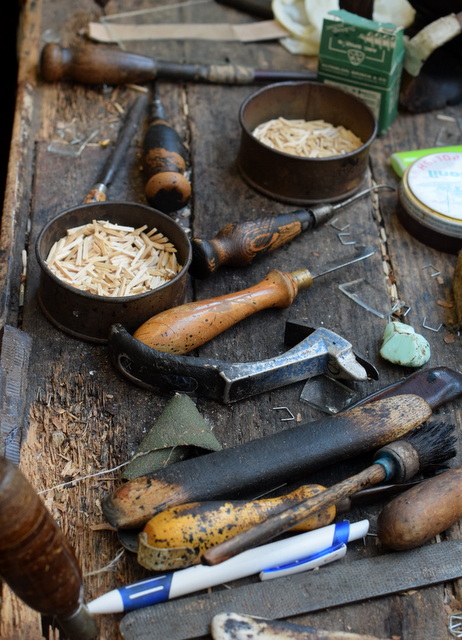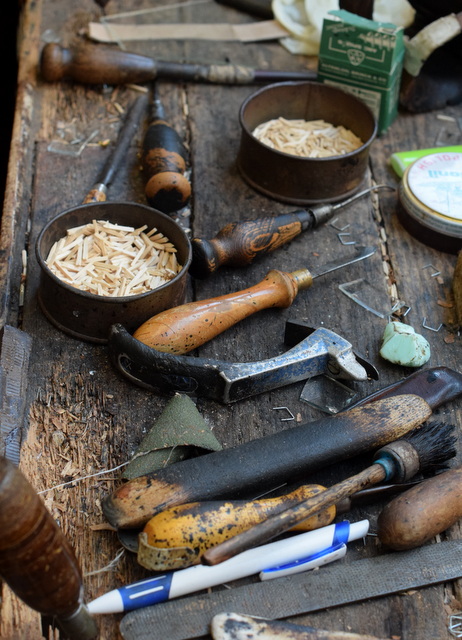 Lennert and Vincent were working on shoes, when I was there, and I spoke to Lennert about his stay in London, and if shoemaking there differs from shoemaking at his fathers workshop. The biggest difference is the access to tools, he told me. It was a relief to come back to his fathers workshop full of top notch tools. Besides that he experiences that the shoemaking processes are just about the same.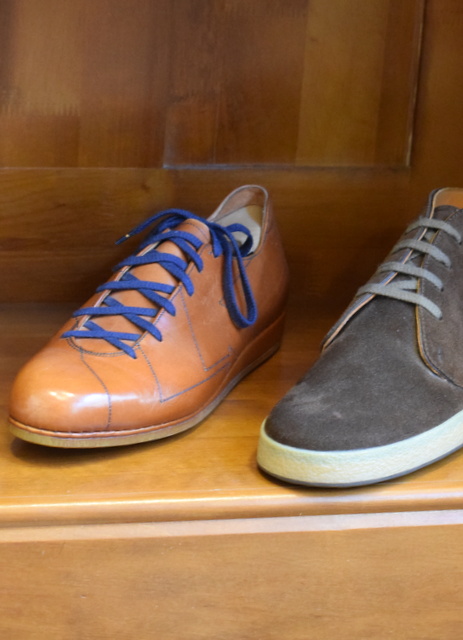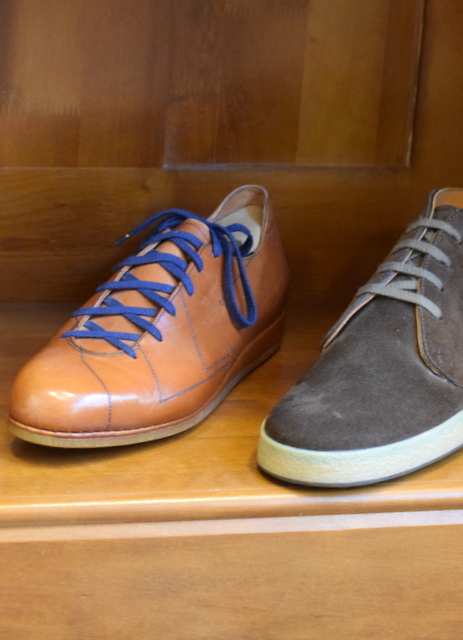 Both Lennert and Vincent are making sneakers and sports shoes as well. They follow the same quality approach as in classic shoemaking. All models are bespoke, and the sports shoes will be hand-welted. It struck me as a brilliant move, which cannot only introduce the art of shoemaking to less tradition conscious men, but also move tradition conscious men like myself a little forward.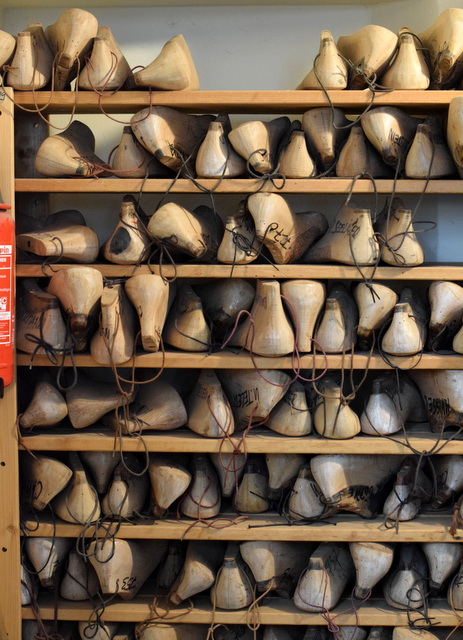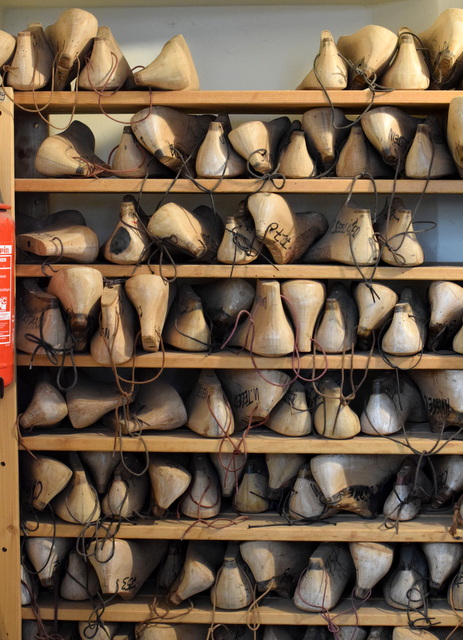 The shoe fitting will be after summer, when my lasts have been carved.
Photos: The Journal of Style