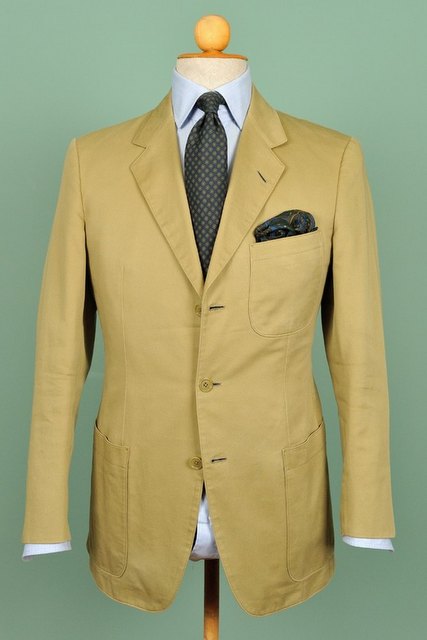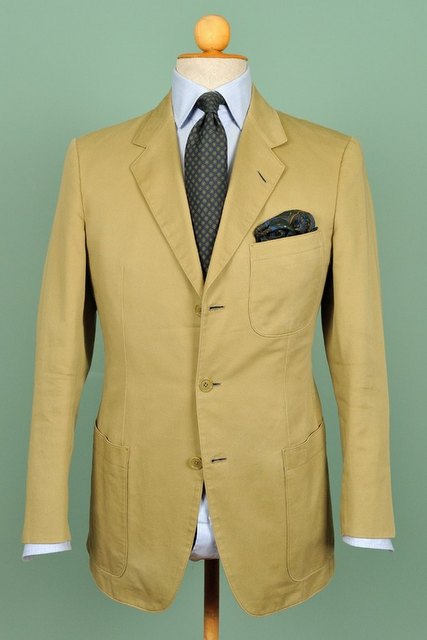 [Cotton drill suit jacket and sports jacket]
Next month I will be going to Potsdam again for a fitting at Volkmar Arnulf's. In this connection I spoke with Bernhard Roetzel, who lives in Berlin and has a tailor in Potsdam. He drew my attention to an Austrian tailor, whom I had never heard about before: Bespoke tailor Possanner. Roetzel is planning to place an order with him in Spring.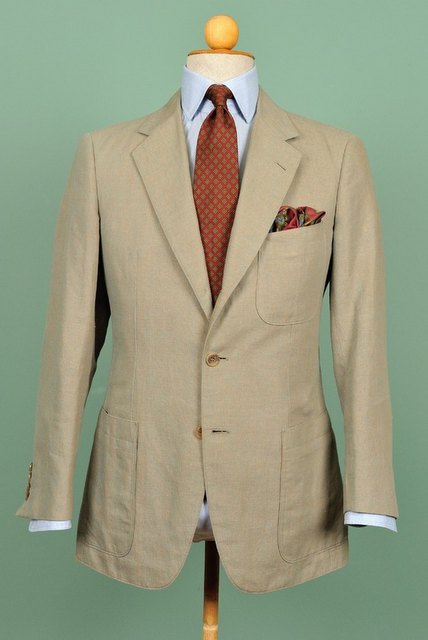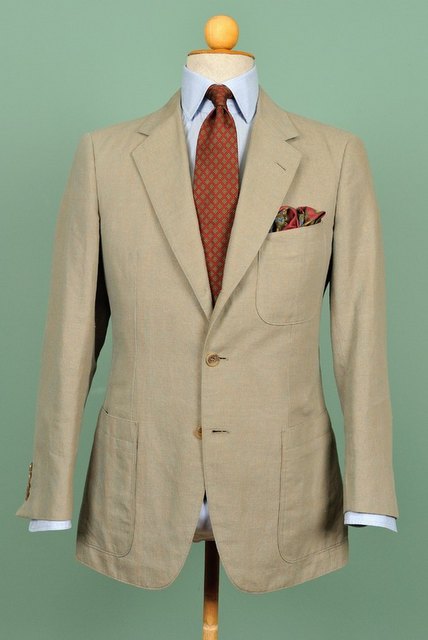 [SB linen suit jacket and sports jacket in a particular Austrian "Hunters' Linen", "a blend of olive and brown native linen," Michael Possanner says.]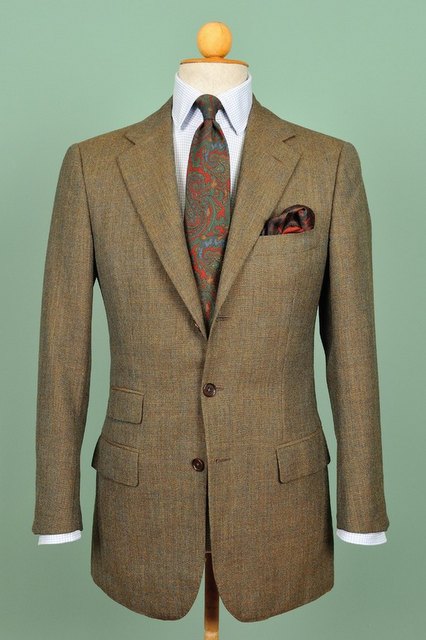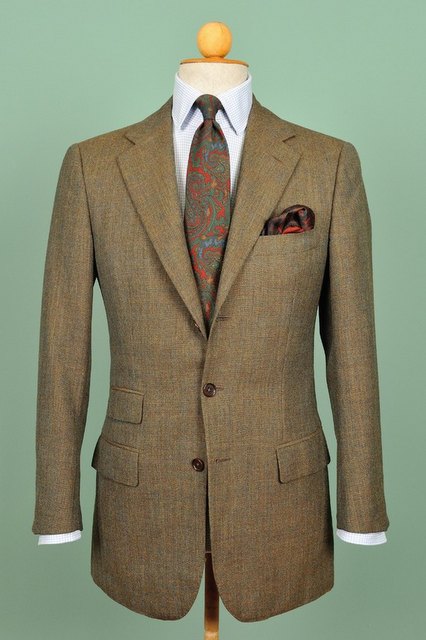 [SB three button suit jacket in "Scottish 3-ply, two-colored brown-green fresco."]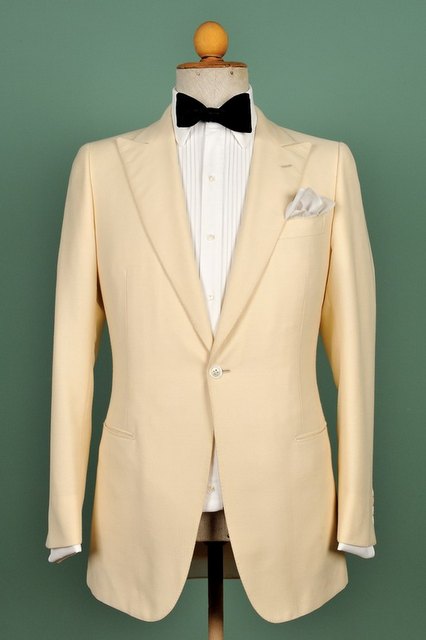 [Cream SB dinner jacket]
I was, of course, curious, and I went to Possanner's website.  One should be careful with judging craftsmen on their online presence, yet hidden in press articles in German at the website I found some interesting and promising information about the owner, "Schneidermester" Michael Possanner.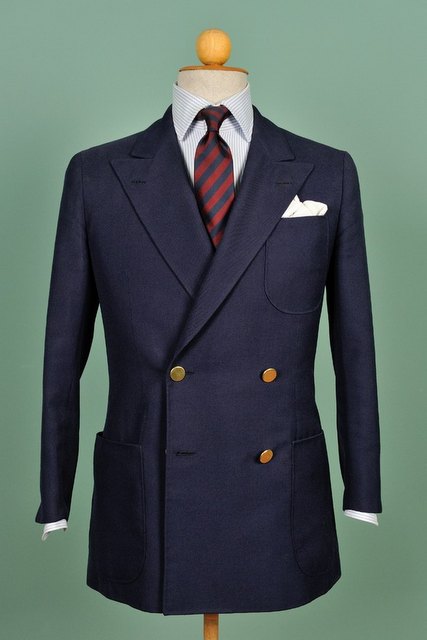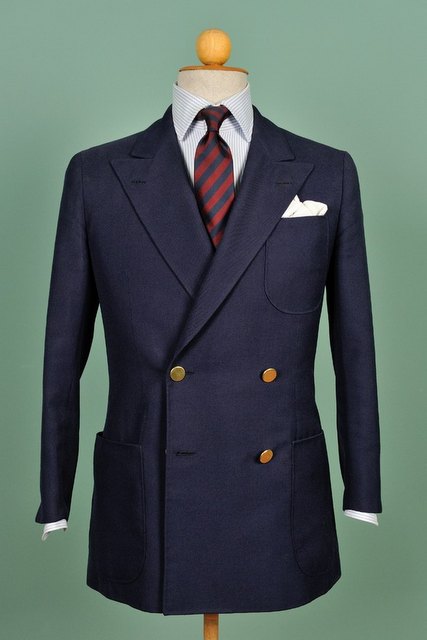 [Four button DB blazer  with horizontally pointing peak lapels]
Before starting out in the trade Mr Possanner was a journalist. At 30 he decided to change path fulfilling a dream of his, and he applied for an apprenticeship at Knize, the famous tailor in Vienna. He got it, and for the next 10 years  he stayed there learning the craft.
"I always wanted to be a tailor, and I knew there was only one place to learn this craft. At Knize's," he told a paper recently.
Then around two years ago he left Knize to establish his own shop in Vienna. When leaving Knize he was a certified master tailor and "cutter, fitter and head of the prime-customer services," Mr Possanner tells me.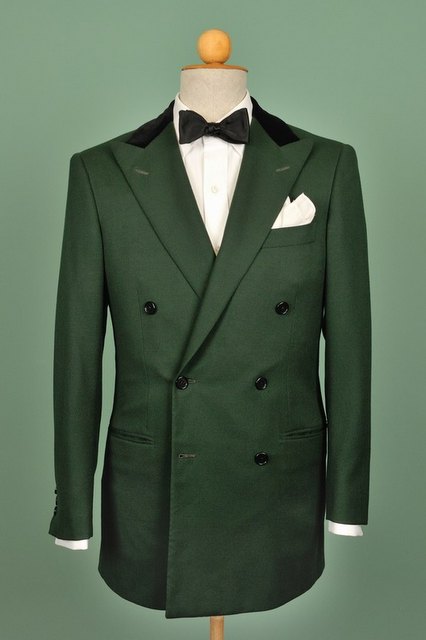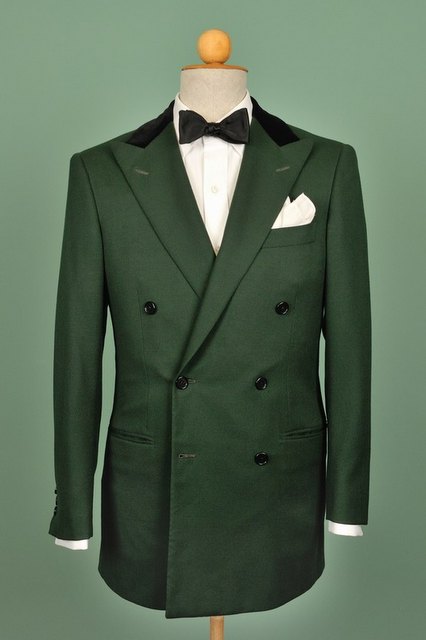 [An unusual bottle green dinner jacket. Michael Possanner tells me:  "A traditional Austrian Hunting-Tuxedo, worn during receptions after a hunt/chasse or at our famous annual "Jägerball" in the Imperial Palace in Vienna."]
Besides Mr Possanner's solid curriculum, the pictures at the website hint an advanced classic taste. The shop is charming, and there is a fine selection of garments, exemplary paired with different shirts, ties and handkerchiefs.  There is no show off, just this tasteful demonstration of style.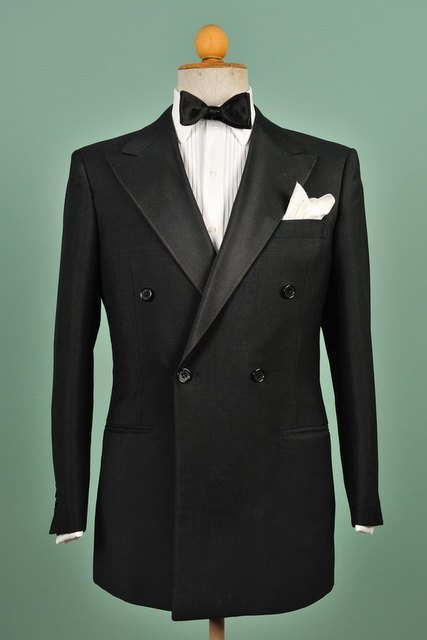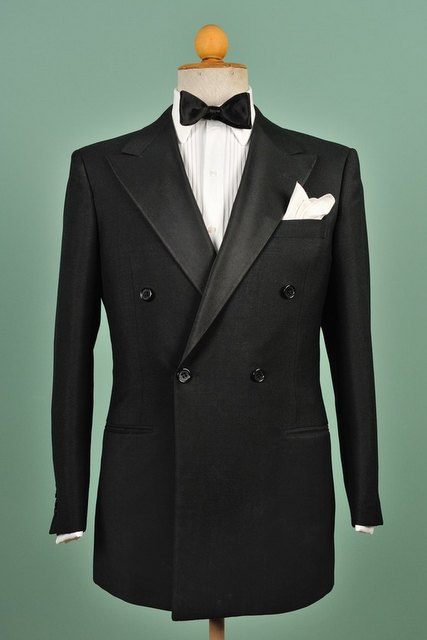 [DB dinner jacket]
Fine bespoke tailoring is a little more than Neaples and London.
Michael Possanner speaks English fluently.
Photos: Possanner