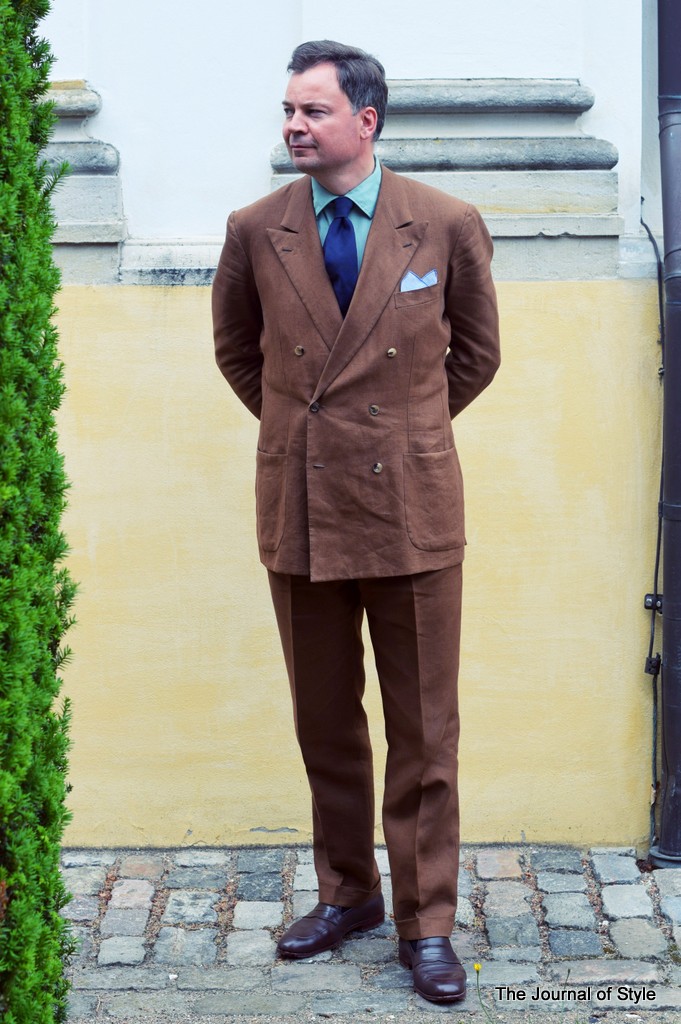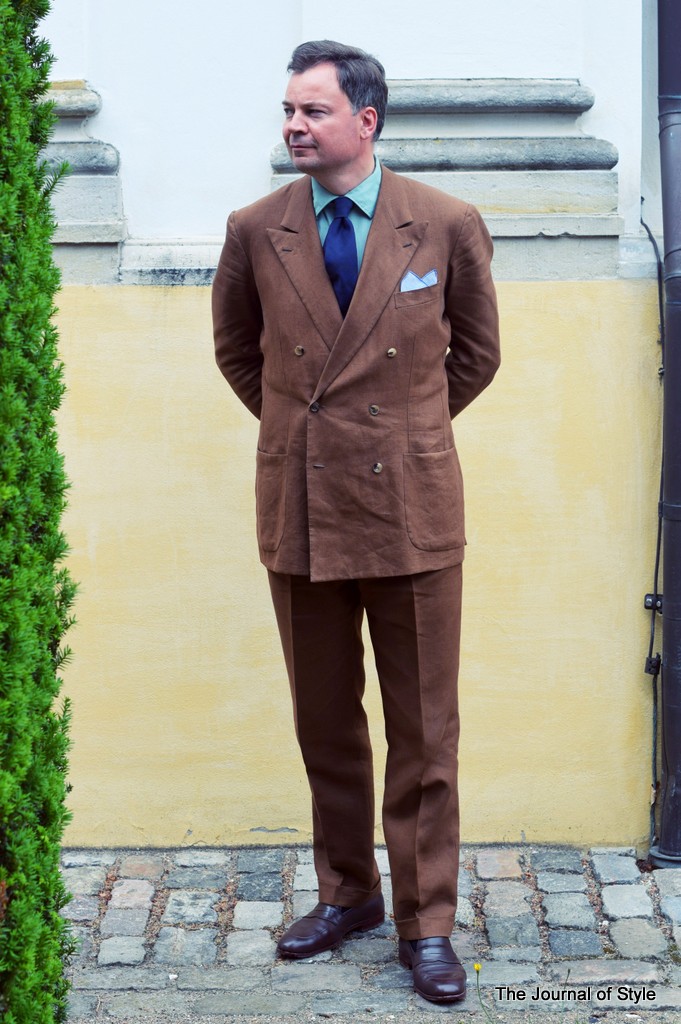 When I'm out with the camera, like was in Italy, I dress in very practical clothes. I'm the one with camera, not the shooting object. I prefer that distribution of roles. So you will not find many photos of me from Pitti Uomo.
It doesn't imply I cannot dress up. In fact I wear tie-shirt-suit on a daily basis. Moreover, I usually try to play a little with colours and patterns. I'm not a guy, who wears subdued blue or grey suits, white shirts and blue tie day in day out. I'm exploring.
Wearing a tobacco linen suit like here is an occasion to try out new and mayby difficult combinations. Can blue brown, blue and green be done, although "blue and green should not be seen"?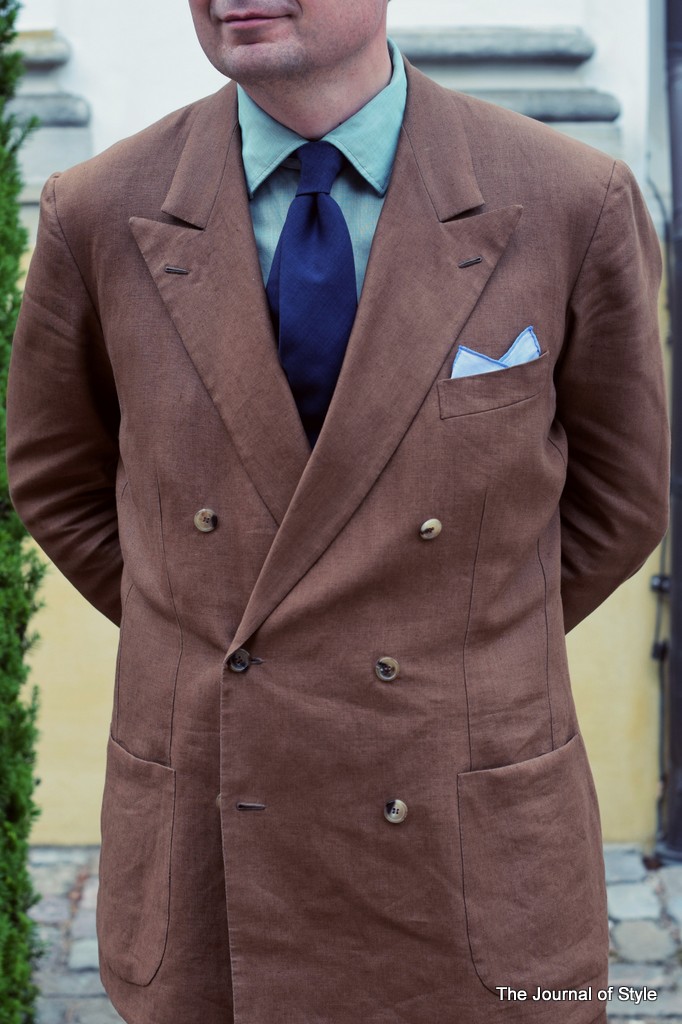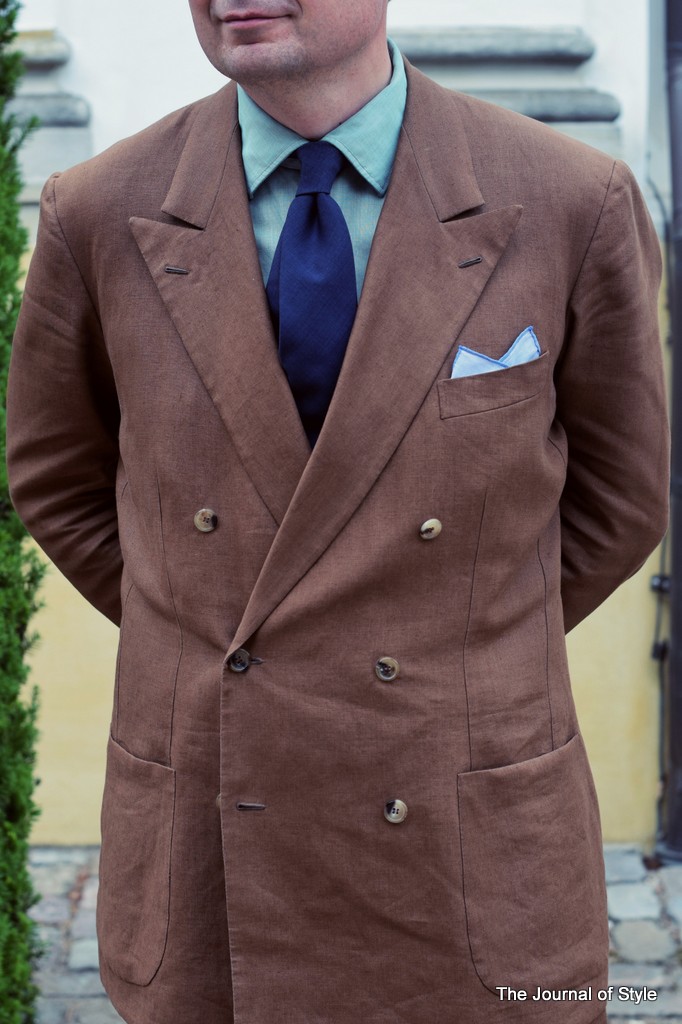 I think it works. The unlined navy blue wool tie and navy blue socks do challenge brown and green colours, yet that contrast also energizes the attire. I omit patterns, since they would make the style too busy for my taste.
The DB suit is quarter-lined and bespoke from Italy made up from W. Bill's linen. I love W. Bill's tweed but I have to say that I'm not entirely happy with their linen cloth. Not that it crumples. It's linen. But the cloth I have from them doesn't appear very colorfast.
Photos: The Journal of Style