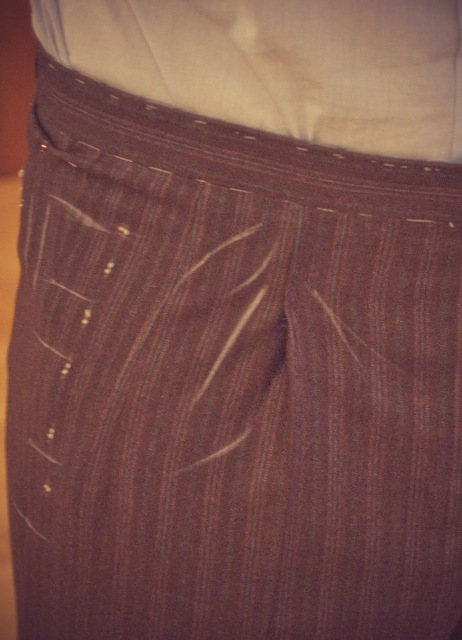 Volkmar Arnulf pays attention to details. Every great tailor does that but Mr Arnulf appears to have a particular objective approach. He is a systematic craftsman, not an artist with dominating ego and opinion. I like that. Real dialog is possible.
At the third fitting, we start with the trousers. They have to be taken out a bit. Volkmar Arnulf chalk marks codes for alteration afterwards.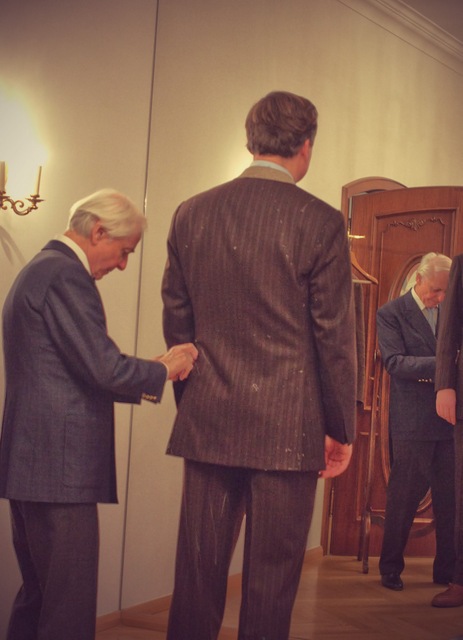 I have a feeling the suit will be slightly tighter than my English suits and slightly more generous than my Italian suits. Volkmar Arnulf asks if I want it tighter at the small of the back but I like it as it is.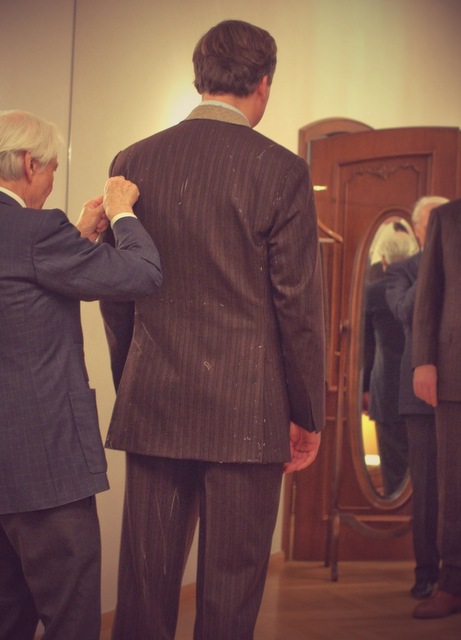 Volkmar Arnulf has arranged two types of shoulders. Both are virtually unpadded but one is extended one centimeter or so. I go for that one. It seems to cooperate well with the rest of the cut.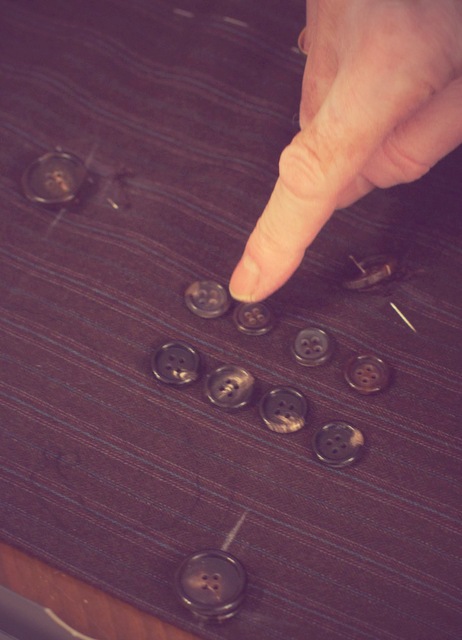 Buttons will be brown buffalo horn buttons, of course. We move them around once more to find the most harmonious placements on the jacket front. Thet will be attached closer horizontally than on my existing double breasted jackets.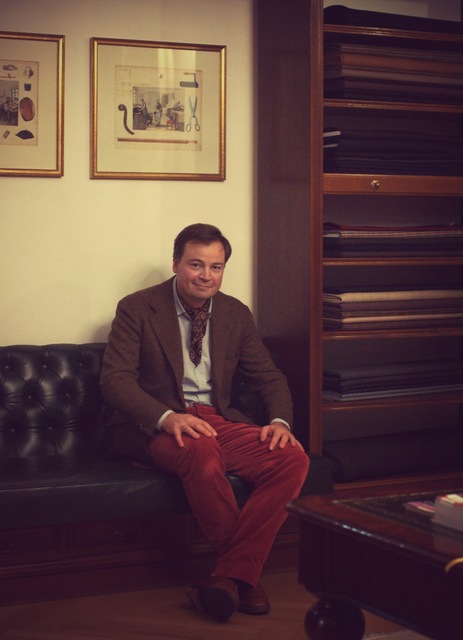 A tired rédacteur finding a smile for the photographer before heading to Schönefeld Airport.
Source: The Journal of Style