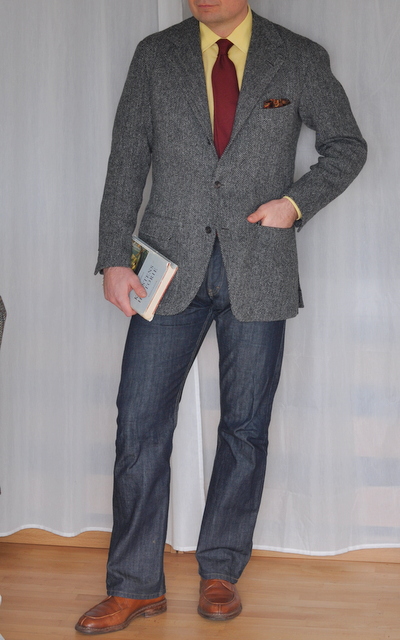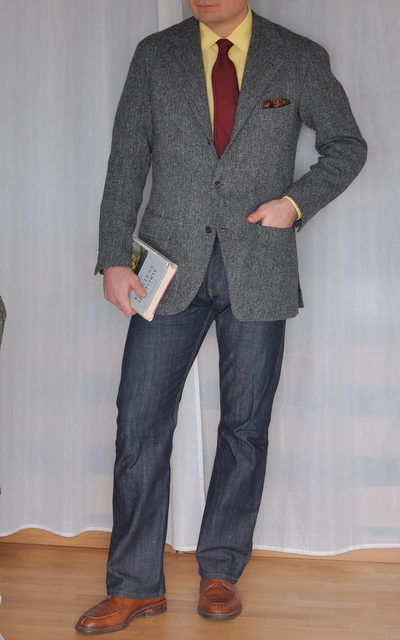 Not long ago, I told a denim magazine:
"Nowadays the social history of clothing items is less important. The class society, as we knew it, is not there to uphold a distinction between them. What is left, roughly speaking, are physical similarities and differences. For instance, I find that a pair of dark blue jeans can make a fine couple with a brown or grey tweed jacket. It doesn't matter (much) anymore that youth rebellion popularized jeans and English upper-class invented tweed. Both garments have a raw, dry finish, which can go well together. That is what counts today."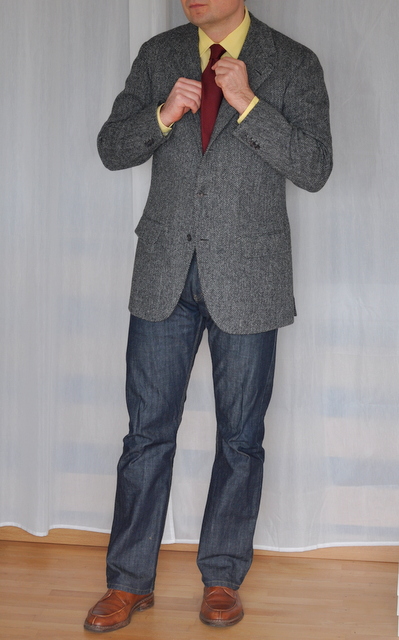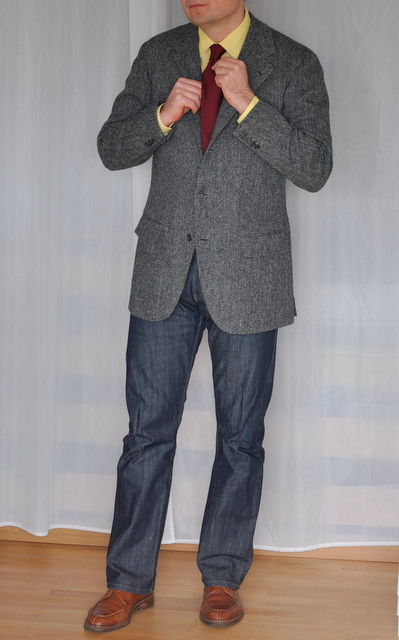 Now that a new bespoke tweed jacket from Italy, made up from grey effect herringbone Harris Tweed, has arrived, I thought it was time to animate my opinion.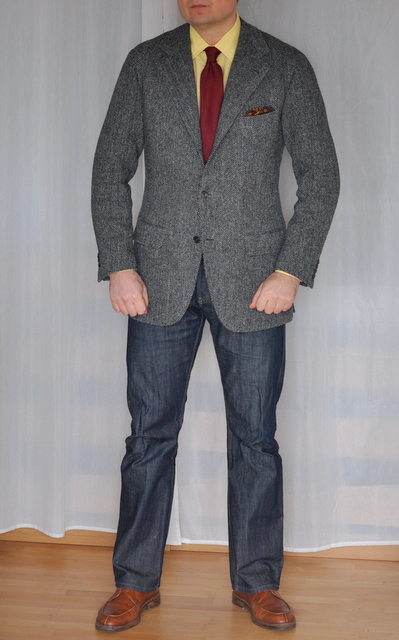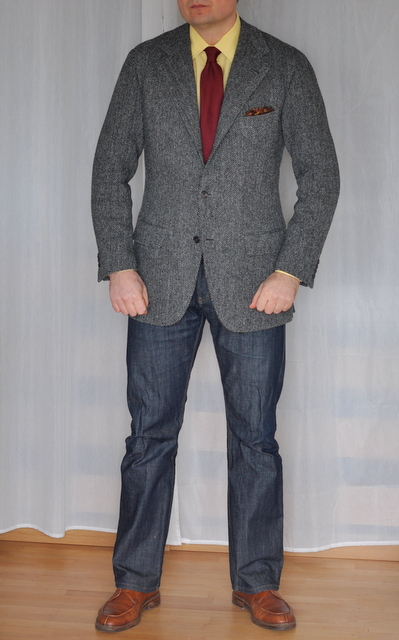 The single breasted jacket has swelled edges and flapped pockets. Sleeves have been attached like a manica camicia, a shirt sleeve, which makes the transition from shoulder to sleeve smooth and rounded.  The blue jeans from Lee, I bought five years ago. This is the third or fourth time, I wear them. The cognac coloured split-toe shoes are bespoke from Central Europe. The unlined dark red grenadine tie comes from Grunwald, and so does the yellow voile used for the bespoke shirt, which was made up in London. The silk pocket square also comes from London.
The book is The Story of Art by Ernst Gombrich.
Source: The Journal of Style