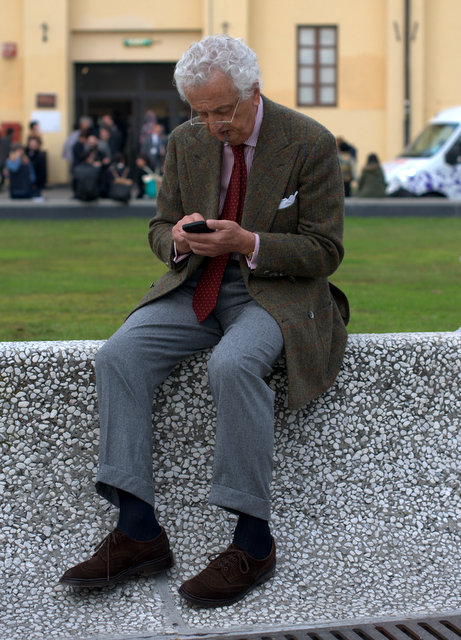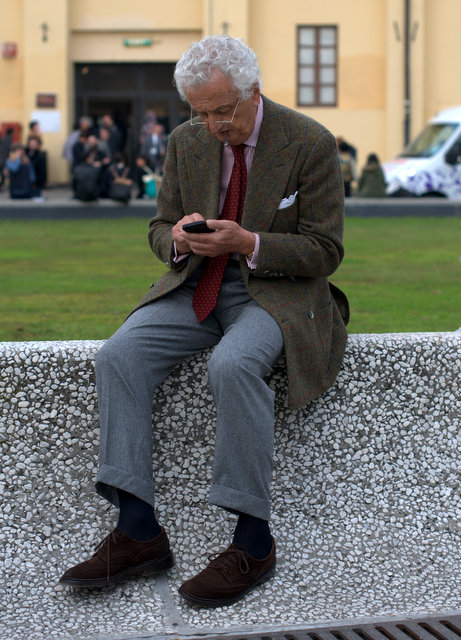 Do you remember this gentleman?
He offended a few traditionalists with a creative take on the tie.
I found him again last week in Pitti Uomo. At a first glance, very conventional in brown-green tweed jacket, grey flannels, red foulard tie, dark brown suede shoes, and a cheroot.
At a second glance, though, we discover the peak lapels and extra row of buttons.
In other words, we are witnessing the shocking double breasted tweed jacket.
He has done it again.
Source: The Journal of Style