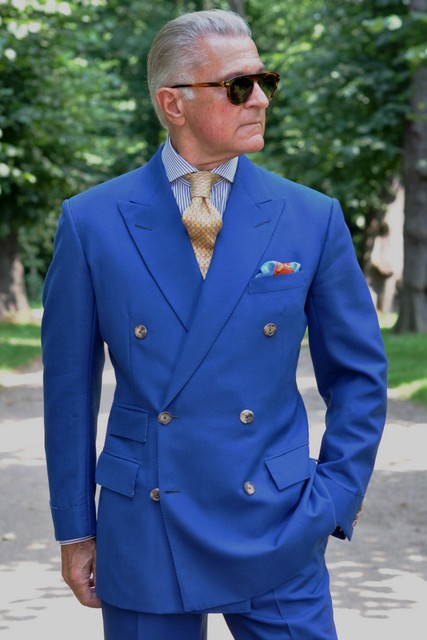 Butler makes things clear. There is no hesitation in his style. Few would dare to ask their tailor to make up a royal blue double breasted suit like the one he is wearing in these photos.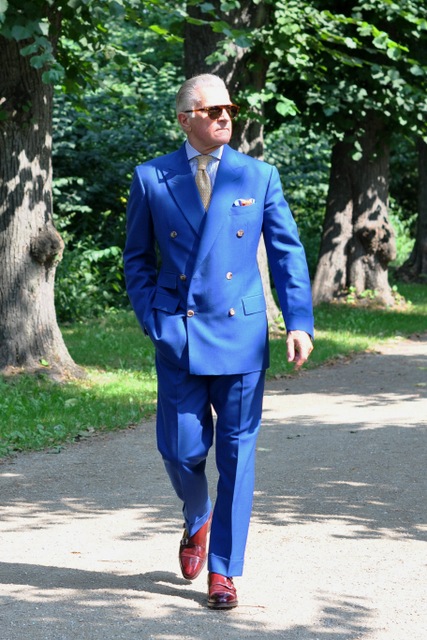 It's a shame. Butler's Dormeuil mohair suit, crafted by Steven Hitchcock in London, is not only smashing.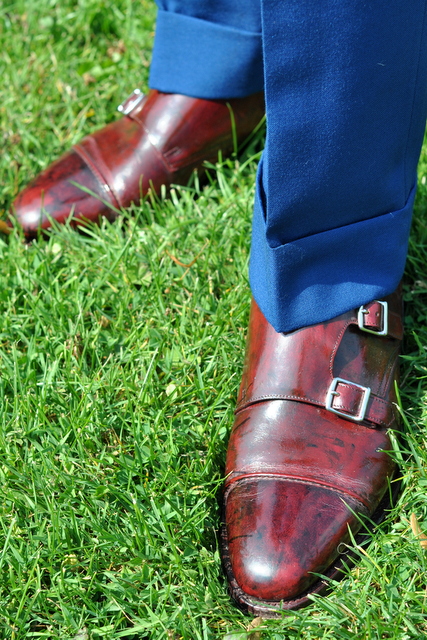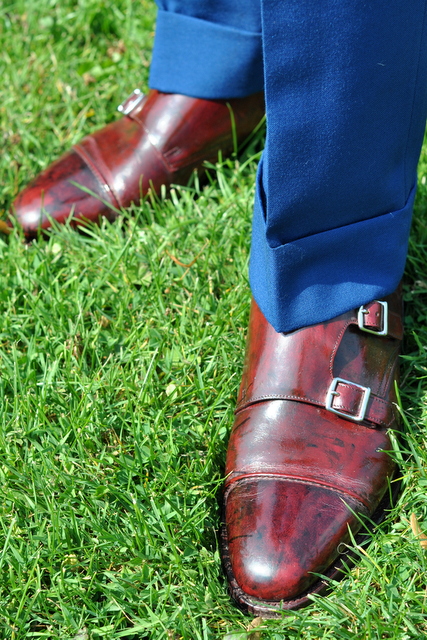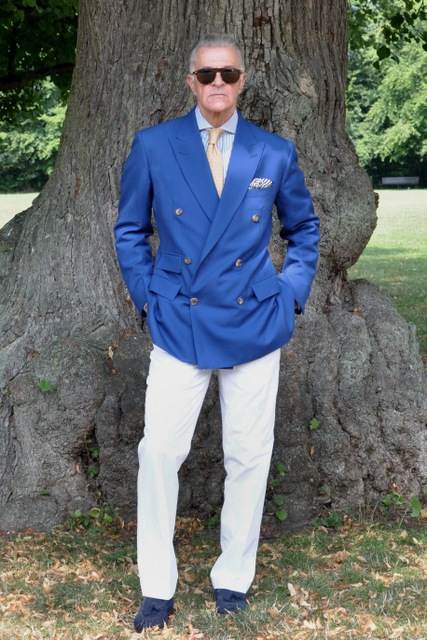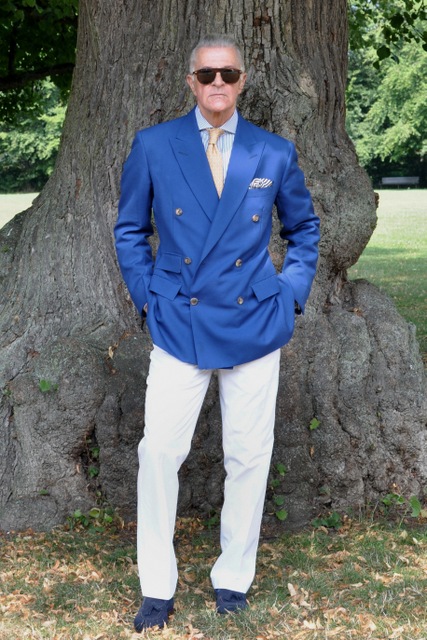 It is more versatile than you would think it is. Because it is not just a suit. Thanks to light shade buttons, the jacket works as a blue summer blazer as well. Above and below Butler pairs the blazer with plain white cotton trousers and light blue jeans.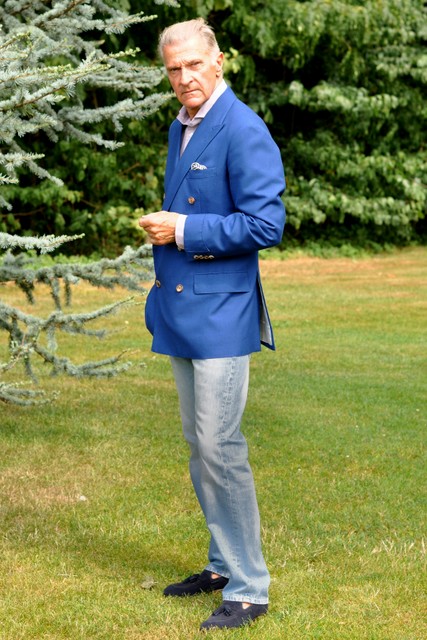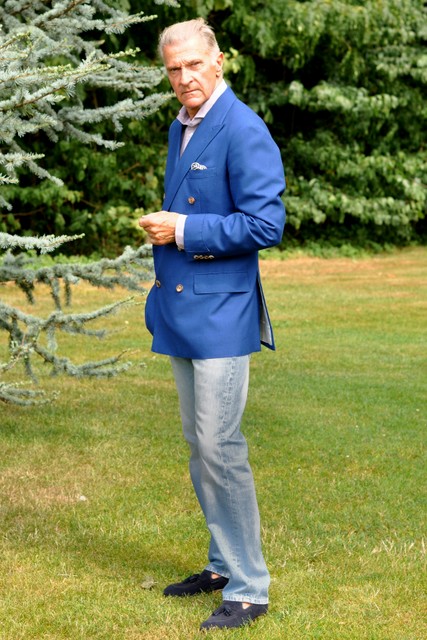 The dark red double monks are from John Lobb (Hermès, RTW), and Crockett & Jones have made the blue suede tassel loafers. Shirts are from Napoli Su Misura and Sean O'Flynn.
Source: The Journal of Style