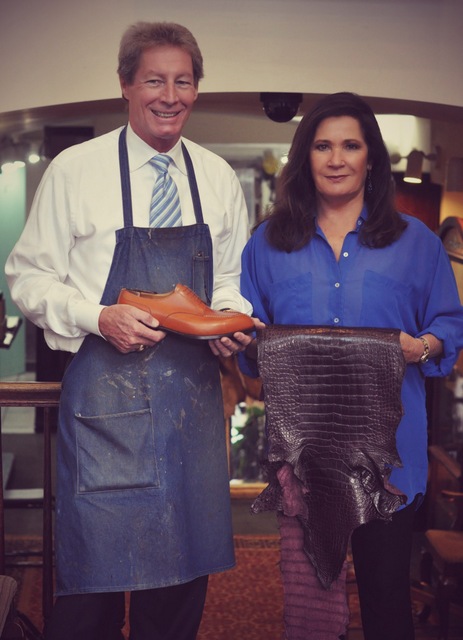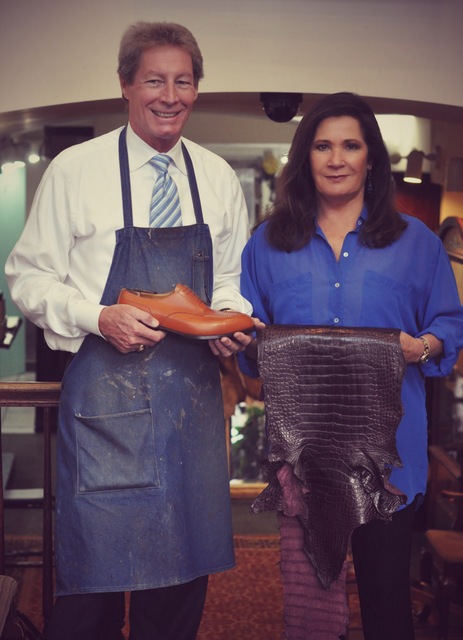 It is somewhat puzzling that real shoemakers are so rare in Manhattan. The place is huge and rich, and people walk a lot down streets and avenues. There ought to be a demand for several traditional shoe craftsmen.
That said, the one I found, Oliver Moore, situated in the retail shop Tru-Form Shoes at Lexington Avenue, is a real shoemaker for sure. You just have to pass through the front shop with fine ready-to-wear shoes to talk to owners Paul Moorefield and Joan Silverman, and they will take you down steps to a basement, which reveals a genuine workshop.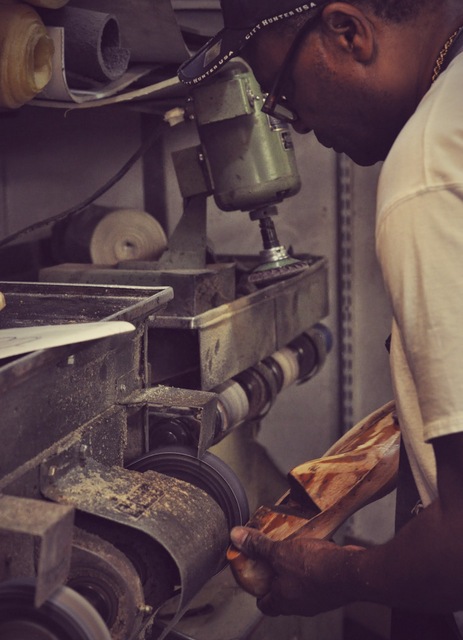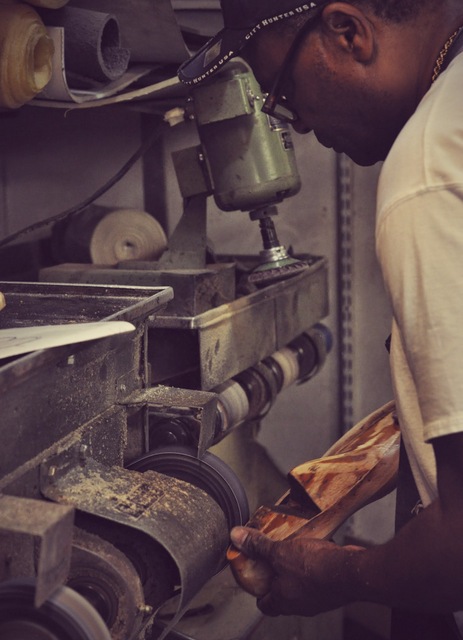 Their small team of craftsmen bring the shoes through all the traditional steps of bespoke shoemaking. They will measure the customers' feet noting peculiarities, and they will create an individual wooden last.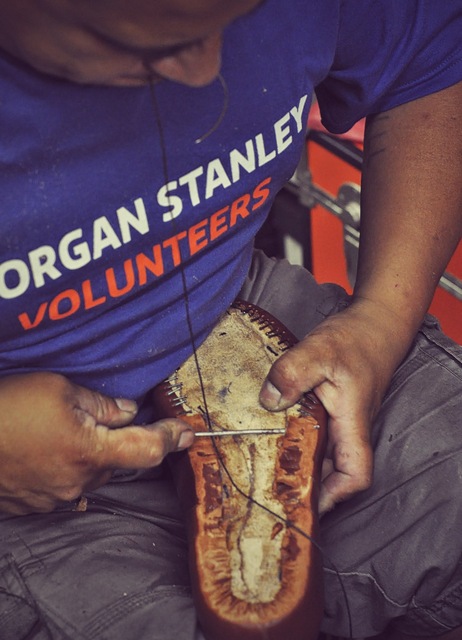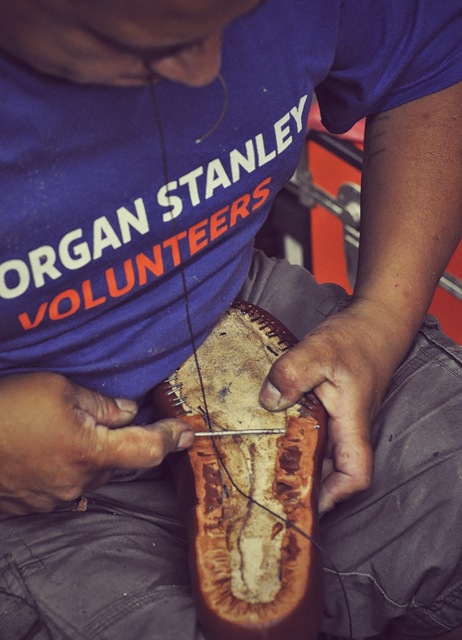 [Welting shoes by hand]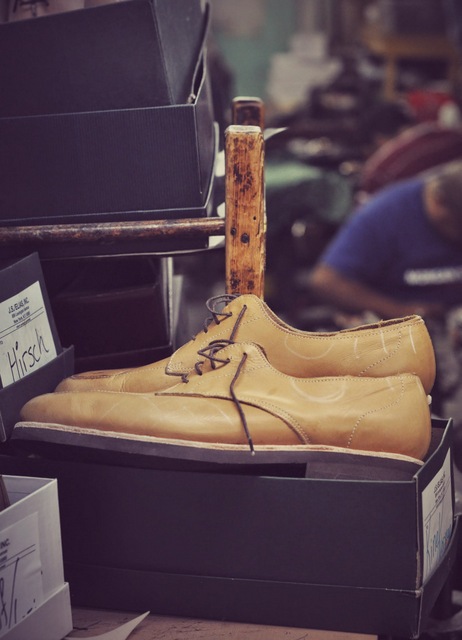 [Trial shoes]
They will also make a pair of trial shoes to be worn at home for some days, before they build the actual pair of shoes. As many readers will know, a famous firm like John Lobb in St James's skips this step of making a pair of trial shoes.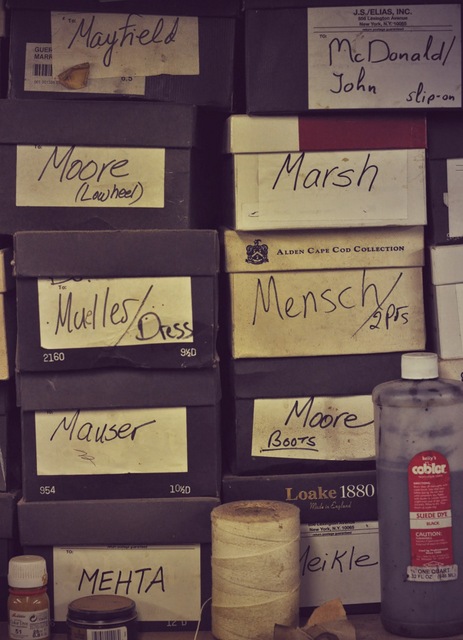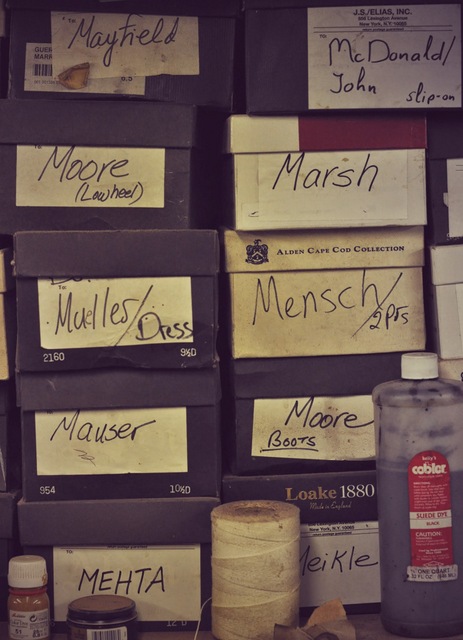 Like most bespoke shoemakers and craftsmen in general, Paul and Joan don't advertise with famous people in the customer list but I found that author Tom Woolfe is there.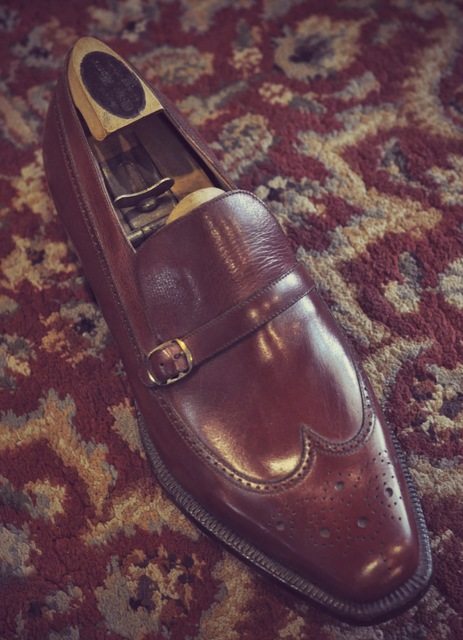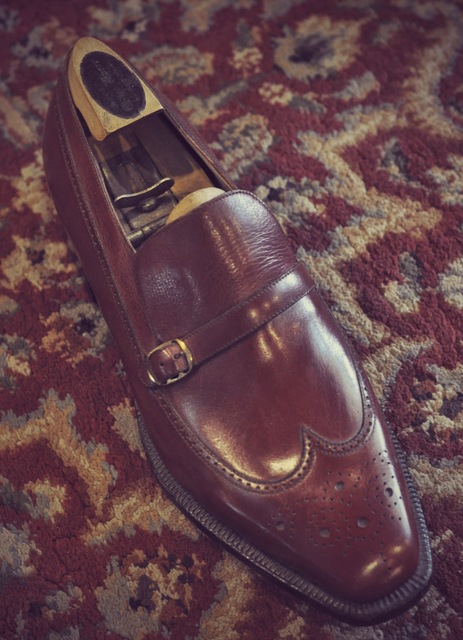 [Half loafers, half monks, an old pair of bespoke shoes]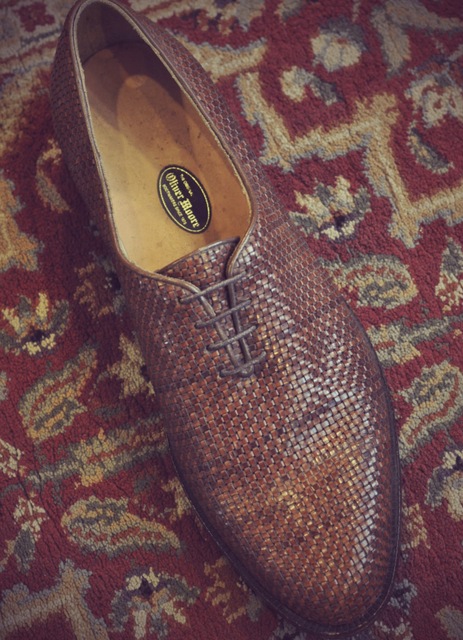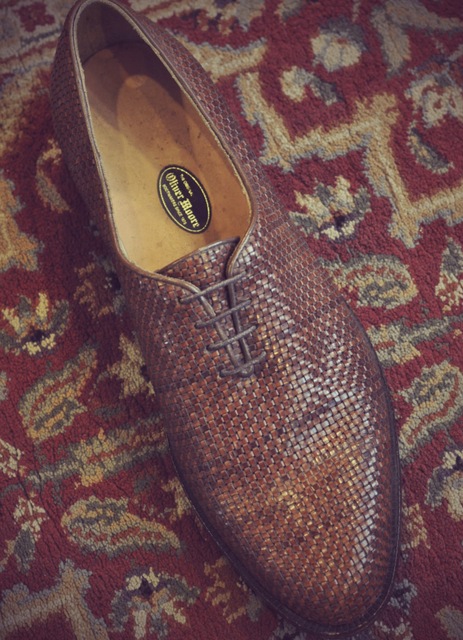 [Old pair of bespoke summer shoes in braided leather]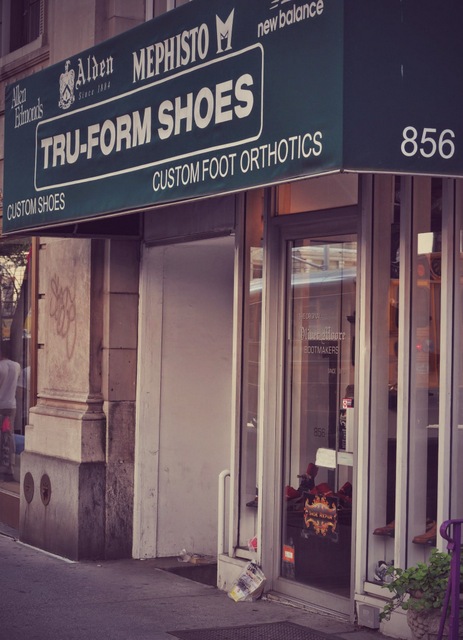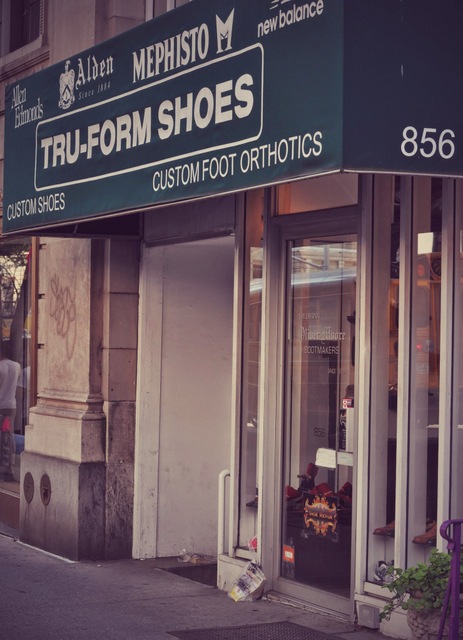 The first pair of bespoke shoes including lastmaking is 3.300 USD. Subequent orders are 600 or 700 USD less, as far as I remember.
Photos: The Journal of Style