I spent a week in Oxford and London.
Savile Row Bespoke Suits 
One afternoon I went down Savile Row. I was lucky to meet two of the leading men there, Simon Cundey of Henry Poole, and Joe Morgan of Chittleborough & Morgan.
Simon Cundey was waiting for cab that should take him to an evening tailoring event. Funnily enough, he was in a dinner jacket. I mean, Henry Poole can claim to be the first tailor to have made a dinner jacket – in 1865. The client was the Prince of Wales, the future King Edward VII. So seing Simon Cundey, owner and current managing director of Henry Poole in a black dinner jacket (tuxedo) outside Henry Poole, was almost epic.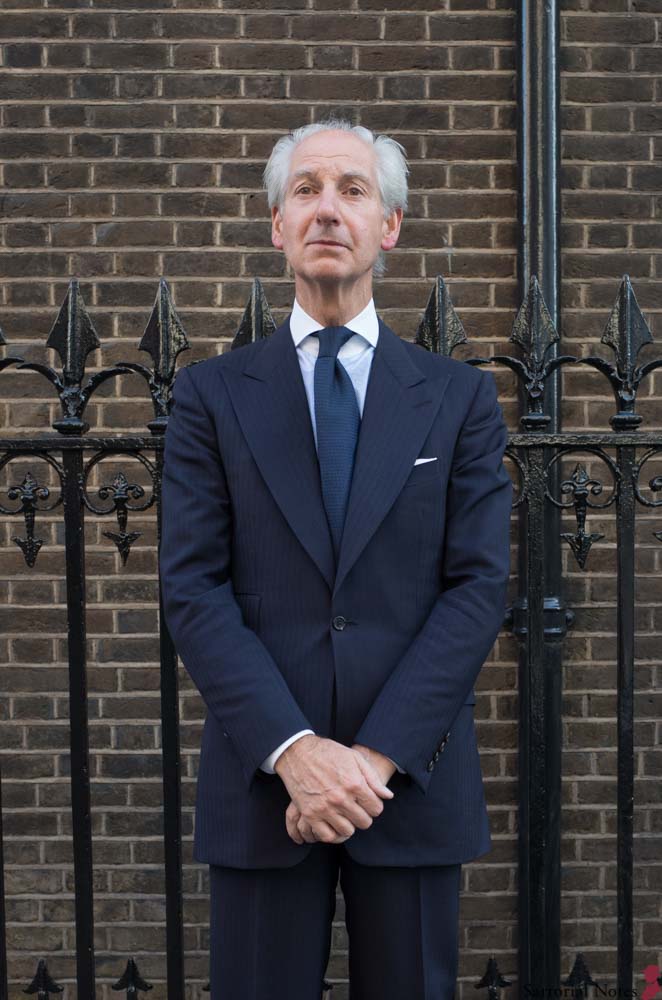 A bit before I said hello to Joe Morgan. I've met him a couple of times before. He was in a signature long jacket with wide peak lapels and firm roped shoulders. I think of him as almost a Dickensian character.
Photography: Sartorial Notes