Dapper young apprentices walking up and down the street with suit bags. A peculiar Savile Row sight. It reminds us that the workshops connected to the Savile Row tailors are often located in a nearby street and not on Savile Row itself. The apprentice will sometimes be the courier.
Apprentice on Savile Row with style
Mike Deans above, apprentice bespoke cutter at Gieves & Hawkes, looked very sharp, when I met him on Savile Row. He was in a double breasted striped suit with a six button configuration in straight lines and fastened at the lower row of buttons. I have a feeling we almost have a bespoke trend here. Lorenzo Cifonelli of Cifonelli in Paris sports a blazer with a similar design, and I believe I saw this very 80's design at Pitti Uomo in June or January.
In any case, Mike Deans is not only a bespoke tailor in the making. He is a keen dresser as well. Notice the oxblood tassel loafers and the tie pin.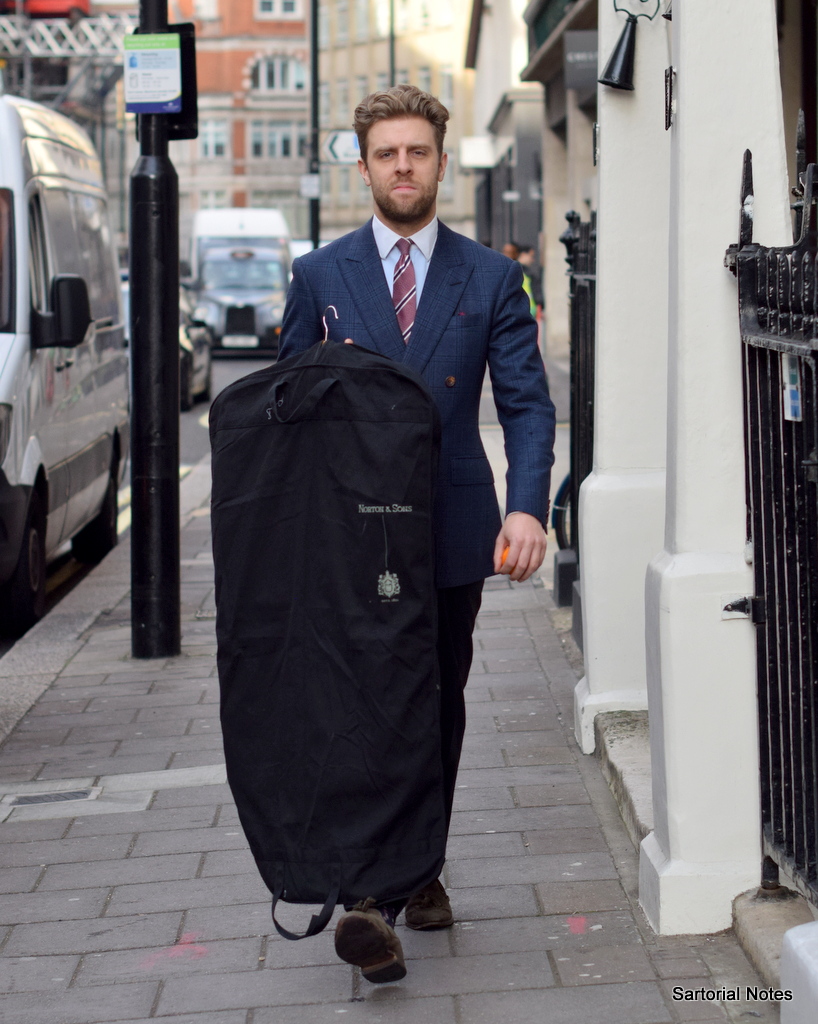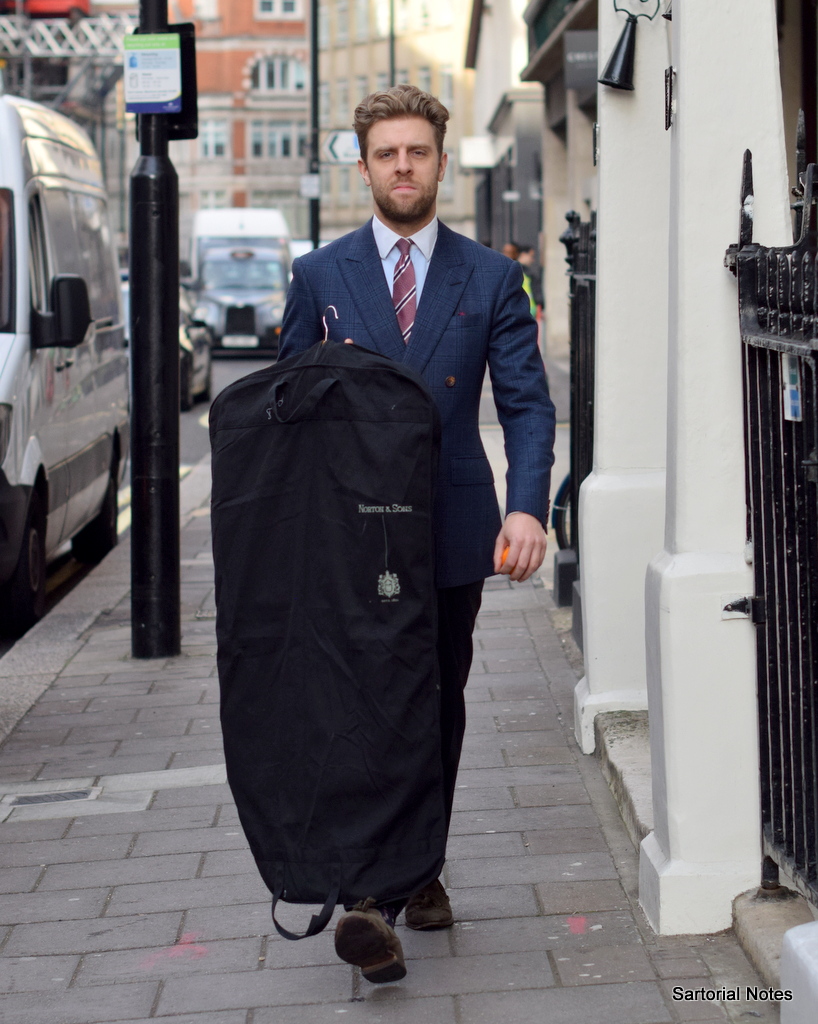 Nicolas Hammond of Norton & Sons
Although a strict hierarchy still seems to permeate the larger part of Savile Row, you can meet a fully-fledged cutter carrying a suit bag on Savile Row too. At least at Norton & Sons. That must be the conclusion. Above Nicolas Hammond, cutter on Savile Row, with a suit bag seconds before he sticks his tongue at the photographer 👅
We cannot see the button configuration but it looks to be a classic 4-on-1, fancied by the Duke of Windsor and the Duke of Kent. Notice the very nice waistline the suit has.
Savile Row is a show too.
Photography: Sartorial Notes