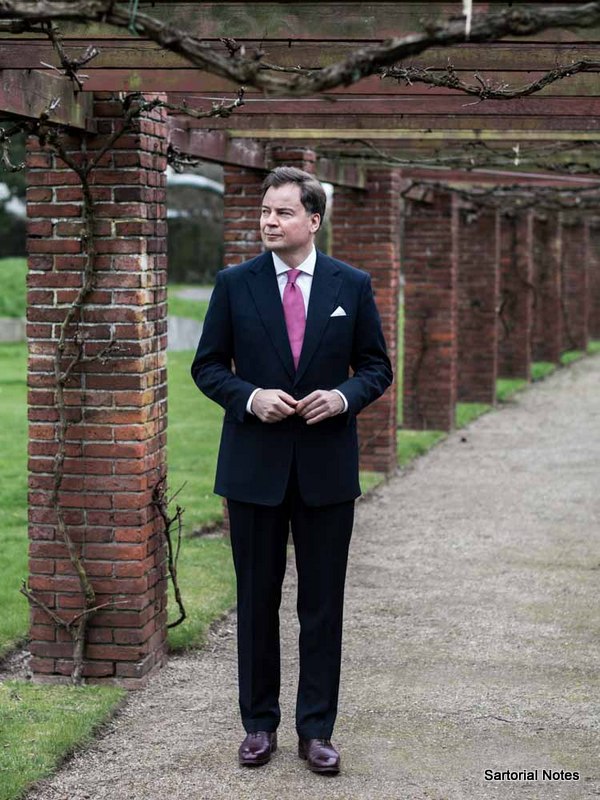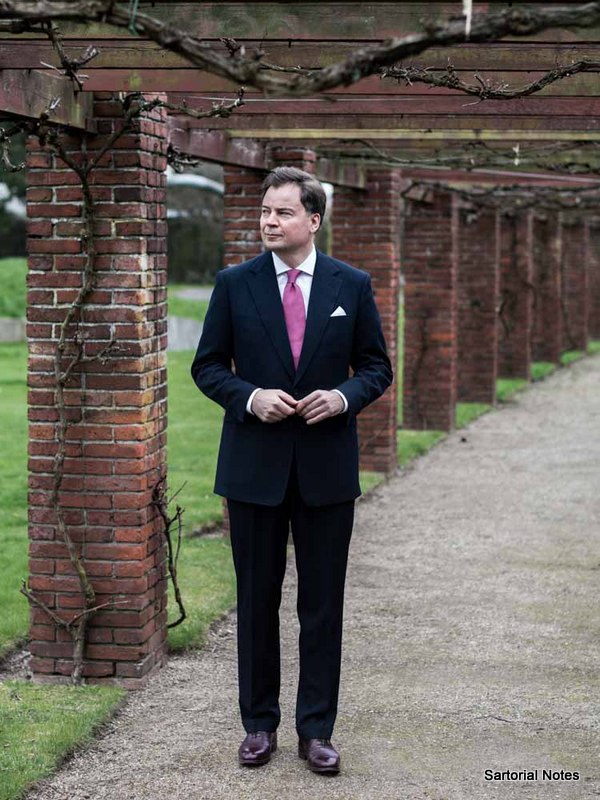 A classic Savile Row suit. That should be the proper expression for the finished bespoke suit I ordered with Malcolm Plews. It has a strong swelled chest, roped shoulders with firm thin shoulder pads, and a long flared skirt. There is nothing skimpy about it. Trousers have deep pleats.
The fit of a classic Savile Row suit
I also think it is right to say that the suit is a very well-cut suit. You cannot see a lot from the present photo, but front balance and back balance are exactly correct. That goes for both jacket and trousers. In short, I feel there is precision in fit all over. The jacket almost buttons by itself, when I put it on. I don't have other jackets that does that so effortlessly. The suit also has plenty room for movements.
Misguided battle between hard and soft
Evidently, the firm shoulders with roping don't react like unpadded Italian shoulders, when I lift my arm, or when I sit down. You notice them. I know that can scare away some people. To me it is not a problem. I can appreciate the clear lines of structured tailoring, like I can enjoy the ease of a softly tailored suit. I don't understand the need to be in the one camp or the other, although I have drifted toward structured suits in recent years, I must admit. Why I don't know, perhaps because I like a suit to be markedly different from other wardrobe garments.
My examination of excellent classic Savile Row suit will continue.
Photography: Sartorial Notes