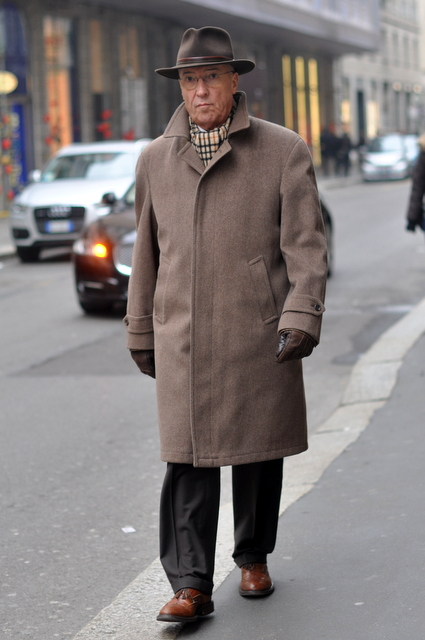 Milan seems unrivalled, when it comes to refined classic style. 30 seconds after spotting this man, the man above passed me.
Both carry a brown felt hat with a soft brim, a Lombardian style signature. Both combine colours and garments harmoniously, a habit of people born in a culture of dressing well.
There are some differences too. The man above is thoroughly conservatively dressed, whereas the former Lombardian man's silk scarves and rubber sole shoes add avantgarde touches to the picture.
Source: The Journal of Style