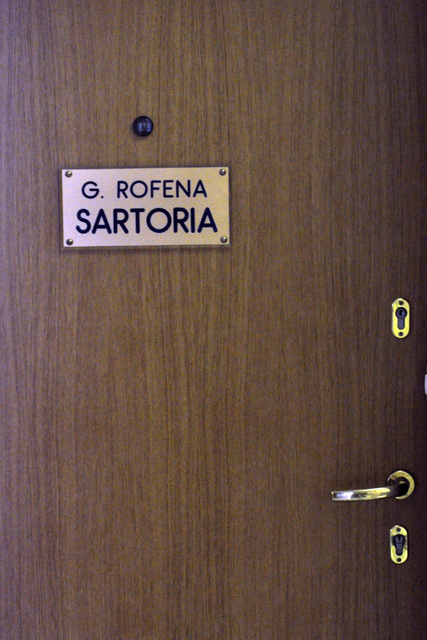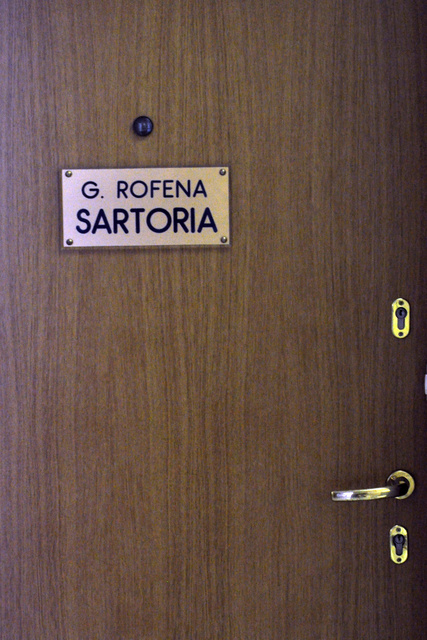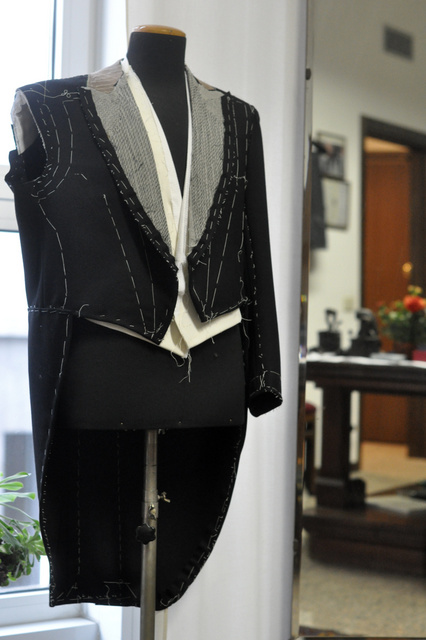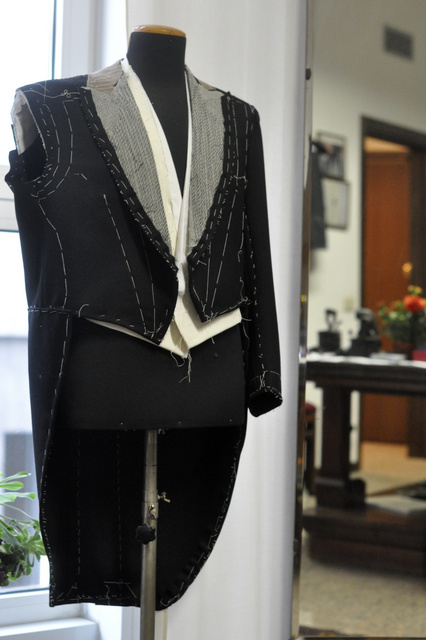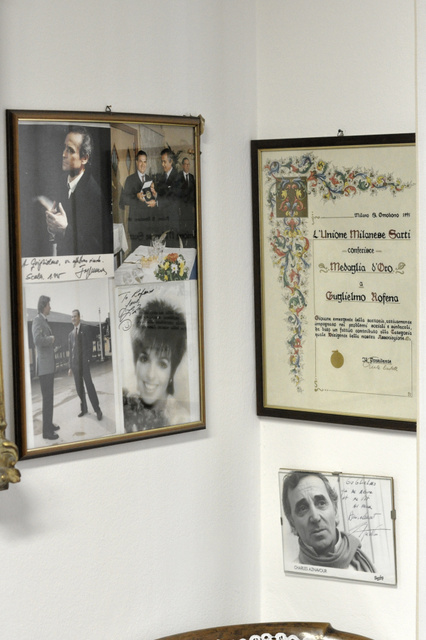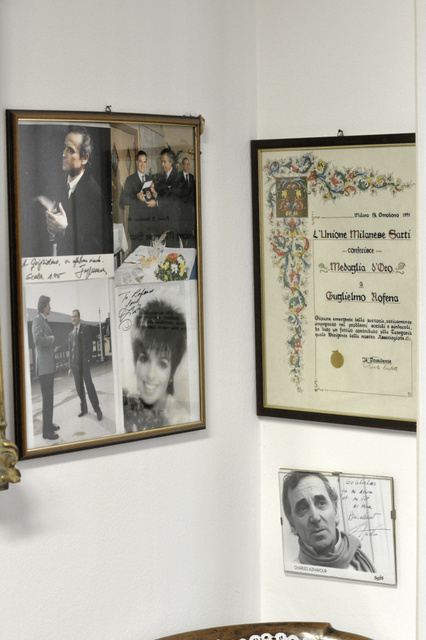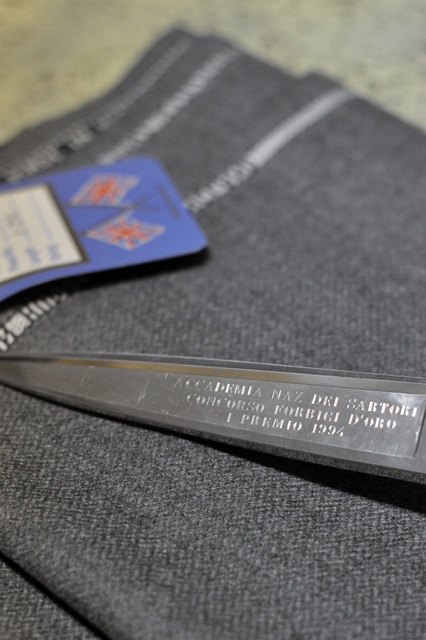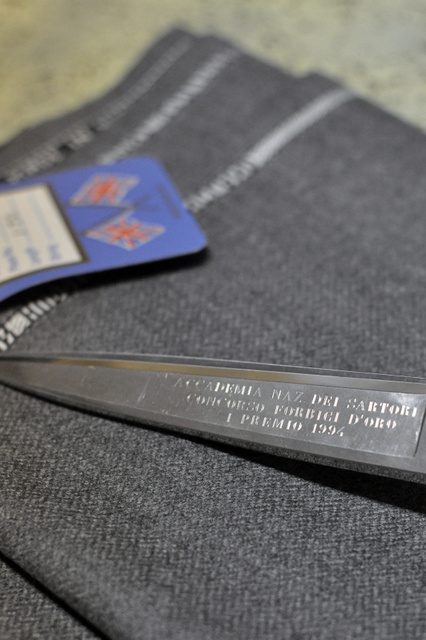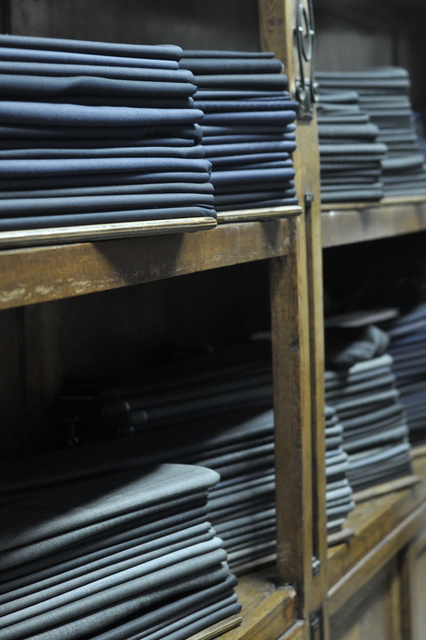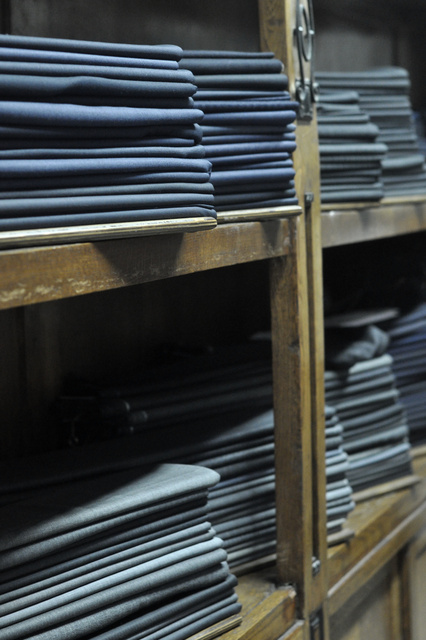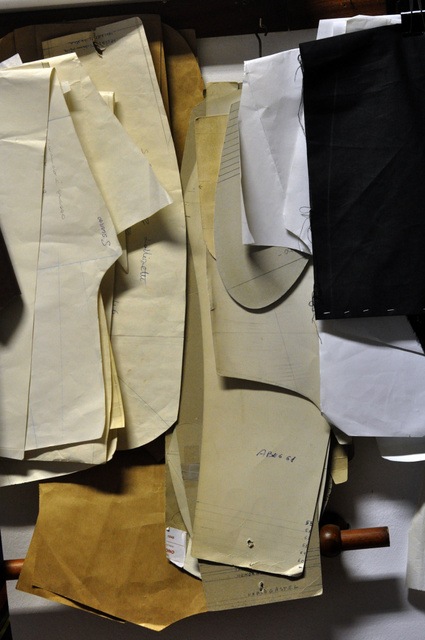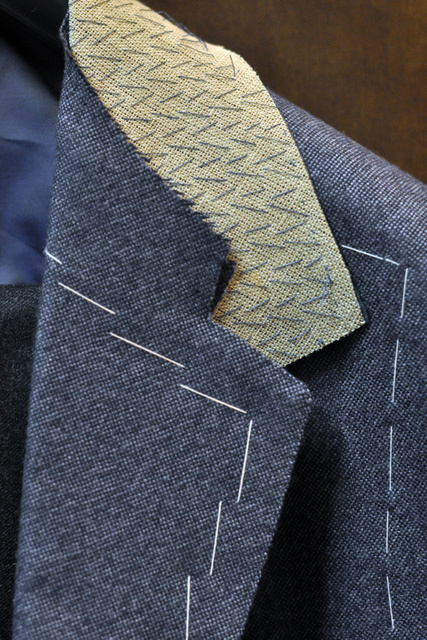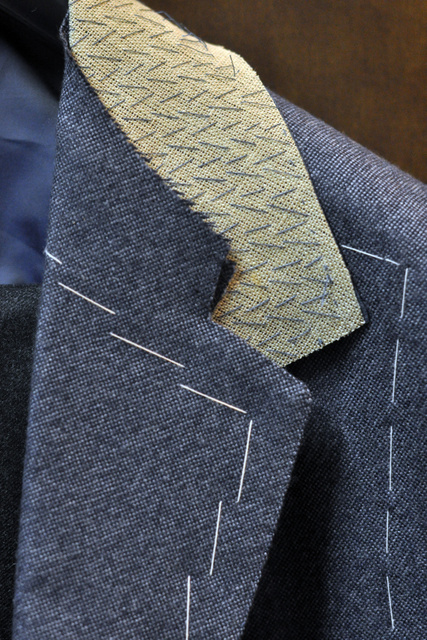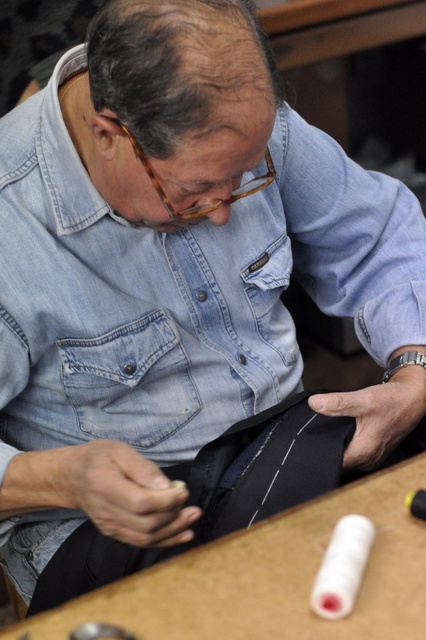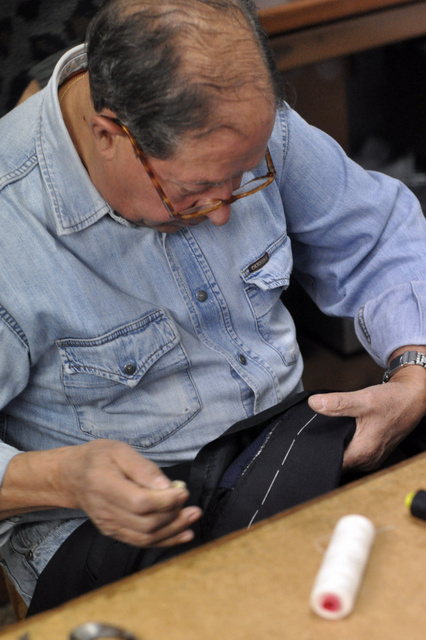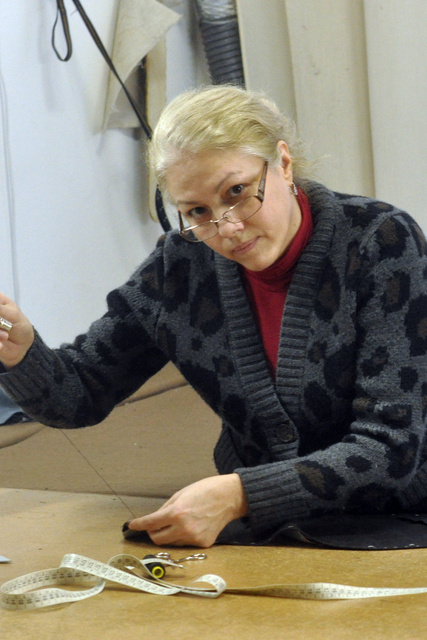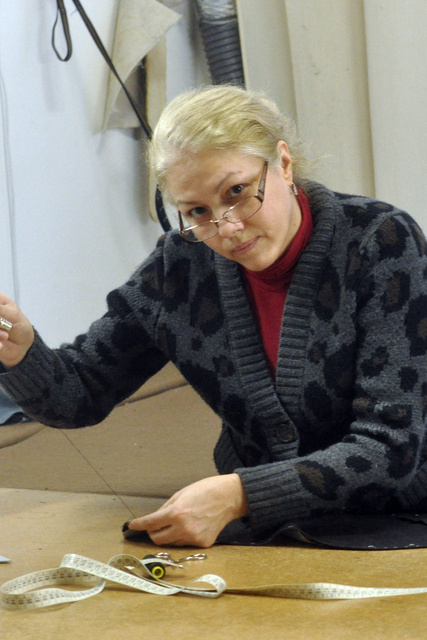 I've had difficult time locating bespoke tailor Guglielmo Rofena in the old city center of Milan. Somehow street names haven't corresponded to my maps.
In summer I gave up. This time I was about to give up again, and I was on my way back to Stazione Centrale, when I found myself walking on Via M. Gonzaga, the street of Sartoria Rofena.
I began looking for a tailor's shopwindow, only to spot a bell with a small sign saying "Sartoria Guglielmo Rofena". I shouldn't be  surprised. Milan tailors A. Caraceni and Mario Pecora have their workshops in appartments as well.
Guglielmo Rofena himself was out of town. Instead I was greeted by Antonio and Sara, two tailors, who work for mr. Rofena.
"Fatto a mano," Antonio said.
Indeed, everything indicated that I was in a true tailor's shop, although I did see some chest pieces and collars on a tailcoat and a jacket, which had had the pad stich machine. On other jackets, the same parts were stiched by hand.
The construction techniques, the gentle, yet defined shoulder and the slender silhuet reminded me of A. Caraceni and Nocito. Like them Rofena is far from bubble tailoring Naples style.
Sartoria Guglielmo Rofena has a website: www.sartoriarofena.it
Source: The Journal of Style