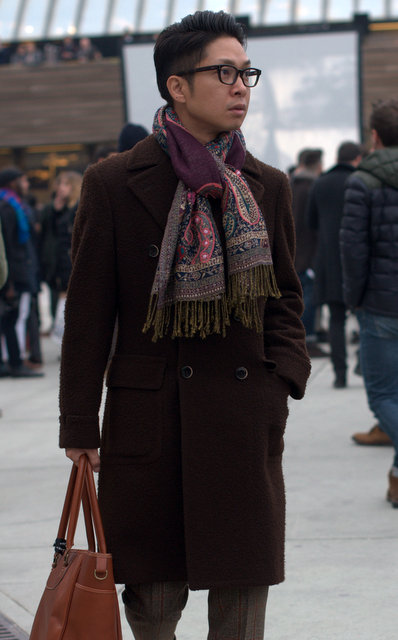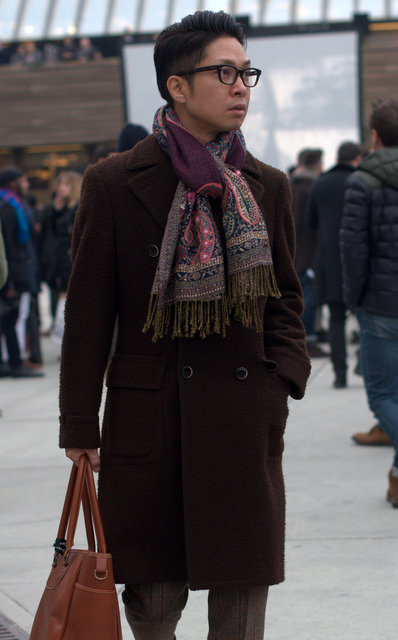 Like most traditional overcoats, the original Florentine casentino was a long overcoat going way below the knees. Today long coats are not popular, and many casentino overcoats will be short.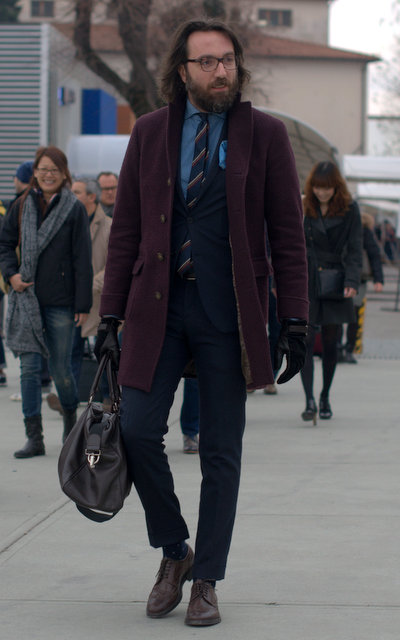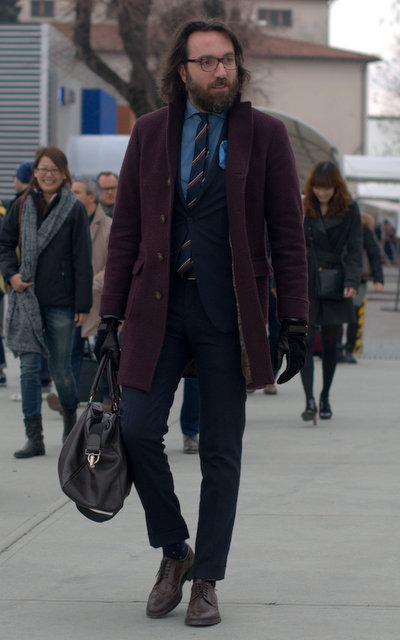 The fur collar, which was typical on the old overcoats, is also gone. Instead more colours have been added. Besides the trademark bold orange, navy, purple and numerous more colours are to be found.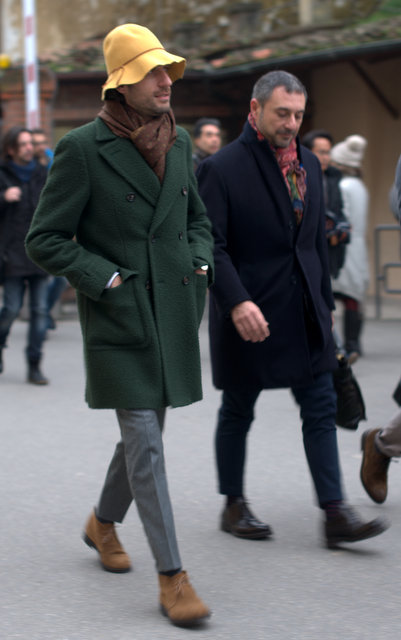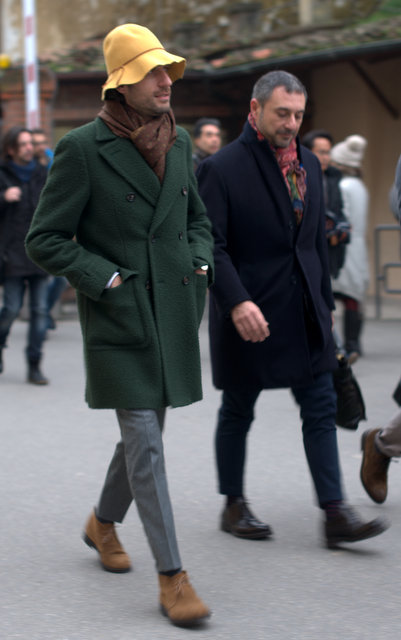 Casentino is fashionable and often used in bespoke these days, which doesn't make it an expensive cloth. It is simple cloth, roughened after weaving. It doesn't feel very durable but I expect it will keep you warm for some years, if it is not too cold, where you live, and it breathes well.
Most men will use the casentino overcoat as a semi-formal overcoat. History, texture and colours inevitably bring on a show, which make the Florentine overcoat less useful as a daily business coat, unless you are in the clothing business.
Source: The Journal of Style in Florence