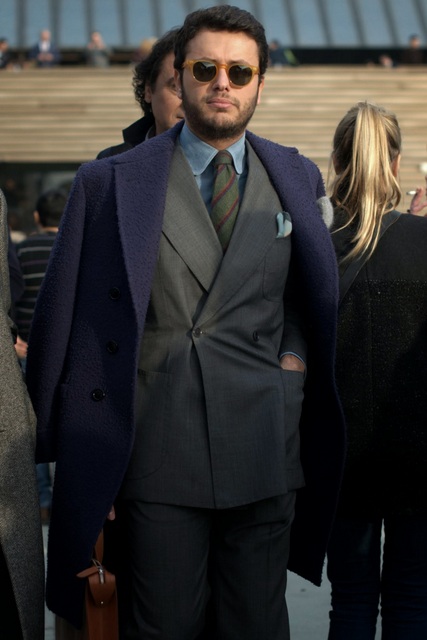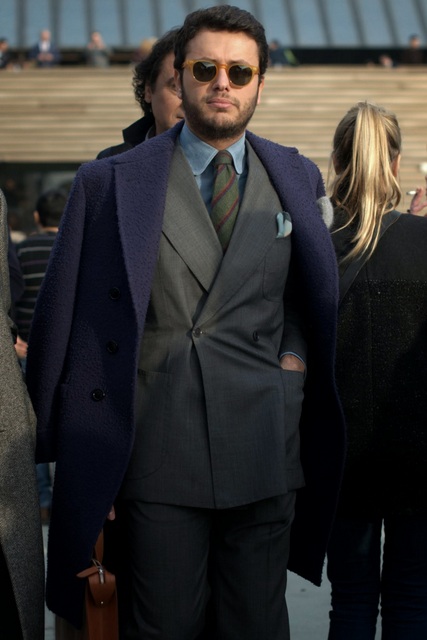 Instinctively, you may think that casentino is one of those silly Pitti Uomo fashions. And, it is.
That said, casentino cloth has been around for some time. It became popular with the Florentine bourgeoisie and nobility in late 19th Century. They used it for long fur covered coats with martingale backs, in other words, show coats.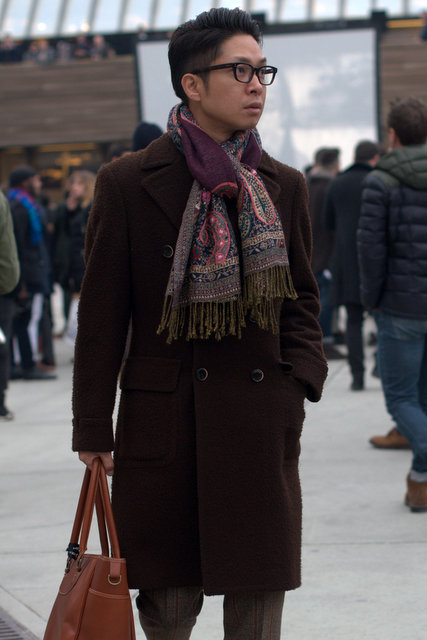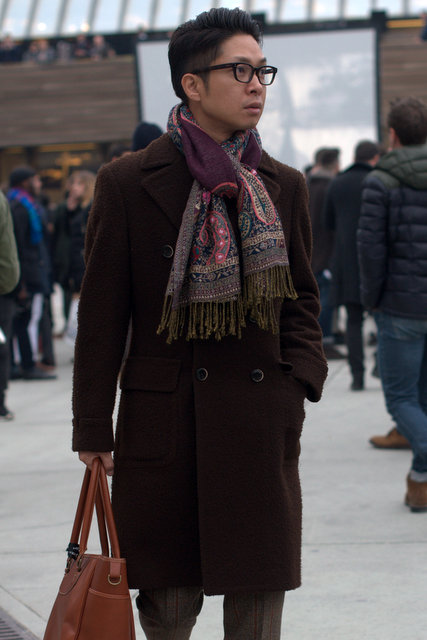 Casentino itself is poor cloth. There is nothing luxurious about the rough woollen material. Instead casentino has a romantic touch. It fits classic casual clothes, not so much business clothes, if such a distinction makes much sense nowadays.
In the photos above, two young men in modern knee long coats made up in French blue and mocca brown casentino.
Source: The Journal of Style at Pitti Uomo January 2014