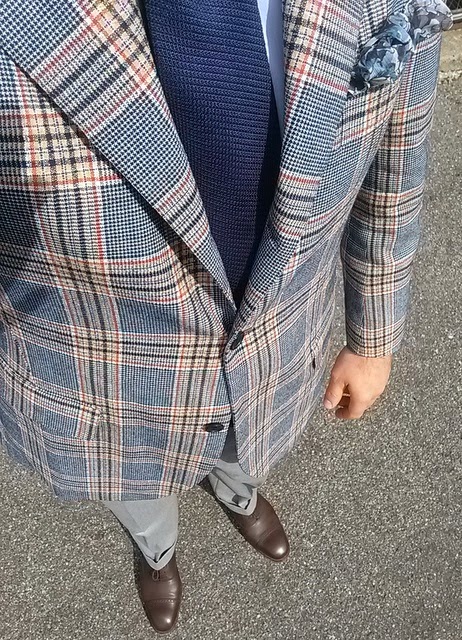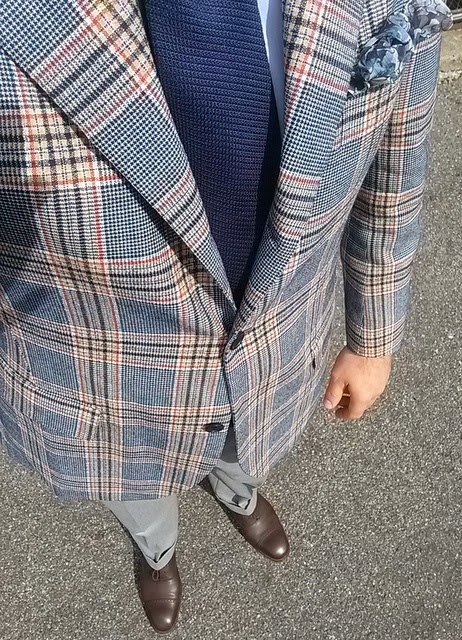 I try to find cloth for the store that I would love to have made up myself.
Some lenghts enchant me completly. One of those was a Mario Zegna summer jacketing in large glen checks from the 1980s, an "open" weave based on hard-spun yarns.
When launching it, I was sure it would be gone in a few days. But, for some reason, no one bought it.
I have to admit I was a little satisfied with the situation. The more days that passed, the more I felt it fair that I took the cloth for myself.
So, one day I took it, and it went to the tailor, immediately. Deadstock for the editor-in-chief.
Here it is, as seen from the smartphone, made up as an unlined jacket. I pair it with bespoke light grey flannels, unlined grenadine tie, silk crêpe handkerchief, bespoke English shirt, and bespoke shoes with a punched toecap.
Source: The Journal of Style