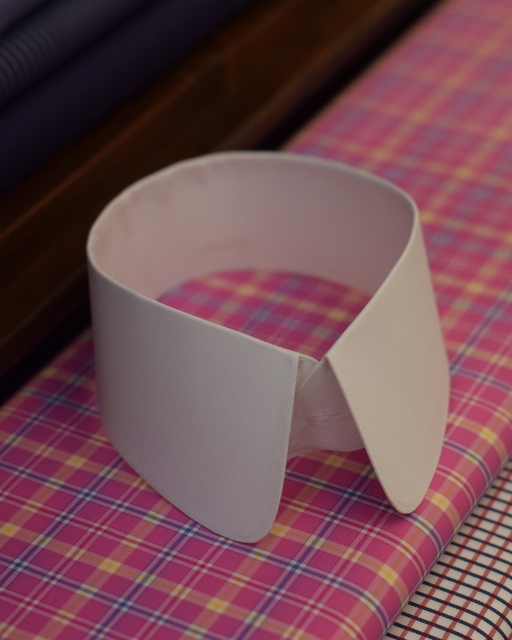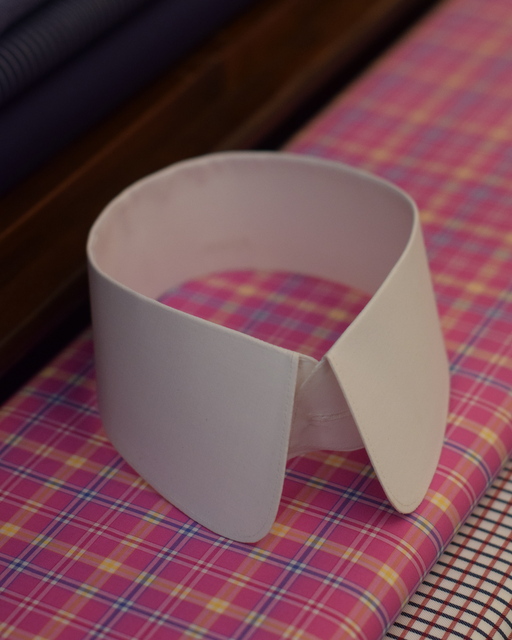 As you know, I like to check out craftsmen in cities that I visit. Last time, when I was in Potsdam for a fitting at Arnulf's, I took the opportunity to drop by Massatelier Fasan at Fasanstrasse 28, close to the large avenue Kurfürstendam in Berlin. To my knowledge Fasan the only shop in Berlin specializing in classic bespoke shirtmaking. Arnulf makes bespoke shirts as well but he is foremost a bespoke tailor, not unlike a bespoke tailor on Savile Row, who also offers bespoke shirtmaking.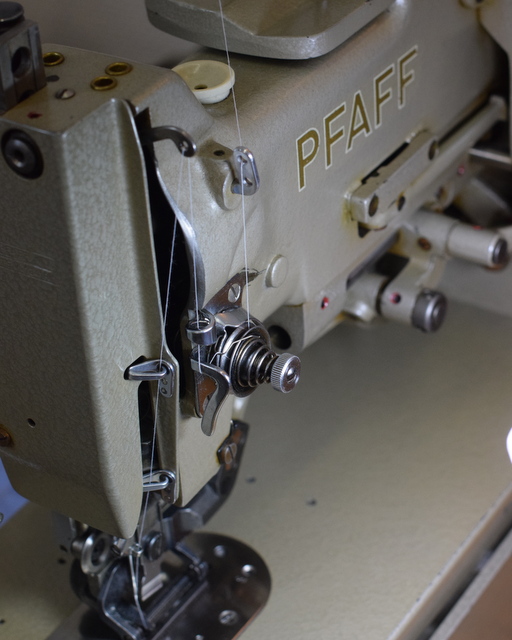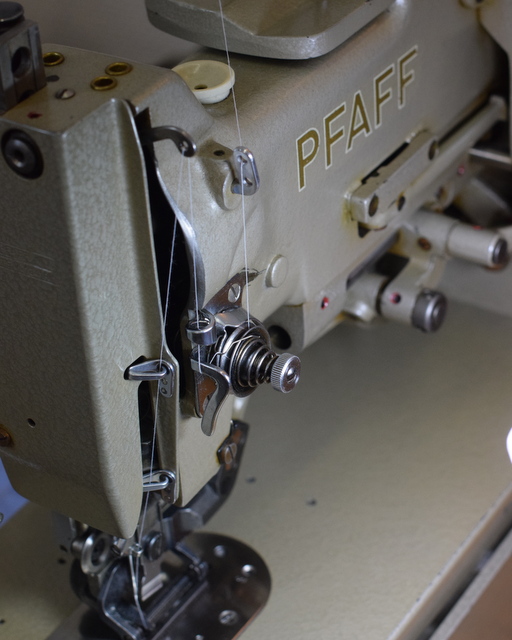 The shop Fasan itself is from 1950, founded by Ilse Strelow. Dr. Ferdinand Langenkamp took over in 1975. Three years later, Sabine Anton bought the atelier, and she ran it until 2007, when the present owners, Regine und Heinrich Sabielny, from Düsseldorf, I believe, bought the shop.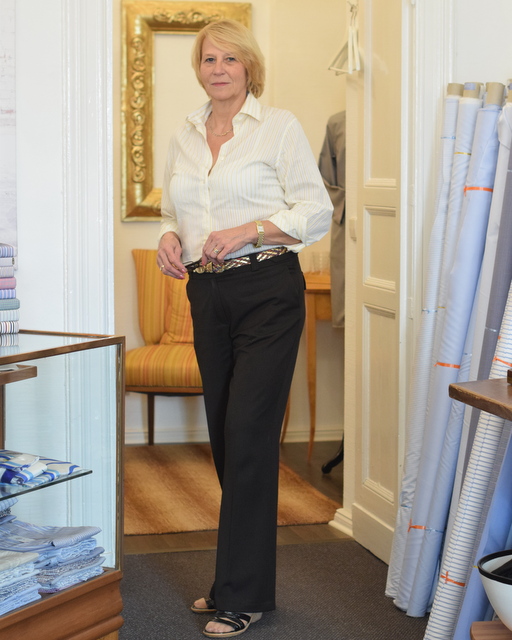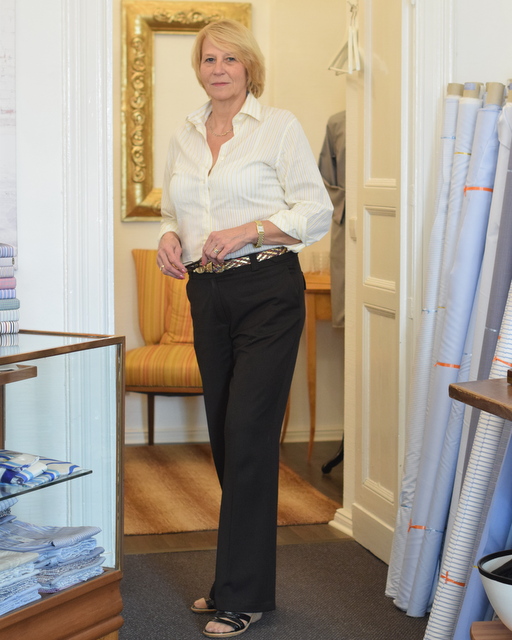 Shirts are made on the premises, and you will get a muslin fitting, before the first real shirt is made up. I guess that they also create an individual paper pattern but I forgot to ask about that. Sewing is done on machine, apart from the buttons, which they attach by hand. Collars and cuffs are unfused. According to their website Mr and Mrs Sabielny continue to employ a couple of experienced seamstresses, who worked for the former owner. All in all Massatelier Fasan seems to be the real deal, with the caveat that I don't know the training and the experience of Mr and Mrs Sabielny and their shop staff in regards to taking measurements and to do fittings.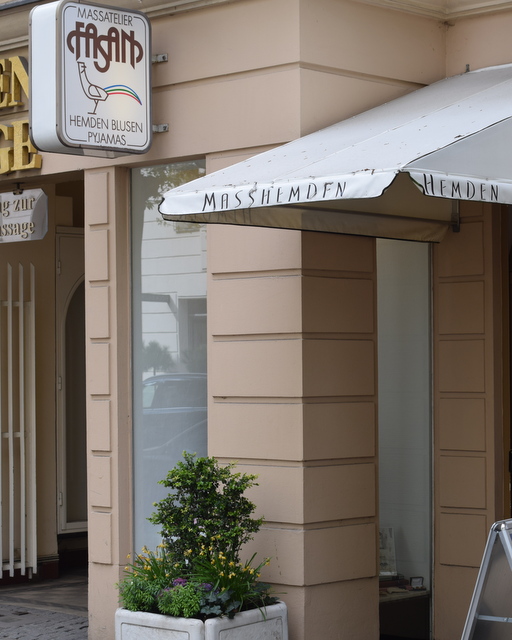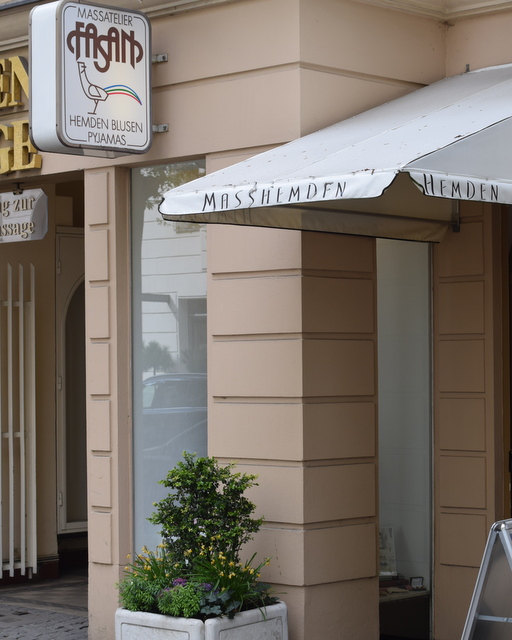 Prices begin at 250 Euros for a shirt. In a normal Alumo fabric, I was quoted 290 Euros for a shirt. You can find more information about Massatelier Fasan at their website (in GERMAN).
Photos: The Journal of Style