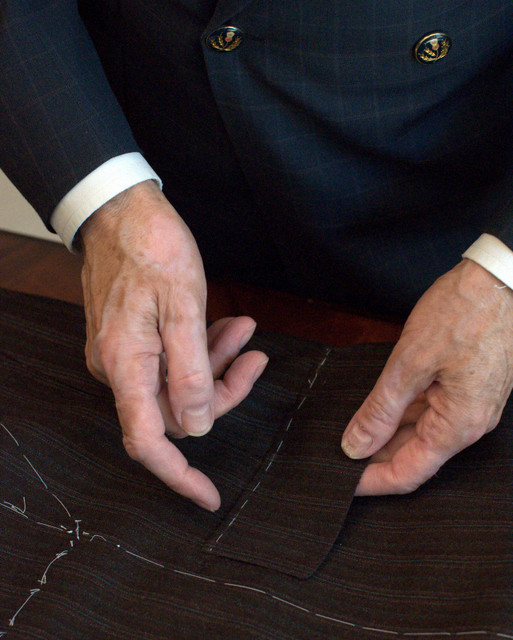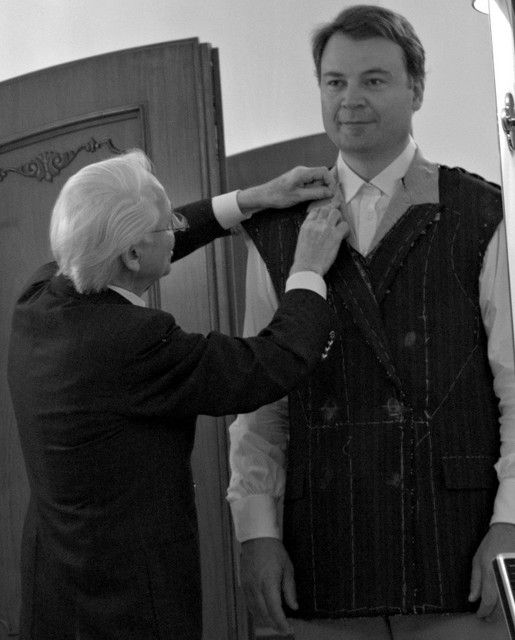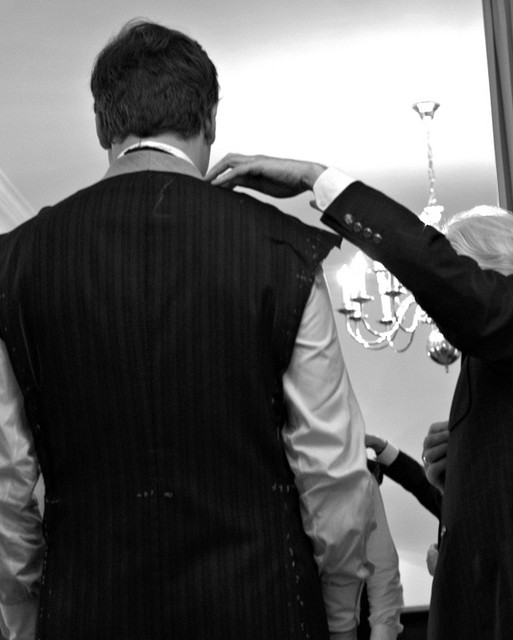 There are no signs of sleeves and trousers. Volkmar Arnulf has prepared the double breasted jacket body, nothing more, for the initial basted fitting. That's how he does it, I understand. Focus is on fit of chest, waist, back, collar and balance of the jacket. Components like pockets, vents, collar, and lapels are up for grabs too. They can all be modified and moved.
Volkmar Arnulf is preoccupied with how things interact. Width and shape of lapels are related to buttons. Narrow button stance and little overlap of fronts make lapels more vertical stressing a vertical line. What do I want? How do I want to picture myself? There is no rule to follow. It's about creating an appearance that is me.
We end up discussing the lapels and front overlap for 10 minutes, also because little adjustment is needed of fit, balance and other components. I go for slightly more pronounced lapels than the basted ones.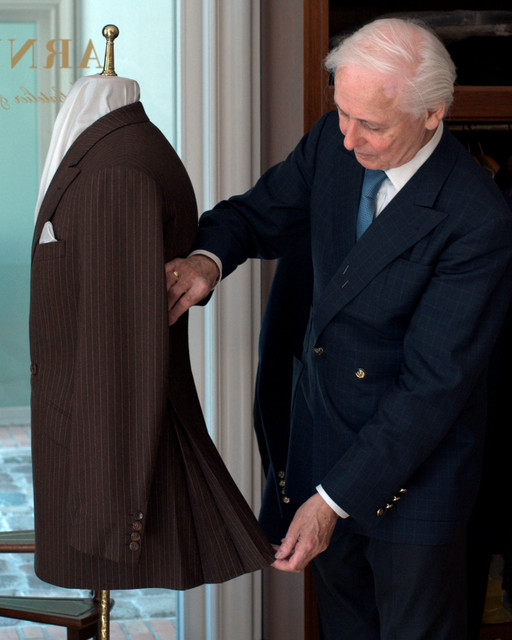 Afterwards, I take another look at the shop. There is a beautiful brown flannel jacket on a dummy. It's double breasted with a two-button closure, which I think is a signature model of Volkmar Arnulf. However, it is the lower back that makes the impact on me. It appears to be folded like a ruff. The jacket is neither vented nor ventless. What an elegant surprise.
Source: The Journal of Style