Rare wood-pegged shoes
Wood-nailed or wood-pegged shoes, "holzgenagelte Schuhe" as they say in German, are rare, and fine wood-pegged shoes are very rare. Most shoemakers left, who can make them properly are in Austria. Among them Materna could be the number one. That is my impression.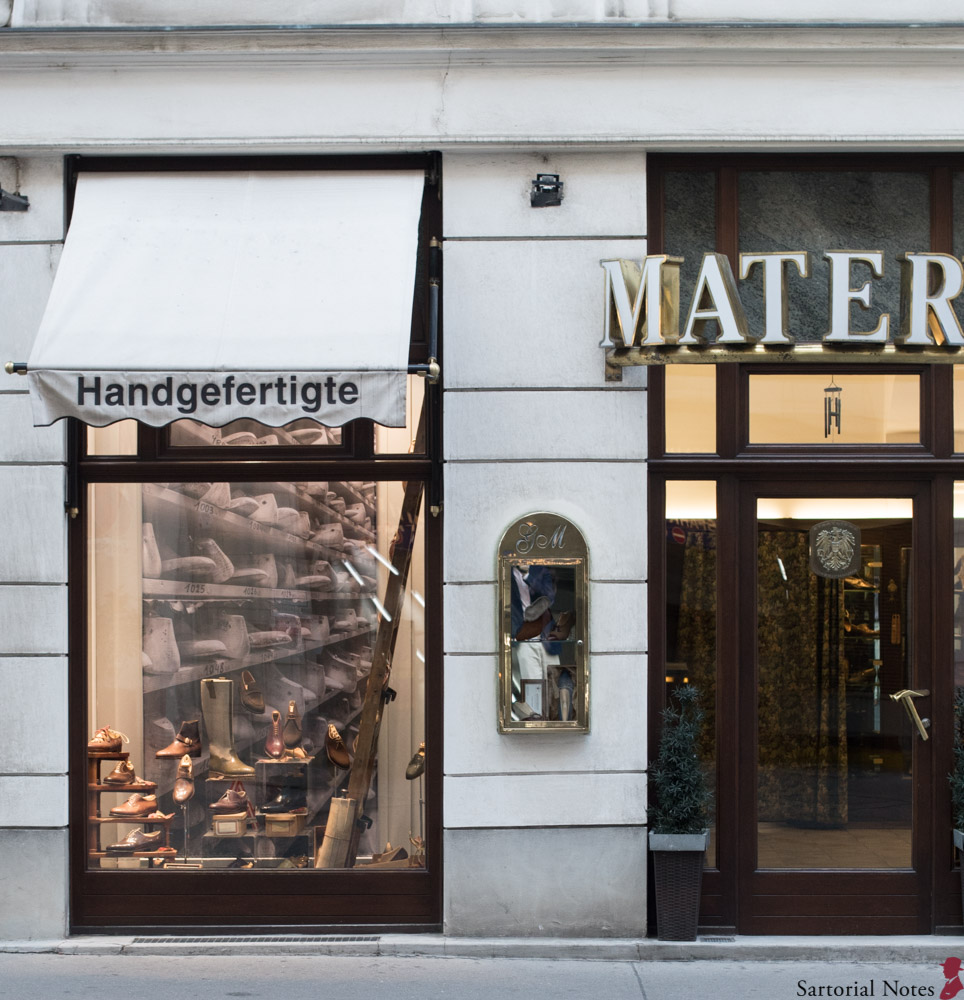 Today master shoemaker Martin Dellantonio runs the shop in Mahlerstraße. He took over the business in 2008, when Materna himself, Georg Materna, retired. He had been the owner since 1973.
Wood-pegged shoes versus hand-welted shoes
All things being equal most shoe enthusiasts will rate hand-welted shoes above handmade wood-pegged shoes. However, in reality fine wood-pegged shoes will beat many hand-welted shoes.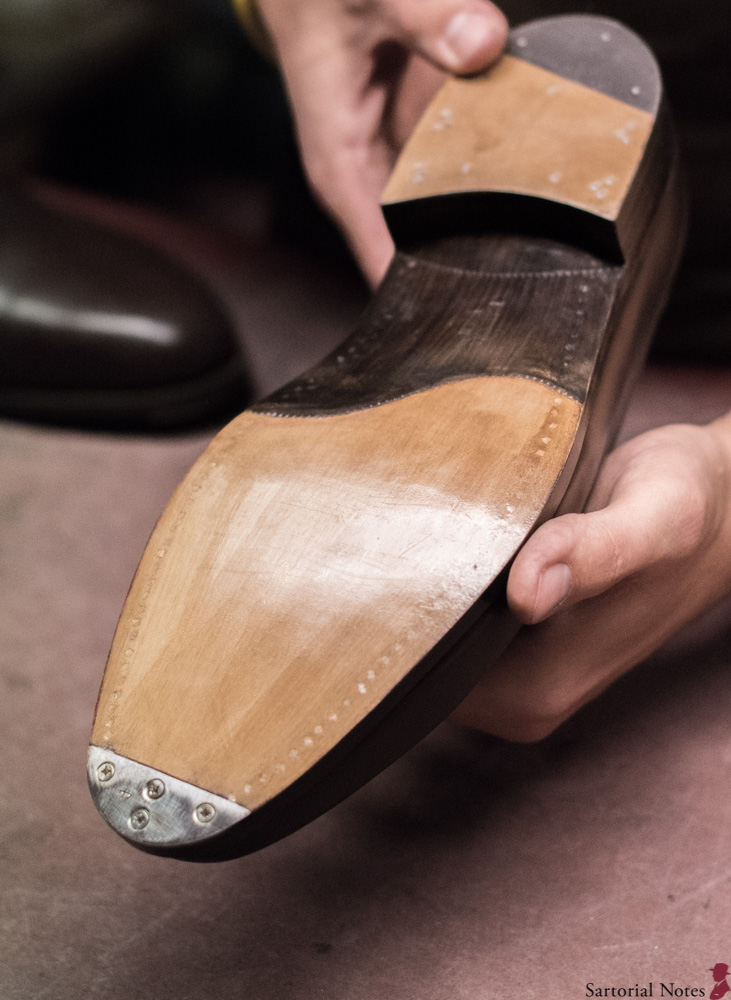 I discussed the differences with shoemaker Benjamin Schwarzel, right hand to Martin Dellantonio at Materna. He admitted that in theory hand-welted shoes would be more durable, because you can re-sole them more times. On a practical level, though, you can have wood-nailed shoes for years like welted shoes, if you take care of them.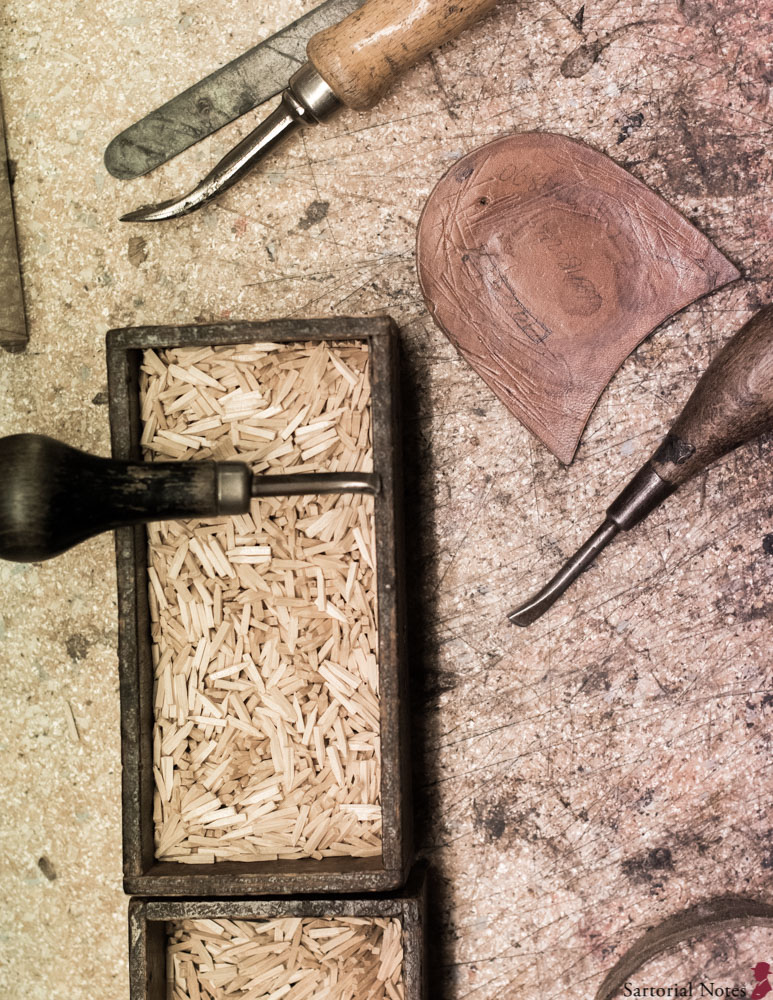 Benjamin Schwarzel also rejected the claim you sometimes hear that wood-nailed shoes will be harder to your feet than welted shoes. When well-made you will experience the same comfort in wood-nailed shoes as in welted shoes.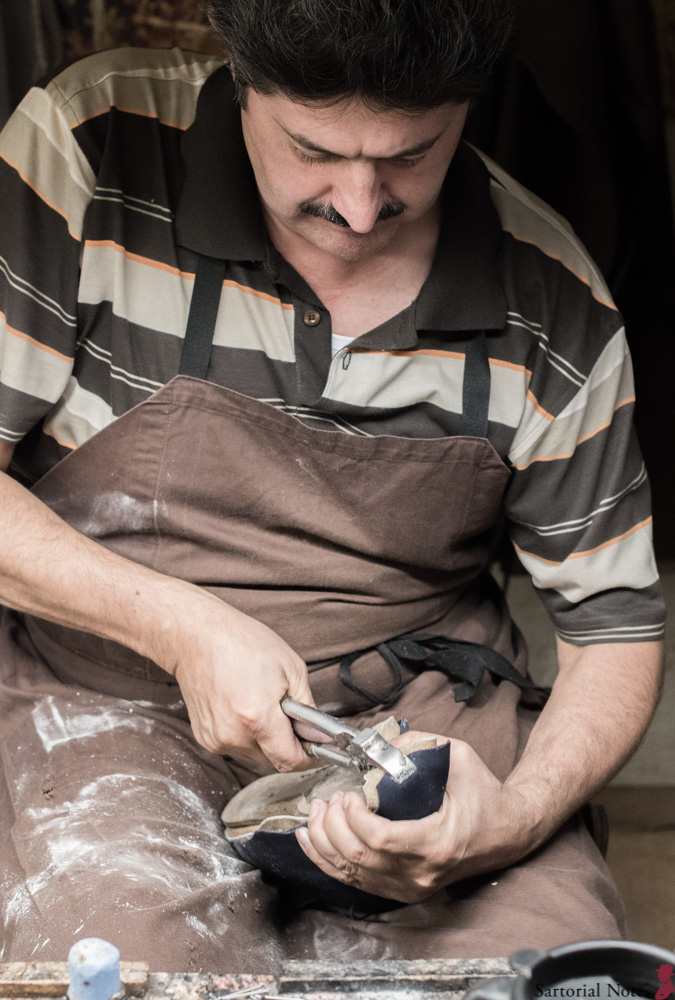 Are wood-pegged shoes more stable? I forgot to touch upon that with Benjamin Schwarzel. Some connoisseurs think that.
Wood-pegged shoes are three to four hours faster to make than hand-welted shoes, Benjamin Schwarzel told me.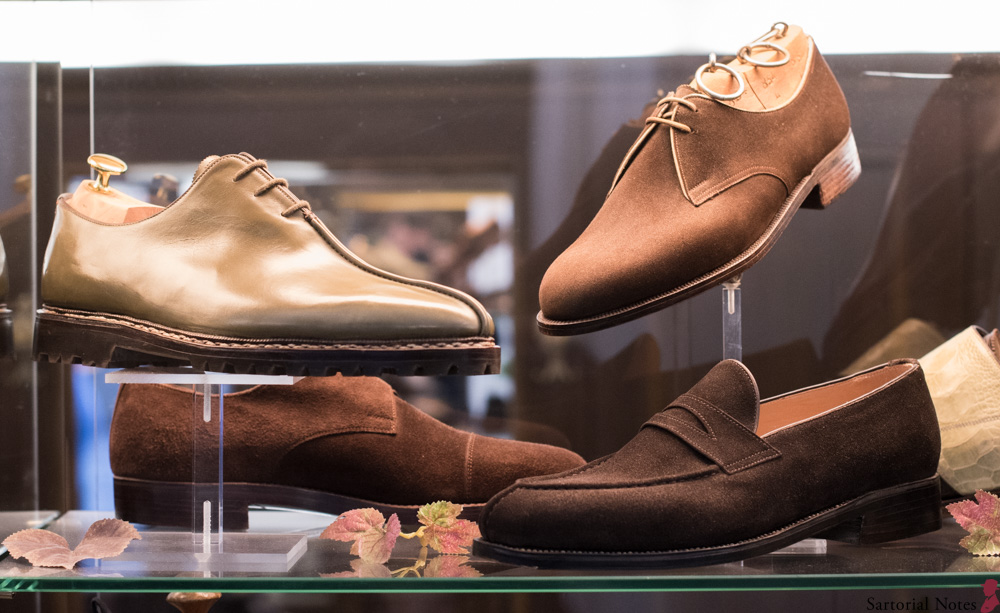 Materna Shoes in Vienna
I got the impression that Materna has a lot of attention to the lasts. I don't think they reach the level of Scheer but they definitely put more effort into the last making than, say the shoemakers in Budapest.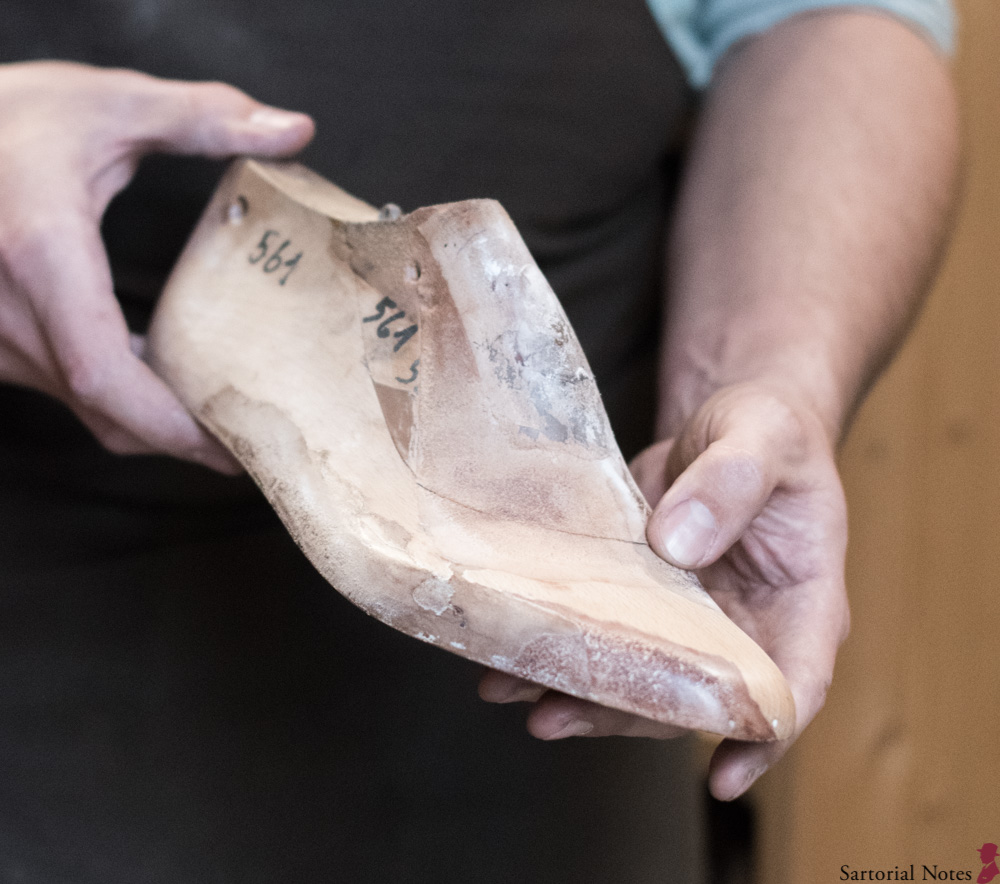 In terms of style Materna's shoes follow a conservative Austrian tradition. You don't see super narrow waists or long flat toes as you do on many bespoke shoes from Japan, Italy, France and sometimes even from England.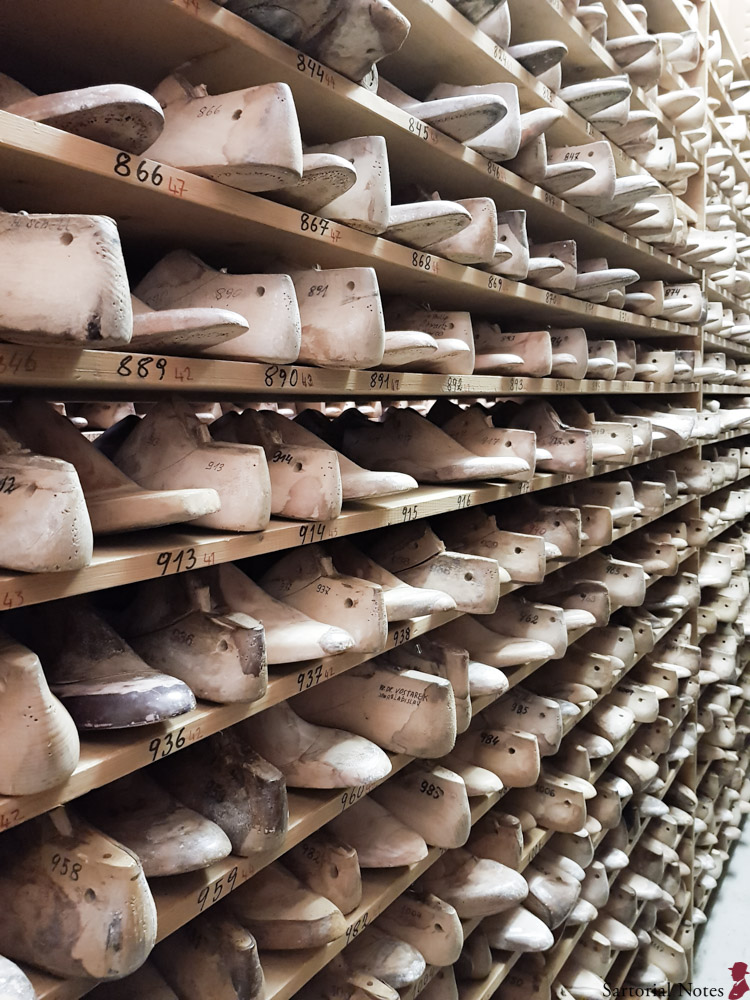 On the other hand Materna's style is not clunky at all. It is just subdued compared to the current international Instagram fashion in bespoke shoes.
The start price at Materna for bespoke wood-pegged shoes or bespoke hand-welted shoes is 1650 euro.
Bespoke shoes samples from Materna