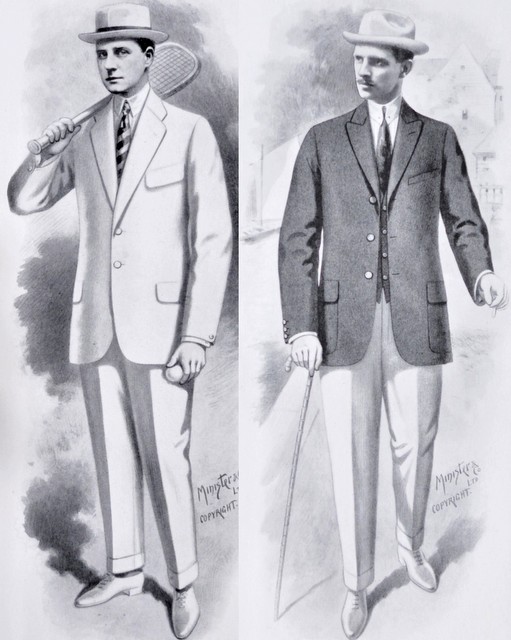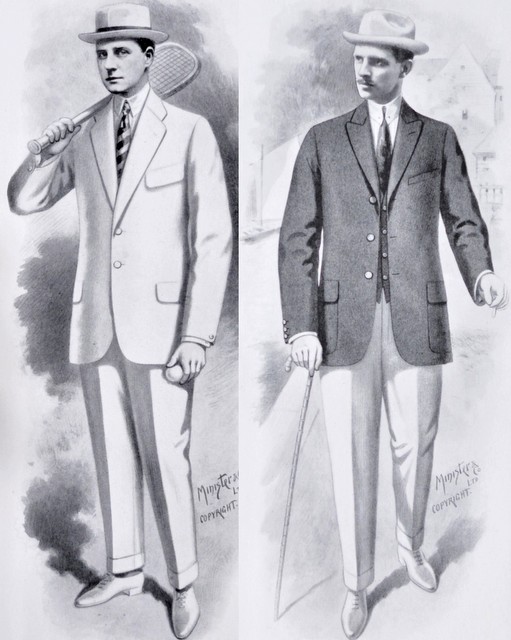 Fashion people wear white clothing and white shoes occassionally. But in general, dressing in white has left the scene. Office men wear a dark suit at work changing for something more casual, when they come home like chinos or jeans and t-shirt or a coloured shirt.
The habit influences the bespoke world. Tailors make blue and grey suits, besides blue or brownish sports jackets with grey flannel pants. White trousers and white suits are exceptions.
It could be that white garments are not convenient to our way of life, or connote to old upper class life in a silly way. I don't know. Aesthetically, the disappearance of tailored white clothing is a loss.
Source: The Journal of Style / Minister's Gazette of Fashion (1900-1910)