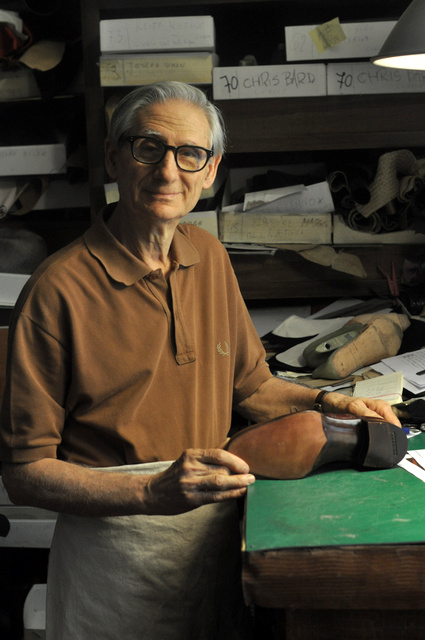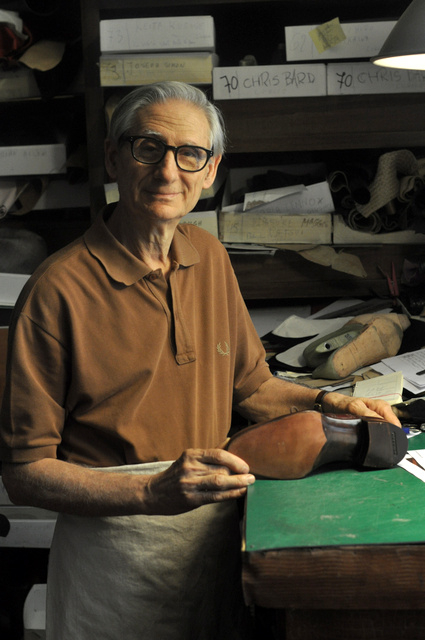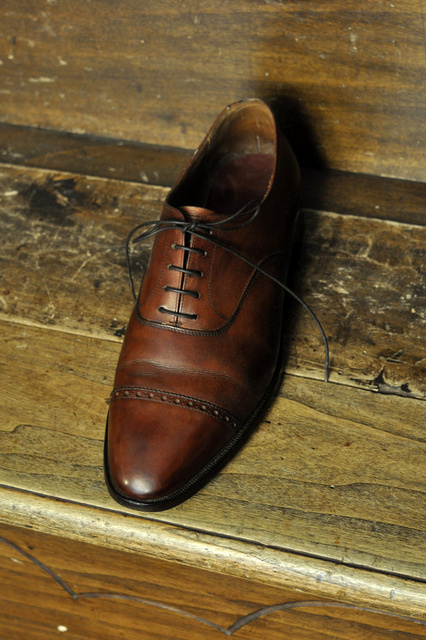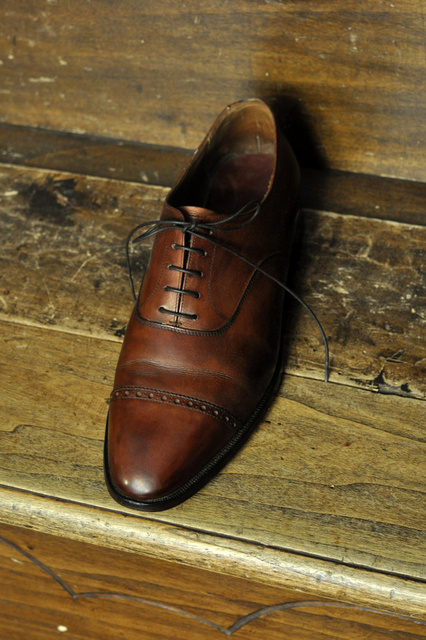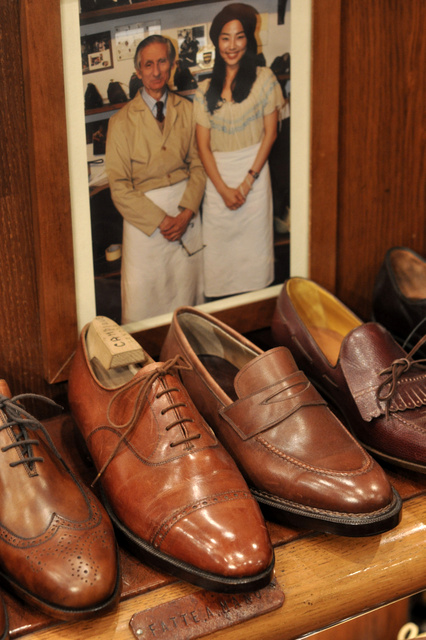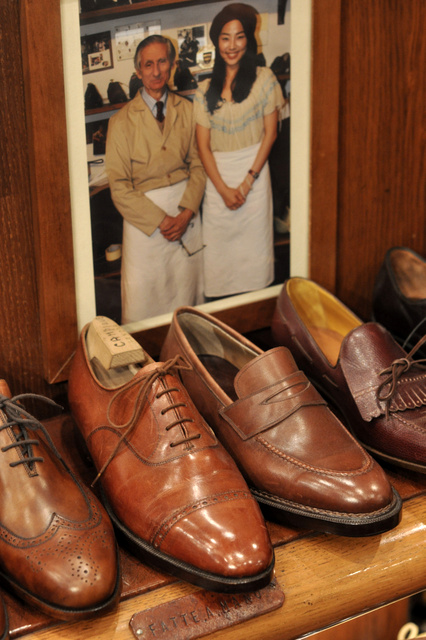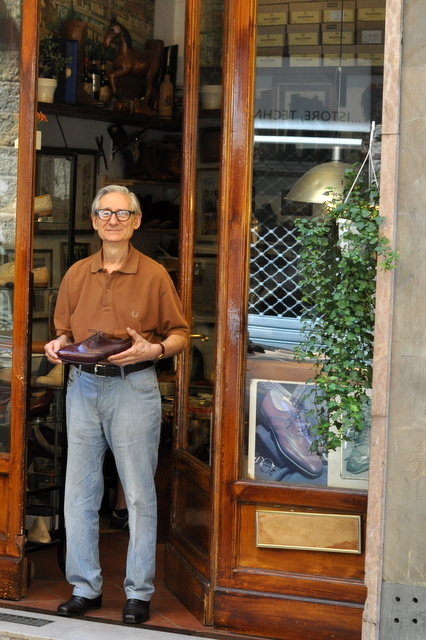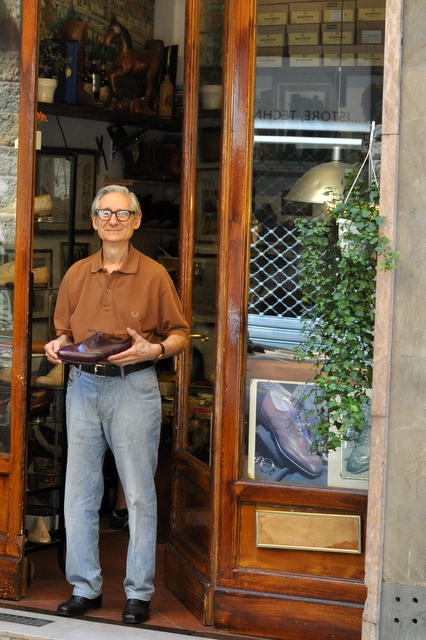 Florence has a bunch of bespoke shoemakers, six or seven at least. Shirtmakers and tailors are rarer. No doubt, the strong presence of shoemakers rest on a deep tradition in leather crafts. Without that tradition, the city wouldn't have more than one or two according to Italian stardards.
During Pitti Uomo in June, I visited Maninna, which could be oldest bespoke shoemaker in Florence. It was founded in the 1950s by Calogero Maninna. It is now run by the son, Antonio, and his son.
Like Stefano Bemer, perhaps the most celebrated of the Florentine shoemakers, who died in July, very sadly, Maninna combines a bespoke department with a ready-to-wear shop. The former brings the brand power, the latter the money, the logic appears to be.
The Maninna bespoke workshop looked genuine with individual lasts and a shoemaker working at the bench carefully. All sorts of leathers were avaliable with an Italian predilection for brown patinated colours. I was quoted a price of 1500 Euro for a pair of bespoke shoes.
Source: The Journal of Style