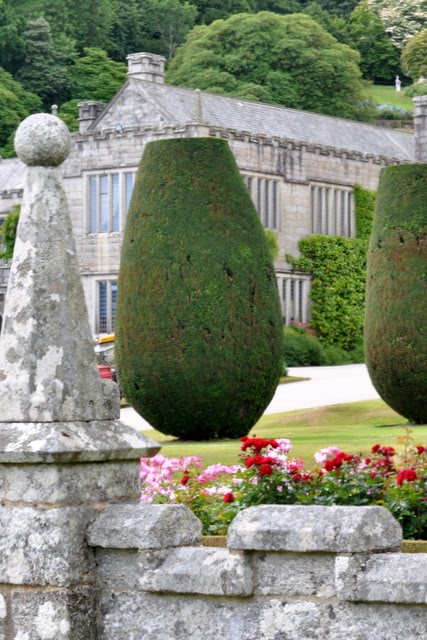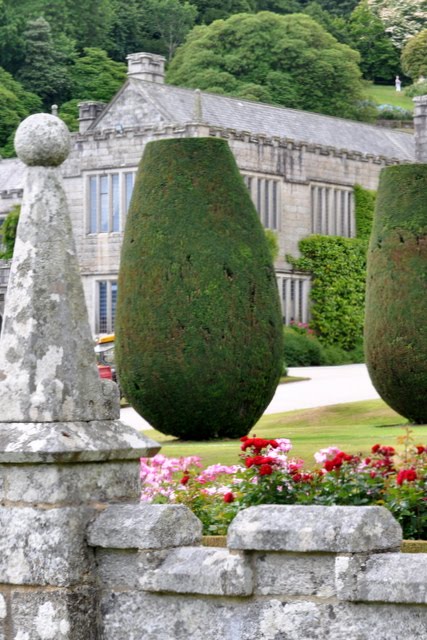 Traditional men's wear is closely connected to the old English upper class. It was the merchant class, of which several were landowners in the south of England, who created the universe of the suit after the French Revolution. The only people above them were the British King and the Crown Prince.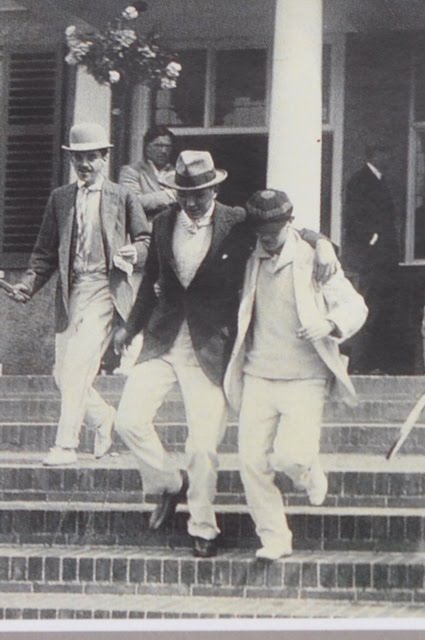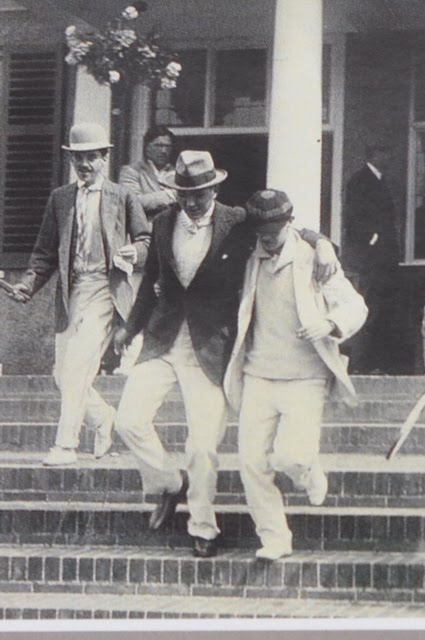 All this was retold when I recently visited Lanhydrock House. It is an estate near Bodmin in Cornwall. The estate can be traced back to the 16th century, when the wealthy merchant Richard Roberts bought the deeds and built a huge house with four wings. The Roberts family owned the estate until 1953 when the remaining family member signed over Lanhydrock House to The National Trust.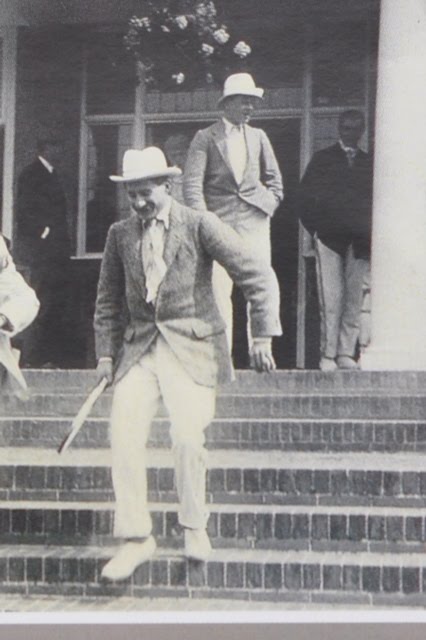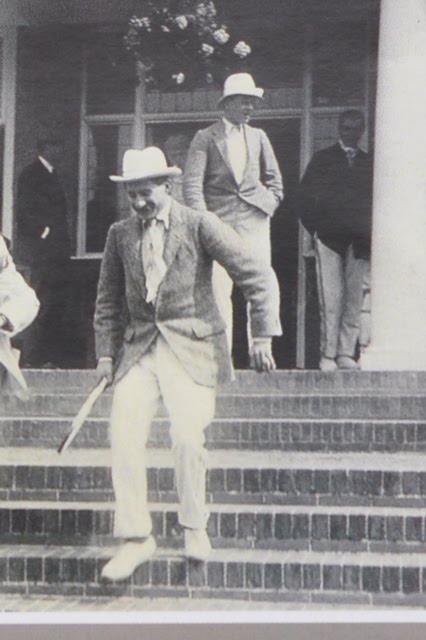 Amongst the curiosities is a large collection of photos from the beginning of the 1900's. They show cricket players and club members larking about. With my new light sensitive 50MM lens I succeeded in catching several of them, even in the dimly lit rooms.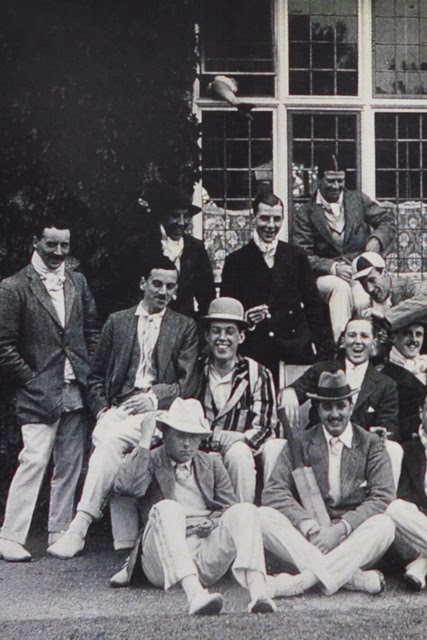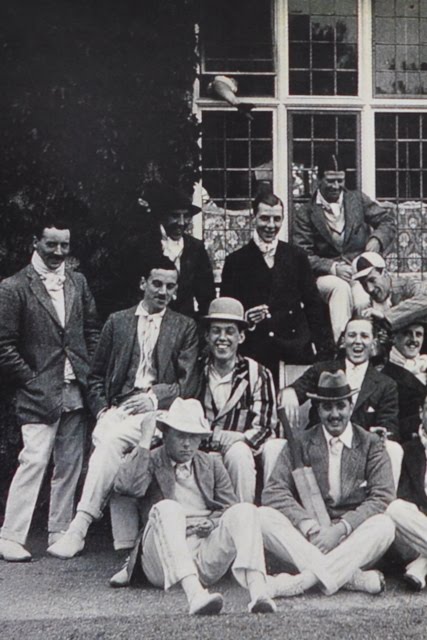 Besides the man's light weight fabrics and the tennis racket in his right hand, please note the all-white dress: the trousers, the shoes and the homburg on his head. Shorthand for summer, fun and relaxation. The next two photos, the one on top and the one below are from circa 1910 and show the members of the cricket club in high spirits. We find the striped blazer, the double-breasted reefer jacket with four shiny buttons on the front, a white handkerchief in the breast pocket, a fisherman's hat, a bowler, a homburg and a cap. And everything all-white again.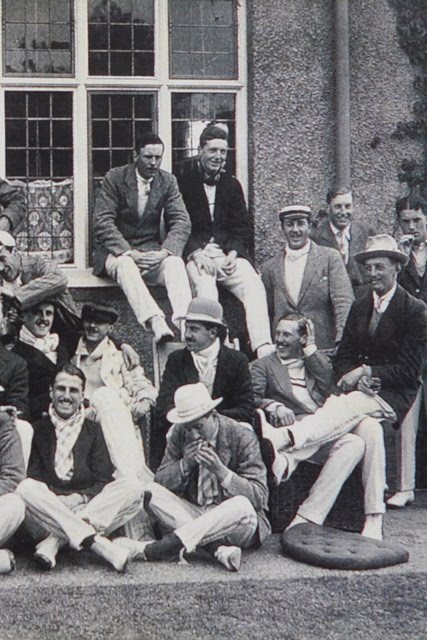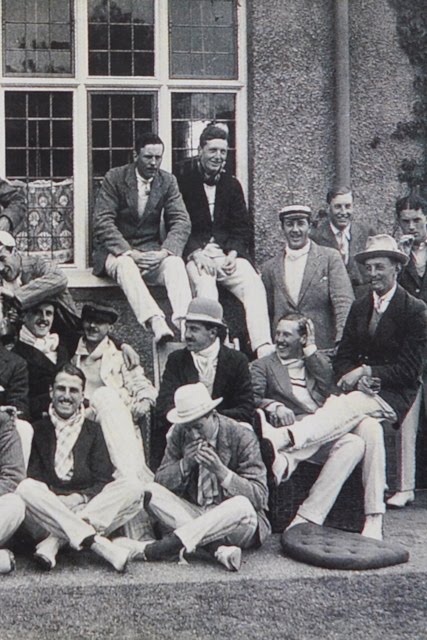 We also find the cricket sweater with the V-neck and a couple of stripes, and a ciggy being lit. The summer scarf is very much present, even featured in several designs.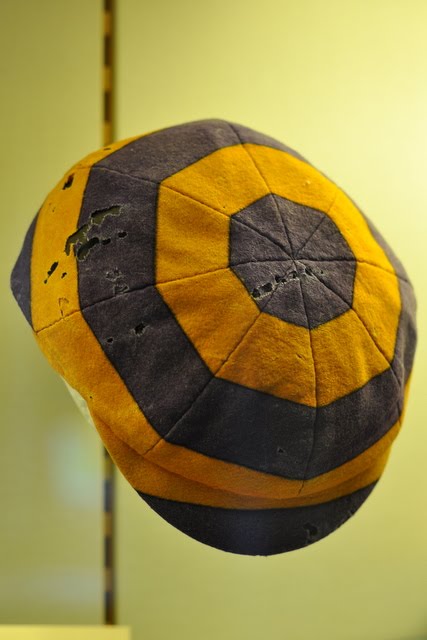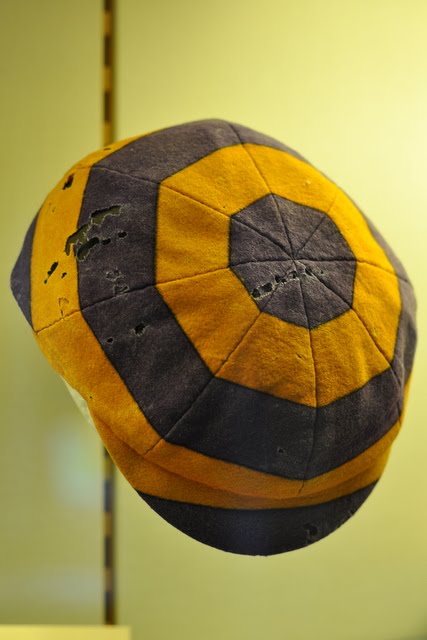 Lanhydrock House has displayed one single cricket cap in a glass cabinet. It is moth eaten, but still colourful and jaunty, and an exhibit of the time the English upper class was effortlessly airborne and inspired the rest of the world.
Photo: The Journal of Style