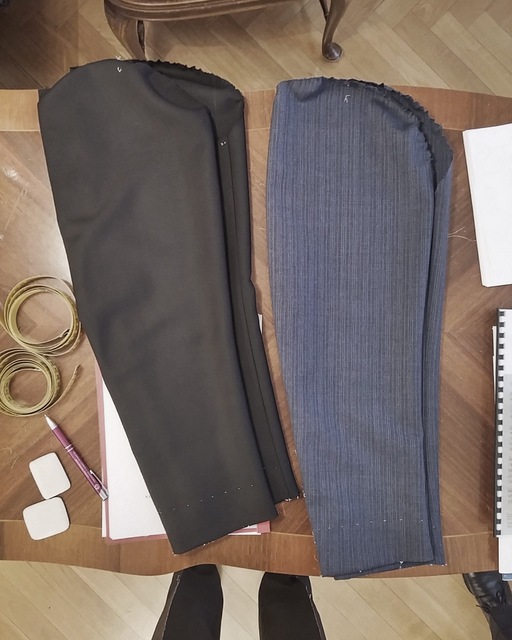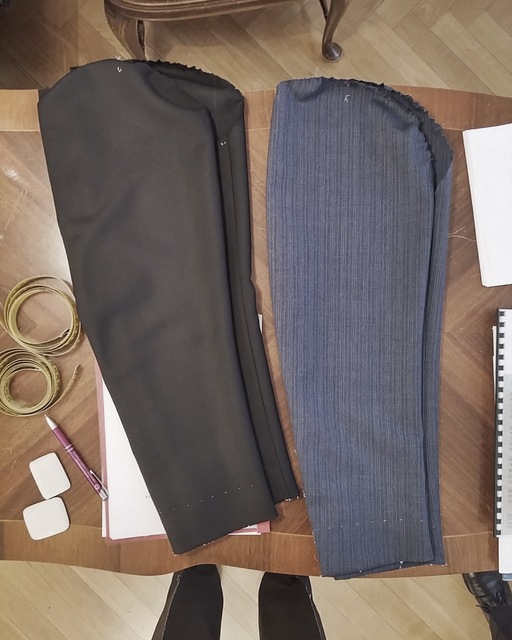 Eventually, I've reached the tuxedo (dinner jacket) order. The embarrassing fact is I don't live a life, which makes a tuxedo a top priority. It shall not stop me though. I pretend ordering a dinner jacket will create a need for the garment.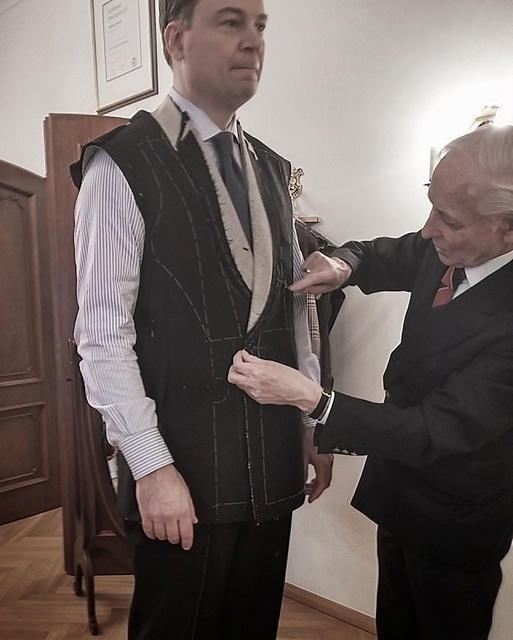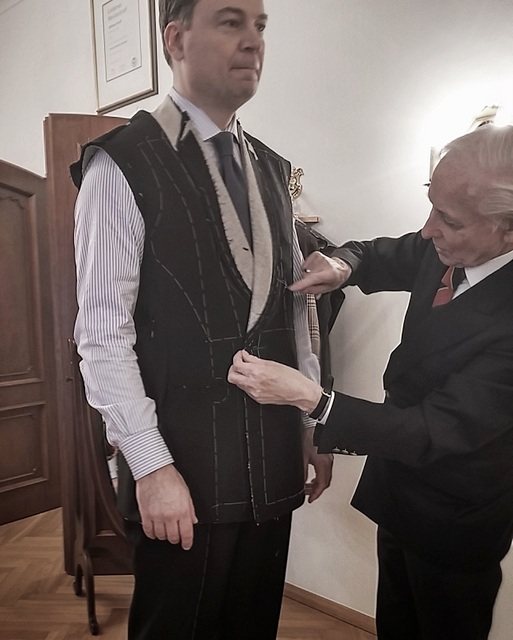 I decided to place the order with Volkmar Arnulf. He is a great tailor evidently, yet it is also important that there is something old worldly about his style and approach, for instance his strong shoulder, which relates well to a tuxedo in my view.  A rippled soft spalla a camicia on a tuxedo cannot be a happy marriage.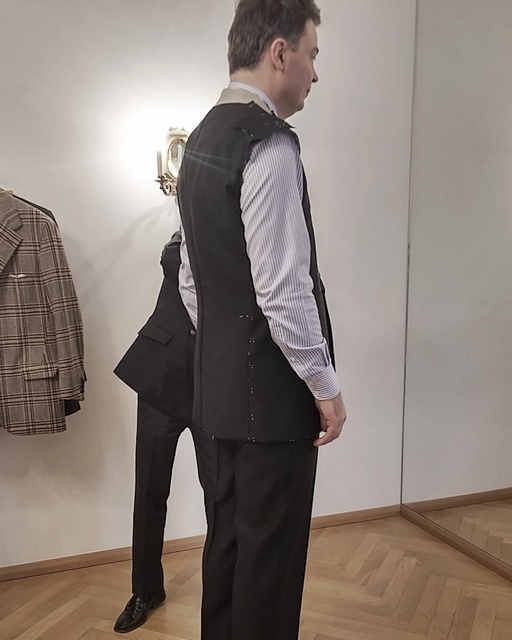 I chose a fairly light fabric for the project, a black barathea mohair (from Dugdale). I cannot imagine a much better fabric for a classic tuxedo. The barathea weave is traditionally the default weave for a dinner jacket, presumably because the tiny zigzag design creates a pleasing shine in artificial lighting, and the mohair makes the fabric very crease-resistant, which supports a semi-formal dinner jacket in general and Arnulf's clean cut in particular. And, a lightweight fabric is a convinient solution in the heat of the night.
Another classic and less shiny fabric option would have been a black herringbone or better, a featherbone worsted. I was afraid that fabric would be too warm, though, so I skipped it.
As you can see from the pictures I opt for a double breasted cut with shawl collar.
Photos: The Journal of Style