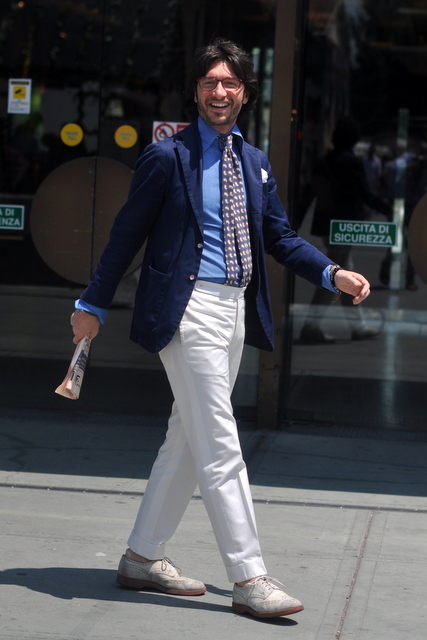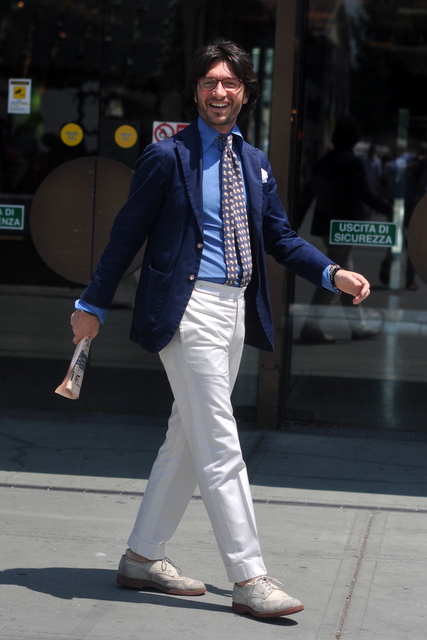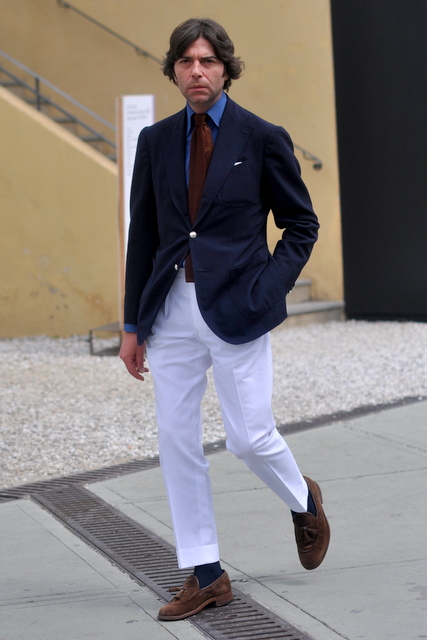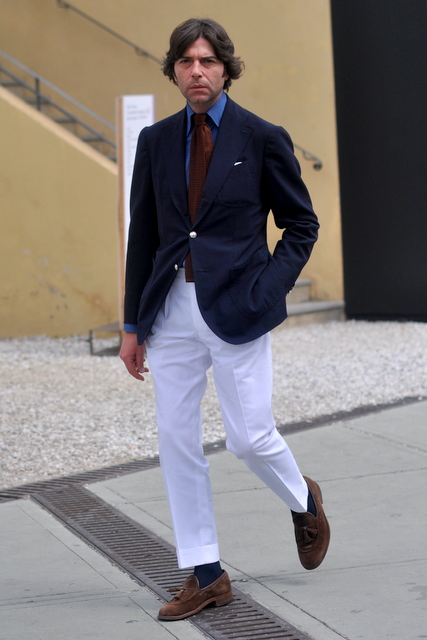 The New York based fashion blogger The Sartorialist has brought them internet fame. I guess they personify an American (and Northern European) dream about Italy: Proud, elegant, romantic.
I am talking about the Ricci brothers, Nicola and Valentino Ricci, who run the firm Sciamat. The former will often look joyful, the latter more gloomy. Both are super dressers with an eye for distinctive, yet harmonious apparel.
Could I dress like that myself? No, it is too refined for me. I am a tweed man, basically.
Source: The Journal of Style (in Florence, Italy)