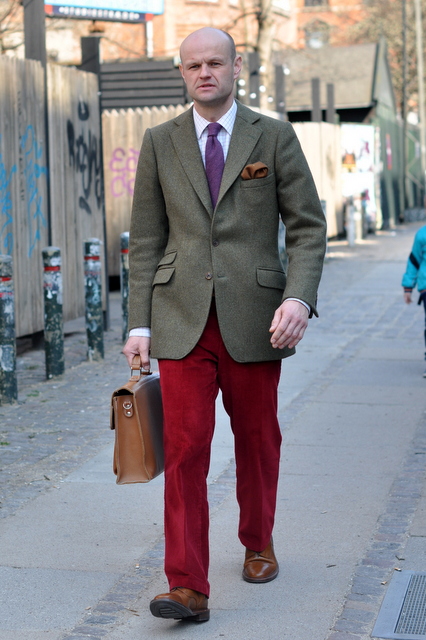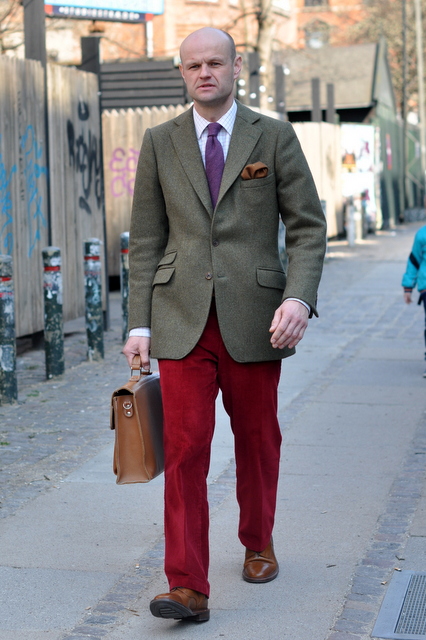 Well done, I thought immediately when I saw Mads Peter Christensen's use of tweed, corduroy and accessories. Energy and boldness are present, and the dress is still a whole.
And check out the hacking jacket. Copenhagen bespoke tailor Peter Undén made it, clearly one of the best sports jackets I've seen from him.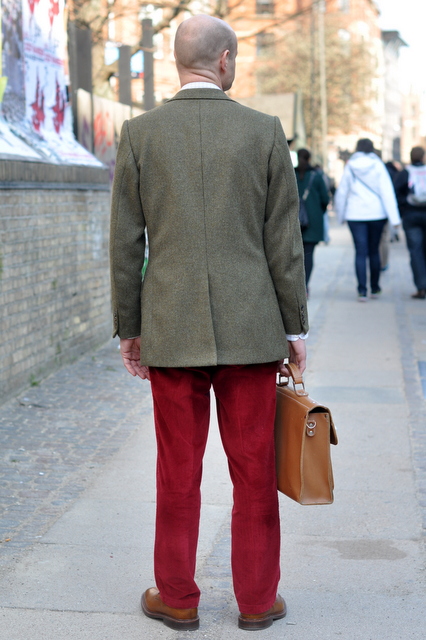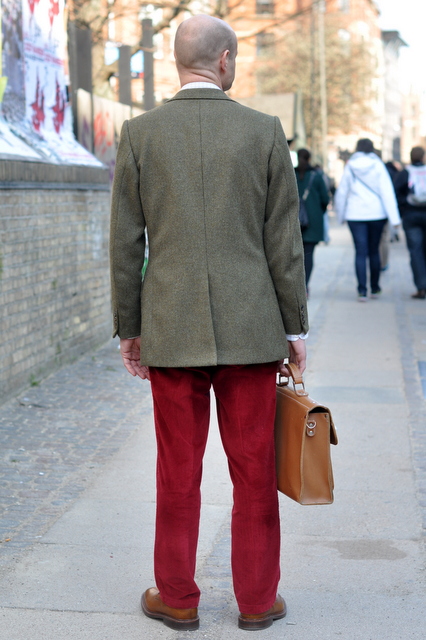 "The vent overlaps, and top and bottom pieces are cut slightly sloping in opposite directions. This is a detail that I have copied from the vent on my old sports jacket from Huntsman, like in the case of swelled lapels," Mads Peter Christensen tells.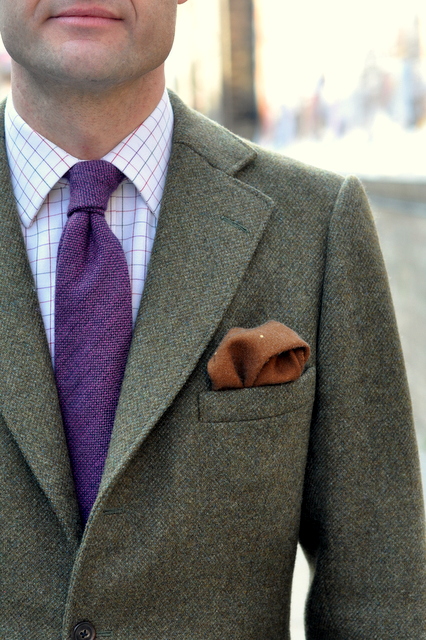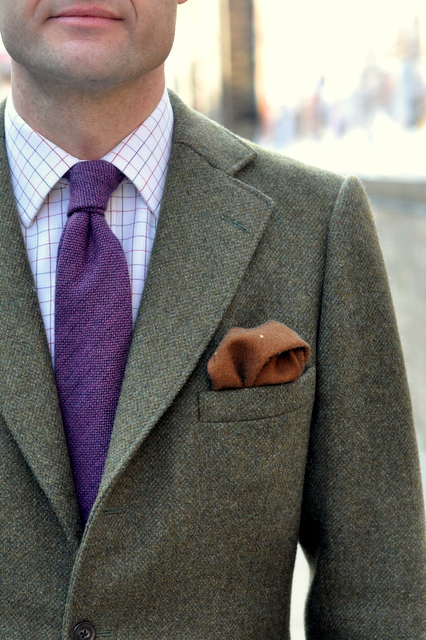 He also says that "the sleeves have a bit more width than the median, so to speak. The roping is also a bit more marked at my request."
"The back shot shows a back that might look a little more loose than my feeling of it with the jacket on, but it's made with room for knit. Pictures are like that ;-)" Mads Peter Christensen ends.
Source: The Journal of Style on the street in Copenhagen