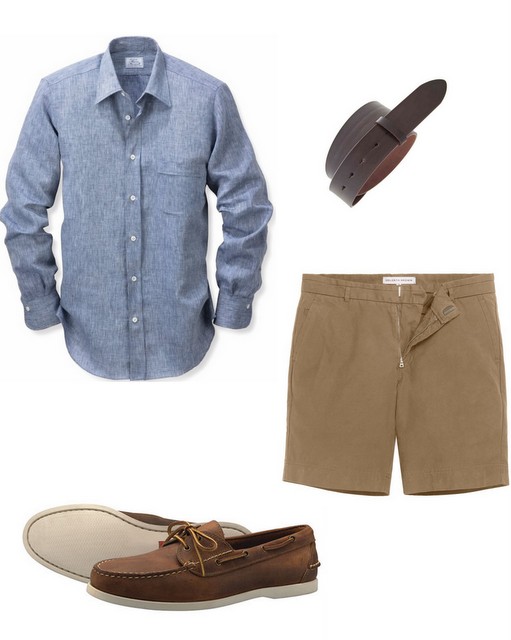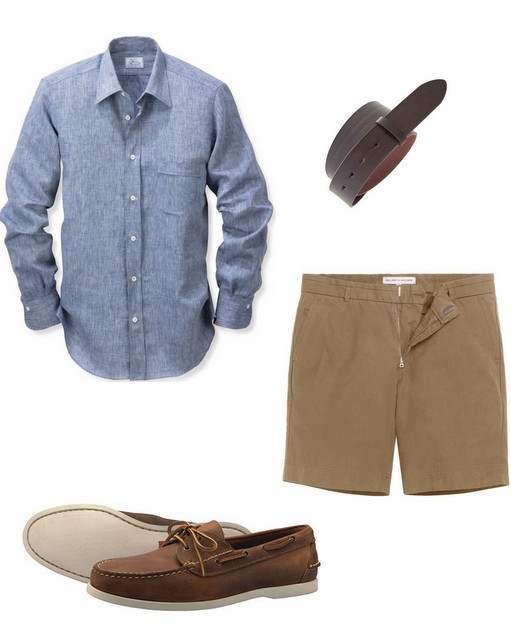 I read about a new concept, which tries to capture the fashion trend of today. Normcore, it writes. Supposedly, normcore should be a reaction to the hipster, who wants to be ahead and to stand out. The normcore guy, on the other hand, prefers to blend in. He wishes to disappear in the crowd.
I don't really buy the normcore-hipster contradistinction. It is too superficial. It is not either-or. Modern man both has the need to be something special and to be nothing. That is the intriguing paradox.
Anyways, the trendy concept inspired me to think about the classic style normcore summer of 2014. How would it look like?
I think the style above comes close. You have the khaki coloured bermudas, a light blue button-down shirt, boat shoes and a brown belt. You can swap the boat shoes for lightweight summer loafers, and the leather belt with a braided belt, and you still have it: normcore classic summer style 2014.
Source: Shoes from Red Wing, shirt fra Manufactum, belt from Ludwig Schröder, and bermudas from Orlebar Brown