Dinner jacket and simplicity
Some men will say that the art of the dinner jacket and the tuxedo is simplicity. Don't outshine the woman on your side. Tone down every effect.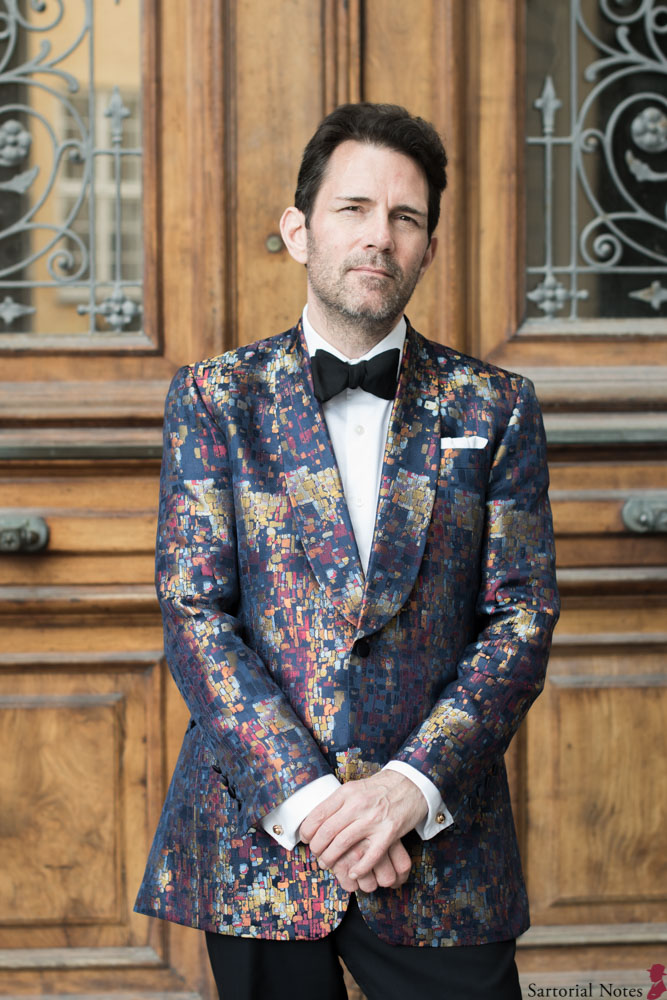 The decadent dinner jacket tradition
That's just a position, though. History has provided us with a glamourous, decadent dinner jacket as well. It's an art of its own.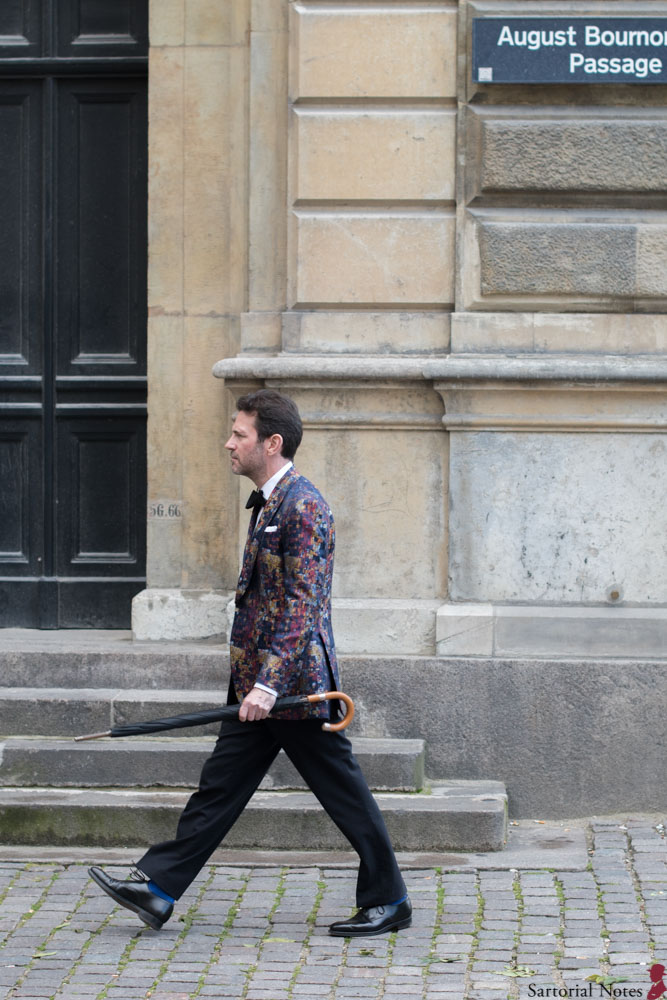 Artsy silk cloth
Michael is showning us how to approach the bold clothing item. The single-breasted shawl collar jacket is well-fitting ready-to-wear from Turnbull & Asser. They have made it of jacquard silk cloth inspired by the work of Gustav Klimt.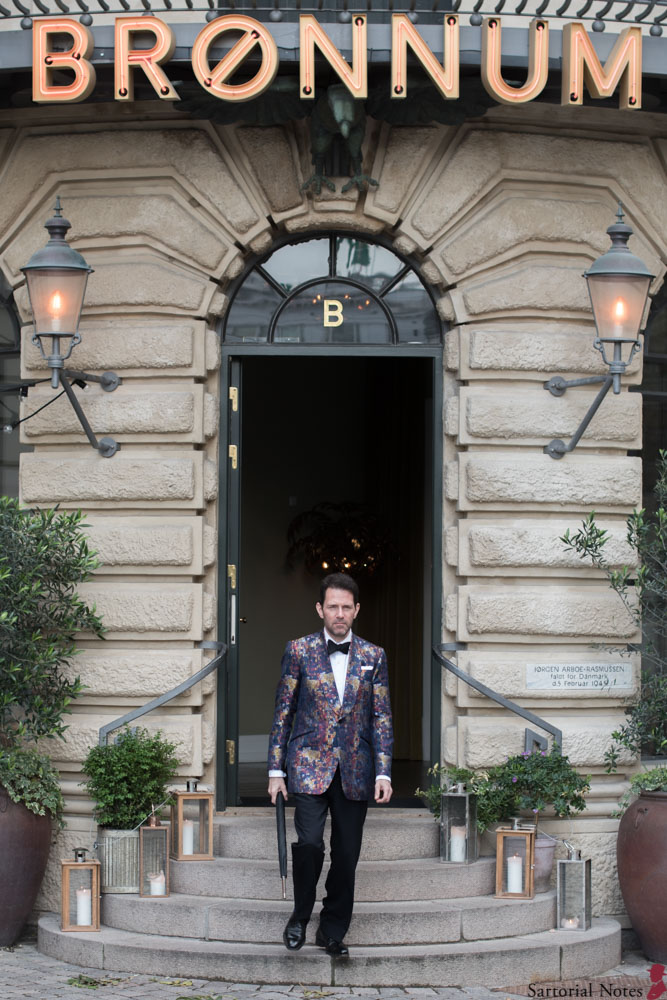 The other remedies are classic tuxedo items such as a white marcella shirt, black shoes and black trousers. However, they are not by the book, completely. The trousers don't carry a braided silk band, and the shoes are neither black patent leather shoes nor plain oxford shoes.
It doesn't matter though. Michael is beyond attention to those rigid rules. He follows the artsy decadent dinner jacket tradition, where you to certain extent make the rules yourself.
Photography: Sartorial Notes