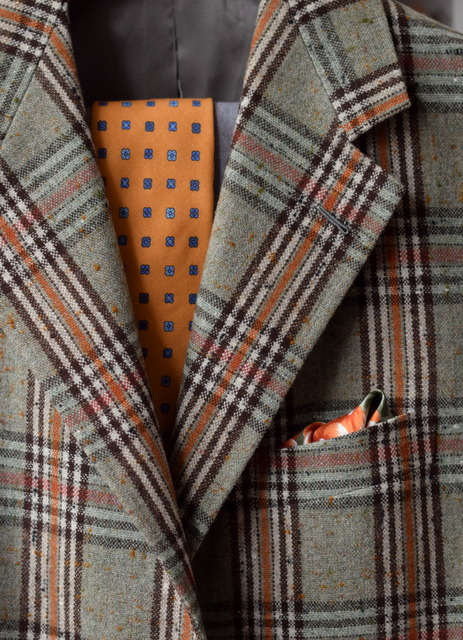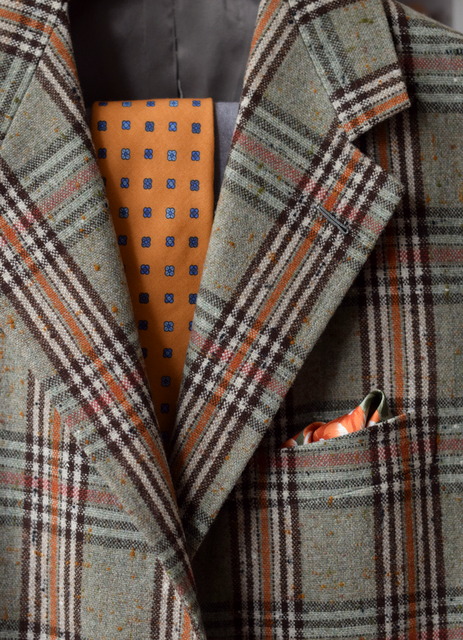 I didn't think much about it. I just chose the cloth, a vintage Zegna from the 1980s. I loved it.
After the tailor had finished his job, trouble came: How should I pair the jacket with shirt, tie, and trousers? The sage green colour, and the large orange-brown-cream PoW checks are stunning, but demanding too. The jacket is picky.
The solution until now has been an off-white shirt, an orange wool challis tie, light grey flannel trousers, and brown shoes. Not sure, if I have made it yet. The other day someone suggested that I choose blue trousers with the jacket, and another one proposed light brown trousers.
I must admit I like the challenge. It is rewarding, if you succeed in taming a difficult odd jacket, or another intractable garment or accessory.
Photo: The Journal of Style