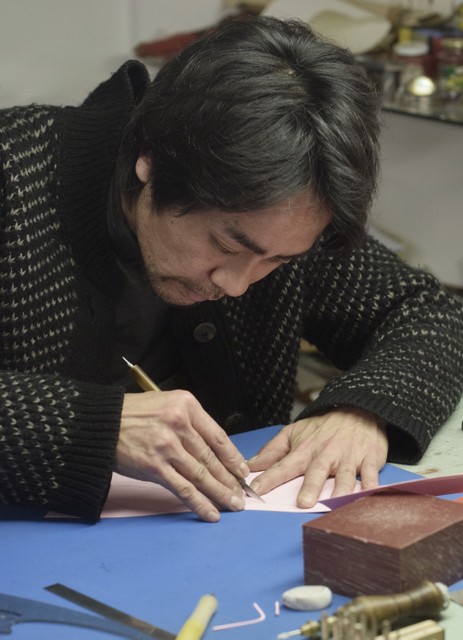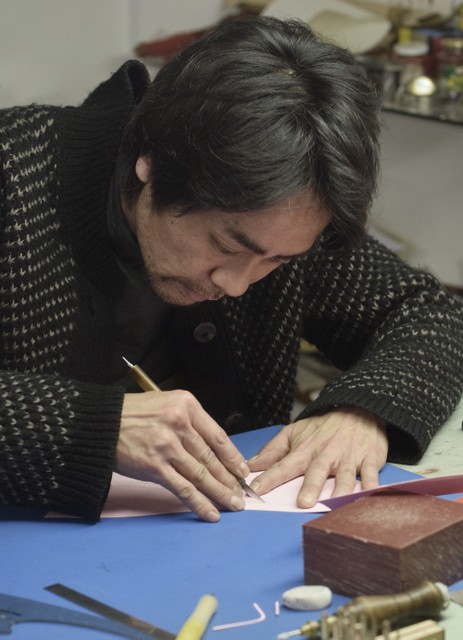 [Master shoemaker Seiji Miyagawa working on a shoe pattern]
There is an iGent test: Explain how John Lobb operations are related.
I thought of the test, when visiting Mario Bemer's shop in Florence. The firm is intervined in a story, which is equally confusing seen from the outside.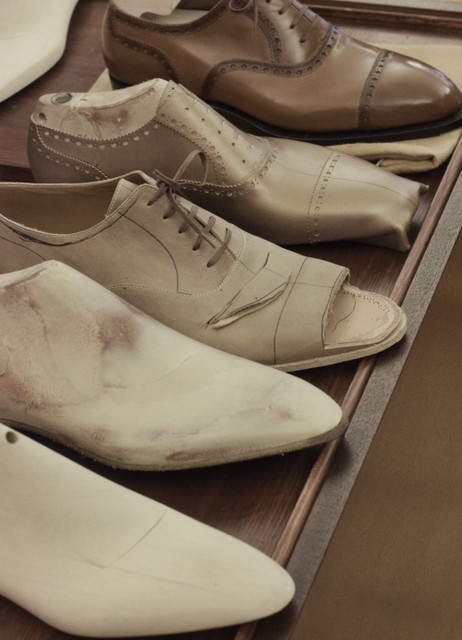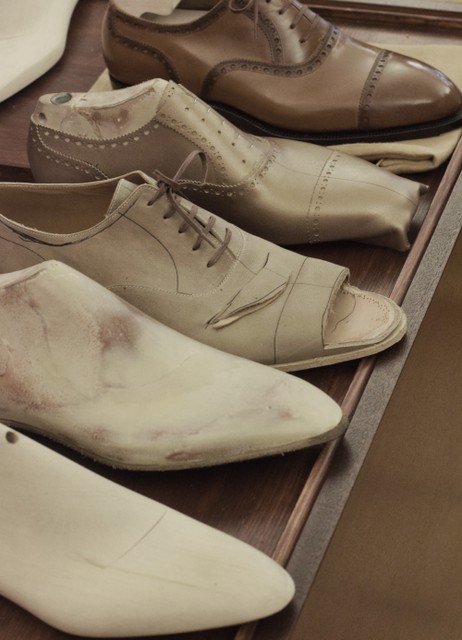 [Last, fitting shoe, and finished shoe]
It all began with Stefano Bemer. He was the unofficial King of the Florentine shoemakers. Slowly he built a company. Quality was utmost important to him. Not only the construction but small things like laces and buckles should be thought through.
Later Stefano Bemer would diffuse the production in bespoke and ready to wear. It was a pragmatic move: Use some of the bespoke brand power to cash in on ready to wear. He was, though, very careful with the ready to wear as well. The ready to wear shoes were produced outside Florence, not in another region of Italy or abroad, and leathers came from a local tannery. Perhaps to keep commucication clear, he kept the shop for ready to wear sales seperated from the bespoke shop at Via Borgo San Frediano 143.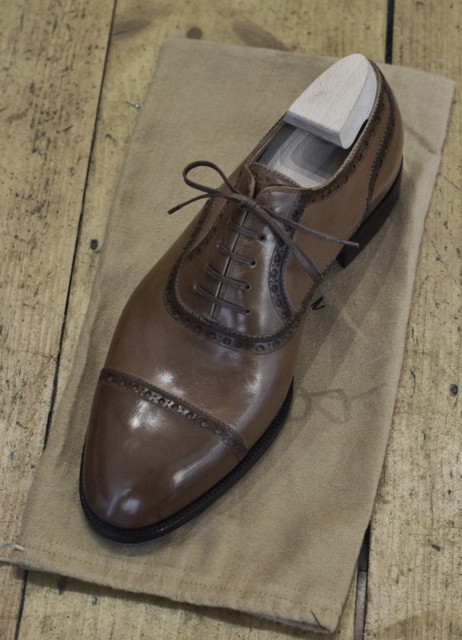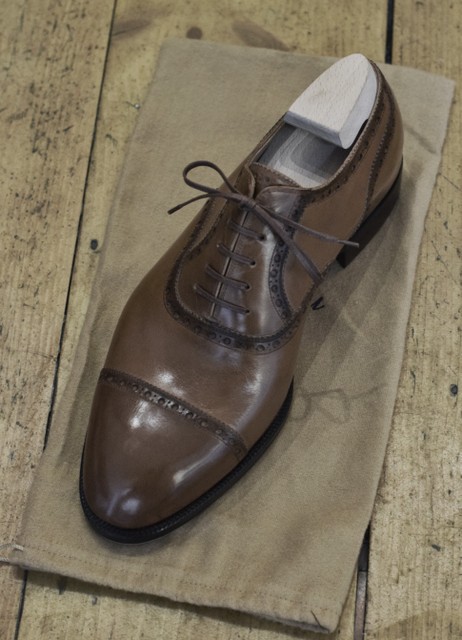 [A bespoke oxford shoe]
It remains unknown, how Stefano Bemer would further have developed the firm. I 2012 he died from diabetes. Now his family was to decide what to do with the legacy and the business. It was up to Mario, mostly. He is Stefano's brother, and he was working in the Bemer ready to wear production outside Florence.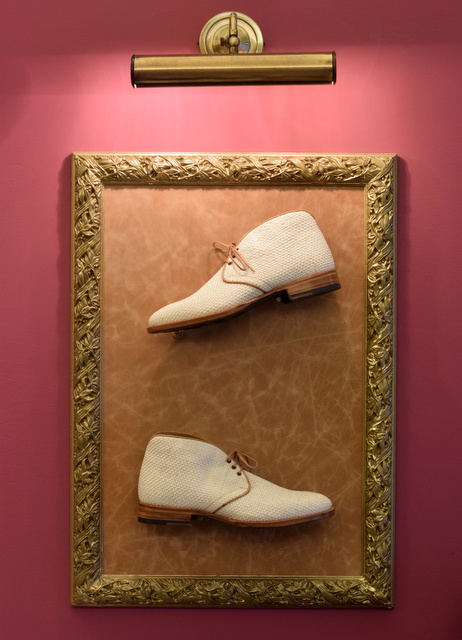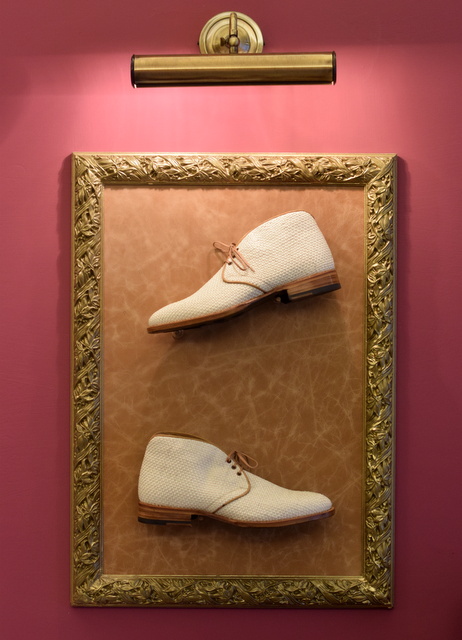 The family received offers from large Italian luxury companies, which wanted to add value to their brands through the Stefano Bemer firm. Yet the family was afraid that the Stefano Bemer legacy would erode in the hands of these solely capital driven players. Instead they sold the business to Scuola del Cuoio in Florence headed by Tommaso Melani. The family would protect the the terroire value central to Stefano, and they had the impression it could happen at Scuola del Cuoio and Mr Tomassi.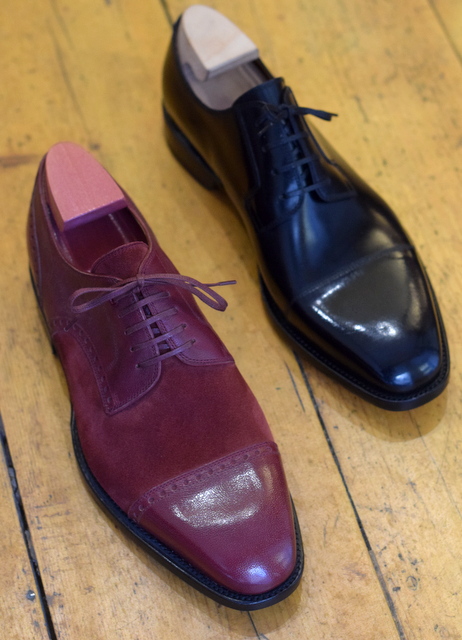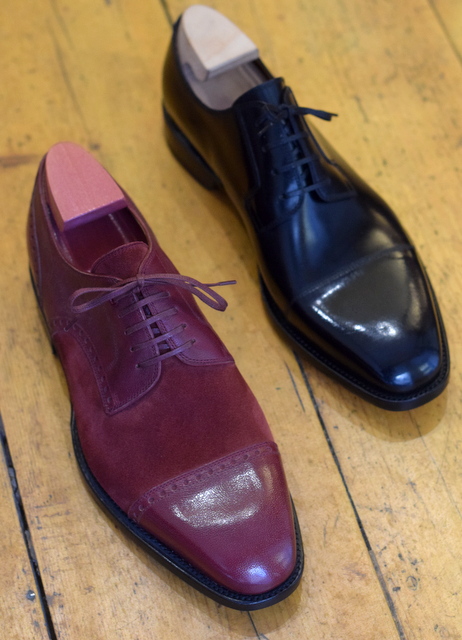 It could not. Mario, followed by top shoemaker Seiji Miyagawa from the original Stefano Bemer, started working with Tomassi's firm but they soon realized that things should be done differently there. For instance, there would be no need for a trial shoe before finishing a pair of bespoke shoes, and buckles on a pair of monks didn't have to come from Florence or around. Moreover, at the new Stefano Bemer the actual shoemaker didn't have to take the measurements. It could be done by a shopkeeper. Mario came to the conclusion that it wouldn't work out to be a part of this new company with a philosophy far from that of Stefano's. Only six months after joining Stefano Bemer of Scuola del Cuoio he left with Mr Miyagawa. In turn the shoemaker firm Mario Bemer was founded. It should be run in the spirit of Mario's brother, Stefano. Bespoke shoes should be true bespoke shoes. All parts of a shoe should be thought through.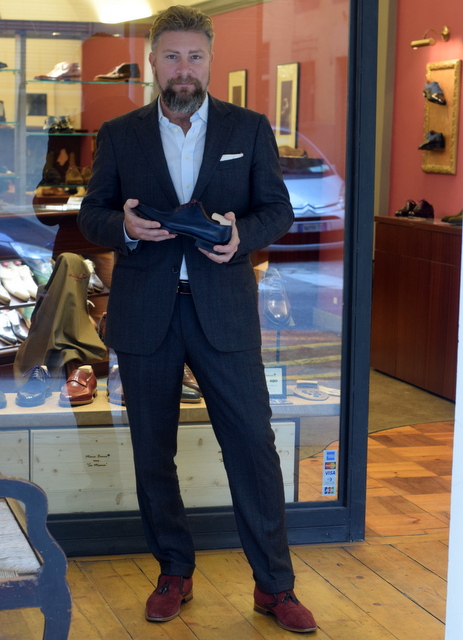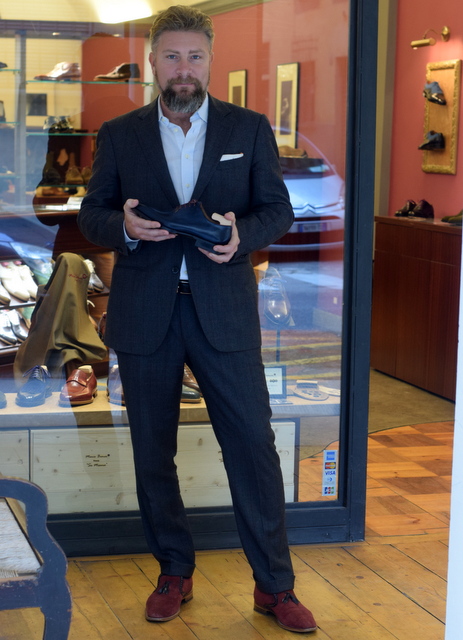 [Nicola Sacchetti, partner in Mario Bemer, outside the shop]
There we are now. Mario Bemer at Via Maggio 68/70 R is the place to go, if you want shoes closely related to original Stefano Bemer shoes. Mr Miyagawa, who worked side by side with Stefano Bemer for many years, leads the bespoke operation at Mario Bemer. Moreover, ready to wear and made to order shoes are made in the same facilities outside Florence, where Stefano Bemer's goodyear shoes were made.
As for the "Stefano Bemer" of today, run by Mr Melani, you could go there instead, of course. But don't do it because of the name. Otherwise you will fail an iGent test.
Photos: The Journal of Style