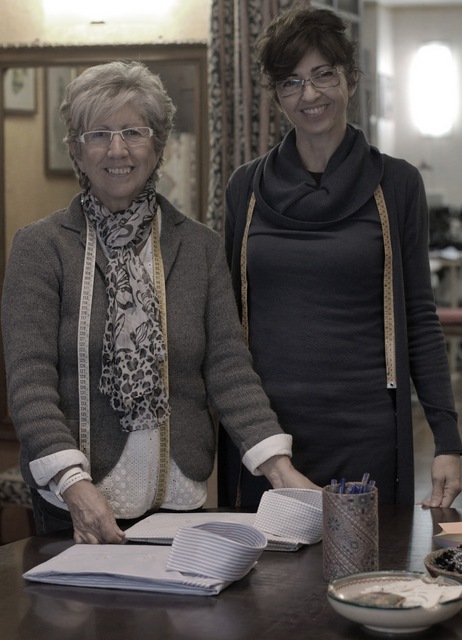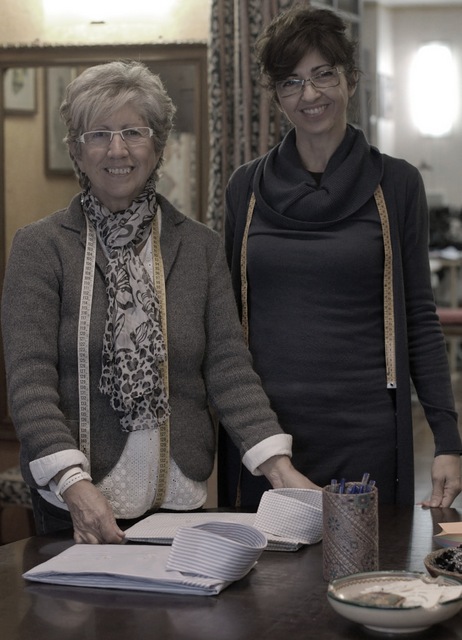 I already have personal paper patterns stocked at seven or eight shirtmakers, and there is no reason for me to build a relationship with another shirtmaker, except I enjoy it, which is, after all, a fair reason.
Turin appears overlooked to me in regards to sartorial crafts, and I thought it could be fun to find a new shirtmaker there, when I had a stay in Liguria a couple of weeks ago. Research brought me to two bespoke shirtmakers: Camiceria Loran and Camiceria Artigiana Carmen. They make bespoke shirts only. They are not in the factory made to measure business. However, I detected differences between them.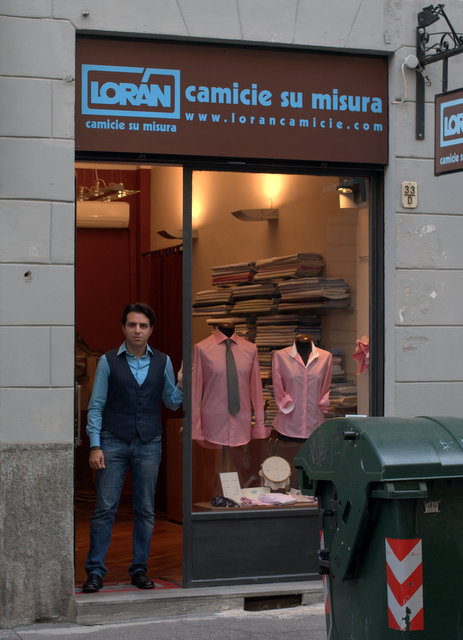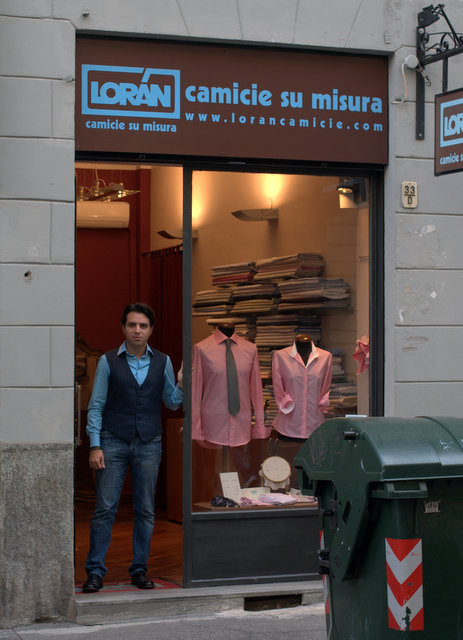 At first, I went to Loran. It is a family run firm, which started out in 1980. They have a small shop at Via San Francesco da Paola 33/D, which the son Andrea manages. The actual shirtmaking takes places in a workshop in a different part of Turin. The making is based on measurements and specification from Andrea and the customer.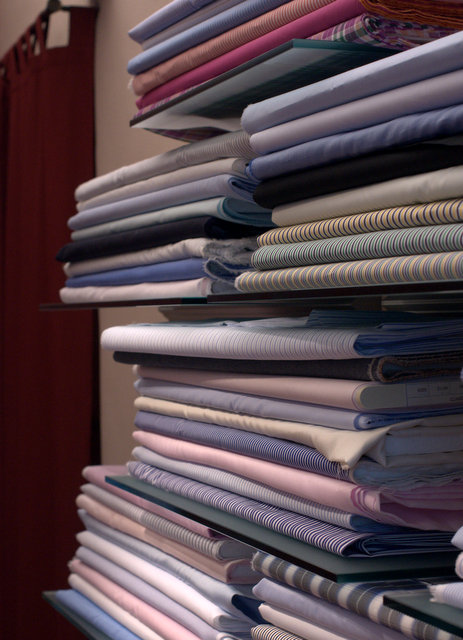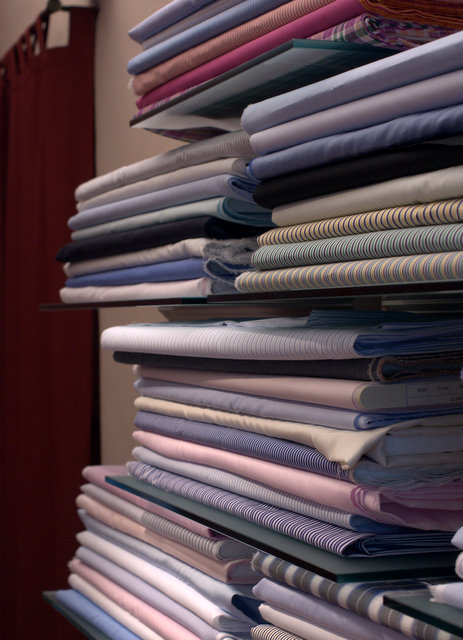 Loran makes a trial shirt from the fabric, which the customer has selected, and they will adjust it or make a new one without hesitation, Andrea told me, if fit and style are not right at the fitting. Prices start out very low at 99 euro but increase sharply, if you choose a finer fabric. The shirt I ordered in a Thomas Mason fabric was 175 euro.
Andrea took my measurements but I also gave him a bespoke shirt that I would like them to copy. It spoils the fun a little but I am curious to see, how they will do the copying.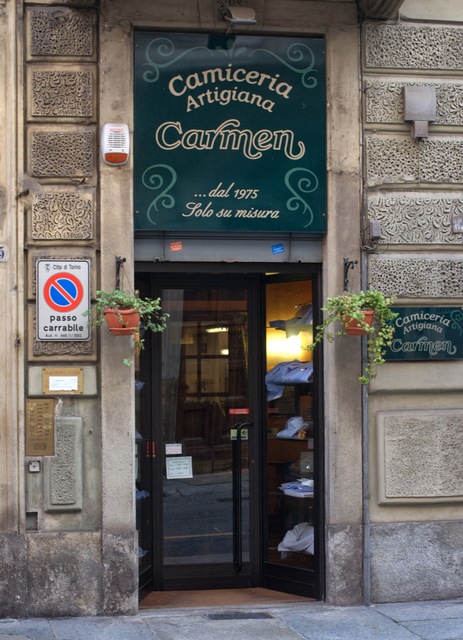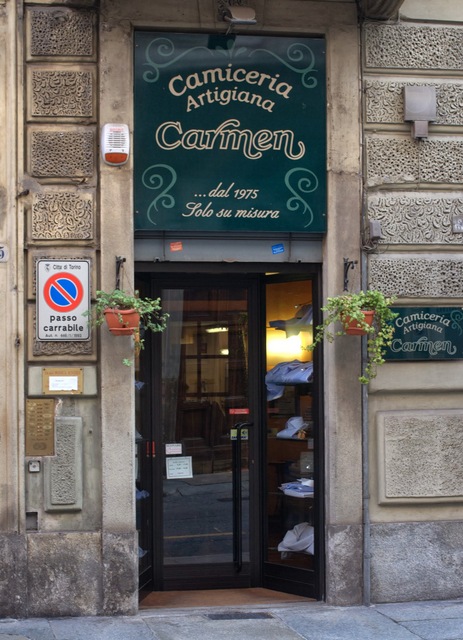 Camiceria Artigiana Carmen is located in a beautiful building less than one kilometer away at Via Conte Giambattista Bogino 15. I went to Camiceria Carmen after saying goodbye to Andrea, who seems a very nice and competent guy, by the way.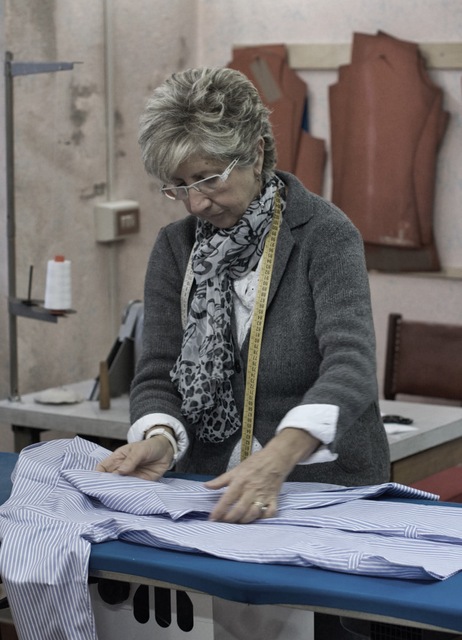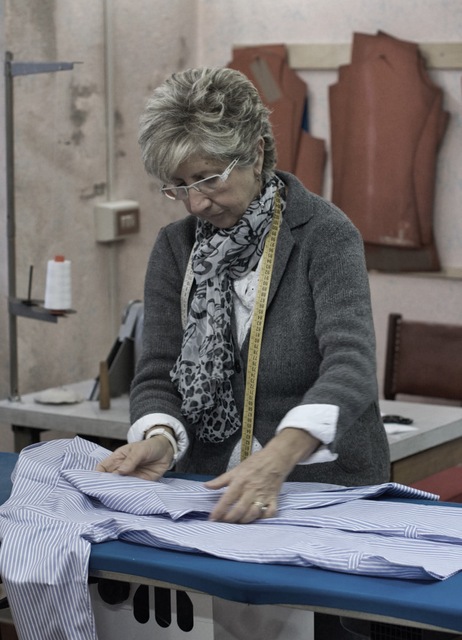 Nowadays Carmela, the owner, runs the business with her daughter Roberta. They make all shirts themselves in the back of the shop. Carmela has been making shirts since 1975, and her firm is surely the real deal. I felt that immediately. Prices begin at 150 euro for a shirt, however there is no steep increase. I chose a shirt in a Thomas Mason fabric again adding handmade buttonholes, which amounted to 180 euro.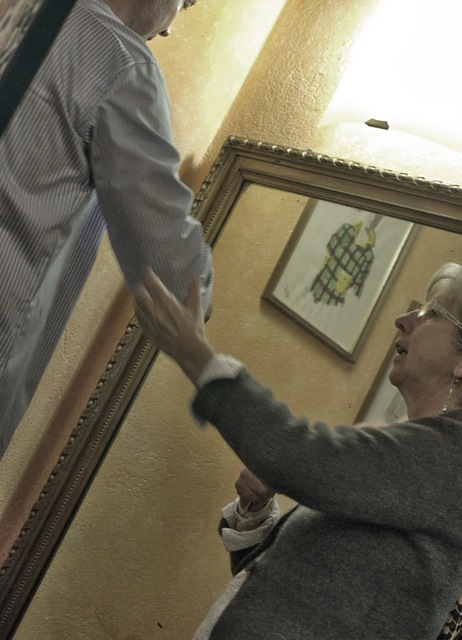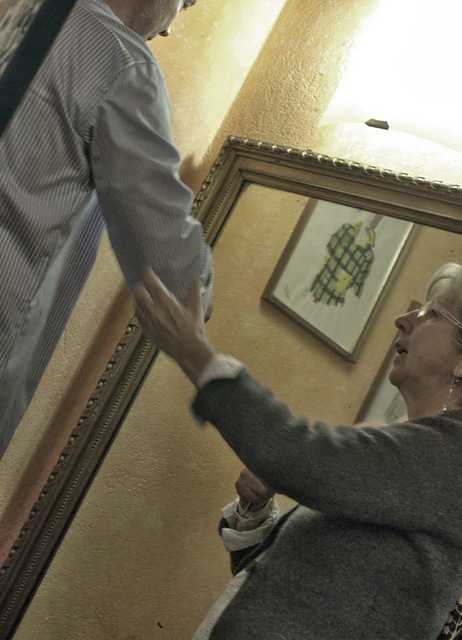 I was hoping for a fitting the very same day. Carmela and daughter found out that they would have just enough time to prepare a basted fitting for me later in the afternoon.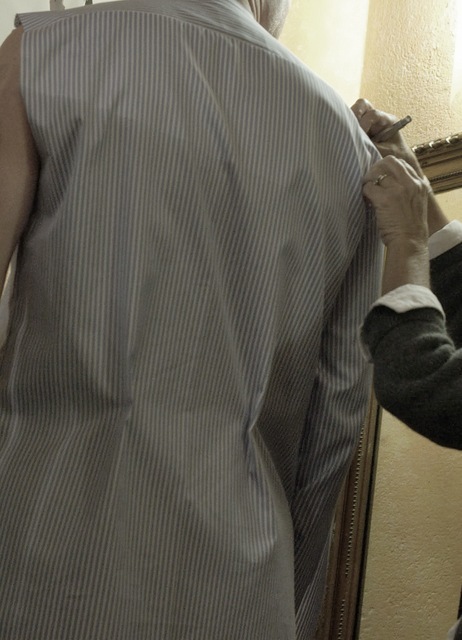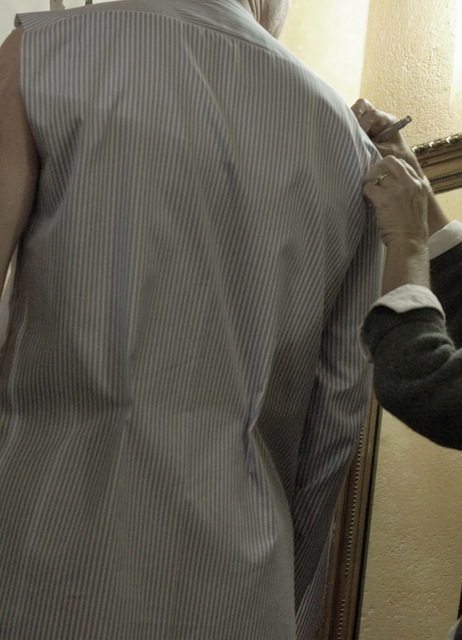 I am not certain about their usual procedure in this respect. It sounded as if they sometimes do this step differently making the trial with a finished shirt. In any case, I am glad there was time for a basted fitting with Carmela's pencil marking small changes on the fabric.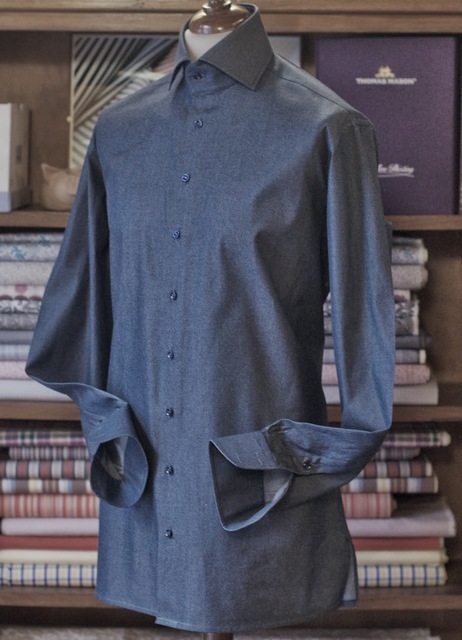 I wait in suspense on results, both from Carmela and Andrea. I shall publish them at The Journal of Style.
Source: The Journal of Style