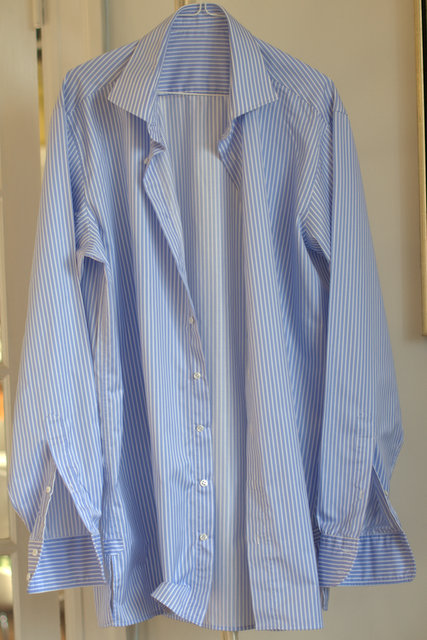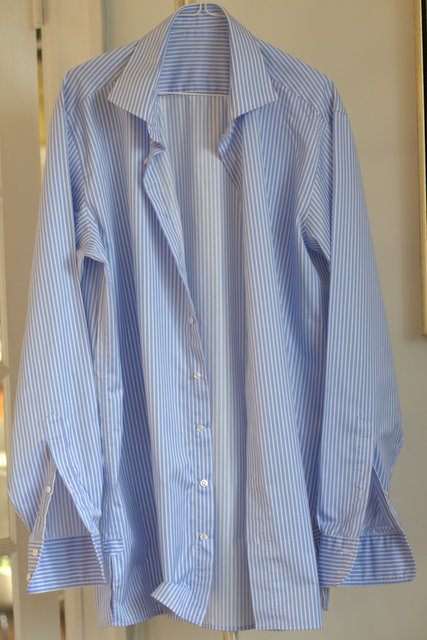 Shirts from Turin have arrived. One from Camiceria Artigiana Carmen, and one from Camiceria Loran.
Above the shirt from Carmen. As I expected, it is a well made shirt. It fits shoulders and chest perfectly, and collar and cuffs, which she only makes unfused, are spot on too.
Like other Italian shirtmakers I have tried, Carmen cuts a slim sleeve compared to the large sleeve on my bespoke shirts from England. I must say I have a weakness for English sleeve style. I feel it gives plenty of room for movement, wheras the slim Italian sleeve, although artfully cut, will always restrict movement a bit more.
However, Carmen's slim sleeve and shoulder construction is quite good. The cut has provided a very flexible shirt. My only change on a next shirt will be a tad wider under sleeve. I need just a little more room there, when bending the arm.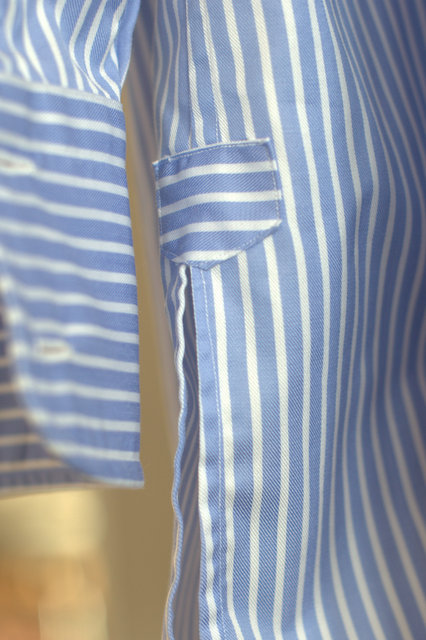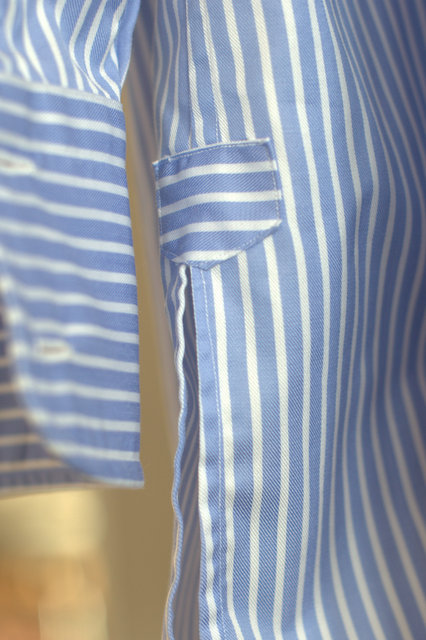 Carmen has attached the gusset on the outside. Best solution, I think, because it can give a more even and comfortable shirt on the inside.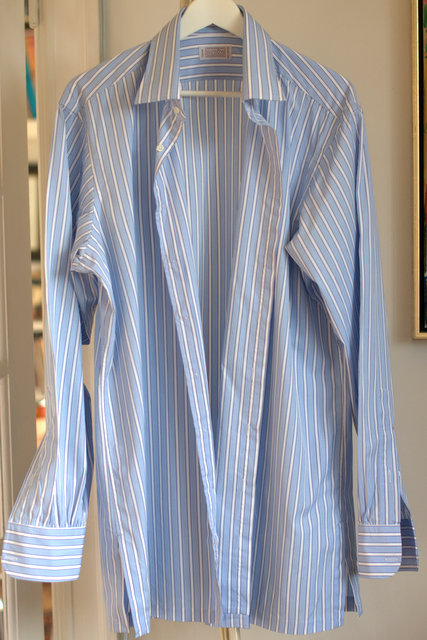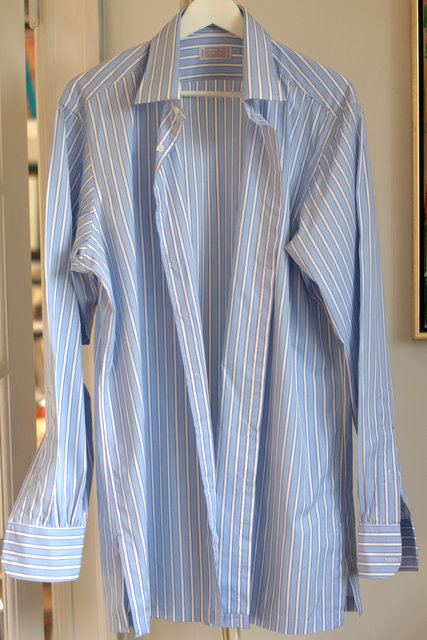 The shirt from Camiceria Loran is also a fine shirt. I cannot compare it to Carmen's shirt directly, because I gave Loran an English bespoke shirt to copy. They have done that very well though. The shirt is identical to the English shirt. Almost. They have folded and stitched the hem differently, and they have used a stiffer interlining in the unfused collar and cuffs, which produce a slightly different feel. Buttons have a thread shank too. My English shirt has not.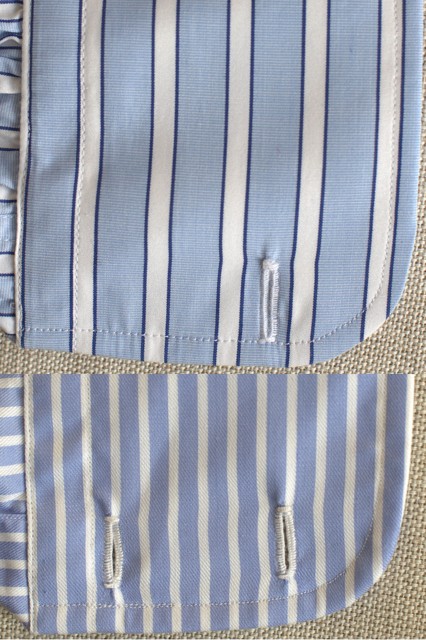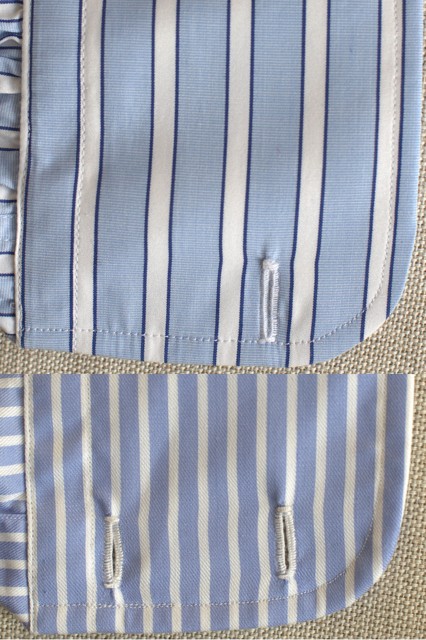 The two shirts from Loran and Carmen have been finely stiched with a single-needle. The stitching on the Carmen shirt is extremely fine and dense. Moreover, buttonholes on my Carmen shirt have been stiched by hand.
Pattern matching at shoulder tips, collar and plackets, which once was an obsession of mine, has been applied on both shirts. The results are okay in both cases but not exceptional.
The shirt fabrics used are an end-on-end Thomas Mason for the Loran shirt, and a royal twill Thomas Mason for the Carmen shirt.
Read me first post on the two Turin shirtmakers here.
Source: The Journal of Style