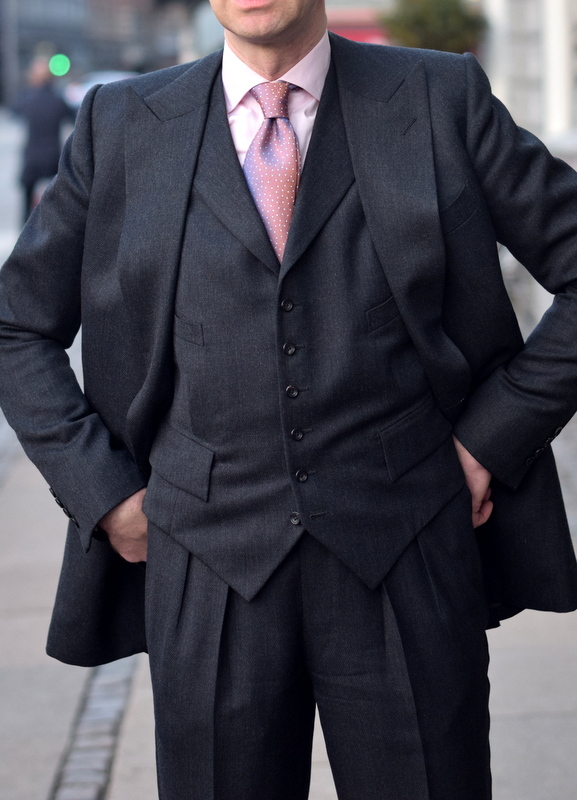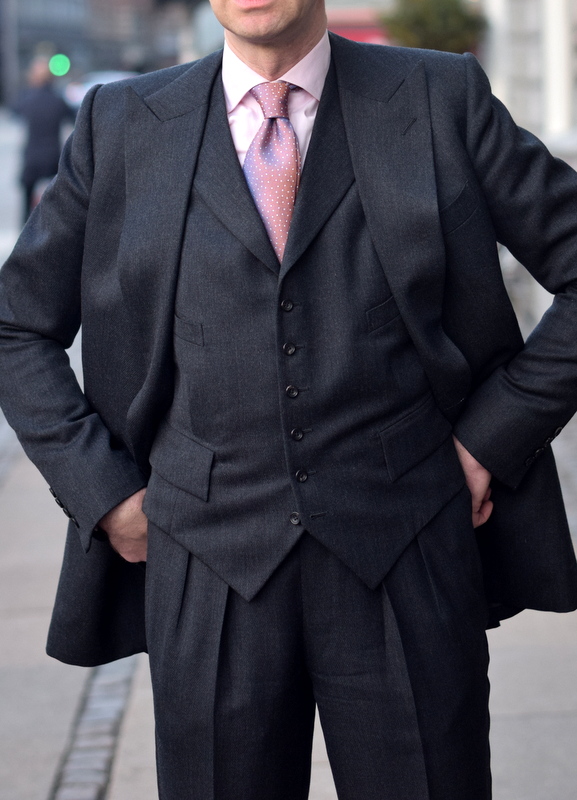 Tommy Nutter is an intriguing story on Savile Row.
It began in the 1960s, when Tommy Nutter started working as frontman at Donaldson, Williamson & Ward, a traditional Savile Row business located in Burlington Arcade. In 1969 Tommy Nutter left the firm with Edward Sexton to start Nutters on Savile Row.
Inspired by Swinging London and Carnaby Street Tommy Nutter and Edward Sexton created flamboyant sartorial garments. Most notably, they made suits for three out of four Beatles members on the frontcover of Abbey Road (George Harrison wore jeans).
In 1976 Tommy Nutter abandoned the firm. Edward Sexton continued the business with a stab including Roy Chittleborough and Joe Morgan, the tailors, who are Chittleborough and Morgan today. In 1983 when Tommy Nutter returned to Savile Row with a ready-to-wear firm Edward Sexton left Nutters on Savile Row. Roy Chittleborough and Joe Morgan took over.
Although conspicuous design features have now been toned down, you still discover Nutter elements, when you look at a suit from Chittleborough and Morgan carefully. A reader has three Chittleborough and Morgan suits by now. The charcoal three-piece suit being shown has a long jacket, strong shoulders with roping, and pronounced lapels. The three elements are in debt to the old Nutter times, clearly.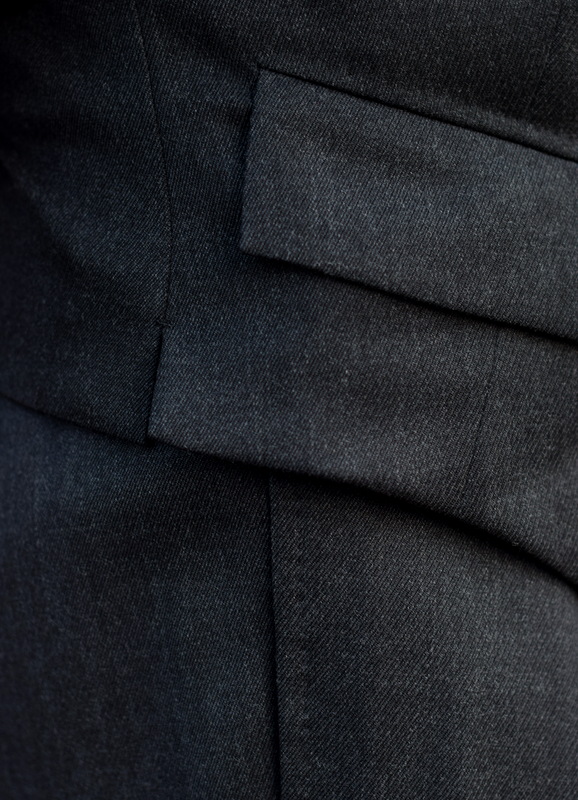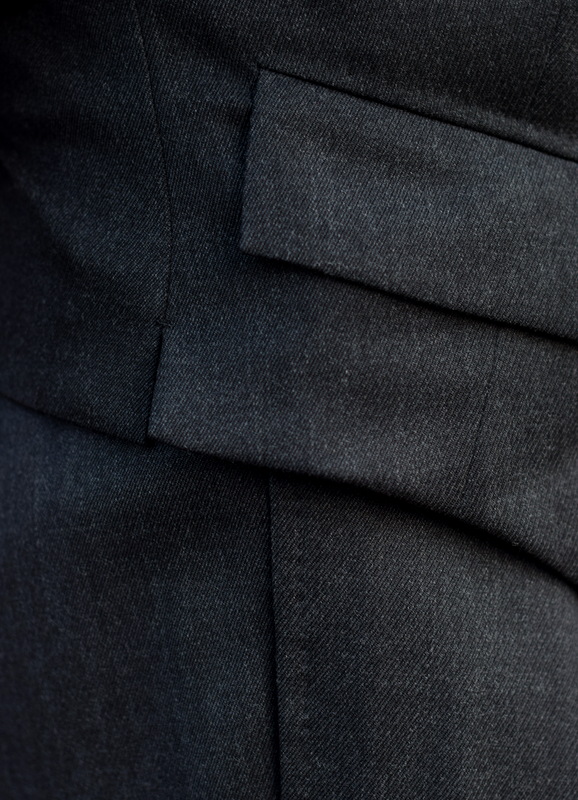 Details like lapped seam on the trousers and flapped waistcoat also bring associations to the late 1960s and the 1970s.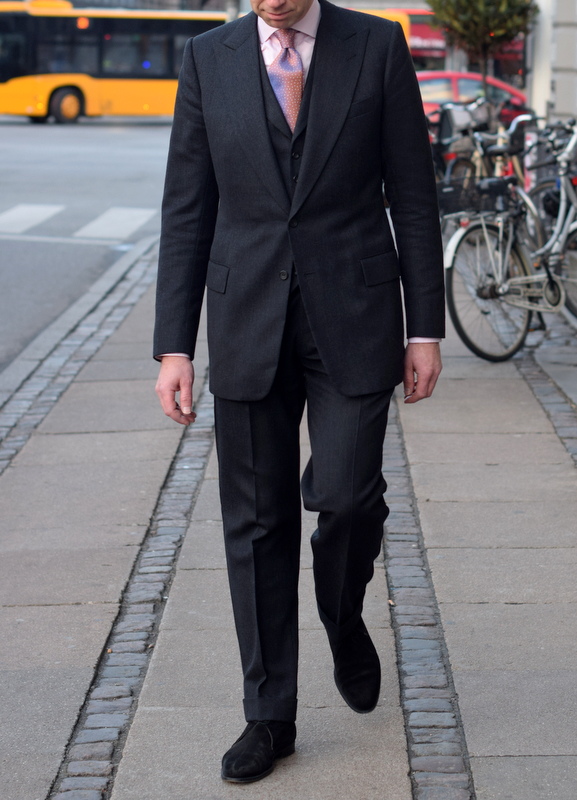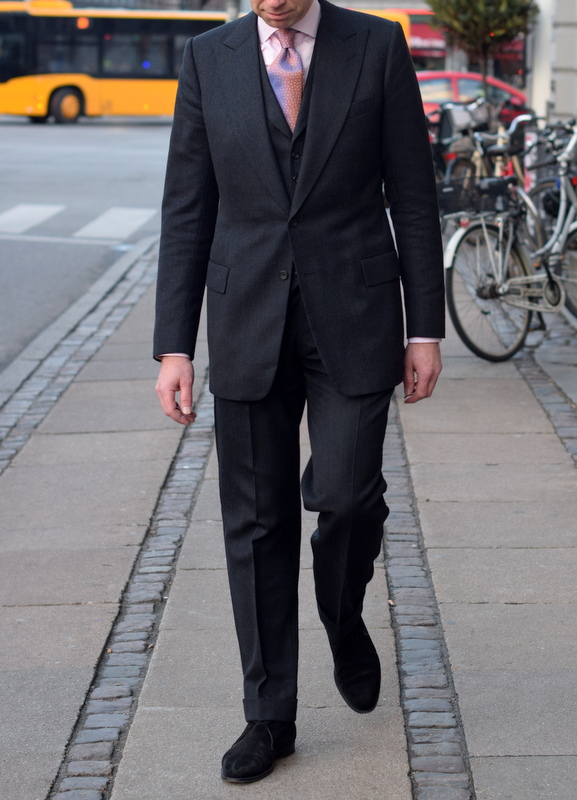 All in all Chittleborough and Morgan seem to make a remarkable suit.
Moreover, rumor has it that they spend more time than most houses on Savile Row on making a suit. A tailor who works for different Savile Row houses tells that Chittleborough and Morgan put an extra effort in stitching and iron work.
Read about my own meeting with Joe Morgan here.
Photos: The Journal of Style