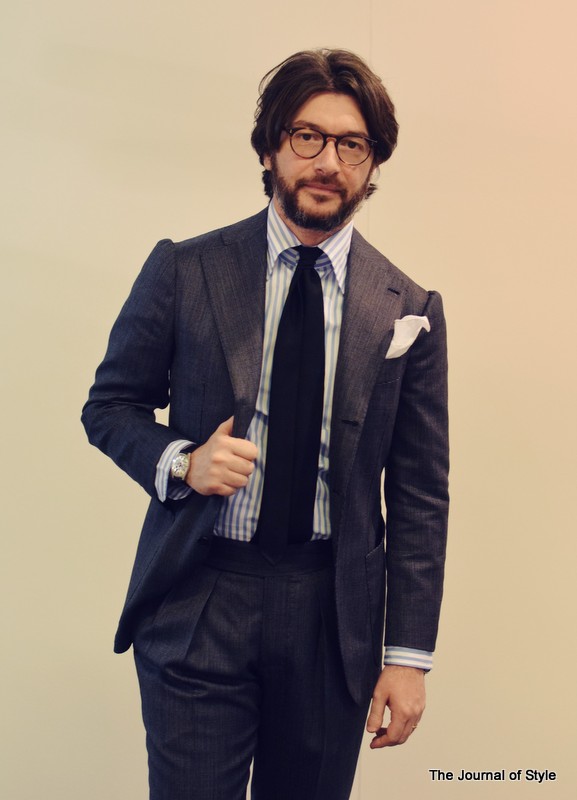 Pitti Uomo has a strong collection of high-end ready-to-wear and made-to-measure. The firms apply many techniques from traditional tailoring, however the suits and jackets are made in a factory, not a real workshop. The most famous of those firms are perhaps Kiton, Brioni and Attolini.
Sciamat, run by the brothers Valentino and Nicola Ricci, is a new player in the category. The do real bespoke as well but ready-to-wear and made-to-measure are the core business.  I mean, you don't show up at Pitti Uomo, if your main activity is true bespoke.
Both Valentino and Nicola are very good at dressing. I know many find their puffed jacket shoulders silly, yet in terms of colours, cuts, textures, and patterns they always strike a great balance.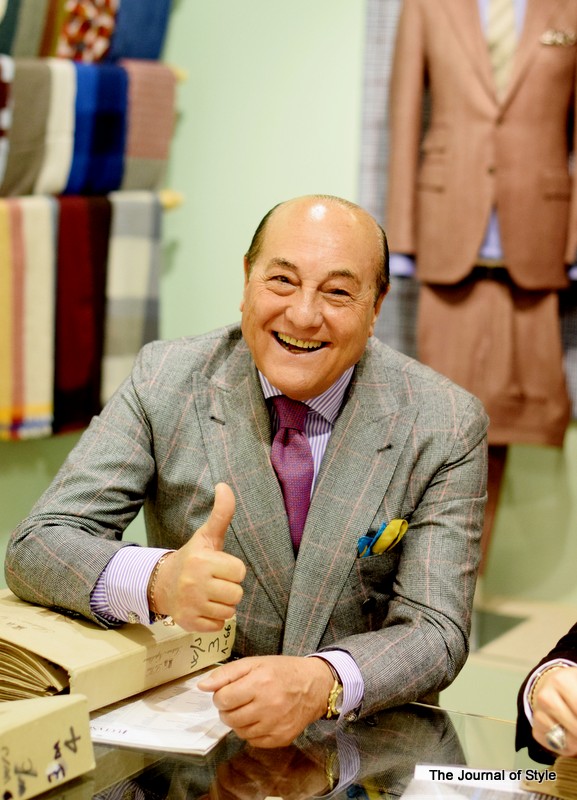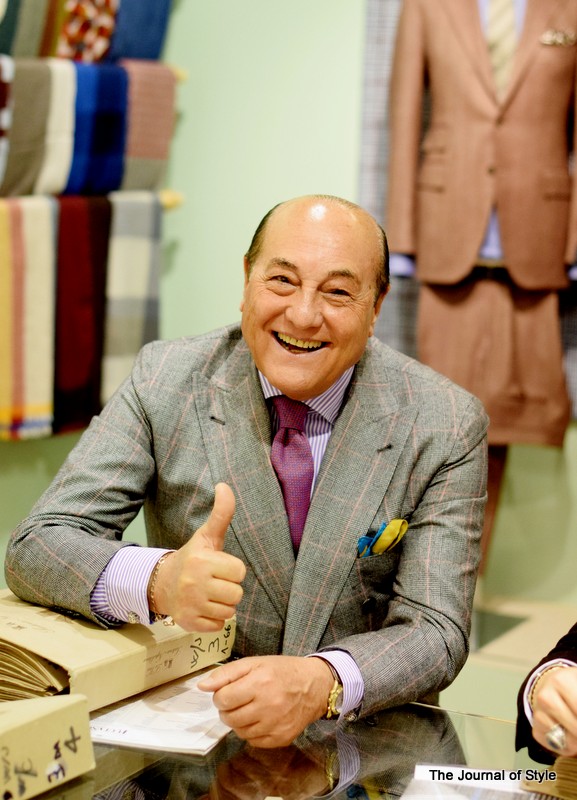 Orazio Luciano is another old friend in Pitti Uomo. The Napoli firm makes very fine ready-to-wear and made-to-measure suits, mostly for the American and Eastern markets, I suppose. With prices over 3000 euros for a suit Orazio Luciano charge the same or even more than many bespoke tailors in Italy. Their advantage in relation to classic bespoke is accessibility and speed. Many busy well-off men in suits appreciate that type of service nowadays.
Photos: The Journal of Style