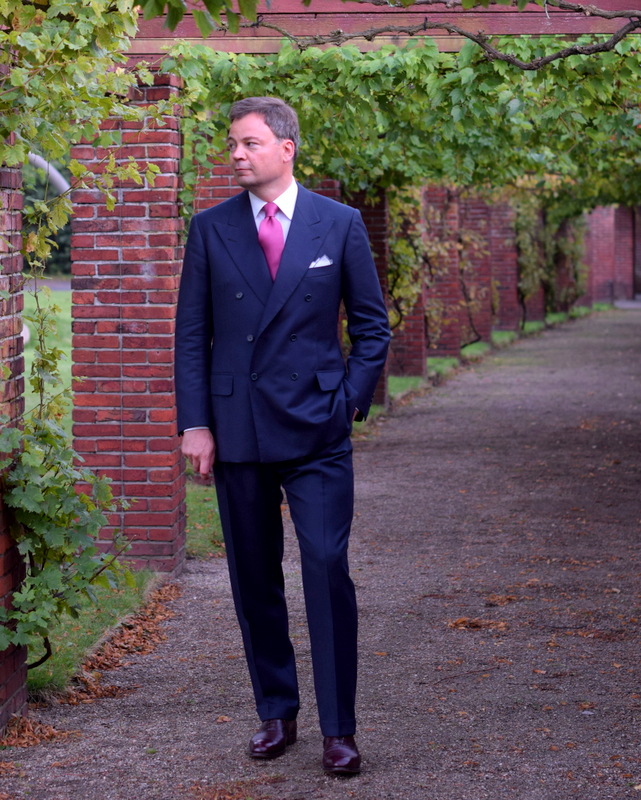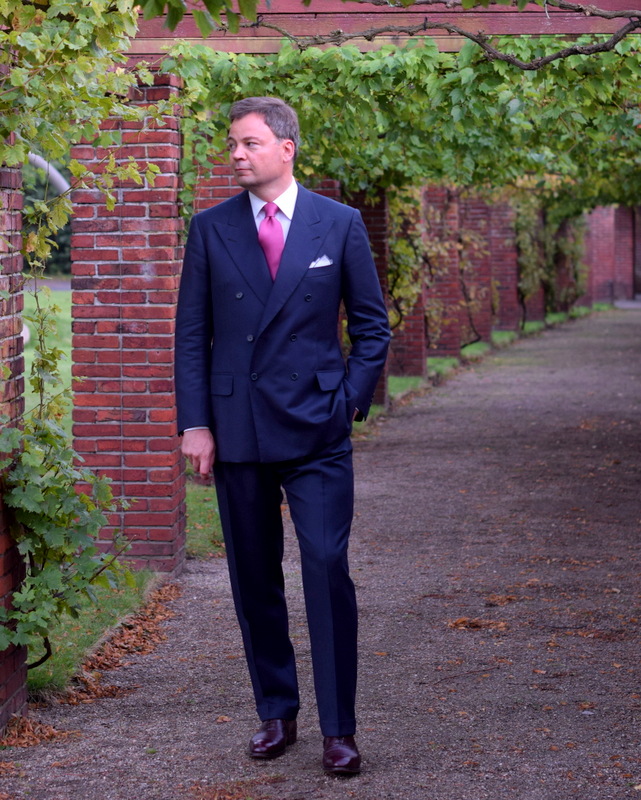 Oops, I'm posing in a double breasted bespoke blue suit again. This one is from Turin tailor Michele Mescia. It is a somewhat different creature than the bespoke blue suit with shirt shoulders. Mescia has made me a more roomy coat and wider trousers than the other Italian tailor, lapels are larger, and Mescia has attached an extra jigger button, so the skirt is firm enough to let the lapel roll to the lower row of buttons. Moreover, I think the coat is half an inch or so shorter.
For comparison, here is the blue DB suit that I showed at The Journal of Style in July: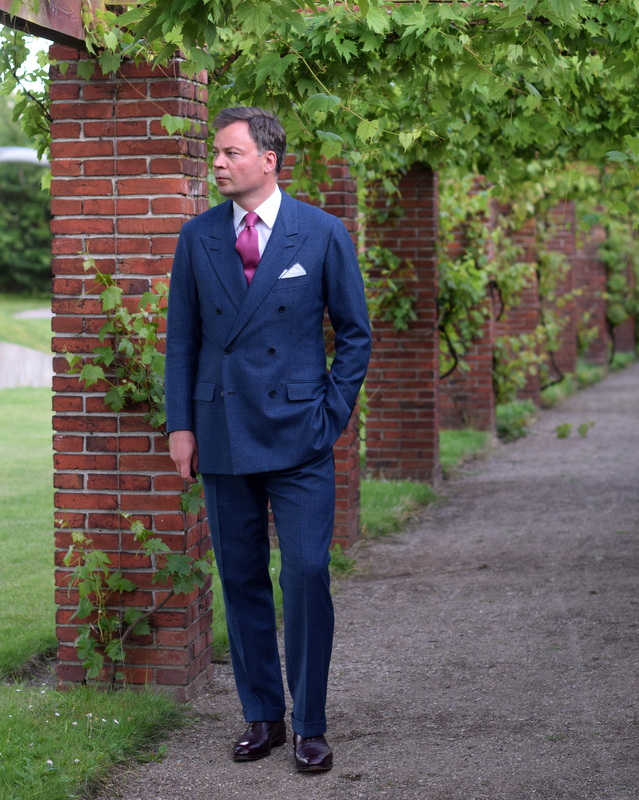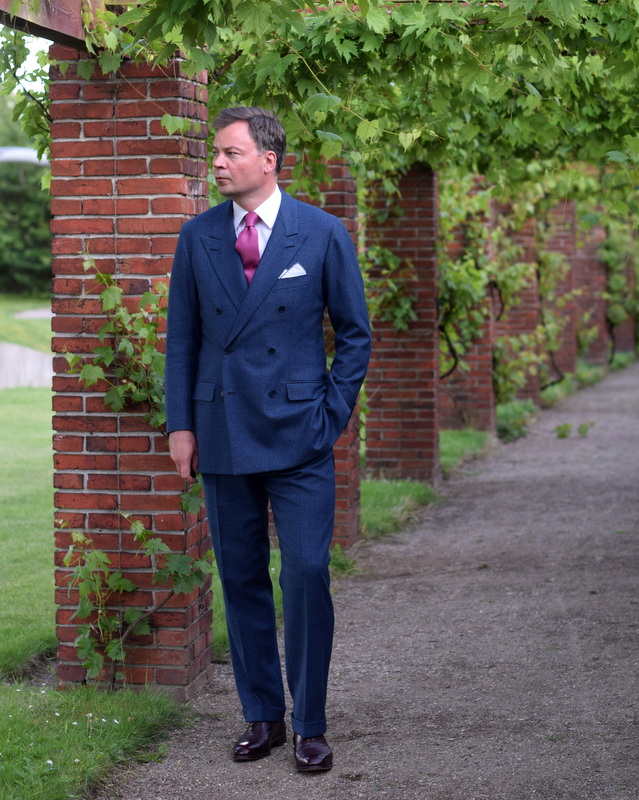 Which suit is better on me? I can't say, although the suits are quite different. My conclusion is that both work well. However, that is just my own view. Feel free to share your opinion.
Michele Mescia didn't make a paper pattern for the suit. He drafted the suit parts on the cloth directly not using much else than Rock of Eye and a tape measure (Watch footage above). This is his usual method, also for old clients he claimed.
"Every suit is different."
That approach wouldn't work in a larger workshop with many tailors, I suppose. In a small workshop with altogether four-five people and the master doing all the drafting and cutting it seems more feasible.
Photos: The Journal of Style