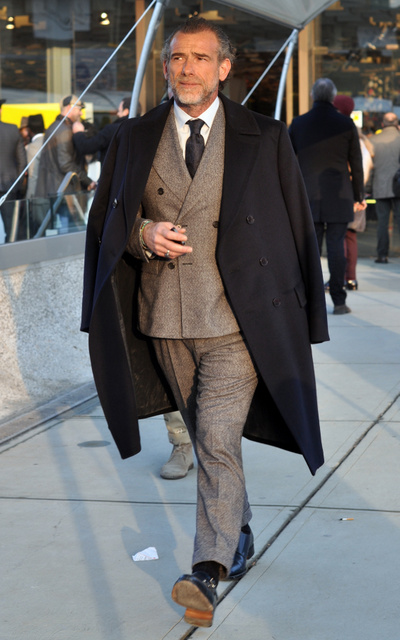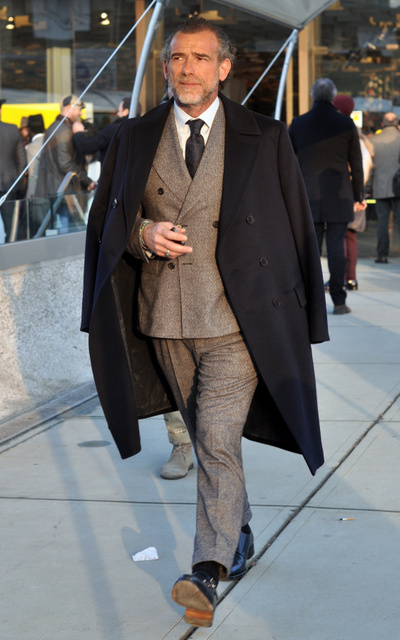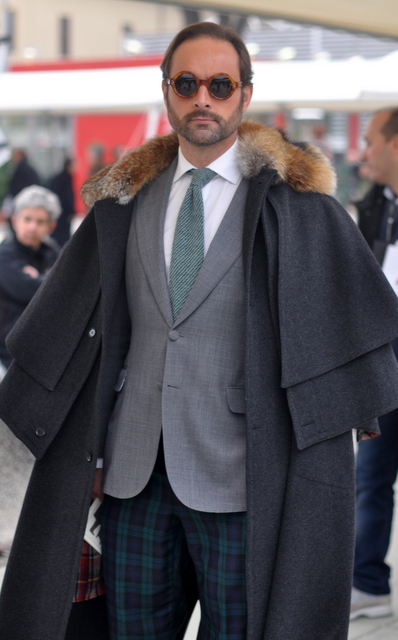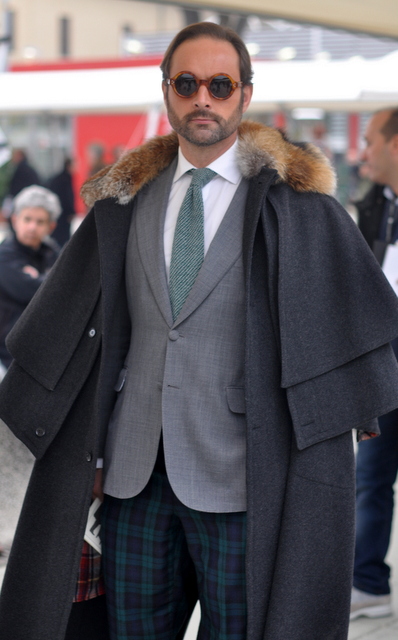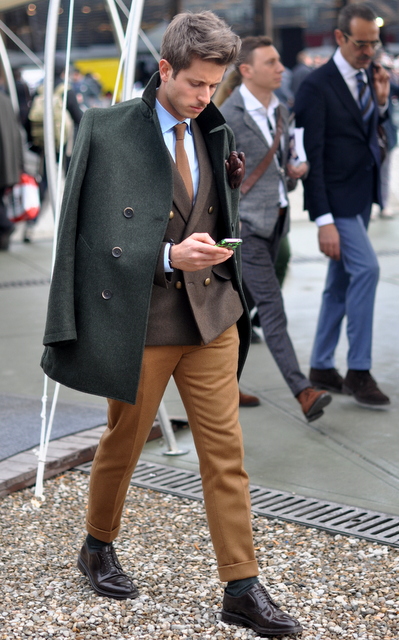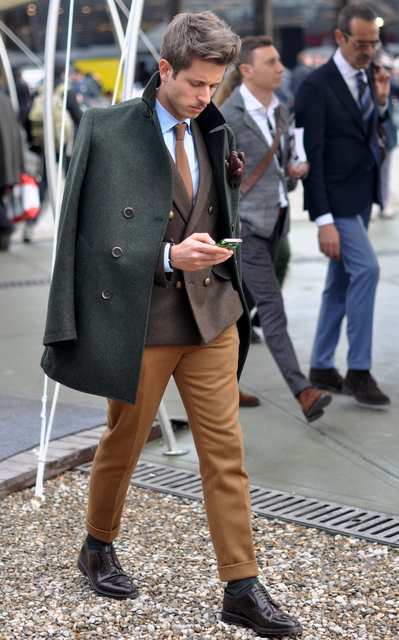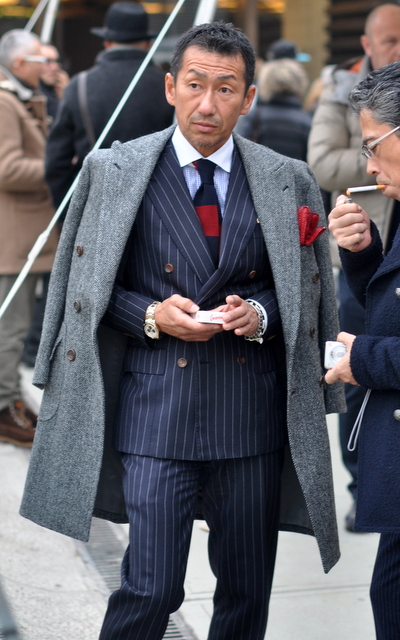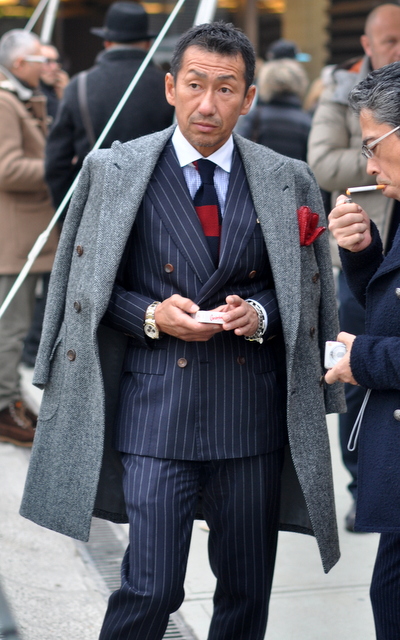 Pitti Uomo is fun. The menswear trade fair in Florence is a theater of style with good and bad acts.
Compared to the winter trade fair of last year, I didn't identify significant changes. People could be wearing more tweeds and less flannel, but I am not sure about that. Boots were common, and so were monk strap shoes. The narrow cut was still there, however not as uniquely popular as before. People liked hats and colourful scarves. Lots and lots of grey and blue, including lighter shades like royal blue.
The wearing of overcoats as capes, which has a dramatic effect, is seen before too. But, the art of carrying it out is always a challenge. The gentleman in the upper photo does it quite well, doesn't he?
Source: The Journal of Style