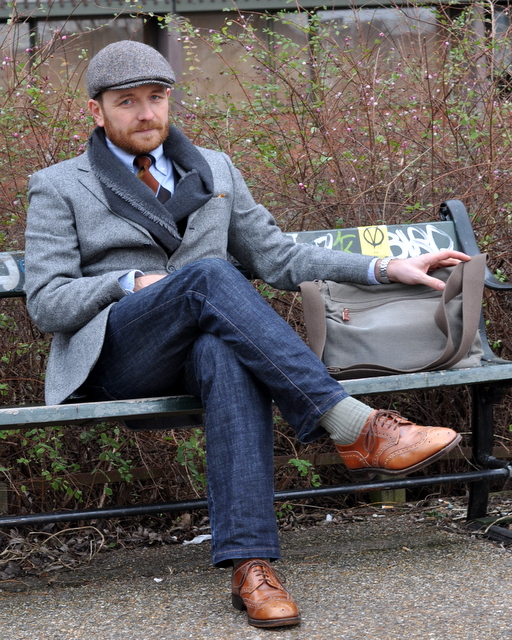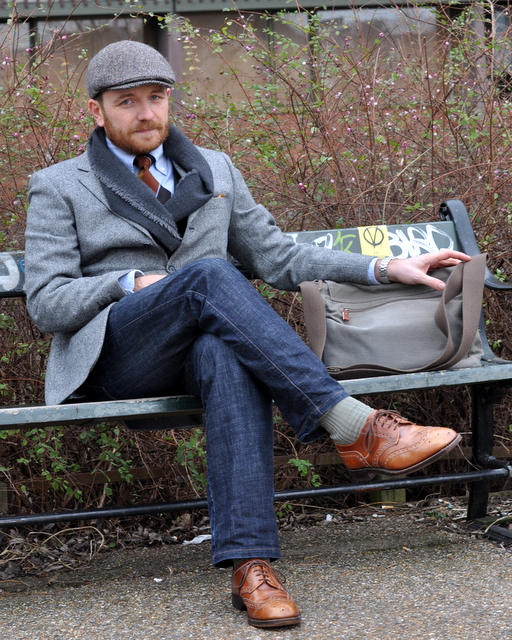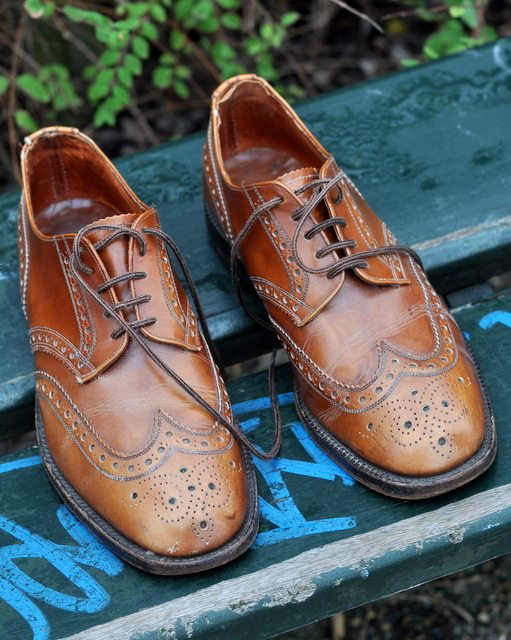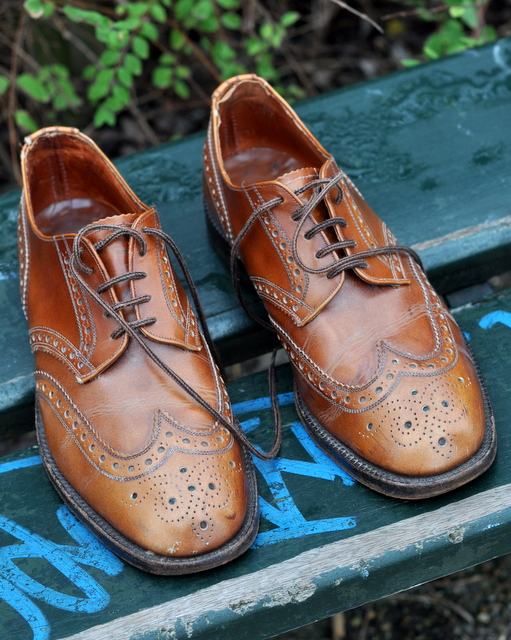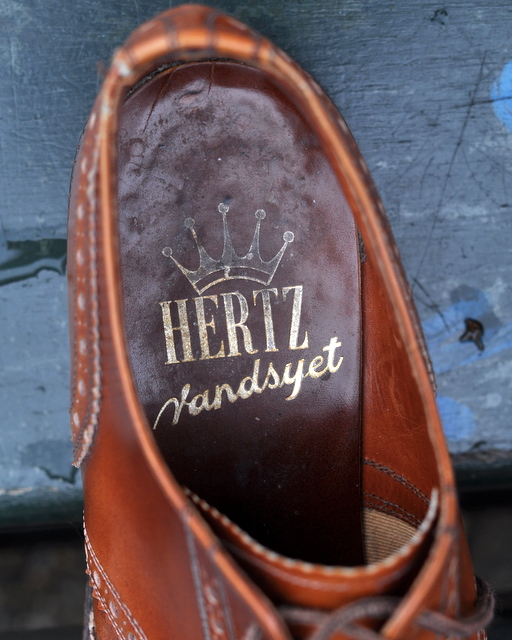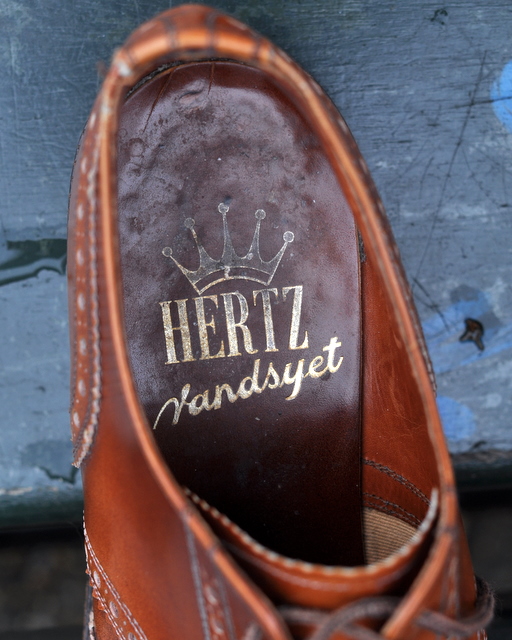 Nowadays, a Danish shoe is an Ecco shoe, a typical brand shoe, that is, noisy and with little substance. Some decades ago we could tell a different story about goodyear welted shoes made in the center of Copenhagen.
The most famous name was Hertz. A Danish jew, Abraham Hertz, founded the firm back in 1821 in Copenhagen. The firm was to be in business for more than 150 years.
In the 1960s trouble began, because Italian shoes started flooding the market. Production was moved to the suburb of Copenhagen but it didn't help much. In 1974 production of classic goodyear welted shoes in Denmark ended.
The man on the photo, a young doctor, found his Hertz shoes in a second hand shop a few weeks ago. He combines them with blue jeans, a Brooks Brothers buttondown shirt, and a grey herringbone tweed. Well done, I think.
Photos: The Journal of Style