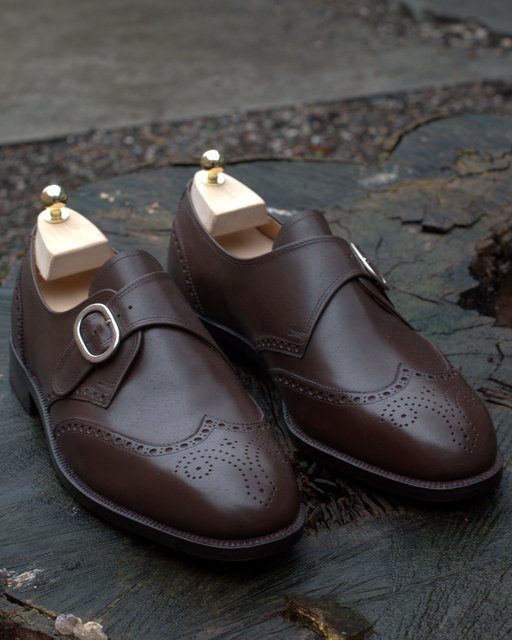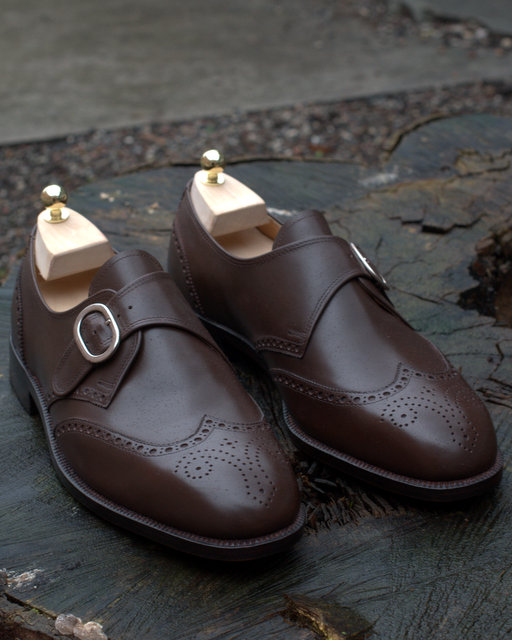 At the risk of offending some readers, I have often found that loafers and monks have a tendency to signal money and arrogance rather than style. They are Veblenesque in my imagination, perfect examples of Thorstein Veblen's conspicuous consumption.
I am a little afraid that my position is nothing but a prejudice though. Therefore, I have decided testing it. I have started wearing loafers ands monks giving my laced shoes a break once in a while.
Until now, I feel at home. I like being Veblenesque.
Above in the photo my monks in drizzle. They are, like most of my shoes, bespoke from Central Europe.
Source: The Journal of Style