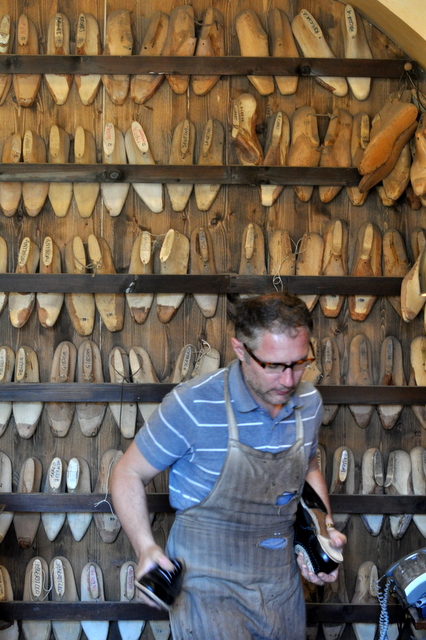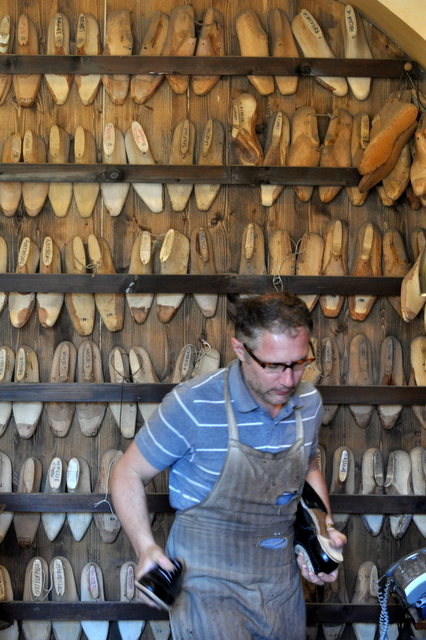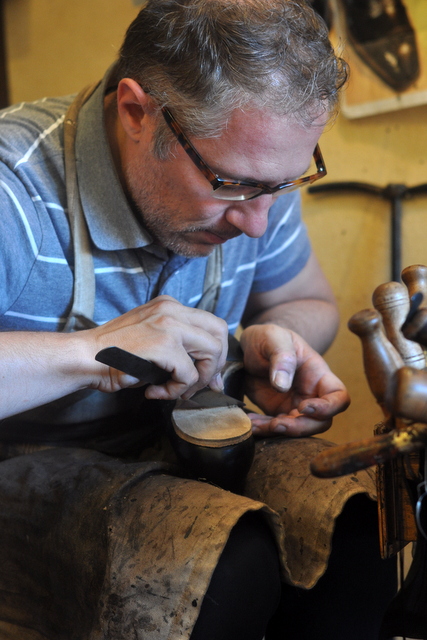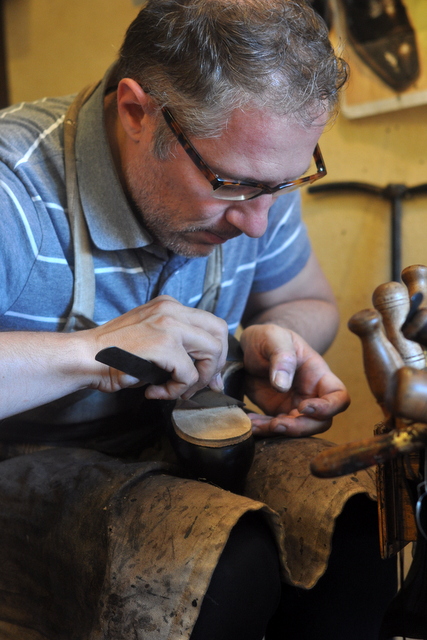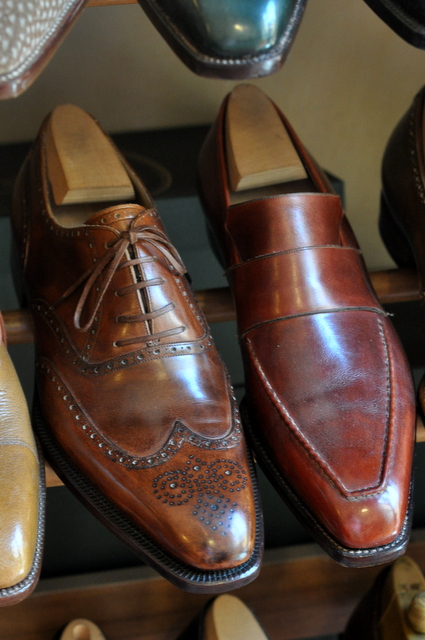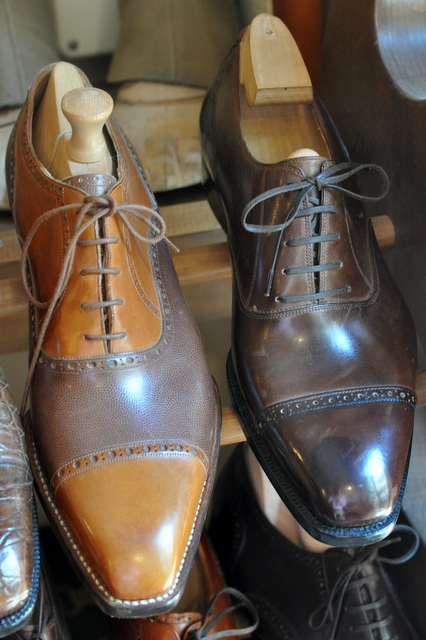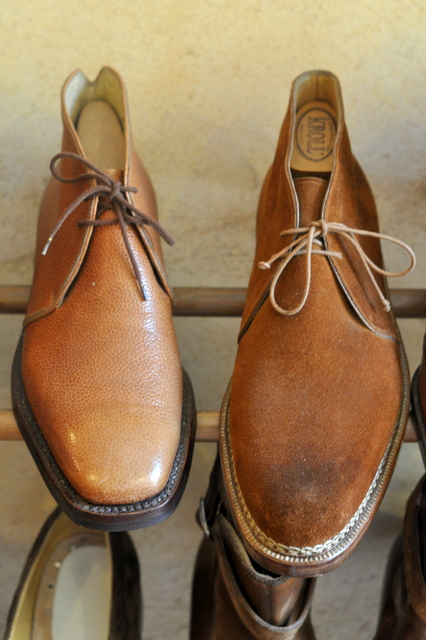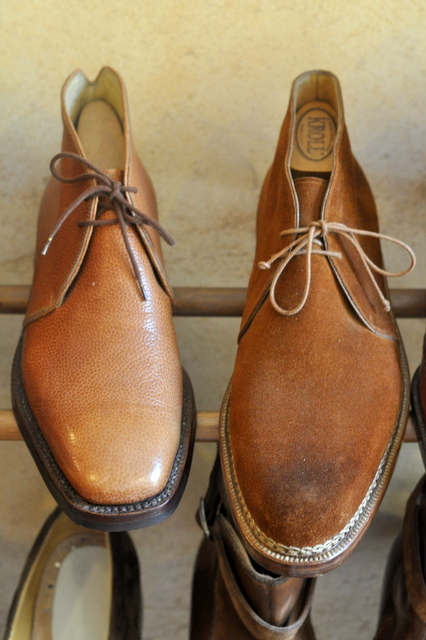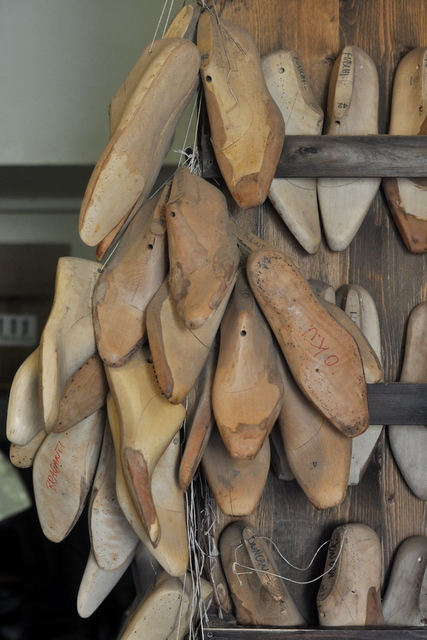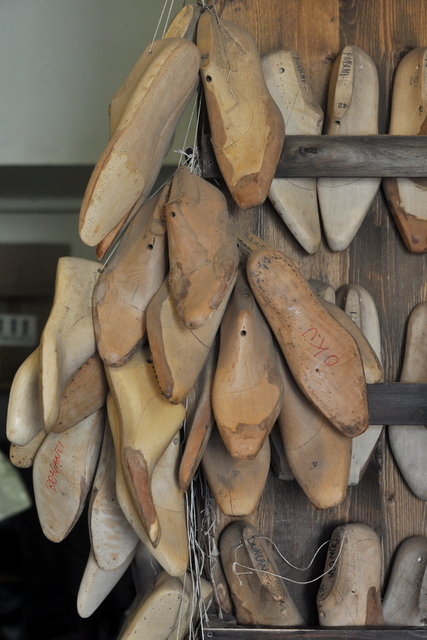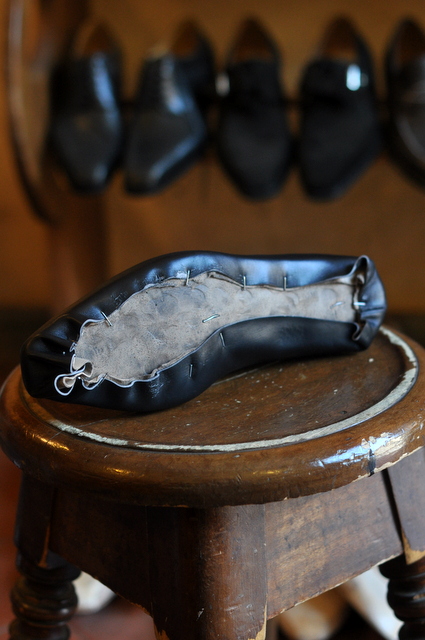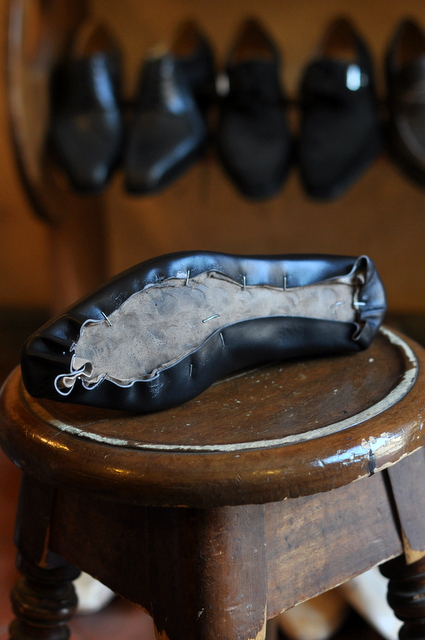 Florence has a relatively large amount of bespoke shoemakers, probably due to a strong leather craft tradition. I have mentioned that before.
Roberto Ugolini is one of seven or eight shoemakers. He is situated on Via Michelozzi just opposite Chiesa Di Santo Spirito.
I entered his shop one morning. Unlike other shoemakers I have met in Florence, mr. Ugolini wasn't very approachable. Usually, a small artisan welcomes a polite photograher, which I always strive to be, but not mr. Ugolini.
As a result, the shop left me with mixed feelings. I was also puzzled about the rather dusty shoes on the racks. I know the place is both workshop and front shop but the shoe arrangement still looked odd to me.
That said, the shoemaking in itself appeared very fine. That is what counts, after all.
Source: The Journal of Style