The weird logic in the clothing trade
What makes a well-dressed man? Pitti Uomo in Florence is supposed to give you that answer. Afterall, you meet a huge amount of people selling clothing and style founded in the world of the suit, and how can you do that, if you don't know how to be well-dressed? A lawyer knows about the rule of law, a math teacher about algebra, and a man in the clothing trade is an expert on dressing well.
Interestingly, the clothing trade doesn't necessarily work in that way. The problem is that knowing about style is a very little part of succeding in the trade. Being a businessman is what counts. You have to know about marketing, collaborations, the art of customer service, and the craft of striking a good deal with your providers. In regard to clothing and style you can get a far by imitating and blending what you see on the market already. Taste and stylistic vision are secondary skills. It's sad, if you believe that clothing should not only fun but also a vibrant part of culture that can develop our aesthetic sensibilities. Yet, that is how it is.
Having said that you do meet those people at Pitti Uomo, who have a super feel for the art dressing. Usually, they are mature men. Experience has guided them to solutions that create a natural, worn-in style that seduces the eye.
For instance, all gentlemen in these photos know a thing about style. Maybe not all of them are to your liking but in different ways they know what they are doing, when it comes to clothes. They have made independent decisions informed by experience and passion for fine clothing.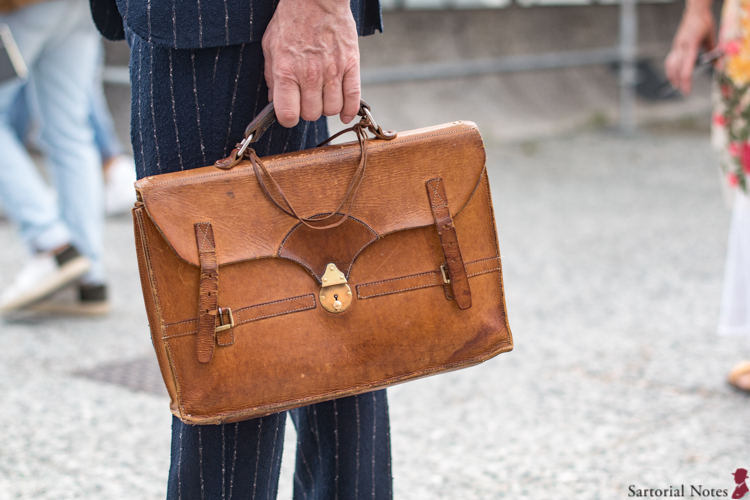 Photography: Torsten Grunwald/Sartorial Notes