If you follow classic menswear on the web, you will probably have noticed the shop The Armoury, and, perhaps, their founders, which also bought the venerable English tie-maker Drakes a few years back. Both The Armoury and Drakes sell sartorial ready-to-wear online. They have offline shops in Hong Kong, London and New York too. I imagine these shops are for show and visiting artisans mainly. I could be wrong though.
The Armoury guys dress well in my opinion. They subscribe to classic style with traces of smart casual style and heritage style. Mark Cho above sported pop-over shirt and summer cap one day in Pitti Uomo.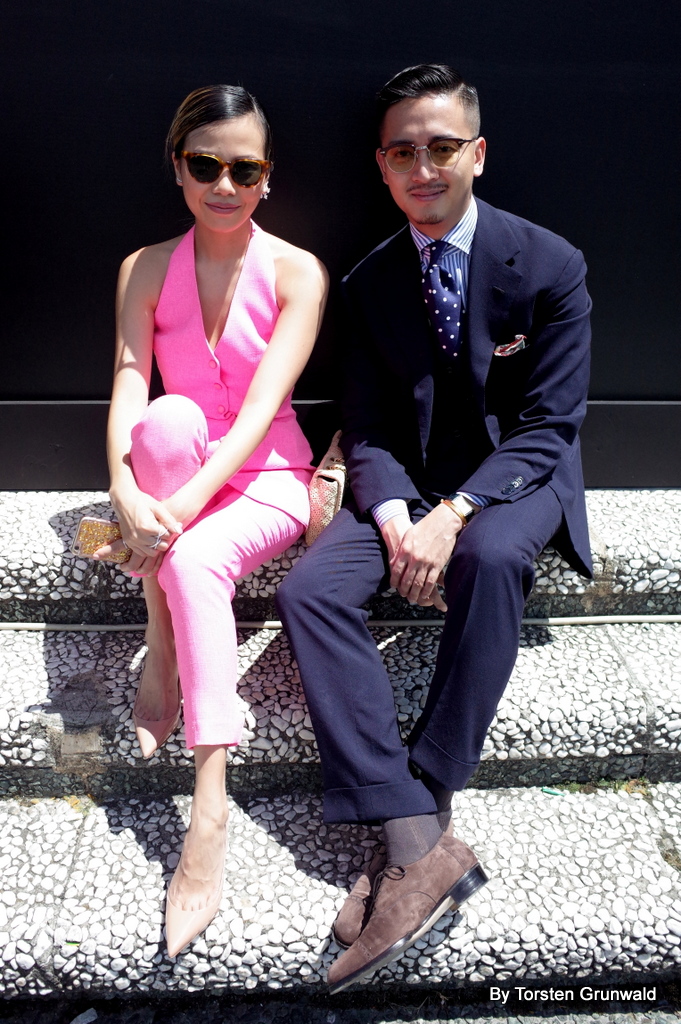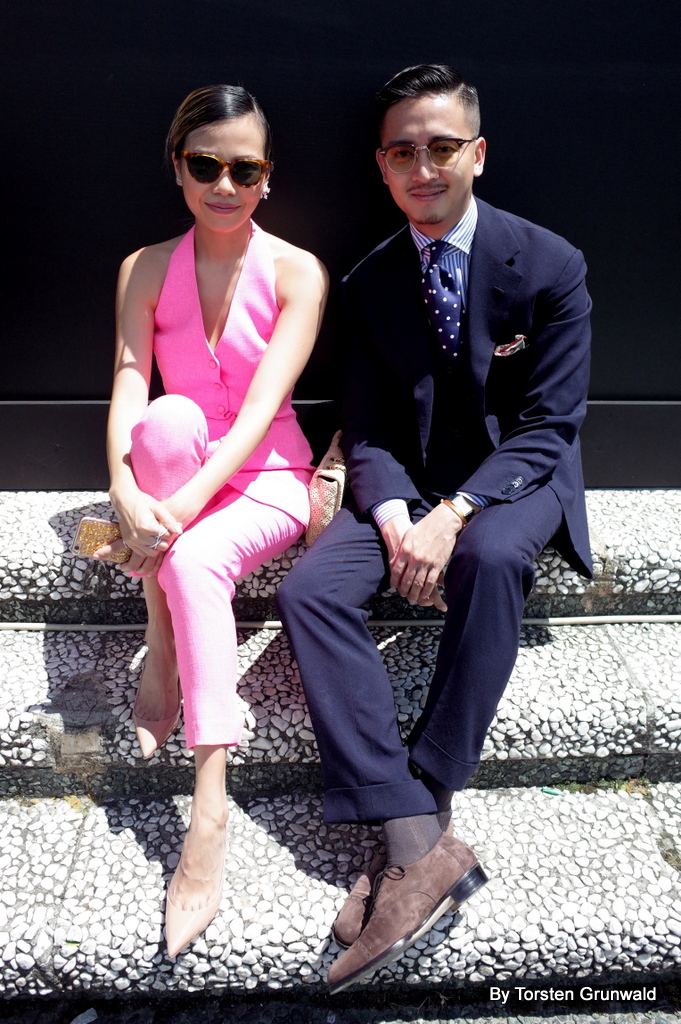 Alan See in a navy blue suit and suede shoes with his fiancée.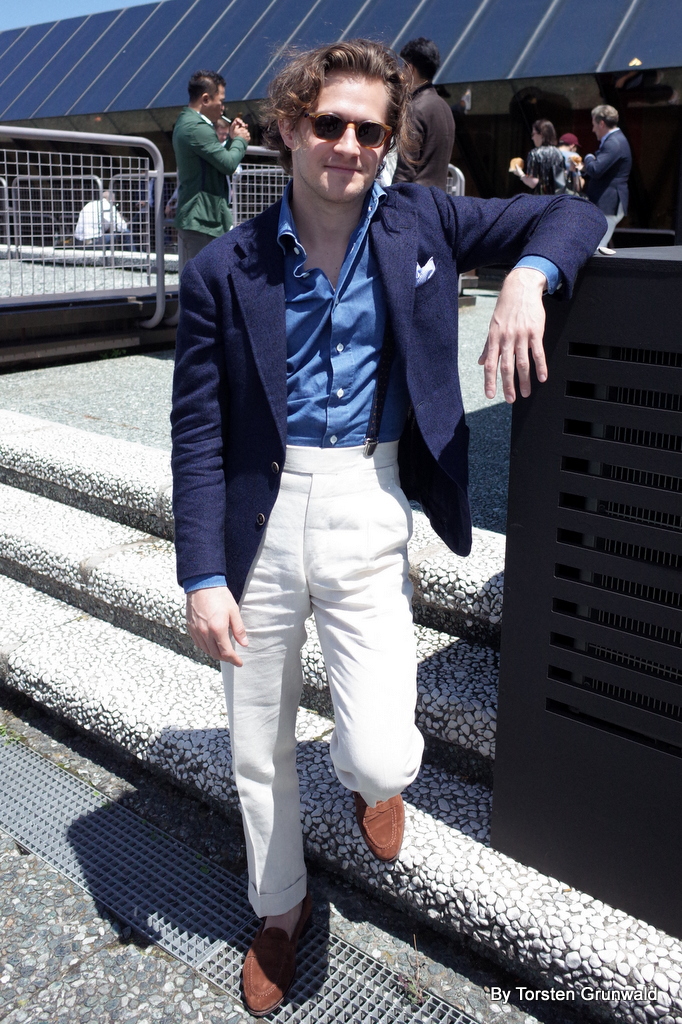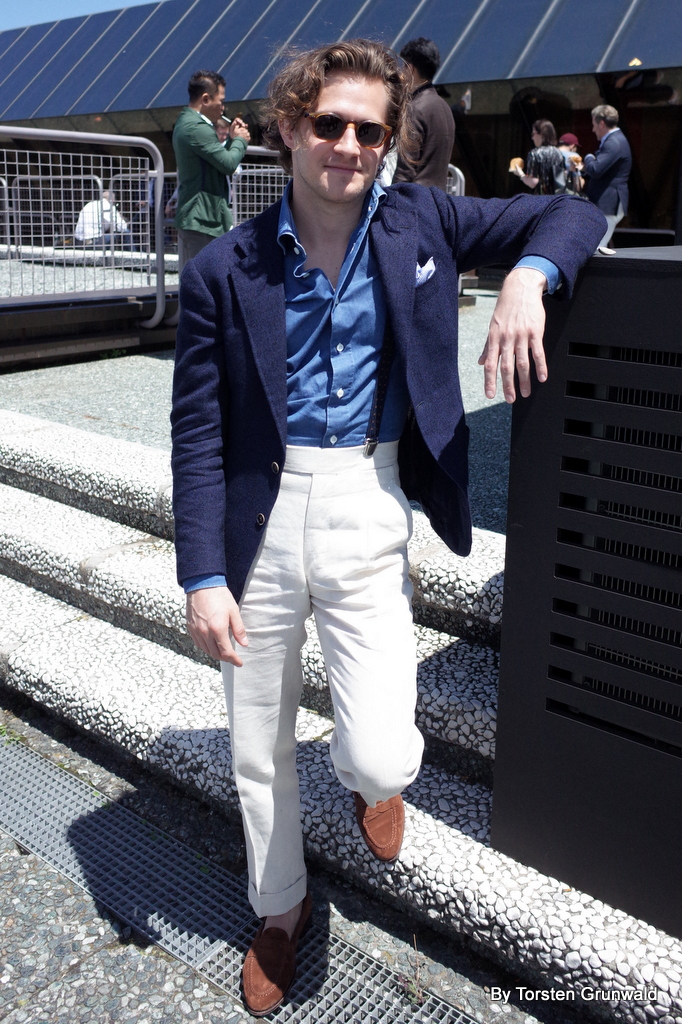 Jeff, who runs the store in New York, in high waisted white linen trousers with turn-ups and a blue blazer.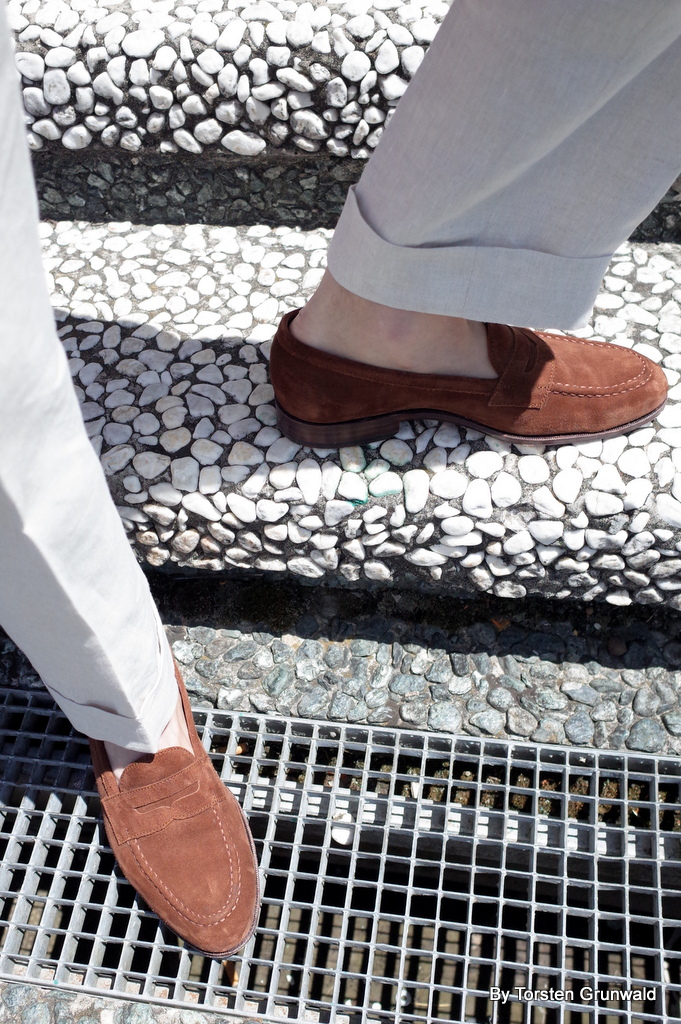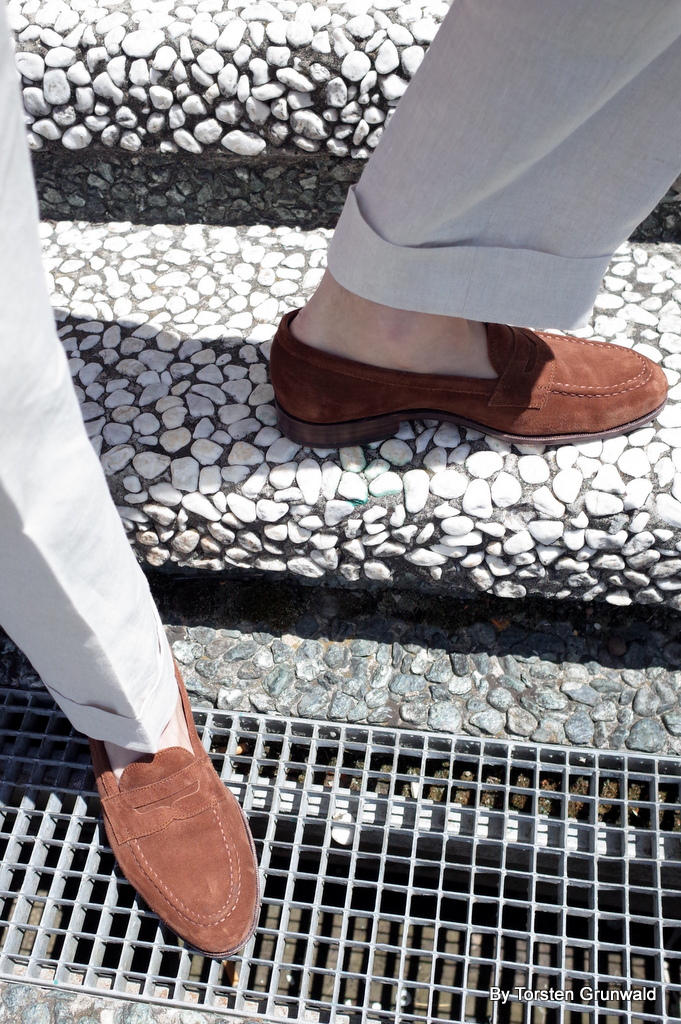 On the feet Jeff wears suede loafers. Loafers and suede are very much trends during summer.
Photos: Torsten Grunwald